Key Tips on Moving From Friendship to a Romantic Relationship
40% of marriages started out as pure friendships. The couple may have met in school, at work, or just be part of the same circle of friends. They had no evident romantic spark between them in the beginning, but as they spent time together, at one point in the relationship one or both realized that there may be something more, something that felt like romantic love, to this friendship.
Some well-known couples who started out as friends
You don't need to look far to find that there are loads of celebrity couples who were "just friends" before Cupid hit them with his arrow:
Sheryl Sandberg, the COO of Facebook, was friends with her late husband Dave for six years before things turned romantic.

Mila Kunis and Ashton Kutcher were friends on the sitcom "That 70s Show" fourteen years before they got together and tied the knot.

Blake Lively and Ryan Reynolds originally struck up a friendship on the set of the film "The Green Lantern". About a year later they were on a double date, each with a different partner, and they realized they should be with each other.

Beyonce and Jay Z had a strictly platonic friendship for one year before they recognized the romantic spark that was ready to be ignited between them.

Kate Middleton and Prince William were in the same group of friends, went to university together, and just hung out with each other for years before they fell in love and married.
When you recognize that your friendly feelings may harbor something more
You've been pals with your friend-of-the-opposite-six for a long time. Maybe you've known him since high school. Maybe it's someone you worked side by side within your first job and are still buddies with, years later. You've both gone through several relationships and used each other as sounding boards when having relationship issues. Now you are both single. And you realize that suddenly you are looking at your friend with a new set of eyes.
He seems so much more mature and honest than the guys you've been dating

You never noticed how cute they until recently

You love how you can just talk to each other about everything

You love how you can be natural around him. No need to get all glammed up; you can come over to his place in sweatpants and your college T-shirt and they don't criticize your outfit

You watch him and it occurs to you that they are just the nicest guy you know

You are kind of jealous when you see them dating another person; you may even subtly criticize the people they express interest in

You think about them a lot, and miss them when you aren't together

You are happy when you know you will be seeing them

When you think of them you get butterflies in your stomach.
Having the conversation – do they feel the same way about you?
You've already got an easy entry: you both talk easily. While it may make you nervous to bring up the subject, tell yourself that the results—if they are feeling the same way—will be worth it. Plan to open the conversation when you are both feeling comfortable. Be in a place that you both enjoy, like your favorite coffee shop or a park you both love to jog in.
It's confirmed! He's feeling the same way as you!
You are off to a great relationship. The experts who study longevity and happiness in couples tell us that it is the pure and authentic nature of friendship that provides the solid foundation for those couples who start as friends and end as lovers.
Friendship to a romantic relationship—what makes these couples so bankable?
When you start as friends, it gives you a chance to see the true character of your partner, without the sexual overlay that often blinds you to some of the less-pleasant aspects of this person. Starting as friends also gives you an edge because you aren't "pretending" you may be something that you are not, just to arouse the other person's interest in you. We all know that friend who fakes interest in a potential boyfriend's passion for football just to please him, right? That just doesn't happen when a couple starts as friends because it isn't necessary. One isn't trying to "catch" the other. The feelings between them are organic and genuine.
Why are friends-to-lover relationships more likely to endure?
Couples who were friends before they became sexually involved last longer and have a deeper relationship than couples who start out in a sexual relationship. The reason for this is obvious: in order for a relationship to go the long haul, it must include a good base of friendship and compatibility, and not just be based on sexual attraction. This is why couples who jump right into bed upon meeting rarely last—once the lust has worn off if there is not a foundation of mutual compatibility there, boredom sets in.
The bottom line
If you are moving your friendship out of the friend zone and into the romance zone, good luck! Life is short, and good, healthy love is worth taking a risk.
Share this article on
Want to have a happier, healthier marriage?
If you feel disconnected or frustrated about the state of your marriage but want to avoid separation and/or divorce, the marriage.com course meant for married couples is an excellent resource to help you overcome the most challenging aspects of being married.
More On This Topic
You May Also Like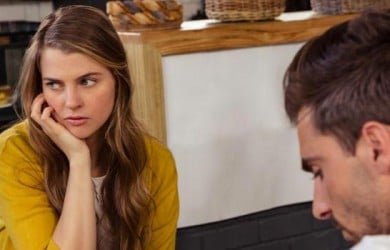 Popular Topics On Married Life