Is It Just Friendship or More Than That?
Do I need to be friends with him before I can settle down in a relationship? Asked a caller on relations 101 class. Mike met grace in the subway, and they hit it off right there.
Grace could not stop speaking about Mike at her workplace, and suddenly everyone just stopped and listened to her. Grace couldn't sleep, she was always on the phone talking to Mike. Crazy, right? On the 4th day of their relationship, Grace already knew where Mike lived. A 5-hour drive that Grace would not mind taking anyway, she was in love.
Things love can make you do. Grace is sharing their photos on social media on their 10th day together. She gets the attention she wants from all of her friends who are busy congratulating her. On the other side, Mike is not as excited as Grace is in this relationship, ten days feels like 100 years to Mike, it's so tiresome.
Grace has not found love; nobody is sure whether she knows what love feels like. Grace grew up in a family, whose parents divorced while she was five and her stepfather mistreated her mother. The longest relationship she has ever kept was 3 months before she was dumped.
Mark has just got engaged to Mercy, his longtime girlfriend. They have dated for eight years now. For 4 years they were friends and the other four they dated seriously. He knows her birth date, her favorite color, her friends, and family. Her work place and can guess what Mercy would wear for a particular occasion. They were friends before hitting it off.
What is friendship?
This is just being familiar with someone. And you are not entitled to anything whatsoever. With friendships, there are boundaries, spaces and no attraction whatsoever.
What is Relationship?
This can be a culmination of friendship. The difference is that a relationship tags along accountability, expectations, sharing, and openness and finally exclusivity.
In scenario number 1, Mike and Grace are in a relationship but are not friends. While in Mark and Mercy's case these two are friends in a relationship. In the first scenario, Mercy will end up broken hearted simply because the metrics involved to build up relationship have not been met. Mercy has not taken time to learn the importance of friendships in a relationship.
Without further ado let us learn from the mistakes she made.
Mercy didn't take time to learn about her partner- regarding his choice of words, thoughts, actions, colors, foods among other elements that form the foundation of a friendship and later a relationship.

Mercy might be having esteem issues which is why she keeps showing off her "boyfriend" Mike. For her, it doesn't matter about the two of them. She is just looking at feeding people with information as she tries to justify her "well-being" although that is a sign of some self-esteem issues. Mercy does not know what she wants and ends up getting any guy who smiles at her. Friendships allow personal self-development which is a determiner in any relationship. Knowing yourself allows space to know others. It also helps in identifying the kind of people you want to form relationships with.

Friendships do not necessarily mean commitment and expectations. So what you give is what you get. Mercy sharing her boyfriend's pictures online is her decision. She expects her boyfriend Mike to do the same. And in not so rare cases Mike might not share them. Reason being, the guy loves his privacy, or he just is not committed. It is one of the many things you learn before settling for a relationship while in the friend zone.

Friendships have no accountability whatsoever. In Mercy's case, she seemingly has invested a lot in the "relationship" and expected Mike to feel the same about it. Mercy's longest relationship is three months. And this one has headed that direction. She has a lot of assumptions about the relationship. And expects Mike to feel the same. Mike cannot be held accountable for what happens if Mercy is at his house simply because he has not committed. Friendships help draw the line between the sense of accountability and responsibility between the parties.
What makes a friendship?
Fewer expectations

Limitless to possibilities

Characterized by limited accountability
What are the core values of a relationship?
Friendship

Attraction

Commitment
Takeaway
In conclusion, there is a difference between a friendship and relationship. From the above discussion, we can draw the line between the two. Just that friendships form a foundation for a great relationship. All the best as you try and figure out whether yours is a relationship or friendship.
Share this article on
Want to have a happier, healthier marriage?
If you feel disconnected or frustrated about the state of your marriage but want to avoid separation and/or divorce, the marriage.com course meant for married couples is an excellent resource to help you overcome the most challenging aspects of being married.
More On This Topic
You May Also Like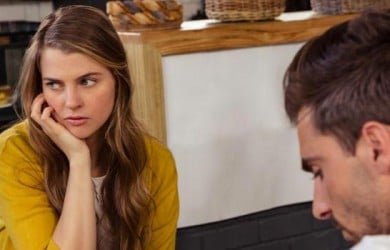 Popular Topics On Married Life