How to Love Your Husband After He Cheated
Many relationships may be affected by a cheating husband. This is something that could happen to you. After this takes place, you may be wondering how to love your husband after he cheated.
Read this article to learn more about this topic, so you can be informed if you experience cheating in your marriage and are unsure what to do.
Can a relationship go back to normal after cheating?
You may be interested in knowing if a relationship can go back to normal after cheating. The answer is that it can, but it depends on the bond you have with your partner.
If you are both dedicated to reconnecting after an affair, there's a good chance that you will be able to get back to normal or at least a new normal for your relationship.
Of course, this will not happen overnight and can take a lot of work. Keep your goal in mind and continue working towards it together. You may surprise yourself how you can forgive and move on from the betrayal you felt after learning about your husband's affair.
It is also important to give him a chance to explain himself before deciding how you feel about him and your relationship.
Can your husband still love you if he cheats?
A husband can still love you if he cheats on you. At the same time, he may have cheated on you because he doesn't love you. There is no way to know for sure unless you talk to each other about the situation and get to the root of what led to the infidelity.
In some instances, an affair doesn't have much to do with you and your relationship with him. Naturally, this is unlikely to make it any easier to accomplish moving on after cheating.
You may need to have long, hard conversations with your husband to get the closure you need. This should be one of the first techniques you use on how to fix your marriage after cheating.
Also Try: 

Does My Husband Love Me Anymore Quiz
How does a man feel after cheating on his wife?
Essentially, the way a man feels after he cheats on his wife will depend on the man. They may feel many different emotions and feelings after they cheat, and even more, emotions may be possible after the infidelity is found out.
The ideal scenario may have been to cheat and not get found out. A man may become embarrassed once the dishonesty has been discovered.
They could also experience shame or relief. They may wish that their secret hadn't been exposed and possibly wonder why they even behaved in such a way.
Additionally, they may not know what to do concerning affection after infidelity.
There is a good possibility that a man wasn't thinking much about his wife while cheating. They may have been having an affair to escape or avoid another problem they were facing.
Also Try: 

Quiz: Will He Cheat Again?
How to love your husband after he cheated
When you are trying your best to determine how to love your husband after he cheated, there's no easy answer for this. You may feel not attracted to your husband after he cheated or think you are falling out of love with your husband after he cheated.
In many instances, you have a right to feel this way at first, but it is important to talk to each other and see if you will mend your relationship.
There is the hope of getting back together, and it is possible to be in love, even after you have experienced such a setback.
You will need to decide how you feel about each other and if you are both open to getting back together after cheating. This is possible in some marriages, but it may not be in others.
Watch this video for information on building trust after infidelity:
8 Tips for growing your love for your husband (Again!)
Strengthening your bond and love after cheating has affected your marriage is feasible, but it will likely take a lot of time and work. Here are 8 tips for growing your love for each other once this occurs.
1. Talk about how you're feeling
One of the first places to start to work through how to love a husband again is to tell them how you feel about their affair. Even though you may want to say hurtful things, remember who your husband is to you and all you have invested into your relationship.
Still, it is okay, to be honest with them about how this infidelity has affected you and what you wish for your relationship in the future. Being unable to control some of your emotions is expected, but try to refrain from spouting mean things that you may regret later.
Related Reading: 

15 Ways to Help Your Partner Understand How You're Feeling
2. Work out what happened together
You must work through something else when you are deciding how to love your husband after he cheated to discuss what happened. If things were missing from the marriage, this is the time to hash those out.
Let them tell you the whole story and what led up to your point. Keep in mind that you don't have to decide right away how you feel and what you want to do, so hear what they have to say and take some time to process what you've learned and how you feel about it.
3. Don't let it consume you
Even when you are furious, and you might not even want to look at your husband after an affair, you owe it to yourself to work through these emotions, so you can feel better.
When possible, you need to dedicate yourself to trusting each other again, especially if you'd like to stay married to your spouse.
One way to approach how to trust a husband after he cheated is to decide together how long you are allowed to be mad about it and make additional goals and timetables that you wish to meet to strengthen your bond again.
4. Go to counseling
In most relationships, you will see benefits from going to therapy after your husband has cheated. This may be your best resource for how to love your husband after he cheated.
Not only will a therapist be able to facilitate your communication with each other, but they may also be able to offer tips on how to speak to your spouse more effectively.
Besides that, a counselor's office is a neutral place for you to work through what happened and why it happened. There may be some underlying concerns that need to be addressed.
A professional should be able to lend a hand with these things. They may even be able to talk to you about support groups or other resources that can help you with the journey back to feeling confident in your marriage again.
5. Take the time to figure out your relationship
There is no time limit to figuring out what you want to do about your relationship. You may wish to stay married and work through the issues you have, or you might want to explore other options.
Be sure that you take as much time as you need to make an informed decision either way. This can be a topic that you visit with a counselor about since it is an important choice that you will need to make.
Try your best to keep your emotions out of your decision, even if you are still feeling hurt or angry.
Related Reading: 

When to Walk Away After Infidelity
6. Try your best to move on and forgive him
Even when you are at a loss regarding how to love your husband after he cheated, you likely know that you must forgive him.
This doesn't necessarily mean you have to be happy about what he did, and you don't even have to stay in your marriage, but it may be worthwhile to allow him to make it up to you. There are many reasons why a man may cheat, and you might not have done anything wrong.
At the same time, it is important to remember that your partner is the person you love, so you should try your best to move on and see if you can rebuild your marriage. Some people can have stronger marriages once they weather the storm of adultery.
7. Keep loving him
Think about all the time you have been married and what you have been through with your husband. You may have suffered losses, had kids, bought a house, and so much more.
Do you want to define your relationship as an affair or the time you spent together building your life? Although it can seem impossible or pointless, there are ways to love your husband again after he has been unfaithful.
Consider this option when working out all the possible outcomes for how to love your husband after he cheated.
8. Make sure you take care of yourself too
You must take care of yourself when you are getting over the shock and hurt you likely feel after becoming aware of your husband's affair.
This means that you have to keep up with your hygiene, get adequate sleep and food, and make sure that you aren't obsessing over this issue. To begin to move on, you have to face another day.
If you are laying around crying and thinking your marriage has no chance, this may leave you feeling even worse about yourself and your situation. Remember that there is always hope.
Things to say to your cheating husband
When you consider fixing a marriage after cheating, it may be important for you to have an in-depth conversation with your husband after he's cheated on you.
You should focus on asking a few things when you get the chance to talk to him. Speak to him about what he did, why he did it, and if he was concerned about how it would affect you. Moreover, talk to him about whether he would like to rebuild your bond and marriage.
While you may have plenty of questions for him and be full of emotion, try to focus on the aspects you'd like to know the most. Make sure you are honest, and your husband may be honest with you.
This is your chance to get everything out in the open because you may not have the opportunity to rehash all the details again.
If you keep asking him the same things or focusing on certain aspects of the affair, this can put up a wall or cause arguments. In other words, it isn't conducive to rebuilding what you once had. It is counter to figure out how to love your husband after he cheated.
Conclusion
After you find out that your husband has been unfaithful to you, this could make you feel like your world has collapsed. It is necessary to understand that this is just a moment, and with the right amount of time, effort, and care, you may be able to build your relationship and marriage back up with your spouse.
Be honest about what you expect, and try not to hurt your partner. If you intend to work through this issue, do your best to keep at it and stay focused. Set timetables for yourself to know when you wish to move on, forgive him, and improve your relationship.
It is possible, and you can love your husband again when you want to do. It is straightforward learning how to love your husband after he cheated. Work through your doubts, take care of yourself, and work with a therapist to build your love, trust, and confidence in each other back up.
You can take advantage of therapy yourself if you choose to, which may help you process your emotions and decide what you want to do about your marriage. Keep an open mind and don't rush things.
Share this article on
Want to have a happier, healthier marriage?
If you feel disconnected or frustrated about the state of your marriage but want to avoid separation and/or divorce, the marriage.com course meant for married couples is an excellent resource to help you overcome the most challenging aspects of being married.
More On This Topic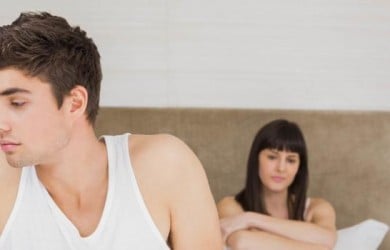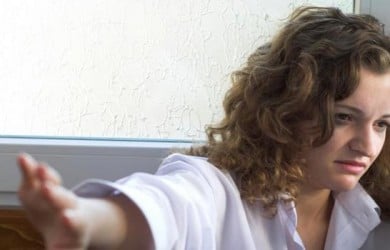 Recent Articles
You May Also Like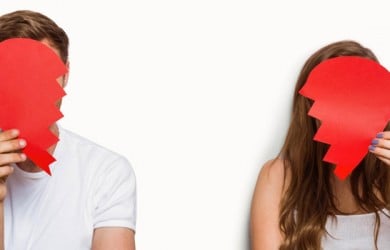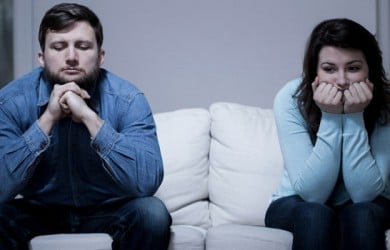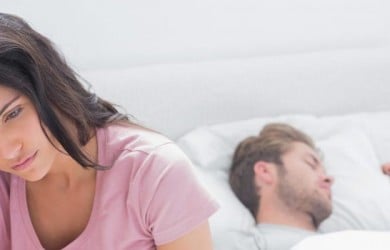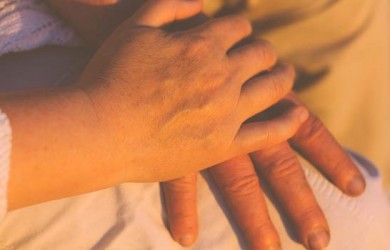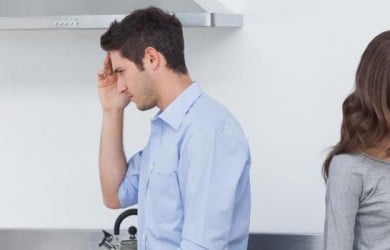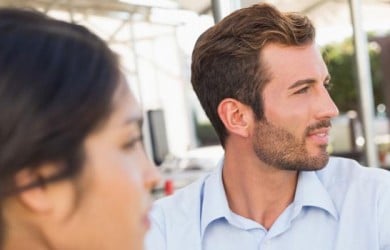 Popular Topics On Marriage Help