100 Ways to Love Your Husband
There are many ways to love your husband, and it's down to what kind of a person you are and what kind of person he is.
It's well known we all have different love languages and some like gifts, while others just want you to do the dishes and they will be delighted.
Here are 100 ways to love your husband
If you are looking for simple yet romantic ways to express love to your husband, here are 100 different ideas that can help.
Listen more.

Listen and engage when he is talking. While there are many things to say to your husband to make him smile, listening can be even more powerful.

Put him first.

He will appreciate this a lot. It's a sign of

unconditional love

.

Support his work.

Whether he had a great day at work or a bad day, you want to support him and show him love and care.

Love him unconditionally.

In good or bad, through thick and thin. This is one of the sweet things to do for your husband.

Show your affection in public.

One of the ways to love your husband is to give him a peck on the lips or a "You did an amazing job" when you're with others. If you cannot express love to your husband in words, do the same with small gestures.

Give him out of this world pleasure.

You know what we mean. Do not worry about the right things to say to your husband. Focus on the actions!

Be the best version of yourself.

You can show your husband love if you

become the best person

you can be. He will be much happier when you are happy too.

Invest time and energy in your marriage.

There are a million ways to show love to your husband, but none work unless you

make time for your marriage.

Ask him for his opinion.

Out of all ways to love your husband, choose the ones he feels respected and appreciated most often.

Love your husband and show him you care.

Don't wait for him to get sick to look after him. A cup of coffee in bed or a long cuddle in front of the tv can mean so, so much.

Show you're willing to go beyond.

Sex life is essential—spice up things in bed by making extra effort next time.

Fulfil his fantasy.

One of the special things to do for your husband: make his fantasy real!

Hold his hand.

You're not dating anymore, but holding hands is so cute, and it will remind you of your honeymoon phase.

Respect his privacy.

Never read his messages or listen to his conversations. Respect his privacy. This way, you're showing him you trust him.

Give him space.

One of the best things to do for your husband is to encourage him to take some time just for himself. He will be surprised but will probably eagerly accept it.

Become his best friend.

Let him know he can confide in you, but also have fun and do silly things too!

Make him laugh.

Nothing better than a sore belly laugh. Make him laugh every day and keep him in a good mood.

Play with him.

Pool, Playstation, football – whatever it is, tell him you want to do it together. He will be super happy to share this experience with the woman he loves.

Wear his favorite outfit.

Sometimes we get stuck in a rut. Find that dress he loves so much and put it on. He will fall in love with you again.

Buy him small gifts.

Make your husband feel special every day, not only on special occasions.
Related Reading: 

How to Love Someone Deeply
Write him a letter.

So cute and so romantic! Write him a letter about how you feel and express your love in words.

Write him a post-it.

As simple as "You are the best husband" and stick it on his laptop bag or lunch box in the evening. When he wakes up and sees it will immediately put him in a great mood.

Learn from him.

Ask him to teach you something he's very good at. Maybe it's an art lesson, or maybe it's how to make delicious coffee. He will like this idea.

Hug and kiss.

Not only when you're saying goodbye or welcoming him home. Surprise him with sweet kisses throughout the day.

Take it easy.

Don't react when things happen. Maybe he's just from work, and something happened. Relax and talk to him.

Have patience.

He wants to help you with cooking, but it's just not working. Or maybe he wants to do something for you, and you know you can do it 10 times faster, but don't. Give him time.

Speak softly.

Find the softest words when you're speaking to him. Words can hurt us or help us heal.

Don't criticize.

It's easy to sink into nagging and criticism when we're in a bad mood but don't. Think about what you can say to make things better, not worse.

Put yourself in his shoes.

He is probably coming from a place of love and support. Change perspectives, and you will see that whatever his suggestion was, he wanted the best for you.

Turn back time.

Sit down and talk about your early dating days. It will ignite the fire in you and remind you again how much you love each other.
If you are looking for more ways to express love to your husband, watch this video.

Don't hold grudges.

Think, "Loving my husband means forgiving and letting go."

Accept him as he is.

Don't try to change him. You can change him by changing yourself. That's the only way we can positively influence people.

Speak up.

But do it mindfully. It's not good to keep our discontent to ourselves. Communicate with him peacefully and mindfully.

Let him know he matters to you.

It doesn't matter if he does small or big things.

Show interest in his friends.

He may say it's not important, but it is.

Accept his family.

How to love your husband? Love his family too. They are not perfect, but they are his.

Forgive and let go.

Learn to forgive and create space for new memories.

Tell him you love him.

If I were to find love words for my husband, what would they be?

Tell him you need him

and that it's a blessing you have him.

Consult with him.

One of the ways to love your husband is to consult with him when making decisions.
Related Reading: 10 Ways to Show Your Love to Your Partner
Go for dates.

Leave problems and worries behind and have fun!

Encourage him.

Men show up with brave faces, but they, too, need encouragement sometimes.

Welcome him with a smile.

When he's home from work, make him feel happy he's home. That's one of the incredible ways to love your husband.

Protect him.

In every situation, back him up and show him you respect him and are there with him.

Compliment him.

Say nice things about his looks; he will love hearing that.

Don't allow people to talk negatively about him.

It's one of the most special things to do for your husband: have his back.

Show interest in

anything that he is interested in. Don't fake it but do it to improve your communication and spend more time together.

Get creative.

Express your love with goofy ideas and get creative, make cards or funny posts and make him laugh.

Admit you're wrong.

It will be hard, but if you're wrong, you're wrong.

Say, "I'm sorry."

It's easy when you love someone and want them to heal.

Give him a backrub.

Feels so good, and it's a great way to show appreciation to your husband.

Sit and talk.

Don't get lost in everyday rush and rut. Make time to sit down and talk about your day.

Tell him you're proud of him.

He will be taller than the Empire state building!

Always have energy for him. It's easy to overwork ourselves and give energy to wrong things during the day. Make sure you have some left for him too.

Make a list.

List all the great things he has done in his life. "Win lists" will boost his confidence and self-esteem.

Write a list of all things he did for you.

Remind him how much he did already.

Write a list of how he makes you feel.

"You are the best husband because…"

List all the reasons you love him.

You can read it daily and remind yourself why he matters to you.
59.Look after yourself. Buy some nice lingerie or do your hair. Look your best and feel that way too!
Cook homemade meals.

Surprise him with his favorite meal cooked with love.
Related Reading: 10 Easy Ways to Express Your Love for That Special Someone
Give up bad habits.

Ask him what he would like you to change and do your best to improve or change annoying habits (works both ways!)

Invite his boys over for a surprise party.

Maybe he's too busy with work to relax a bit. Bring the party to him!

Take him out for a test drive of his favorite car.

This is so creative, and he will enjoy it so much.

Write him a poem.

There has to be a sweet thing to say to your husband. Say it in a poem!

Help him with work.

Maybe he has to prepare a presentation for work. Help him out. He will appreciate it very much.

Ask him how he is.

Genuinely ask him about his day and listen attentively. Out of many ways to love your husband, this is one of the simplest and most meaningful.

Surprise him with a city break. A two-day break can strengthen your relationship more than you think! This is one of the nice things to do for your husband.

Take him for a mystery trip. Tell him to get in the car and blindfold him; buy some food, and drive to a lovely sunset spot to enjoy food together.

Be there.

You don't have to try to find things to do for your husband. Just be there, in good or bad. You might not always have the nicest things to say to your husband, but you can show your support by your presence.

Hug him.

Show love to your husband every day, million times throughout the day.

Clean his shoes.

It might seem funny, but it will mean a lot to him!

Iron his shirts.

Again, a simple task that shows appreciation.

Listen to his favorite music.

Try to enjoy the shared experience.

Encourage him to grow.

To start a new course or pick up the guitar again.

Take him for a walk.

A simple walk in the park to take a break from work.

Take him on a picnic.

With homemade sandwiches and orange juice!

Surprise him at work.

And bring his favorite coffee or bagel.

Surprise him at home.

Take the lead and surprise him with oral sex. He will REALLY love this!

Dance for him.

With or without clothes. Favorite way to love your husband, if you ask him.

Roleplay.

Have fun!
Related Reading: 

200 Ways to Say "I Love You"
Introduce him to friends.

It's very important for him to feel acknowledged and respected.

Dream together.

Talk about the future, holidays, plans.

Tell him he's the one.

Remind him why you chose him from all the other men.

Whisper into his ear.

Gently, to arouse his imagination.

Don't give out.

Rather try to encourage him to do something differently.

Compliment his smell.

The smell of his skin is so good? Let him know!

Hold his hand in public.

Don't be shy to show affection in public too.

Go to church together.

If he is religious, go with him and share this experience.

Pray for him.

Include his name in your prayers.

Pray with him.

There are many spiritual ways to love your husband. Prayer is one of them.

Work out together.

He wants to see you in those tights.

Give and accept compliments.

Learn to receive compliments graciously.

Earn a good income.

And let him know you're well able to contribute to your budget.

Tell him nice things about his family.

He wants to hear this.

White lies

… didn't hurt anyone!

Buy tickets for games.

One of the ways to love your husband is to do things he enjoys more than you.

Read to him.

Choose a romantic book and read chapters out loud.

Help him reach his goals, whether

it's personal or professional.

Surprise trip.

Get tickets to surprise him with a few days off, just the two of you!

Tell him he is amazing.

Guys need to hear this all the time to feel this way.
Related Reading: 

6 Simple Ways to Show Love to the People You Care About
Bottom line
All the little things you do for your husband in your everyday life are reminders of how much you love him. However, taking some time to think about expressing love differently, once in a while, can keep the spark between you ignited. It can help you navigate through your marriage happy and while having lots of fun.
Share this article on
Want to have a happier, healthier marriage?
If you feel disconnected or frustrated about the state of your marriage but want to avoid separation and/or divorce, the marriage.com course meant for married couples is an excellent resource to help you overcome the most challenging aspects of being married.
More On This Topic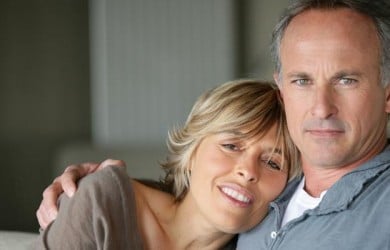 Recent Articles
You May Also Like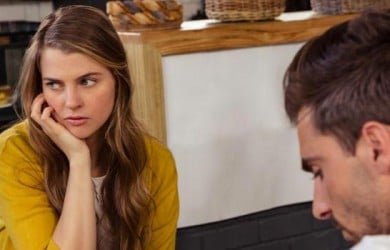 Popular Topics On Married Life