Is It My Fault That My Husband Cheated On Me?
One of the moments when it feels like your world is crashing is when you discover that your husband is cheating on you.
Victims of this cheating usually ask questions like, is it my fault my husband cheated. It is common to ask this question because you might think that it was your fault they cheated.
Even though people cheat for different reasons, you will have a good idea why they cheated when you are done reading this piece.
Related Reading: 15 Things to Say to Your Cheating Husband
Why is my husband cheating on me?
Have you asked questions as my husband cheated, is it my fault? You might be wondering the exact reason why your husband cheated on you after promising how much they loved and adored you.
The truth is, you might never know why your husband cheated on you until they tell you themselves. You can know the telltale reasons why your husband cheats and blames you when you have open and honest communication with him.
Do you want to know why your husband continuously cheats? Then, you need to check out this scientific study by Kayla Knopp and other authors titled Once a Cheater, Always a Cheater.
Related Reading: 30 Signs of a Cheating Husband
12 Signs that your husband is cheating
If you have concerns that your husband is cheating on you, here are some signs to look out for. After reading these signs, you will know if your husband's newfound behavior is due to his cheating habit or not.
1. They lie
People who ask why my husband lies to me could be because he is cheating. There is a common paraphrased saying which states that cheaters will always lie.
Your husband will tell lies and more lies to cover them up because he does not want you to discover that he is cheating on you.
Even when you know what is happening with him, he will still lie because he feels that one thing will lead to another, and you might uncover his dirty secret.
Related Reading: Why Do Men Lie in Relationships?
Check out this video that signs that your husband is lying to you:
2. He does not like you going through his phone
Does your husband prevent you from checking his phone? If he does, there is a chance he is cheating on you. He probably does not want you going through his phone so that you won't see his flirty messages with another person.
Cheating men are always possessive of their phones, and they go everywhere with them, even when they want to bathe. If they are about to sleep, they put their phone far away so that their spouse will not get hold of it.
Related Reading: 15 Signs Your Spouse Is Hiding Something From You
3. He accuses you of cheating
Have you asked yourself why my husband blames me for everything, including cheating on him? He may be cheating on you, but he does not want you to suspect. Therefore, he employs this strategy to gaslight you. This will make you think that your husband does not trust you again.
Hence, you will become likely to focus less on his activities because you are busy dealing with making your husband trust you again.
4. You don't have access to his social media accounts
Many spouses have access to each other's social media accounts because they consider them trusting each other. If you attempt to access his social media platforms and he stops you, he might be cheating on you.
There are different ways to communicate when it comes to cheating, and using social media is one of them. When you check his social media accounts, you might find many messages with his cheating partner.
5. He prefers to have sex instead of making love
If your husband is more concerned about having sex rather than making love, he could be cheating on you. The act of having sex is like a one-off activity where you intend to satisfy yourself within a short time.
In comparison, making love is a more involved and planned activity where you want to enjoy your partner for who they are and learn more about their body. If you've been trying to initiate making love, but your husband prefers to have sex; instead, he might be seeing someone else.
6. He doesn't pick some phone calls in your presence
Instead of stepping out, you are expected to pick all phone calls when your partner is physically present. When you notice that your husband rushes out to pick some calls and does not tell you who the person is, he might be cheating on you.
7. He shows special interest when texting someone
You can easily see the interest on someone's face when chatting or texting their crush. When you notice that your husband has a pleased look on his face when he is on the phone with someone, he might be conversing with his crush.
Your husband will have undivided attention, and he will be cross with you if he is disturbed.
8. His friends do not treat you with respect
If your husband is cheating on you, his friends most likely know about it. They will protect their friend's acts because they don't want you to find out. Some of them might not even treat you with respect because they think their friend would soon break up with you.
You can detect the signs of disrespect when they come around to greet your husband. They might barely say a word to you or look in your direction because your presence does not matter to them. Also, they will make encoded statements with your husband that you will not understand.
9. He easily picks a fight with you
Does your husband pick a fight over every little thing? If he does this regularly, it shows he is losing interest in you and the relationship because he is likely seeing someone else.
Your husband might be looking forward to ending the union, but he does not know how to communicate his feelings to you. Hence, picking a fight is like a mechanism he employs to let you know someone special in his life.
When you notice this pattern, be patient and loving with him, no matter his reaction.
10. He forgets important dates
If your husband no longer remembers important dates, something else is taking his attention.
Did your husband use to buy gifts on your anniversary? But these days, he acts as if it is an ordinary day, leaving you to bask in the anniversary euphoria alone.
Someone who is not cheating will remember important dates, even if he needs a reminder for some of them. On the other hand, a cheating husband will not remember these eventful dates, and when you query him, he will give flimsy excuses and might not even apologize.
Related Reading: 21 Signs He Doesn't Love You Anymore
11. He doesn't talk about the future like before
When you notice that your husband is least interested in making plans for the future, he might be seeing someone else. Therefore, he is too focused on his newfound interest, and he barely has time for you.
If you bring up discussions about the future, he avoids them because he has lost interest in making something beautiful and solid with you as you both age together.
12. He is covered in a different perfume when he comes back home
You can easily tell if your husband is cheating on you when he comes home in a smell different from what he used to wear. When you notice this, sometimes, he may come home straight from the arms of his cheating partner.
If you ask him, he might think that you are delusional. But don't feel bad; you are most likely right. He is trying to make you feel that you are going crazy.
If you are still wondering if it is my fault my husband cheated, then learn more about cheating signs of a husband and facts about cheating, in this article.
How do men blame their wives?
The blame game is one of the reasons why romantic relationships get sabotaged. Many partners who play the blame card do not like taking responsibility. Hence, they will prefer to accuse their partner of whatnot instead of owning up to their mistakes.
If you have asked, is it my fault my husband cheated? It is most likely that he has blamed you for his cheating.
Some cheating husbands might say that they didn't receive much attention from their spouse and they had to look elsewhere. Other men might say they got tired of the marriage because there was no more vibe.
However, it is important to state that cheating is a choice, and if there was a reason for doing it, they should have discussed it with their partners before then.
So, anytime you ask yourself whether it is my fault he cheated, try to remember if his excuse was mentioned to you before.
In this research study by Amitrajeet A. Batabyal and Hamid Beladi titled Cheating on Your Spouse, you can learn the best response correspondences of both parties. This would help find a lasting solution to infidelity in the marriage.
4 Signs that you might be gaslighted
When gaslighted, you will be unsure of your feelings, thoughts, and emotions because your husband makes you second-guess yourself.
Here are some signs that you might have been a victim of gaslighting
1. You want to apologize every time
If you find yourself wanting to apologize all the time to your husband, then you must have been gaslighted. Even though his cheating habit is wrong, he will make it look like you are at fault for his mistake.
Related Reading: The Benefits of Saying I'm Sorry in a Marriage
2. You don't believe in yourself
Do you constantly believe that you cannot do anything right yourself? This is probably because your husband has made you believe that you can only achieve something good when you rely on him.
3. Lack of confidence
Another sign of gaslighting is a loss of confidence. You will discover that you no longer have the fortitude to do some things that are not beyond your ability. This is because he has gaslighted you into believing that your abilities are below par.
Related Reading: How to Be a Confident Wife in Your Marriage
4. Feeling of being too sensitive
Your husband can gaslight you into thinking you're too sensitive when discovering that he is cheating. He will make you believe that you are snooping on him and invading his privacy, and he can turn that into another conflict.
This is to compel you to apologize to him for discovering that he is cheating.
Is it my fault that my husband is cheating on me?
People who ask questions like why he blames me for his cheating should know that it is not entirely their fault. If you had ignored the warning signs and his complaints, it is a different case.
However, if your husband gives flimsy blame for his cheating habit, you shouldn't think it was your fault.
Related reading: 10 Ways Blame-shifting in Relationship Harms It
How can I deal with a cheating husband?
Did you find out your partner committed adultery and ask yourself why my husband cheated and blamed me, or is it my fault that my husband cheated on me? It might be challenging to process because he blames you for his infidelity. Here are some ways to handle a cheating husband.
You need to know the whole truth behind the cheating incident. You must find out when he picked up the behavior and how the infidelity journey has been for him. This will help you know if you have made a mistake or not.
Have open and honest communication with your husband
You and your husband need to have a heart-to-heart talk about his cheating habit. The issue you are confronting is something that can ruin your relationship.
So, if you still want to keep your partner and the relationship, you need to allow him to tell his side of the story and find a solution during the conversation.
Go for relationship counseling
Some spouses underrate the essence of relationship counseling because they don't know the perks that come with it. A relationship counselor will help analyze the root cause of your husband's addiction.
However, the counselor will need to thoroughly examine your husband to get the needed facts from him. Then, you and your husband will be engaged through a series of sessions to restore the marriage's vibe, love, and energy.
To learn more tips on how to handle a cheating husband, check out Claire Robin's book titled: How to Deal With a Cheating Husband.
Conclusion
You will no longer have to ask yourself questions like, is it my fault my husband cheated because you now understand why after spotting the signs of infidelity. You have the choice of either walking away or remaining in the marriage after your discovery.
Hence, it is advised to think it through critically and seek help to know if you are about to make the right choice.
Share this article on
Want to have a happier, healthier marriage?
If you feel disconnected or frustrated about the state of your marriage but want to avoid separation and/or divorce, the marriage.com course meant for married couples is an excellent resource to help you overcome the most challenging aspects of being married.
More On This Topic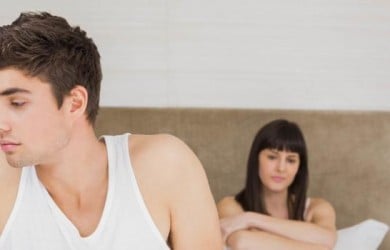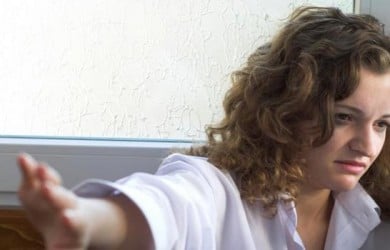 You May Also Like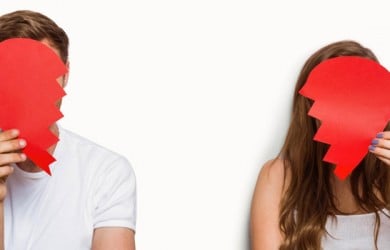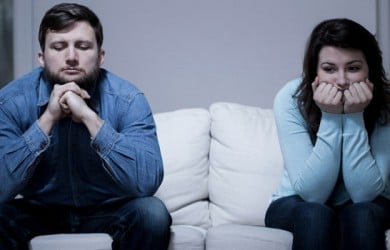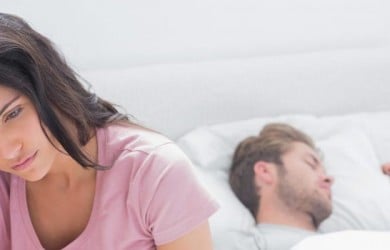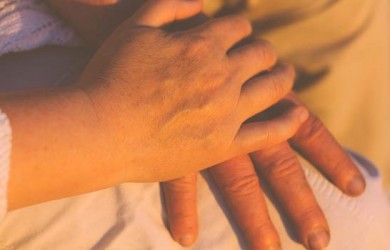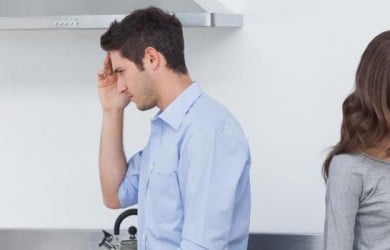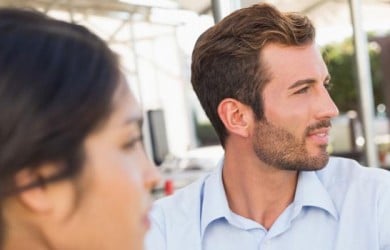 Popular Topics On Marriage Help