How to Save My Marriage After I Cheated on My Husband
While there are several defining factors in relationships, when it comes to saving a marriage after infidelity and lies, the impulsive response is, "My husband hates me because I cheated!"
Research studies indicate that 20% of married men and 13% of married women reported cheating on their spouses. Across cultural and social norms, cheating is dependent on the boundaries and expectations set forth in relationships.
Why did I cheat on my husband
When you take the vow of marriage, until death do us part, there is a commitment to validate one another throughout all of life's challenges, including cheating on one's husband.
Related Reading: Most Common Causes of Infidelity in Relationships
When you cheat on someone you love, a cheating cycle appears when the partner may feel guilt or shame for cheating and then return to the same person for the resolution of emotional triggers. Furthermore, because cheating confession after marriage is not socially acceptable, an element of secrecy further exacerbates the biological underpinnings of cheating.
Should you save your marriage
Saving a marriage after infidelity is one of life's major decisions. Cycles of cheating can be difficult to break, questioning the spouse's ability or even desire to repair their marriage.
What to do if you cheated?
Factors to consider when contemplating separation or divorce include legal, financial, physical, and social circumstances. It is a good idea to contemplate the effort you will invest in fixing your marriage after cheating.
15 ways how to save my marriage after I cheated on my husband
How to save my marriage after I cheated on my husband. How do I fix it?
If you decide to save your marriage after infidelity and lies, it might not be as easy to fix a marriage after infidelity as you think. Broken trust takes some time to heal, but in the meantime, there are a few things that you can do to mend a relationship after cheating.
1. Meditate
Prior to delving into a cost-benefit analysis of saving your marriage after cheating, it is important to return to a rational state of mind encompassing a sense of calmness, fairness, and kindness.
This might entail stepping away from the situation, meditating, discussing your thoughts, feelings, and behaviors with a trusted friend or therapist in order to find your best-case scenario.
2. Schedule self-care
Taking care of yourself is the number one guarantee of a positive mood state.
Self-care can revolve around physical or emotional health but is essentially a way to feed your soul by strengthening one's self-identity so you can have positive energy to contribute to saving a healthy marriage after cheating.
3. Schedule other forms of care
A feeling of excitement and happiness has to be worked on in order to survive in long-term marriages, especially after a cheating episode.
Appropriate other self-care entails an activity that both partners find pleasing yet gives them enough time to reflect and share with each other, such as conversing at dinner or walking in the park.
4. Seek marriage therapy
When seeking a therapist, make sure that it is a collaborative effort and that after the first session, give yourselves time to discuss the pros and cons of the session.
Remember, the longer you engage in productive therapy, the more quickly you will return to a fair playing ground in which you serve as your own communicators and mediators within which to restore marriage after adultery.
Related Reading: How Counseling for Couples Can Help Maintain a Marriage
5. Be supportive
In order to uncover unresolved needs in a broken relationship, it may be necessary to rehash incidents where you or your spouse felt hurt.
These memories and feelings may not be easy to bring to the surface. But to fix a broken marriage after cheating, it is imperative to be understanding during the process. Using reflective listening shows good listening skills and stimulation of empath.
Related Reading: Signs It's Worth Fixing Your Relationship Problems
6. Communicate
Effective communication is the cure to many things, and marriage is no different.
While it may be instinctual to return to passive communication habits of not speaking with each other or pushing things "under the rug" when times get tough, it is important to invest time and energy into assertive communication skills to get over infidelity and stay together.
Related Reading: Effective Communication Skills in Relationships for Healthy Marriages
Remember, if we teach and learn these skills at work, they are just as important in the institution of marriage!
7. Respect each other's differences
As you reflect on your past actions and the cheating your marriage has endured, it is important to remember that both you and your spouse will have emerged as different people than the partners that went into the marriage after cheating on one another.
You may learn you have some new skills or weaknesses and should be mindful of the same for your partner in the restoration process of broken love.
Related Reading: Essential Tips to Foster Love and Respect in Your Marriage
8. Assigning new roles
Once you have identified how you have changed, it is important to adapt your relationship and broaden your perspective of new roles and contributions both you and your partner may partake in building a newer, stronger relationship.
Related Reading: Ways to Keep Your Relationship Strong, Healthy, and Happy
Fixing a marriage after an affair may require the assignment of new roles or respect for roles that have previously been neglected.
9. Opposite action
The opposite action concept of dialectical behavior therapy not only promotes changed behavior but also changed emotions and avoids spouses from hyper fixating on the negative mood states aroused by the act of cheating.
The opposite of cheating is trust, so of course, the solution to cheating would be trusting, but as anyone who has endured cheating before knows, building trust is not that easy.
10. Trust
Trust requires time to condition feelings of reliability and dependability to one's actions. Trust is slowly built by all the subtle actions in life, from being on time to therapy to offering to help to say good morning every day.
While trust is a feeling, it is important to recognize and communicate incidents when rebuilding your marriage after cheating where you both trust and mistrust your partner so that they can be aware of the need to make immediate changes.
11. Commitment
Commitment to each other is a process, but what is important to fix a relationship after you cheated is a commitment to work on the marriage, using some of the techniques discussed in this article like scheduling self-care, other care, and therapy sessions.
While you can not predict the future, hard work and commitment usually pay off in the long run.
12. Be "Good enough"
Infidelity already proves that your marriage is not perfect.
So instead of living up to an ideal standard, accept the defeat and learn from it in order to fix a marriage after cheating. Being "good enough" allows for partners to recognize areas of improvement and to use corresponding skills instead of throwing in the towel when things get tough,
Related Reading: How to Stop Cheating on Your Partner
13. Boundaries
Cheating episodes are an indication that boundaries have crumbled and need to be rebuilt.
Learning the wants and needs of both parties, as well as their corresponding personality types and role in the marriage allows a comprehensive outlook on boundaries that can be built much stronger. It can help you stay married after infidelity.
Fixing a marriage after infidelity and lies requires boundary setting and implementation.
Check out this video that talks about 3 boundaries that every relationship needs:

14. Regress
Know that some days after a marriage experiencing infidelity will be easier than others. If you fall back on not communicating or harsh communication or with an instinct to leave the marriage, count it as a red flag and jump on the bandwagon of making readjustments as needed as part of your marriage restoration.
15. Discipline and desire
If you made it this far into the article, you are demonstrating the discipline and desire it takes to save your marriage after an affair! Through the use of good communication skills, a supportive environment, a sense of equality, and recognition of self and other's identity, a marriage can survive cheating and perhaps even grow stronger.
Conclusion
Working on the essential elements to rebuild a relationship after cheating takes time and effort.
When you are determining how to save my marriage after I cheated on my husband, it is important to not only perform a cost-benefit analysis of the logistics but also of the emotion you are willing to invest in the process.
Share this article on
Want to have a happier, healthier marriage?
If you feel disconnected or frustrated about the state of your marriage but want to avoid separation and/or divorce, the marriage.com course meant for married couples is an excellent resource to help you overcome the most challenging aspects of being married.
Learn More On This Topic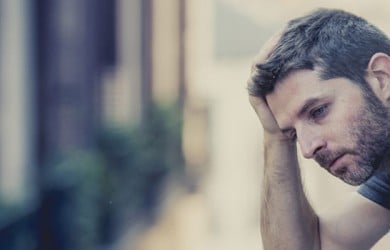 You May Also Like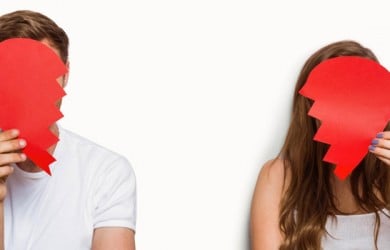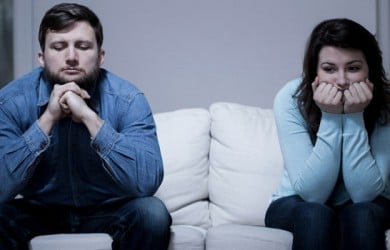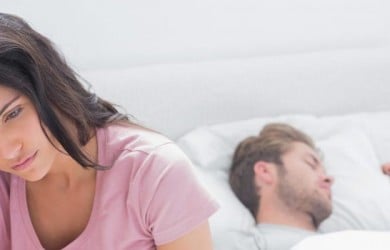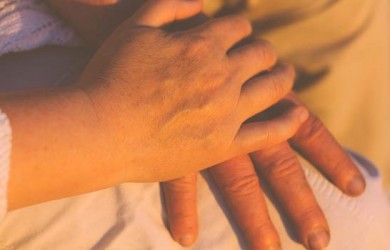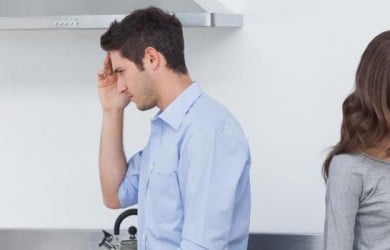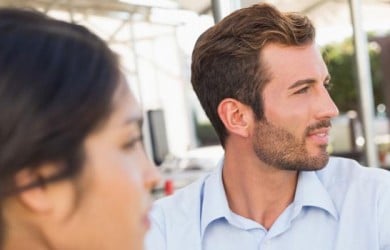 Recent Articles
Popular Topics On Marriage Help