30 Signs Your Husband Is Cheating and Ways to Deal With It
Sometimes, the beautiful journey of marriage you have embarked upon might begin to feel like a strain poised to cause problems in it. Over time, women and men can start being skeptical of their husbands and might suspect their husbands of cheating on them.
Discovering that your husband is cheating can be a devastating experience. It can leave you wondering what you did wrong and feeling like your world has been turned upside down. Knowing the signs of infidelity is essential to address the situation head-on and seek the appropriate help.
Being in a relationship with an unfaithful husband could be as bad as sitting on a broken chair. Everything could crumble, and you might lose all you have achieved. Some women may not bother about being with an unfaithful husband, while others long to confirm their suspicions.
So, if you fall into the category of those who are suspicious and willing to find out the truth if they have an unfaithful husband, then this post is for you.
Here, we'll explore signs your husband is cheating and offer actionable ways to deal with it. We understand this is a sensitive topic; our primary focus is to provide empathetic and informative advice.
We aim to guide you on the best course of action for you and your relationship. Remember, you're not alone, and we're here to help.
Why do married men cheat on their wives?
Understanding why husbands cheat on their wives is to take the husband, strip him of his role, and look at him as what he is first, which is a man and an ordinary person.
To say every man cheats would be stereotypical, as people are different in upbringing and personality, but why do men cheat? Is it based on their physiological build-up? Is it because they are unhappy in their relationship? Or do men cheat for sport and to show that they can?
These are several questions in the mind of a wife when she considers why her husband is cheating. However, if we look at cheating from a male's perspective, we would see that men cheat either through a well-thought-out plan or impulsively.
A significant reason husbands cheat is that they feel they can get away with it. However, some men cheat because of psychological issues ingrained in their upbringing, as they probably had a cheating father, which influenced their way of life.
Other husbands cheat because they have begun to develop trust issues in their relationship or maybe because their spouse can't satisfy their urges or companionship. Usually, men cheat with people with prior communication and have built a bond that would instigate the situation.
A study by the Center for Social Prevention in 2016 found that 46% of men and 32% of women confessed to engaging in marital infidelity. Among men, infidelity tended to be characterized by single incidents, whereas women were more inclined to be involved in extended affairs.
People cheat because of various reasons, which might include:
Lack of love

Sexual desires

Ego

Self-esteem boost

Desire for variety

Non-commitment

Anger

Situational causes such as intoxication or holiday trips

Neglect
Pathological cheating by a husband is a crucial fact to have fished out during your dating stages, as someone who has cheated previously is prone to cheat again.
Although many people try to overlook this, research shows that partners who have cheated are three times likely to cheat again in their marriage or relationship. We might need to conclude that husbands who have cheated would cheat again, but we have to consider rules to the exception.
Why is it important to know the signs of cheating?
Knowing the signs of cheating is vital for several reasons. Firstly, it can help individuals protect themselves emotionally and psychologically. When someone suspects their partner of infidelity, it can cause anxiety, insecurity, and mistrust.
Understanding the signs of cheating can provide clarity and empower individuals to address the issue and make informed decisions about their relationships. Additionally, identifying these signs early on can facilitate open and honest communication between partners, which is vital for resolving conflicts and strengthening the relationship.
It can also prevent the continuation of cheating, which can have devastating consequences for all parties involved, including the potential spread of sexually transmitted infections. Recognizing the signs of cheating is crucial for maintaining healthy and honest relationships, encouraging trust, and promoting emotional well-being.
30 telltale signs your husband is cheating on you
There are certain signs of adultery because a cheating husband comes with stress and can destabilize and affect the wife's and children's mental health.
However, there is the saying that prevention is better than cure, so you should look for telltale signs your husband is cheating. It is better to understand that a husband who cheats is primarily responsible for his actions.
But figuring out the early cheating husband clues could be all that would save your marriage or tell you when it's time to leave. Below are some potential signs your husband is cheating.
1. He is manipulative
A cheating husband will exploit you emotionally by using your weakness and making you question your recollection of events. It is one of the glaring signs that a man is cheating in a marriage that he can even blame you and your flows for his cheating.
2. Cheating has become an addiction
If your husband is addicted to cheating, he may have emotional outbursts and go to extreme lengths to hide his infidelity. His character will often change to that of a drug addict and involve a change in how he spends money and his appearance.
3. He may be depressed and going through a lot
It is important to note that because your husband is depressed, it isn't 100% proof or one of the definitive signs your husband is cheating. It's possible that he might be going through some mental issues.
However, depression can be a sign that your husband is unfaithful and is negatively affected by his actions. A frustrated attitude can be included in the characteristics of a cheating man.
4. He is feeling less of himself and wants to be all alpha
Unsurprisingly, a cheating husband will feel less of himself and try to prove his dominance by showing alpha characteristics. If you're constantly thinking about signs your husband is cheating, look out for the alpha male features in him.
5. He usually feels guilty on several occasions
An unfaithful husband will be drowned in guilt and apologize for every argument, even when he is not at fault. He may even go as far as getting you gifts frequently.
If he is showing this behavior of apologizing and giving you gifts regularly, it can be a sign your husband is cheating.
6. He would change his style to suit his new habits
When people change their habits or take on a new trait, it's unsurprising that this will be reflected in their appearance. The same goes for a cheating husband; he can even try to dress younger if his lover is young.
While a bit of change is acceptable, if he is making significant changes to his regular style, he might be hiding something.
7. He usually wants to cause a quarrel
If he is always ready to pick an argument, it can be among signs your husband is having an affair. Why take the blame when you can put it on another person? A cheating husband often raises unnecessary arguments to push you away and blame the failing marriage on you.
8. The environment around him is usually uneasy
A husband who cheats often is tense and awkward around you. He is uncomfortable in his skin, and you will notice the air around him uneasy. He might act suspiciously occasionally and struggle to have normal conversations with you.
9. He is usually criticizing all your actions
Wondering, "How to tell if your husband is cheating?" Notice how he treats you. You can never satisfy a husband that cheats. A cheating man may criticize all your actions and make you feel like you're the problem in the relationship to justify their infidelity later.
10. He is usually absent-minded
You will stop being a priority for an unfaithful husband. A husband who cheats is often distracted, disinterested in your interests, and absent-minded. He may continuously think about the person and focus more on hiding his infidelity from you.
11. He becomes secretive with all his actions
A cheating husband becomes secretive, hiding the little things from you. He refuses to tell you his movement for the day and is reluctant to carry you to events, fearing that you might run into his lover.
If this secrecy has developed out of nowhere, it can be a sign your husband is cheating.
12. He mostly changes his personal information
The phone of a husband that cheats becomes the most important thing to him. He doesn't share the password with you on his phone or electronic devices. He avoids giving his phone to you to make a simple call or take a picture.
13. He usually accuses you of his wrongdoings
A husband who cheats will usually blame you for his wrongdoings. Any argument or setback in your relationship will be traced to you even though you're not at fault. It can be because they are on their guard because of what they are doing behind your back.
14. He is usually fixated on his mobile devices
You can't get a cheating husband away from his phone. Either he is communicating with his lover or safeguarding his phone from prying eyes. He might not be someone who used to use his phone regularly. However, now he can't spend even a few minutes without his phone.
15. Neighbors and friends are suddenly uneasy around him
There are instances where the spouse is the last person to know their husband is cheating. Neighbors and friends will likely know he is unfaithful and will be uncomfortable around both of you, not to spill the secret mistakenly.
16. He is usually tired when getting back from work
One of the signs your spouse is cheating is too much tiredness. He is usually tired and in a mood when he returns from work.
He will be disinterested in having a conversation or sexual relations with you. If this is becoming too regular, maybe it's time you confront him with your doubts.
17. He usually has a lower sex drive than before
A husband who cheats will have a lower sex drive than you. This is because he is getting sex outside, and his attraction toward you will reduce.
So, if you notice he has become less interested in you, whether it's about spending time together or being intimate, there is a possibility that your husband is cheating.
18. All personal information is usually kept secret
An unfaithful husband showers his lover with affection and money. As a result, he will keep his bank statement hidden from you to prevent you from noticing the excess money spent that can't be accounted for.
If you notice unusual bank transactions from your husband's account, ensure you have a talk with them about the situation.
19. Family gatherings soon become a bore for him
He is no longer interested in family gatherings and spending time with you. He is mostly on his phone with his lover or in isolation, thinking about his lover. Your husband, who once enjoyed the company of your family members, no longer takes interest in it.
20. He feels guilty and takes on several chores
An unfaithful husband will take on more work around the house to make up for his cheating habits. As a result of his guilt, he might try to take on more responsibilities.
While they do this on their own accord, it doesn't justify their act of infidelity or make them less guilty.

21. His friends start distancing themselves from you
A telltale sign your husband is cheating is when his friends start avoiding you. They will either feel guilty for hiding the secret or uncomfortable around you and will rather avoid speaking to you.
They might be doing this to save your relationship, but generally, the results are not what they think.
22. He would start spending time on new activities
A cheating husband will take on new hobbies or join new activities without sharing them with you. He might spend much time on these new hobbies rather than with you. He may do this to avoid you and your suspicion about them.
23. He takes up out-of-town jobs more frequently
A cheating husband often takes unnecessary tasks that take him out of the country or state. He starts traveling frequently and might not give you a concrete reason for his impromptu trips. This can either be to avoid you or meet the partner they are having an affair with.
24. You notice a certain change in intimacy
Is your husband no longer having sexual intercourse with you? Or has he stopped hugging and touching you in public or private? If you feel him drifting away, these can be physical signs your husband is cheating.
One of the potential signs your husband is cheating is they will avoid having intimate moments with you.
25. He brings home the scent of a woman's perfume
Wondering, "How do you know if your husband is cheating?" The scent of a woman's perfume on your husband indicates he might be cheating.
You can confront him and solidify your claims if he fails to answer your question properly. An unusual fragrance on your husband's clothes can indicate they might meet someone secretly.
26. He has improved grooming practices
If your husband suddenly wakes up one day and begins to put extra care into his appearance, then there is a chance he is cheating. He might be putting extra effort into his looks for the person he is meeting outside of your message.
27. He would barely initiate date nights or special moments
The number of date nights and surprises your husband usually initiates will dwindle. He will no longer remember or celebrate anniversaries or other special moments.
Your husband, who once remembered all these special occasions, now acts like he doesn't care much. It can be one of the strongest signs your husband is cheating.
28. He cancels plans and finds excuses for it
He will fail to show up for events, back out of a plan, and give excuses. If your husband frequently gives excuses that are not concrete, he might be cheating. While this can be okay sometimes, your suspicion might be true if it's too frequent.
29. There are changes in his body language
Changes in his body language are a great way to tell if your husband is cheating. He might be stepping out on you if he starts avoiding or pulling away from your touches. He may act confused or suspicious as if he is trying to hide something from you.
30. He's receiving mysterious calls or texts
It could be concerning if you notice unknown numbers frequently calling or texting him, and he's reluctant to share details about these contacts.
The secrecy around his communication may leave you feeling excluded and unsure about the nature of these interactions, leading to growing doubts about the trust and openness in your relationship.
5 things to do if your husband is cheating
The entire life you've thought of building together with your husband can come crashing down once you realize your husband is cheating on you. Though it can be overwhelming to think of a proper way to react in such a situation, there are certain things you can do.
1. Be sure of the case
Before moving on to any conclusion or counteraction, ensure you correctly mapped your husband. Double-check the facts about his infidelity and then think about what to do. It can be more damaging to proceed with half knowledge.
2. Try confrontation
Communication is the most effective way to resolve any marital conflict. Even if you think of it as a neutral or pointless way of resolving, you must try confronting your husband on what he did and how it has affected your relationship.
Try to know his take on the entire episode.
3. Don't involve friends and family immediately
It's an unsaid rule that you don't involve 'others' in your relationship issues if they can be dealt with personally. Don't run to your family and friends immediately after you see signs your husband is cheating on you, complaining, "I think my husband is cheating."
Take your remedial actions first and see what happens.
4. Handle your emotions
Once you find signs your husband is cheating on you, it can be a lot to deal with. Manage your feelings and save yourself from an emotional breakdown. Don't indulge in overthinking and guilt trips, worsening your situation.
As per WHO, every one in eight people living in a tense environment tends to develop a mental disorder.
Watch Joe Beam, an inspirational speaker and best-selling author, as he answers the question of whether a relationship can go back to normal after infidelity in this video:
5. Consider therapy
If no other option works, consulting a licensed therapist for marital counseling can be a great way to resolve things between you and your husband. If you are willing to give him a second chance and start your relationship afresh, this can lead your path ahead.
Commonly asked questions
Infidelity in a marriage can be emotionally challenging. Here are brief answers to common questions regarding this sensitive issue:
Is it possible to know for sure if my husband is cheating?
It's challenging to be certain but look for behavioral shifts like increased secrecy or unexplained absences. Open, honest communication is key to addressing your concerns.
How can I confront my husband about cheating?
Approach your husband calmly and privately. Express your feelings and concerns, encouraging a non-confrontational dialogue to understand the situation.
What should I do if my husband admits to cheating?
Seek professional help or counseling to address the root issues. Decide whether you want to rebuild the relationship or pursue separation.
What should I do if my husband denies cheating?
Avoid making accusations. Gather evidence if necessary, and consider professional mediation or individual therapy for clarity and resolution.
How can I get over my husband's cheating?
Prioritize self-care and support from friends or a therapist. Healing takes time. Decide whether to rebuild trust or move forward separately, depending on your circumstances.
A cheating spouse is not the end of life!
The fear of having a cheating husband or noticing signs your husband is cheating is what most women dread as they navigate their married lives.
It can make you feel like there's nothing left for you, but that's entirely in your hands. Take charge of the situation and take your call.
However, without signs, we wouldn't know if we have an unfaithful husband. So, if you often ask, "Is my husband cheating?" go through the telltale signs provided in this post to help investigate a disloyal partner.
Share this article on
Want to have a happier, healthier marriage?
If you feel disconnected or frustrated about the state of your marriage but want to avoid separation and/or divorce, the marriage.com course meant for married couples is an excellent resource to help you overcome the most challenging aspects of being married.
Learn More On This Topic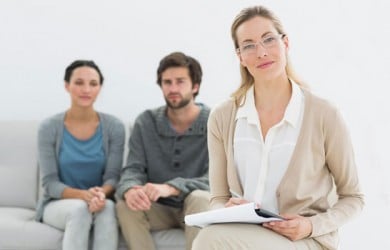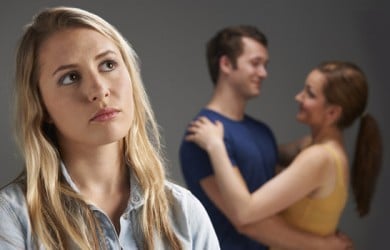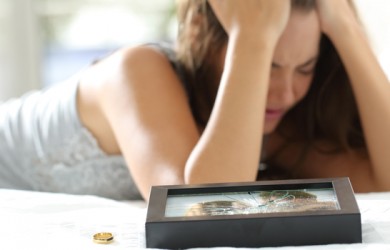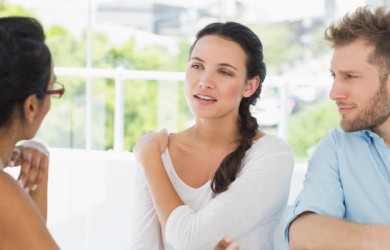 You May Also Like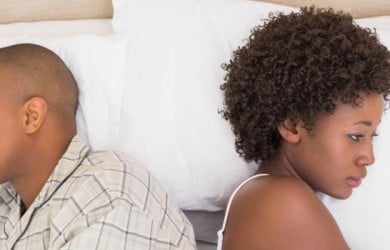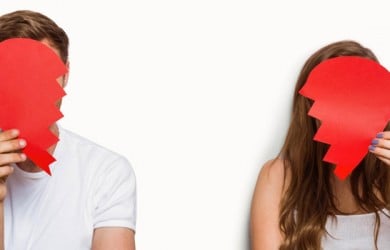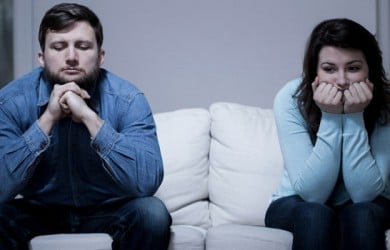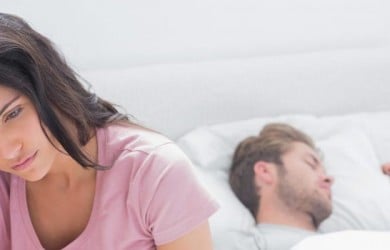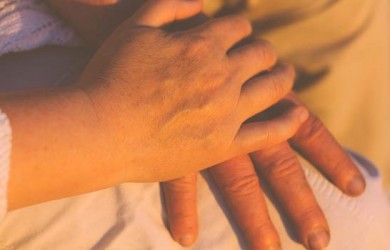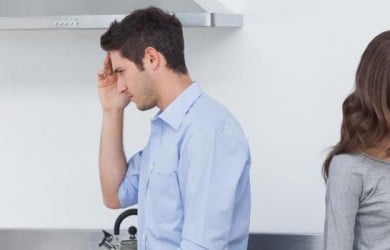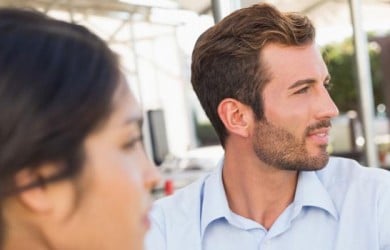 Popular Topics On Marriage Help