How Do You Start Forgiving a Cheating Wife?
Have you heard about the quote, "Don't let your emotions get the best of you"? While we might agree to this, there are of course some exemptions. You can't just tell this to someone who just found out that he has a cheating wife, right?
No matter how calm you are and how reasonable you are with your struggles, finding out that you have a cheating wife is definitely something no one is prepared for.
How do you deal with this problem? More importantly, how do you start forgiving a cheating wife?
Related Reading: Psychological Facts About Cheating Woman
How to forgive a cheating wife – is it possible?
No one can really tell how to prepare a man in dealing with a cheating wife.
In fact, no one is ever ready to deal with a spouse who lied and cheated not just with you but your marriage and family. A betrayal of love, trust, and most of all, respect.
The rage that a man would feel, along with the hurt and realization that slowly haunts him after discovering the affair isn't something that can be easily explained.
Anyone who has been in this situation knows that the shock and anger comes first then the questions – one of which is "How to deal with a cheating wife?"
Every man would have a different reaction to this event.
Some may not be able to take it and may opt to doing something they will regret. Some may just quietly leave and file for divorce, then come those men who analyze what happened and give that very valuable second chance to their spouse, but how?
Is it really possible to forgive a cheating wife? How does one man who has been hurt, learn how to forgive infidelity?
Related Reading: Physical Signs Your Wife Is Cheating
4 Reasons to forgive – Looking past the sin
Realizing that you are married to a cheater wife is never easy.
Let's face it, we will always see her as the cheating wife who was never contented. While some men might say that forgiving is always an option, the question remains – how long does it take to forgive a cheating spouse and does she deserve a second chance?
Here are just some of the reasons why you should try to forgive and look past the sin.
1. She confessed
Did you catch her or did she come clean about the affair?
Forgiving a cheater is not easy but seeing that she was brave enough to come clean accounts for something, right? Along with the confession, it's also good to know why this happened? Was she falling out of love? Was she looking for something that you weren't able to give her?
These may not be valid excuses and reasons for you to start forgiving a cheating wife but it's a start. It takes a lot of courage to admit a sin.
2. She was aware of the damage and wants to fix the marriage
Admitting to her mistakes is a start.
However, a cheating wife who deserves a second chance should also be aware of the damage that she has done especially with the kids. Why is she saying sorry? In her own words, why should you forgive a cheater?
Why is she trying to fix the marriage? If you see that she clearly shows real feelings of remorse and is aware of the big responsibility of fixing everything, then maybe, she does deserve a second chance.
Related Reading: Tips for Saving Your Marriage After Infidelity
3. She deserves it
Overall, before you decide to give your cheating wife a second chance, you have to think this over first. Does she deserve it?
Look past the sin and focus on her being your wife for how many years. Was she a good spouse and a good mother? Is this the only big mistake she has done?
We have to understand that all of us can make mistakes – some are just too big.
4. We want to make it work
Forgiving after cheating is definitely not easy.
Before you give a second chance, you have to be sure of yourself too. Do you also want to make it work? Or are you just giving another chance because the people around you suggest that you do or maybe you are just concerned for the children's welfare?
You have to want to make this work because if you don't – you are just putting yourself and your wife in a cage of unhappiness. Better part ways than do this. Before you decide to want to know how to forgive a cheater – better listen to what your heart and mind has to tell you.
Related Reading: How to Catch a Cheating Wife
Trying to trust again – what to expect
Sometimes, second chances work out better than the first because you already learned from your mistakes.
This is perfectly true for those couples who have decided to try it again and have succeeded. To give their marriage, their love and their family a second chance.
It's not easy and there will be times where the "mistake" comes back to haunt you. You may feel angry or sad if you remember but what matters is that you try your best to make it work.
What to do with a cheating wife after giving her a second chance?
The first thing that you need to do is to stop bringing back the sin. We won't be able to move on if we do.
Seek therapy. We know some couples who don't need it but it depends on the situation. There will be cases where marriage therapy sessions are needed.
Be open to each other. For the first couple of months and years, it will be tough. You have to learn to communicate if you want to make this work again.
Start over. If you give her another chance, make sure that you are willing to start over again. You should be confident with your decision and not burst into anger if you feel any jealousy.
Lastly, it's not just her that needs to work hard for your relationship. Hand in hand you have to be together in making your marriage work. Never make her feel that you will now own her just because of the sin she has committed.
Giving a cheating wife a second chance is not the first thing that you might consider when you discover infidelity but guess what?
Related Reading: Will My Wife Cheat Again Quiz
It takes a bigger man to allow forgiveness to reign over hate and it gives you and your spouse a second chance to try again.
Share this article on
Want to have a happier, healthier marriage?
If you feel disconnected or frustrated about the state of your marriage but want to avoid separation and/or divorce, the marriage.com course meant for married couples is an excellent resource to help you overcome the most challenging aspects of being married.
More On This Topic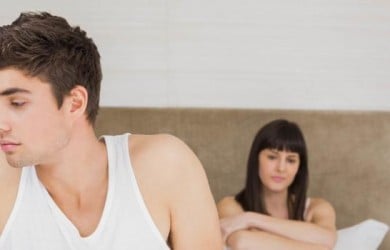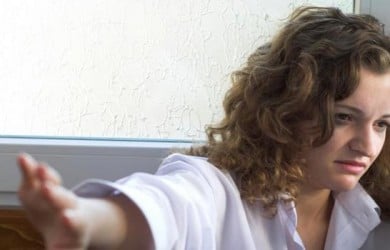 Recent Articles
You May Also Like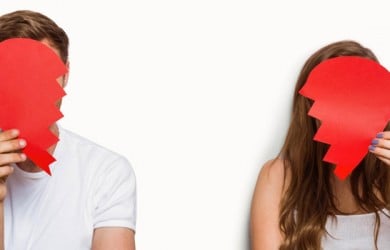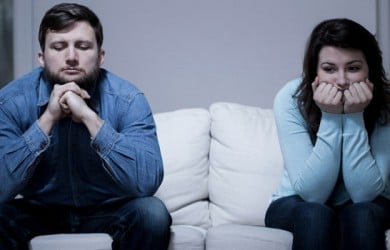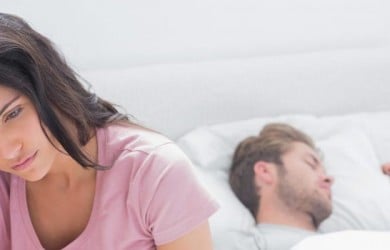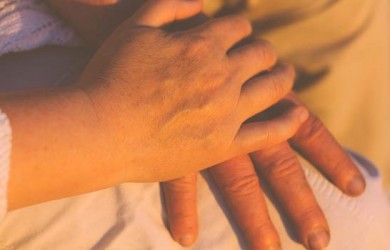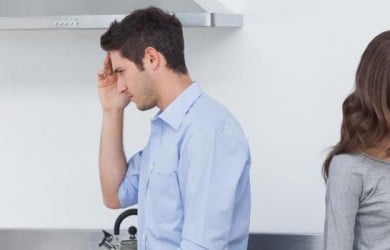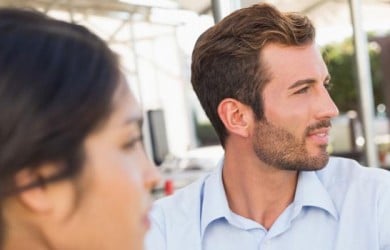 Popular Topics On Marriage Help