How To Cope With Your Wife's Infidelity
The truth hurts. And, if it is about your wife's infidelity, it ought to sting much more.
Although the facts about your wife's infidelity are painful to hear, they are essential for you to move past the betrayal. Denial will only deepen the emotional scars over the length of your life.
So, the first step is to accept spousal infidelity and then begin coping with infidelity as soon as possible.
When presented with the facts of infidelity, through your wife's admission or otherwise, you're going to be left with two choices: to stay or to go.
Whichever path you choose, you'll need to bring along some essential coping strategies with you so that the path you've decided to walk on will be as smooth as possible.
There is no easy way out. Each direction is littered with obstacles, but how you choose to take on these obstacles will make all the difference.
Related Reading: Is My Wife Cheating on Me Quiz

Read along for some essential tips to cope with infidelity, and regain the normalcy in your life.
Choice 1: Stay
If this is the path you choose, understand it will come with more obstacles in the beginning than the other. You're going to have to forgive your cheating wife in the process of dealing with infidelity in marriage.
You're going to have to learn all about the affair in question. You'll need to put your pride aside and focus on the end goal of a restored marriage.
Dealing with a cheating spouse will undoubtedly be hard. But if the hard work is done with a noble intention, dealing with a cheating wife will become easier. Also, you'll find that your relationship is getting better with time.
Get the ugly truth on the table
How to deal with a cheating wife? Or, how to confront a cheater?
Before we address the question, let's modify it a bit. Let us reframe the question 'how to cope with a cheating wife' as ' how to deal with an affair' or 'how to deal with your wife who has happened to cheat for some reason.'
After all, your wife isn't a perpetual cheater. You need to understand her part of the story before you decide to label her with hurtful adjectives.
As said earlier, the truth hurts. Remember that; it's going to get worse before it gets better.
In order for your relationship to survive the affair that your wife participated in, you're going to need to know all the details.
When's the last time she had contact with the person?

Did they sleep together, or was it strictly emotional?

Did she love the person?
You're not going to want to hear the answers to these questions, but it will be necessary for you to get an idea of not only what happened but also 'why it happened.'
By digging into that open emotional wound, you may experience pain, but you may also get some insight into why it happened in the first place.
Once the truth about your wife's infidelity is revealed, you can begin to build things back up from the wreckage. It's better to start fresh from rubble than to try and build on top of a faulty and incomplete foundation.
Ask your wife what you need to hear. Now is not the time to sidestep the truth, because although it will hurt, it will be a necessary low point for you to build up from mutually.
Related Reading: Things to Ask for from Your Cheating Partner
Put your pride aside
If you're choosing to stay, it shouldn't be because you want to hold your wife's infidelity over her head until the end of time. It shouldn't be a power play.
You should want to stay with your wife because you love her and want to spend your life with her.
Your pride is probably going to be a detriment to pursuing the mending of your marriage from time to time. So, just keep this in mind- you're allowed to be mad at her while dealing with an affair, but you're not allowed to stay mad forever if you want to make it work.
Forgiveness
Without forgiveness, your marriage will never survive your wife's infidelity. So, how to deal with infidelity?
For coping with cheating, she has to forgive herself. But first, you have to forgive your cheating wife. Genuinely!
No good will come from the bitterness that will arise if forgiveness isn't an authentic pursuit as you repair your marriage. If you can't see yourself forgiving her for what she's done, then this path isn't for you. You're going to be mad. You're going to be hurt.
But staying mad and staying hurt isn't going to be healthy for either of you. Work towards forgiveness, and you'll find that your relationship will grow stronger than it was before the affair.
Related Reading: Physical Signs Your Wife Is Cheating

Choice 2: Leave
If what your wife has done is too hurtful and deceitful for you to bear, then not many would blame you for stepping away from your marriage.
Yes, a marriage is a promise to love each other unconditionally for the rest of your lives, but living with infidelity with no fault of yours could be a bit too much to ask for.
You are certainly allowed to leave the marriage while coping with an affair. This path comes with its own share of obstacles.
But, if you have decided to tread on this path, with proper tools in place, you will be able to cope with your wife's infidelity and mend over time.
Take your share of the blame
This is not a suggestion for having an open shaming session on yourself as a response to your wife's infidelity. Rather, it is for you to try to objectively look at your former marriage and see what part you may have played in its demise.
Yes, she cheated on you, but oftentimes there's something you could have done to stop your wife's infidelity.
Maybe you stopped talking to her. Maybe you stopped showing affection. Perhaps you didn't appreciate her enough.
This isn't an exercise that is looking to let her off the hook. It is one to learn from. Eventually, you're going to want to start dating again. Sooner or later, you're going to want to feel close to another woman.
If you haven't realized and learned from your missteps in your marriage, you'll likely repeat those mistakes in your future relationships. Do some personal research and figure out what you could have done better so that you can be better in the future.
Watch the video given below to understand and avoid common relationship mistakes.
Surround yourself with friends and family
You're going to need a strong support system and people to talk to after making the decision to leave your wife. Having some shoulders to lean on and ears to speak to will provide a great benefit as you attempt to heal from the hurt that your wife caused.
Don't shut yourself into your home and refuse to reach out. There are plenty of people that will be willing to help; all you have to do is give them the opportunity.
If you don't feel like talking to a friend or family member, then seek the help of a therapist or counselor. These trained professionals will not judge how you feel; they will simply help you understand why you feel that way.
Having someone to talk to and vent to is essential with such emotional trauma as your wife's infidelity. Don't take it for granted.
No matter what you choose, to stay or go, know that the truth about your wife's infidelity is bound to hurt, but it will help you heal. Address the affair and the problems within it head-on so that you can begin to mend both yourself and possibly your marriage.
Practice these coping skills and tactics to come out on the other side of infidelity with greater insight on how to avoid it in the future.
Share this article on
Want to have a happier, healthier marriage?
If you feel disconnected or frustrated about the state of your marriage but want to avoid separation and/or divorce, the marriage.com course meant for married couples is an excellent resource to help you overcome the most challenging aspects of being married.
You May Also Like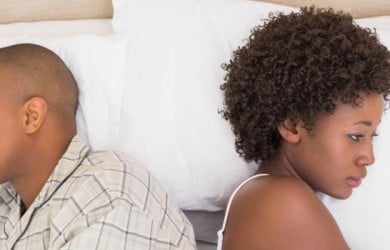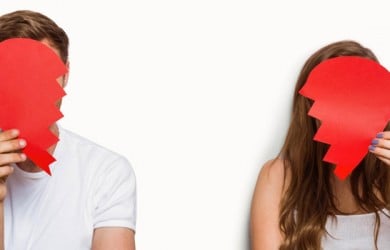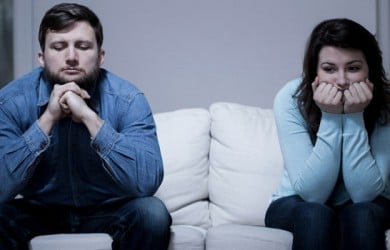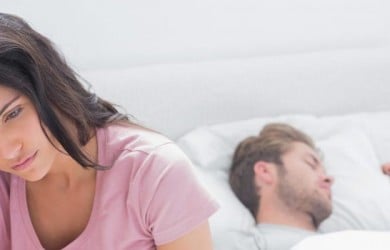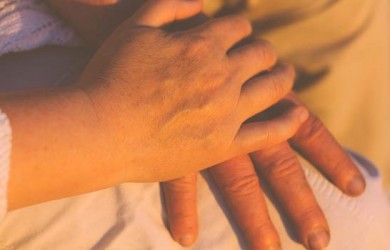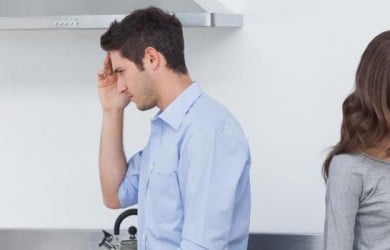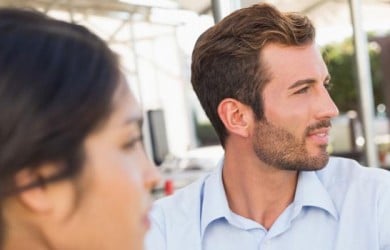 Popular Topics On Marriage Help