How to Forgive the Husband for an Affair- 10 Tips
It usually starts as an instinct. When two people know each other's habits, behaviors, and personality, radar soars when these shift in any way from the norm. It makes it challenging to figure out how to forgive the husband for an affair.
Doubting that your spouse is cheating can be devastating, but worse than that is figuring out what to do if your fears are validated. Can you figure out how to forgive the husband for an affair?
Keep in mind; some men will contemplate an affair but not act on the behavior. While it can be construed as innocent, it's still a problem that needs counseling to work through the underlying reasons. A partner will consider it almost as much of a betrayal and find forgiving husband difficult.
Telltale signs of a cheating husband
When you're feeling particularly suspicious, you'll generally note numerous telltale signs husband is having an affair. Typically, behaviors change, wherein if a partner was once affectionate and attentive, he might be distant and more secretive than usual.
Check out some signs of cheating here that will help you spot betrayal and eliminate any confusion that might be holding you back.
But ultimately, if you notice your mate behaving entirely out of character, remember it's time to intervene with a direct question.
How does a husband act when he is cheating
Generally, a partner notices that their husband is having an affair because standard behavior patterns, typical character traits, and overall habits gradually change.
Unfortunately, it can be tricky to know who your mate is contacting or how often in a digital world. Still, you might notice him hiding the mobile or closing the laptop when you come into the room or perhaps leaving the room to take a call with the explanation that it's work.
Similarly, your husband may blame work for the need to leave home earlier in the morning or stay late much more often, perhaps indicating there's been a change-up at the office. Unfortunately, now whenever there's a work event, he finds a reason why you can no longer accompany him.
You notice your spouse is also taking better care of his appearance with more frequent trips to get his haircut, new clothes. The problem is he becomes agitated when you question these changes and seems irritable when he's home, a change from his usual upbeat, humorous spirit.
Also Try: Infidelity Quiz: Is Your Partner Cheating?
Why do men cheat?
Many reasons can contribute to a person feeling the need to cheat, but often it relates to self-esteem. If a man has low confidence, the idea that women find him desirable and attractive gives his ego the boost he's looking for.
Someone who already feels good about themselves doesn't want to settle with merely one person but instead feels they "deserve" to play outside the confines of their partnership.
It can also be the simple fact that the marriage or the relationship is struggling and the husband is looking for stability.
How do I deal with my husband's infidelity?
Infidelity is among the toughest challenges a mate faces in a marriage or partnership, but it doesn't have to result in a breakup depending on the couple. When approaching the topic, it's wise to wait until you feel you can do so calmly to have a rational conversation.
Working through the "aftermath" will take substantial time. Eventually, your path to the next stage of your life will become clear. Part of that process will need to be forgiving husband after affair more as part of your healing process than anything.
While everyone typically wants to know all the details, much of that will not serve a purpose. There's never a straightforward answer for the why. Sometimes there's a root unresolved marital issue; other times, it's completely unrelated, instead of being solely a problem with the husband's ego.
Coping can be challenging with your instinct to lash out and share the news with everyone close to you. Instead, the most important thing is to speak with an impartial third party that can offer constructive advice to help you work through the emotional distress.
Plus, make a conscious effort to continue overall self-care, including healthy eating and fitness, to promote healing and well-being. That includes allowing yourself to feel the emotions you're going through.
It's natural to grieve the loss of the relationship you had because moving forward, it won't be the same even if you decide "I'm going to forgive my husband for his affair" and work through these varied emotions.
Also Try: Signs of a Cheating Husband Quiz
10 tips on how to forgive the husband for an affair
When trying to figure out how to forgive the husband for an affair, the first thing to realize is that taking the step is hugely courageous for any partner even to consider.
Relationships, especially marriages, require a lot of hard work. There are missteps, mistakes, hardships, and it's easy to say "I quit" and walk away when things become difficult.
Forgiveness after an affair or essentially a betrayal sounds like something you would never be able to do. But if you consider your partner the time you've been together, you might find yourself able to forgive "my" husband, looking for ways to work through the issues that led to the affair.
Let's check out a few tips to help with forgiving a cheating husband:
1. You are not the only one
Research shows that cheating and lying are becoming quite common with men and women. If you're someone who finds forgiving an affair impossible, it seems it might take some time and effort to locate the perfect relationship, given the fact it's happening to this degree.
More people are also figuring out how to forgive the husband for an affair – perhaps it's not the husband – and move forward with their partnership. It makes sense, given the statistics, to learn to start forgiving affairs.
Also Try: Who Loves Who More Quiz
2. Forgiveness can be earned
Unfortunately, many people censor their opinions on the topic, but people who cheat on their spouses or mates are not all bad people. There are numerous reasons that affairs happen, and often the intention is not to hurt someone.
There's typically a lot of confusion tied up in infidelity that partners can try to work out if a mate can discern how to forgive the husband for an affair.
3. Forgiveness is not a weakness
Unfortunately, in that same vein, many people view forgiving an affair as a sign of weakness or desperation by holding on to a relationship or marriage with someone who steps out with other people.
Close friends and family can be harsh, finding cheating to be a sign of lack of respect or care for the spouse. A family can pressure the cheater's spouse into letting go after an affair even if the spouse is not entirely in favor of that reaction.
It takes strength and courage to face the problem head-on and try to find a way to fix it. You don't know that betrayal won't happen again, but you want to give forgiveness in marriage at least a shot and see if you can come out stronger for it.
Also Try: Dating Strengths and Weaknesses Quiz
4. Have the conversation
There are times when you need to question, "should I forgive my husband for cheating?" He could be telling you what you want to hear to avoid further pain. You have to ask the tough questions requiring brutal honesty and be prepared for what you hear.
That doesn't mean you can't fix things necessarily, but there could be more work than you imagined, particularly if there's a lack of satisfaction in the marriage. If you don't believe you can give a mate what he needs, it's time to move on.
5. Full accountability is the path to rebuilding
When learning how to forgive the husband for an affair and rebuilding trust, he first needs to be accountable for his behavior. There can be no more hiding technology, leaving without letting you know where he's been; instead, he should become entirely transparent.
The idea is to make you feel safe and secure. That can take a substantial amount of time, with the wound being reopened at the slightest indiscretion.
Research clearly shows that taking the blame for mistakes made is a clear marker of close relationships, enhancing trust and openness.
Also Try: Should I Get A Divorce From My Husband Quiz
6. No endless reminders
Once you develop a thought process on how to forgive after an affair, there should be no further conversation about the incident. Throwing it up in a mate's face, constantly punishing him for the wrong he did can negatively psychologically affect your mate.
The idea is to allow him to rebuild trust, but if you feel you are incapable of trusting or that forgiveness is out of your reach, breaking up is best for both of you.
7. Combat negative thoughts
If you're asking yourself, "can I forgive my husband for having an affair" but find that you're constantly thinking of him with the other person, it might make it challenging.
That's especially true if you're imagining their time together spent being hostile against you. That can be destructive to you and the partnership, disallowing the ability to forgive. While you can ask for details, a man won't hurt you further, but it's not likely they used their time together discussing another mate.
You have to find a way to get out of your head, whether you take up a new interest or hobby or spend more time with your support system, perhaps reach out to a counselor.
Also Try: Am I Suffering From Sexual Repression Quiz
8. Consider the reasons for the infidelity
When you consider how to forgive after an affair, think about the possible reasons for the infidelity. Typically men don't cheat because they find the other person more appealing than their partner.
Suggestions indicate that often men become irresponsible after indulging in alcohol or when they feel underappreciated at home. There is also a correlation when dissatisfaction is in a relationship or with their life in general.
Most times, husbands love their mate and don't want to end the marriage. The reasons generally aren't personal to their partner. The solution isn't always a quick one either, but forgiving and fixing the relationship is possible.
Take a look at this video meant to make you rethink infidelity or at least look at it in a different light:
9. Attempt a fresh start
Discovering how to forgive husband gives you the opportunity for a fresh start to the partnership or marriage. The relationship can't go back to the way it was, mainly because you won't see him in that light again.
That means you also have an opportunity to make some changes. They can be as drastic as you want or subtle but at this point, transforming the union is a good idea.
Also Try: Self-love Language Quiz
10. Try couples counseling
Reaching out to a couple's counselor and obtaining individual counseling is wise since reaching a point of forgiveness over the devastation of betrayal can be a significant undertaking.
That's especially true with those closest to you showing you strong opinions more so than being supportive voices of reason. Impartial, nonjudgmental feedback can lead you on the path to finding forgiveness.
Former Marriage Counsellor J.W. Louise, in her book 'How to Forgive and Recover From Infidelity,' reflects on her experience with couples struggling due to infidelity. She mentions that couples can repair the wounds of betrayal as long as couples address their issues and are willing to work on their relationship.
Final thoughts
When you're the victim of a cheating husband, it's essential to look at the situation on a broader spectrum to see what could be the underlying reasons behind the behavior. Infidelity is not always as cut and dry as a victim and the accused.
There's a whole gray area. It isn't excusing how husbands, and in all fairness wives (any mate), choose to handle their complex problems; outside of mere communication, there is, in fact, a problem.
Instead, they make the problem bigger and anticipate forgiveness – sometimes a tall order, but worth the effort and hard work.
It's essential rather than reaching out to close friends and family members who will offer opinions and judgments when an affair happens to speak with a third-party professional. You'll receive constructive feedback that you can use to put the partnership back together.
Share this article on
Want to have a happier, healthier marriage?
If you feel disconnected or frustrated about the state of your marriage but want to avoid separation and/or divorce, the marriage.com course meant for married couples is an excellent resource to help you overcome the most challenging aspects of being married.
Learn More On This Topic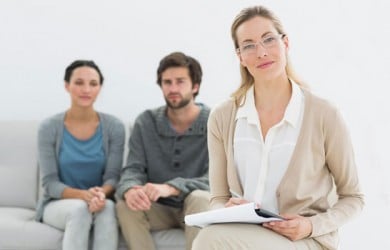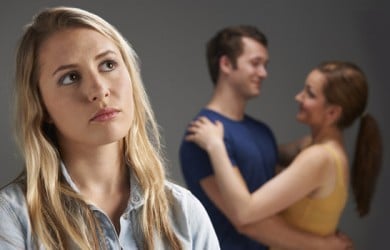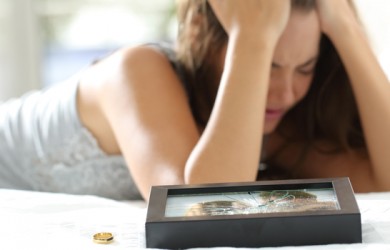 You May Also Like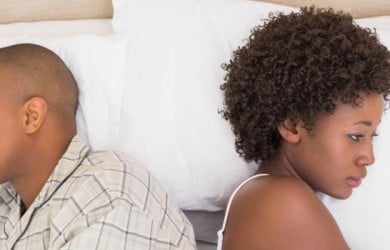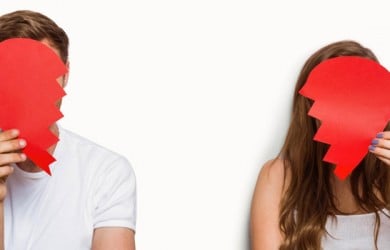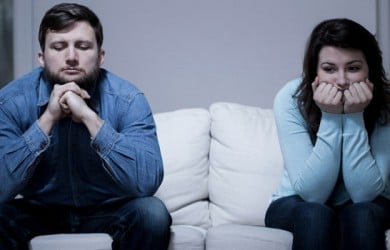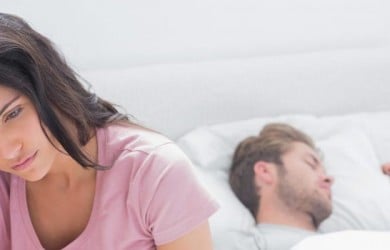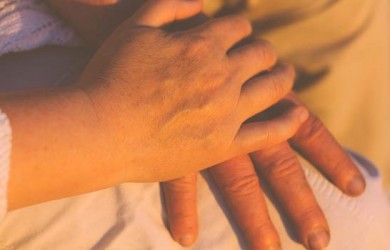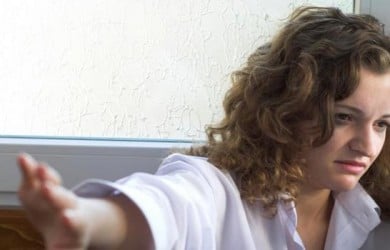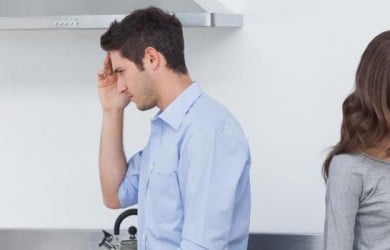 Popular Topics On Marriage Help