Does Marriage Counseling Work: Types & Facts
Does marriage counseling work? Is it worth it? What to expect from marriage counseling? When to seek marriage counseling? What are the benefits of marriage counseling? If you are wondering about any of these questions and what marriage counseling is all about, you are not alone.
While the answer may not be black and white, we can tell you how it works and why it has helped many couples. To further help you understand how couples therapy works or how does marriage counseling work, let's first establish what constitutes marriage counseling.
What is marriage counseling?
Marriage counseling, which is also often called couples therapy, is a specialty within psychotherapy. Through couples therapy, marriage and family therapists help couples understand conflicts and issues in marriage so that they can improve their relationships.
During counseling, you and your spouse would learn to resolve your conflicts, communicate better, understand your differences, negotiate your expectations, and improve your relationship.
Though both spouses usually work with the therapist, some may have to go individually (if your partner does not want to attend). That is okay, and therapists are trained to be able to help the relationship even though both partners are not present.
The marriage counselors or the marriage therapist's recommendations for resolving the issues in marriage depend on the specific situation because no two couples or relationships are alike, even though there are common issues that a lot of couples face.
Marriage counseling is often not a lengthy process. However, the length and frequency of treatment would be contingent upon the status of your relationship.
How effective is marriage or couples therapy?
It may seem silly or embarrassing to ask for outside help in dealing with issues in your marriage.
You may even question, "Does marriage counseling work? Is marriage counseling effective?
Not everyone is comfortable discussing their private affairs with a stranger, and some even worry that couples counseling means that they've failed in their marriage. This is not at all the case.
A trained professional can offer objective insight into your relationship issues and see things that a couple may be having trouble seeing on their own.
Many times a couple will keep having the same arguments over and over without knowing how to get to the root of what's causing the argument in the first place.
The following are a few reasons to consider marriage counseling, although this is not an exhaustive list:
You keep having the same argument over again

Your spouse has cheated on you

You've had an affair or are considering having one

Addiction is causing stress in your marriage

Conflict over having/raising children

You are facing financial problems

You are having intimacy issues
Check out this video of certified relationship expert Mary Kay Cocharo talking about tackling a relationship problem:
Does marriage counseling work?
For the most part, yes, marriage counseling does work. If both of you want the marriage and love each other, then marriage counseling can be successful. A willingness to work at your marriage and open up to a professional is a big part of successful counseling.
The great thing about marital counseling is that it can help you whether you're dealing with a major hurdle or mundane issues.
It also doesn't have to be a last resort or something you turn to only when one of you is ready to call it quits; it can help a newly married couple that's just looking for tools for a good marriage or a couple that's been together a while and wants to stay that way.
Marriage counseling works because it offers couples:
An opportunity to discuss your issues free of judgment

Tools for resolving conflict

Insight into both sides of the problem

Skills for better communication

, such as learning to express feelings more effectively

Tools to strengthen your bond

Help to rebuild trust
The treatment used by marriage therapists and counselors for marriage is often evidence-based, meaning that it has been tested and proven to be beneficial. So does this mean that you'll have a perfect marriage after counseling?
No, since there is no such thing as a perfect marriage, no matter how compatible two people may be.
Marriage counseling doesn't guarantee that you will learn to trust your spouse again after infidelity or that you'll be able to compromise on a major issue in the relationship.
What it will do is give you the best opportunity possible for the best resolution, which for some couples, unfortunately, maybe parting ways. The silver lining for these couples is knowing that they did all they could so they could move on to a happier and healthier place.
For others, it can mean a stronger and more loving relationship, knowing how to argue in a healthier and more productive way, and having the tools to manage recurring issues.
Do you need marriage counseling?
A big question this may seem, but in reality, it really is a dependent question.
There are so many variables to consider if we were to try to come up with a general answer to whether you need marriage counseling or not. Even if we say 'Yes, you need one', there will still be people who say you don't need it.
This is because marriage, separation, divorce, and marriage counseling are all unique to each couple and entirely dependent on many factors. So, it is solely the couple's decision based on their ongoing troubles whether they need marriage counseling or not.
Check out this video for signs you need marriage counseling:
Can counseling really save a marriage?
People rarely consider complications in marriage. The problem is people don't often consider these complications in marriage.
They might desperately want to save their marriage that they are blindsided by only focusing on their desired outcome. And that's all ok.
But if there is no love there or willingness to try on either spouse's part, then there is not much a counselor can do other than help you both to move on with as few emotional scars as possible.
Nobody can force love.
So, before you consider asking the question, 'Can counseling really save a marriage?', make sure you realize that it does.
But, it will work to set you free from your problem, which is that you and your spouse feel as though your marriage is not working.
Marriage counseling will help you become free from these problems.
How to know if marriage counseling might help?
Let's be honest here. It will always be the intention of any counselor in any situation to find the root of the problem and help you because that's how you fix things.
Through marriage counseling, the counselor will have helped both spouses to examine the reasons why they are out thoroughly. This is done so that mistakes and false assumptions are not made by the spouse who has checked out.
The marriage counselor will also check to see if there is any way to save the marriage too.
If there isn't, then the marriage counselor will do the next best thing – help both spouses prepare for divorce so that it might be less emotionally traumatic for both parties.
Which in this situation is the perfect outcome, right?
What to expect during marriage or couples counseling?
An experienced marriage counselor will have seen and heard it all and will have developed their knowledge and skills through working with many couples.
This means that you should expect them to have a lot of insight and resources available to them to adapt to your situation.
It could be possible that you don't feel comfortable with the marriage counselor. If you don't like your marriage counselor, and you've checked in with yourself to make sure it's not because you are being defensive or in fear of getting 'caught out,' then you should change to one you feel more comfortable with.
Otherwise, none of you will really open up.
You might feel your ego being hurt, But don't change just because you don't like what you heard.
Related Reading: 

Managing Expectations in Your Marriage
How long does marital counseling take & how much does it cost?
Usually, counseling sessions are dependent on the severity of the problem and also depend on the number of sessions the counselor suggests. However, it is not appropriate to ask a counselor regarding the fixed tenure of the therapy because they are there to solve your problems that are emotional in nature.
When it comes to the duration of the session, each session can last from 60 minutes to 90 minutes or more. Also, when it comes to the cost, the average cost can vary between $75/ hour to $250/ hour.
Related Reading: 

Things You Can Expect from Marriage Counseling Sessions
What types of therapy may be used during marriage/couples' counseling?
There are many types of couples' therapy which are mentioned as below:
This type of therapy aims at providing solutions to specific relationship problems. It targets the main problem in the relationship rather than looking at the relationship or marriage as a whole
Imago relationship therapy
This is the type of therapy that looks into the past, that is, the childhood of the person for certain traumas and childhood wounds that remain unresolved. It aims at solving those problems that are causing a rift between the partners in the current time.
Cognitive-behavioral therapy
Cognitive-behavioral therapy (CBT) helps resolve depression, anxiety, and certain disorders that influence a person's behavior and, thereby, the relationship.
This is a short-term counseling program and is mainly for couples where one partner wants to end the relationship, and the other partner still sees the hope and wants to continue. Through this type of counseling, the couple gains some clarity in their relationship.
How does online marriage counseling work?
When you think, "How does marriage counseling help?" know that ideally, counseling works by helping you find your way back to each other, if necessary, sets you both free.
Many marriages start to fall apart due to other complications such as illness, drifting apart, depression, or forgetting to be in a relationship together.
If both spouses are on the same page and are still very much committed to the marriage, and making it work, then you've got every chance that marriage counseling will work for you in the way you might hope it will.
We want people or services to swoop in and save us, often not realizing that they might help us by setting us free even if that's not what we consciously want. But the good thing is that a marriage counselor will have presented you with the best opportunities to explore all of these factors.
Online counseling is the same as traditional counseling. The only difference is that the counselor and the couples sit for a live video session where the counselor reads the body language and tries to identify the issues.
If you are meant to be together, then the marriage counselor will help you navigate your way back to each other. This is a win-win situation on both counts.
Of course, you'll need to make sure that you find a good marriage counselor. The best way to do this is to find somebody online who already has a track record of counseling married couples.
What is the success rate of couples counseling?
The marriage counseling success rate is partially dependent on the degree of commitment from each partner and finding & choosing a compatible marriage counselor.
Counselors of any type often have to bring messages to your awareness that will hurt our hearts or our egos.
We have to have the courage to go through counseling.
But the only way we move forward in life is by looking at the little ways we might be hiding from our deepest fears and then facing them.
There is no better person to do that with than a counselor who has gone through this process with others a thousand times before.
So, in answer to the question, does marriage counseling work, we say 100% it does, for better or for worse at the moment but always for good in the long run. You just have to find the right marriage counselor for you.
Choosing a marriage counselor
Finding the right marriage counselor might appear to be a daunting task. However, following these simple steps can help you:
Search for marriage counselors near you, either through recommendations, searching credible directories, or through the internet.

Make sure to check every counselor's credentials and certificates.

Discuss, schedules,

expectations

, and therapy fees before opting for a particular therapist.

Compare treatment strategies, qualifications, and counseling costs of different therapists.

Finally, trust your instincts! A counselor with whom you feel the most at ease is usually the right choice.
But when to see a marriage counselor? Remember that marriage counseling is not only meant for couples who have a troubled marriage, it is a tool that can help any married couple, be it new or old.
Marriage counseling is no different than going for your regular doctor's appointment because every marriage or relationship needs a check-up every now and then.
Evaluate how healthy your marriage is? Take Quiz
Where to find information about couples therapists near you?
After the advent of COVID, it is easier to connect to the best couples therapist not just around your area but all over the world.
So, when you think, where to find a marriage counselor, understand that digital presence has now become the need of the hour. You can check out a list of therapists, connect to the one that you find best suited and avail customized sessions.
Takeaway
At the end of the day, before you even wonder if counseling is the right choice for you and think, "Does marriage counseling work?, you might want to ask, 'Does my marriage need some marriage counseling?' and then assess why you need it, what your desired outcome for your marriage might be and also whether your spouse is able and willing to get on board to try to make things work out.
Share this article on
Want to have a happier, healthier marriage?
If you feel disconnected or frustrated about the state of your marriage but want to avoid separation and/or divorce, the marriage.com course meant for married couples is an excellent resource to help you overcome the most challenging aspects of being married.
More On This Topic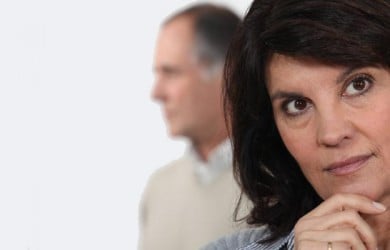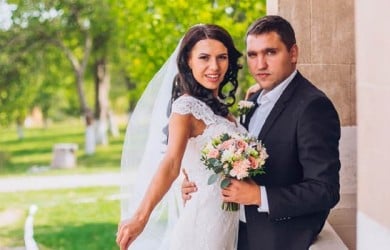 Recent Articles
You May Also Like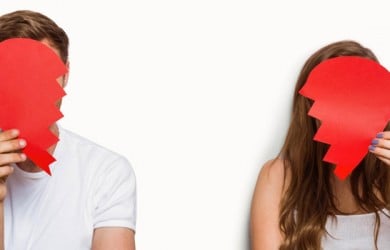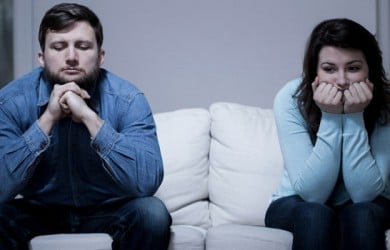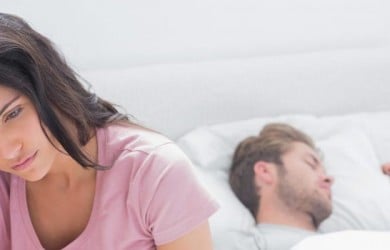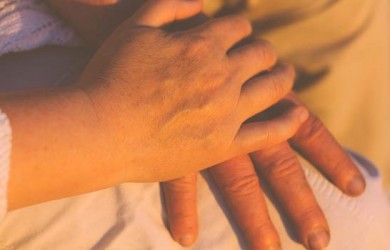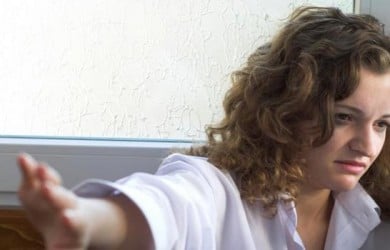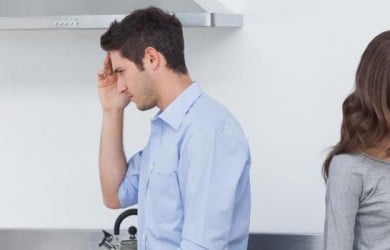 Popular Topics On Marriage Help