Symptoms of Emotional Abuse and Its Effects on Victims
Symptoms Of Emotional Abuse And Its Effects On Victims
Relationships are a wonderful pillar of support required for the proper functioning of human society.
We experience a wide array of emotions in our daily lives. Our relationships comprise of both positive and negative feelings. With care, love, compassion, and joy, there also comes jealousy, loathing, hatred, and abuse.
While there are laws in today's world to strictly prohibit physical abuse, little is acknowledged about emotional abuse, and even fewer cases are reported, leading to low levels of awareness in the general population.
Emotional abuse, also known as psychological abuse, is the most common type of abuse in which a person is humiliated and verbally assaulted by their partner or family member frequently.
This can commonly happen between parents and children, husband and wife, siblings, etc. This usually results in the victim being traumatized mentally, and end up developing a variety of negative behaviors which might lead to life-threating situations.
With time, such victims start showing symptoms of emotional abuse and are likely to have quite a low self-confidence and dignity.
Signs and symptoms of emotional abuse
The most visible symptom of emotional abuse is low self-esteem.
The abuser criticizes the victim by targeting their self-respect, highlighting their weaknesses and sometimes by false accusations, lead them to have low self-confidence and increase in anxiety levels.
This ultimately results in a person's inability to perceive themselves as equal or good in any situation. Victims also go through symptoms of emotional abuse like being frightened and afraid to fight for or stand up for themselves in even normal daily situations.
Another sign of emotional abuse is that victims are socially withdrawn and prefer to isolate themselves by refusing to participate in regular activities such as school, work, or family gatherings.
They are often bad-tempered and refuse any meaningful attempt to reengage in social activities. Victims often burst into emotional states like crying uncontrollably or being extremely angry while dealing with normal situations with their peers and rarely have self-control over themselves.
One of the most easily recognized symptoms of emotional abuse is that the abused victim often becomes the abuser in situations in order to vent their frustrations on others.
This is the case where victims tend to physically abuse helpless beings, such as pets or other individuals. It is a very dangerous situation where often someone unrelated to the matter is hurt and suffers.
Physical symptoms of emotional abuse
The victims of emotional abuse are often diagnosed with health-related disorders, which can severely affect their physical wellbeing. These include recurring headaches, increase in blood pressure, lack of interest in eating, increase in obesity level, and in severe cases, miscarriage for a pregnant woman.
Depression is the most common physical symptom of emotional abuse where the victim is unable to cope up with their situation and becomes emotionally unstable, leading to a silent but visibly shaken state.
PTSD-post traumatic stress disorder is a rare but major symptom of emotional abuse. This usually results in the victim showing violent behavior and irritability. They have problems in concentration and cannot focus well on anything.
Their inability to connect and continue social life leads to many different problems such as drug abuse, self-abuse, and harming others.
Symptoms of emotional abuse in marriage
Women are the biggest victim of emotional abuse in marriages all around the world.
Men often use their dominating position in social cultures to control their partners. The most common symptom of emotional abuse in marriage is the threat to divorce.
Women are mostly subjected to harsh and hurtful words and threats disguised as jokes. They are emotionally abused to the extent that they start losing their self-respect and blame themselves for their situation. They continue to apologize even if they know they are right. This leads them to lose their dignity and self-respect even more.
Another example of symptoms of emotional abuse in marriage is that the victim is restricted to do anything or go anywhere by their own will and has to give an account of their day's activities to his or her partner.
The constant controlling of a person's routine is considered as a form of emotional abuse and harassment.
Married partners are often subjected to emotional abuse by being forced into financial controlling where they are held accountable and criticized for spending on necessities.
Abusive partners spend little to no money on the victims and shame the victims for trying to spend even their own earning on themselves.
Can emotional abusers be helped?
Sometimes, changes in the behavior of the abuser result in the victim being panicked.
For example, one instance the person is all loving, and the other moment, they are totally different. The victim then starts accusing his or herself of this change in the behavior of the abuser. He or she then tries to please the partner to get them back in a good mood.
Emotional abuse leaves an adverse effect on its victims.
If not worked on, it eventually takes a toll on both the abuser and the victim. Every person has a different situation hence there is always a different solution for the specific condition.
However, the most practical of all solutions is to talk out the issues and discuss with a counselor or a trusted member of the family.
Share this article on
Want to have a happier, healthier marriage?
If you feel disconnected or frustrated about the state of your marriage but want to avoid separation and/or divorce, the marriage.com course meant for married couples is an excellent resource to help you overcome the most challenging aspects of being married.
More On This Topic
You May Also Like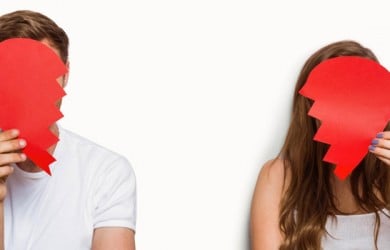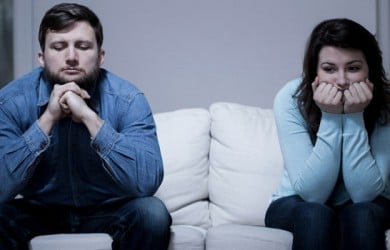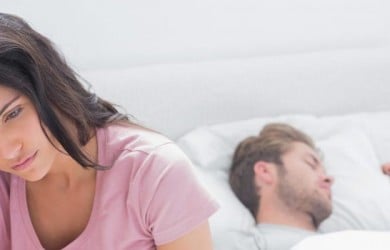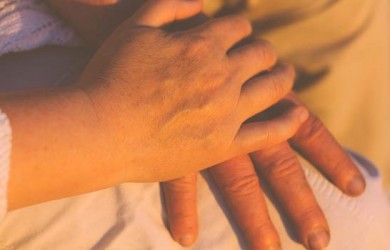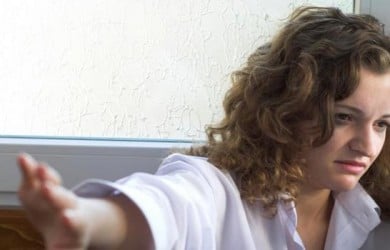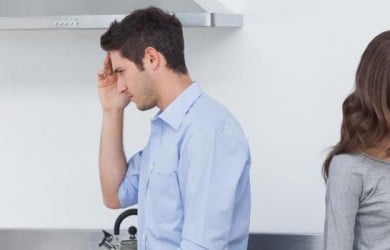 Popular Topics On Marriage Help