Intimate Abuse Patterns: Causes, Impact and Prevention
A healthy relationship is often characterized by several features like trust, support, honesty, empathy, intimacy, affection, and effective communication. However, if some of these qualities are overlooked, the relationship can become a breeding ground for wicked and vile acts.
In this article, we look at what intimate abuse patterns mean and how it affects romantic relationships. We will explore the different forms this violence can take, the unnoticed signs, and the great impact it has on the lives of the victims.
What do intimate abuse patterns mean
Are you acquainted with the definition of intimate abuse patterns? Intimate abuse patterns can be defined as domestic violence perpetrated by an individual against their spouse. It is important to mention that IAP can occur in different forms, including sexual, physical, verbal, economic, and emotional abuse.
Physical violence is one of the most obvious forms of IPV, which involves pushing, slapping, and hitting. However, the scope of abuse extends far beyond physical acts. Emotional abuse, like belittling, humiliation, and manipulation, can be equally damaging, reducing the victim's self-esteem and sense of worth.
Sexual coercion and assault are also common, with perpetrators exploiting trust and intimacy for their selfish gain. Furthermore, psychological abuse could entail isolating the victim of intimate abuse patterns from their loved ones, controlling finances, or using threats to create an atmosphere of fear and dependency.
One of the reasons why this problem is difficult to address is because victims find it challenging to come forward due to factors like fear, cultural stigmatization, shame, etc.
When victims are encouraged to share their stories and seek help, it goes a long way in solving the problem. In most cases, the abuser applies emotional manipulation to make the victim feel that they are not suffering from any form of abuse or violence.
In answer to the question of what is intimate partner abuse, recognizing the signs of IAP is necessary for early intervention and support. Common indicators include unexplained injuries, sudden withdrawal from social activities, frequent absence from work or school, and emotional instability.
Learn more about IPVs in this study by Marianna Mazza and other authors. Discover how it can lead to a loop of abuse, depression, and victimization.
What are the types of intimate abuse patterns?
Intimate abuse patterns (IAP) can be seen in various forms, each with its catastrophic impact on victims. The types of intimate abuse patterns include:
Physical violence:

This type involves using force or physical harm against the victim. It includes activities that cause bodily harm. One needs to be mindful of the visible and non-visible signs of intimate abuse patterns under this category.

Emotional or psychological abuse:

Emotional abuse controls the victim's emotions, self-esteem, and behavior through gaslighting, intimidation, manipulation, or humiliation. The abuser may employ methods such as constant criticism, threats, and isolation to exercise power over their spouse.

Sexual violence

: Sexual violence within intimate relationships includes any non-consensual sexual act or coercive behavior, including sexual assault, rape, and compelling the victim into unwanted sexual activities.

Financial abuse:

This form of abuse entails controlling the victim's access to financial resources, preventing them from earning money, and using financial dependence to control them

Digital or cyber abuse

: In this technology age, the abuser uses digital platforms to humiliate, harass, stalk, or threaten their partner. It could include sharing explicit photos without the victim's consent or monitoring their online activities.

Stalking:

Stalking is a pattern of unnecessary attention and constant harassment, either in person or through various means, such as messages, phone calls, social media, or text. The goal is to instill anxiety and fear in the victim.
What causes IAP
Intimate violence or intimate abuse patterns (IAP) is a complex issue influenced by individual, societal, relational, and cultural factors. The causes of intimate abuse patterns are multifaceted and can differ from one case to another. Here are some of the common contributing factors
History of violence:

People bred in abusive households are more likely to perpetrate intimate abuse patterns as adults because these behaviors were normalized in their formative years.

Power and control imbalance:

IAP often stems from an unequal power dynamic within a relationship, where one spouse seeks to control and dominate the other. This can be done through physical, emotional, or economic means.

Substance abuse:

The use and abuse of substances like alcohol or drugs can lower inhibitions and affect judgment, leading to an increased likelihood of abusive or violent behavior.

Financial problems:

Economic hardships and unemployment can strain relationships, potentially causing conflicts and contributing to IPV.

Lack of communication and conflict resolution skills:

Couples who struggle to communicate effectively or healthily resolve conflicts may resort to violence to manage their problems.
Having an effective conflict resolution system in your marriage can save it from a lot of dangerous issues. Watch this video for 14 effective conflict resolution techniques:
Mental health issues:

Individuals with untreated mental health disorders, such as anxiety, depression, or personality disorders, may be at increased risk of engaging in violent behavior.
How can intimate abuse patterns be prevented?
If we know what causes intimate abuse patterns, it gets easier to prepare yourself against it. Lack of support, awareness, and enforcement are prime causes of this occurrence.
Preventing intimate abuse patterns (IPV) requires a multidimensional approach involving a collaborative effort among individuals, communities, organizations, and governments.
Here are some effective ways to prevent intimate abuse patterns examples:
Education and awareness:

Public awareness campaigns should be created to educate people about the signs of intimate partner sexual violence and its consequences and resources for help. Healthy relationship models should be championed based on mutual respect, equality, and communication.

Economic empowerment:

Promote economic empowerment for people, particularly women, to reduce financial dependence on abusive partners.
This research by Lucia E. Klencakova and other authors, titled 'The Impact of Intimate Partner Violence' on Young Women's Educational Well-Being, highlights more on how IAP affects women in various aspects.
Early Intervention:

Risk factors should be addressed early, and prevention programs should be implemented in schools to teach young people about healthy relationships, consent,

conflict resolution

, and empathy.

Support services:

Establish and fund support services for victims of IPV, including shelters, hotlines, counseling, and legal assistance. Ensure these resources are available and culturally sensitive.

Engage men and boys

: Engage men and boys in preventing IAP by promoting positive masculinity, challenging harmful gender stereotypes, and encouraging respectful behavior towards spouses and others.

Legislation and enforcement

: Strengthen laws against IAP to hold perpetrators accountable and protect victims. Partner with law enforcement and the judiciary to ensure fair and timely handling of IAP cases.

Focus on high-risk groups:

Identify and target high-risk groups, such as immigrants, LGBTQ+ individuals, and marginalized communities, with tailored prevention strategies to address their challenges.
Learn more about Preventing Intimate Partner Violence in this insightful book by Renzetti and other authors.
How do intimate abuse patterns affect mental health?
IAP meaning has profound and endless effects on the mental health of victims. The trauma and abuse that people experience in abusive relationships can cause some emotional and psychological consequences, including:
Post-traumatic stress disorder (PTSD):

Victims of IAP may develop PTSD, a condition caused by traumatic events in their lives. They might experience nightmares, intrusive memories, and intense anxiety related to these traumatic events.

Depression:

Prolonged abuse can trigger feelings of hopelessness, sadness, and loss of interest in activities that they once enjoyed.

Anxiety disorders:

Victims may experience excessive worry, panic attacks, and an overpowering sense of fear and apprehension.

Low self-esteem and self-worth:

The constant humiliation, belittling, and manipulation in abusive relationships can damage the victim's self-esteem, leaving them feeling worthless and disrespected.

Guilt and self-blame:

Victims may blame themselves for the abuse, even though the abuser is responsible.

Emotional numbness:

Individuals might shut themselves out emotionally to cope with the trauma.
Commonly asked questions
IAP is a sickening reality within many relationships, but it can be avoided or gotten rid of if we are aware of the right support to seek. Here are some common questions addressing concerns related to IPV.
What differentiates IAP from DV?
IAP (Intimate Abuse Patterns) and DV (Domestic Violence) are often used interchangeably, but IAP refers to abuse in intimate relationships, such as dating or marriage.
DV is a broader term encompassing violence within familial settings, including abuse between family members or cohabitants, thereby answering the question of what are intimate abuse patterns.
What are the common examples of IAP?
Examples of IAP include physical violence (pushing, choking, hitting), emotional abuse (intimidation, manipulation), sexual coercion or assault, financial control, stalking, and reproductive coercion. These actions are used to exert power and control over the partner, causing strain in the relationship.
Help is out there!
IPVs are a multifaceted problem that plagues relationships across various demographics. It is expedient for society to promote an environment of empathy, support, and empowerment for victims while holding abusers accountable for their actions.
By collectively identifying and addressing the root causes and raising awareness, a future free from the cycle of intimate abuse patterns can be created. If you're suffering from IAPs, consider reaching out to a therapist or counselor for help.
Share this article on
Want to have a happier, healthier marriage?
If you feel disconnected or frustrated about the state of your marriage but want to avoid separation and/or divorce, the marriage.com course meant for married couples is an excellent resource to help you overcome the most challenging aspects of being married.
You May Also Like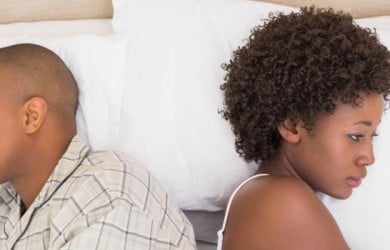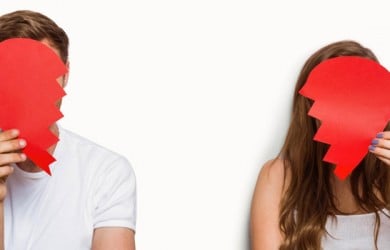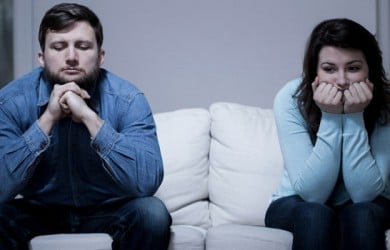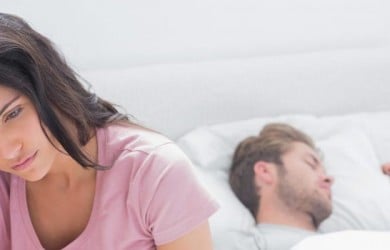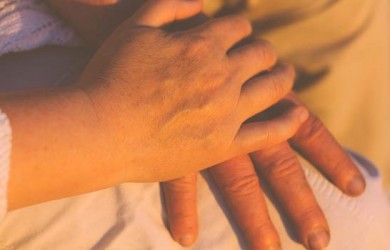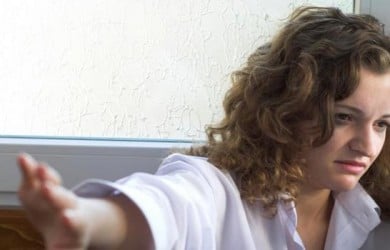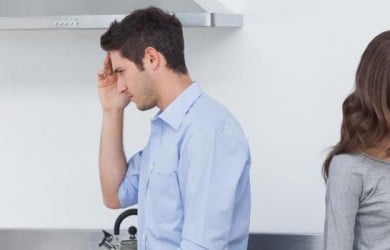 Popular Topics On Marriage Help