Flirting vs. Sexual Harassment: 5 Key Differences & Ways to Deal
In a world where social interactions are often a delicate dance, it's essential to understand the difference between flirting and harassment. We've all been there – a coworker's playful teasing, an acquaintance's compliments, or that friendly chat with a stranger. But when does innocent banter turn into something unacceptable?
Here, we'll walk you through flirting vs. sexual harassment, helping you distinguish between the two and clarifying terms like flirtatious behavior and unwanted attention vs. harassment. Let's dive in and explore the thin boundary that separates innocent charm from harmful behavior.
What is flirting?
If we have to define flirty behavior, flirting is a social behavior characterized by playful and subtle interactions to express romantic or sexual interest in someone, which in this case is sexual flirting.
Flirt examples usually involve non-verbal cues like eye contact, smiling, light touching, body language, and verbal communication that can be charming, teasing, or complimentary.
Flirting is a way for people to test the waters of romantic attraction and build a connection with someone they are interested in, but it can vary significantly in intensity and interpretation depending on multiple factors.
So, since flirting is defined, let's look into what sexual harassment is and how it's different from flirting.
What is sexual harassment?
Sexual harassment is a form of harassment or unwelcome behavior of a sexual nature that can arise in various settings, such as the workplace, educational institutions, social environments, or online.
It involves unwelcome advances, requests for sexual favors, or physical or verbal conduct of a sexual nature that creates a hostile, intimidating, or offensive environment for the victim.
Now, this is where the line blurs, and we need to explore the difference between flirting and harassment. It's crucial to grasp that harassment is all about those actions that make someone uncomfortable, whereas flirting, as discussed earlier, can be a playful, consensual dance of words and gestures.
Let's delve deeper into understanding this stark contrast between unwanted flirting and harassment.
5 key differences between flirting and sexual harassment
Flirting and sexual harassment are two distinct behaviors, and it's crucial to understand the differences between them to ensure respectful and consensual interactions. Here, we'll distinguish between flirting vs. sexual harassment and help you understand these two terms better, answering your question, "Is flirting sexual harassment?":
1. Consent
If you want to understand the key difference between flirting and sexual harassment, it's vital to know answers to questions like "What constitutes flirting?" and "What counts as flirting?"
Flirting thrives on mutual consent and enjoyment from both parties involved. It's a two-way street where both individuals willingly engage in playful banter or compliments. Sexual harassment, on the other hand, occurs when one person's advances or conduct are unwelcome, creating discomfort for the other party.
2. Intensity
Flirting tends to be lighthearted, often marked by harmless teasing, compliments, or witty remarks. Even if this is the case of flirting vs hitting on, flirting is generally harmless. Sexual harassment involves intense, unwanted advances, including explicit language, persistent unwanted attention, or even physical contact without consent.
3. Reciprocity
Both individuals typically reciprocate the behavior in flirting, keeping the exchange balanced and enjoyable. Sexual harassment is marked by a one-sided, imposing behavior where the recipient doesn't willingly participate or encourage the advances.
4. Context
Flirting usually occurs in social or personal settings, with room for mutual enjoyment and rapport-building. Sexual harassment is more likely to occur inappropriately, such as in the workplace, where power dynamics are abused or intrusive invasion of personal space.
5. Impact
When done respectfully, flirting leaves both parties feeling good or neutral. A study reveals that sexual harassment leaves the victim feeling uncomfortable, anxious, or even threatened. It negatively impacts the recipient, a stark difference from the positive interactions that flirting aims for.
Understanding these differences is essential to promote respectful interactions and create a safe environment. Flirting can be a harmless and fun way to connect with others, but it's vital to respect boundaries and consent to avoid crossing the line into sexual harassment.
Why it is essential to understand the difference
Understanding the difference between flirting and harassment is paramount for a number of reasons. Firstly, it encourages a safe and respectful environment for everyone involved. It ensures that interactions are consensual, leaving no room for discomfort or fear.
Secondly, comprehending these nuances helps dismantle harmful stereotypes surrounding flirtatious behavior. It enables us to appreciate the beauty of genuine connections without blurring lines. Lastly, it empowers individuals to voice their boundaries, ultimately curbing any potential harassment.
7 actions you should take if you are sexually harassed
If you are in a situation where you believe you're facing sexual harassment, it is essential to take several actions to protect yourself, stop the harassment, and seek justice. Here are some steps to consider if you are sexually harassed:
1. Trust your feelings
Trusting your instincts is the first and most fundamental step. If something feels off, unsettling, or makes you uncomfortable, don't dismiss it. Your feelings are valid. Recognizing that you may face harassment is the initial step toward addressing the issue.
2. Document everything
Keeping a meticulous record is vital. Note each incident's date, time, location, and details. Include any witnesses, if possible. These records can serve as essential evidence if you need to escalate the matter or seek legal action. Be specific, and don't leave anything out.
3. Set boundaries
In some cases, individuals may not be aware that their behavior is unwelcome or crossing a line. Politely but firmly let the harasser know their actions are unwanted and causing discomfort. This simple communication can sometimes put an end to the problem before it escalates.
4. Report to authorities
If the harassment persists after you've communicated your discomfort, it's crucial to report it to the appropriate authorities or your workplace's HR department. Be prepared to provide your documentation as evidence. The sooner you report it, the sooner action can be taken to address the issue.
5. Seek support
Facing sexual harassment can be emotionally distressing. Seek support from friends, family, or even a professional counselor. Talking to someone about your experiences can assist you in coping with the emotional toll it can take.
6. Know your rights
Familiarize yourself with the legal rights and protections available in your jurisdiction. Laws regarding sexual harassment can vary, but in many places, it is illegal. Understanding your rights can aid you in making informed decisions.
Watch this video to understand your rights about sexual harassment in the workplace and beyond:
7. Consult legal advice
If the issue remains unresolved and continues to affect your well-being, consider consulting an attorney experienced in harassment cases. They can provide legal guidance and help you explore options like filing a lawsuit. Legal action may be necessary to protect your rights and prevent further harm.
Remember, taking action against sexual harassment is not only your right but also essential for your well-being and the well-being of others experiencing similar treatment. Don't hesitate to seek help and support when you need it.
Commonly asked questions
In this section, we've gathered answers to your most pressing questions to clarify the difference between harassment vs. flirting. So, let's unravel the intricacies of these two phenomena together!
What are the different types of sexual harassment?
A research study shows that sexual harassment comes in various forms, including verbal, physical, and visual harassment. Verbal harassment involves unwelcome sexual comments or advances, while physical harassment comprises unwanted touching or advances. Visual harassment includes displaying explicit materials. Cyber harassment occurs online.
Gender-based harassment targets an individual based on their gender. Hostile work environment harassment creates a hostile or intimidating atmosphere. Quid pro quo harassment involves making employment benefits contingent on sexual favors. These forms collectively define the spectrum of sexual harassment or flirting behaviors.
How can I prevent sexual harassment?
To prevent sexual harassment, promote awareness and education in your workplace. Conduct regular training on appropriate behavior and respect, emphasizing the distinction between flirting and harassment.
Encourage open communication and reporting mechanisms for employees. Implement a strong anti-harassment policy, enforce it consistently, and hold all individuals accountable for their actions. Encouraging a culture of respect and zero tolerance for harassment is key to prevention.
What are the signs that someone is being sexually harassed?
Signs of sexual harassment may include visible distress, anxiety, or discomfort in the presence of a particular individual. The victim might exhibit changes in behavior, such as becoming withdrawn, avoiding certain areas, or experiencing difficulty concentrating at work.
They may also confide in trusted colleagues or friends about their experiences. Any unwelcome advances, comments, or physical contact should be taken seriously and reported promptly.
What should I do if I see someone being sexually harassed?
If you witness someone being sexually harassed, it's essential to take action. Support the victim by listening and offering assistance. Encourage them to report the harassment, either to HR, management, or authorities, if needed.
Do not trivialize or dismiss their experience. If it's safe, you can also intervene directly by calmly but firmly addressing the harasser. Be a supportive ally and help create a safe environment for everyone.
How can I support a friend or family member who is being sexually harassed?
Supporting a friend or family member facing sexual harassment begins with active listening and empathy. Encourage them to open up about their experiences and offer a non-judgmental space to share.
Validate their feelings and choices. Help them access resources like HR, counseling, or legal advice. Accompany them if they choose to report the harassment. Be consistent and compassionate in their life, reaffirming your support.
Final takeaways
In a world where social interactions are entangled, understanding the fine line between flirting vs. sexual harassment is essential. Their key differences emphasize the significance of consent, intent, respect, frequency, and response. Recognizing and respecting boundaries is the foundation of healthy interactions.
Knowing what to do when faced with unwanted flirting or harassment and how to support those affected is equally vital.
By encouraging awareness, education, and open communication, we can collectively create workplaces and communities free from sexual harassment, where respect and consent reign supreme. Together, we can build a safer and more respectful world for all.
Share this article on
Want to have a happier, healthier marriage?
If you feel disconnected or frustrated about the state of your marriage but want to avoid separation and/or divorce, the marriage.com course meant for married couples is an excellent resource to help you overcome the most challenging aspects of being married.
You May Also Like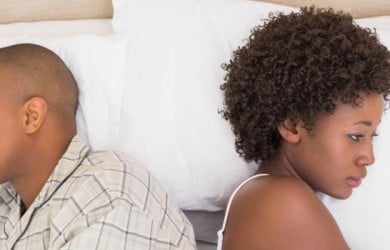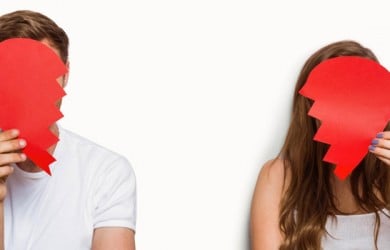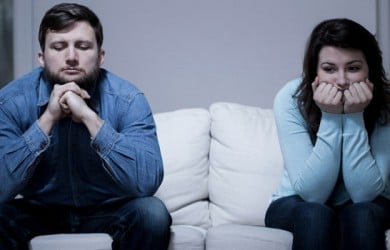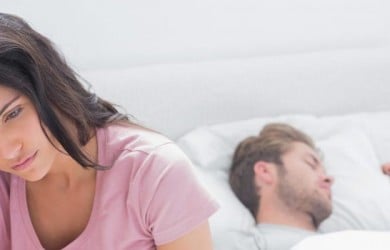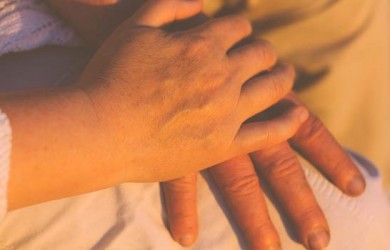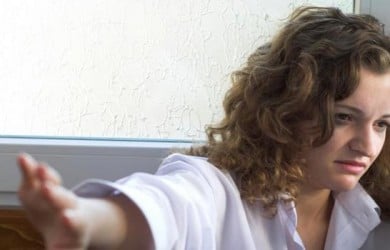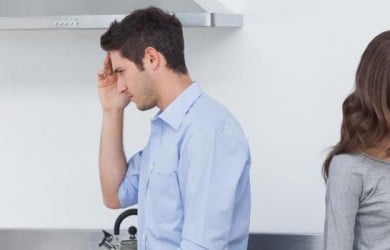 Popular Topics On Marriage Help