Sexual Abuse in Marriage – Is There Really Such a Thing?
Sex and marriage are two peas in a pod. It's relatively common to expect that both partners are supposed to have sex as part of their marriage. In fact, having a fruitful sex life is needed for a healthy marriage.
If sex is an integral part of marriage, is there such a thing as sexual abuse in marriage?
Unfortunately, there is. Spousal sexual abuse is not only real, but it's also rampant. According to the National Coalition against Domestic Violence, 1 in 10 women have been raped by an intimate partner.
Ten percent is a large number. The NCADV alone records 20,000 cases of domestic violence nationwide daily. If ten percent of that involves sexual abuse, that's 2000 women a day.
Related Reading: Best Ways to Protect Yourself From an Abusive Partner
What is considered sexual abuse in a marriage?
It's a legitimate question. But what most people don't realize is that sexual abuse in marriage is both a form of domestic violence and rape.
Rape is about consent, nowhere in any law does it say that being in the institution of marriage is a form of exception. There is a religious law that does allow it, but we will not discuss that further.
Marriages are about partnerships, not sex. Sex, even in a marital environment, is still consensual. Married couples chose each other as lifetime mates. They are expected to have and raise children together.
That doesn't mean that baby-making is allowed all the time. But what is considered sexual abuse in marriage? Where does the law draw the line between legal and illegal?
In reality, even if the law is clear about the need for consent, in practical application, it is a vast grey area.
First off, most cases are unreported. If it does get reported, most local law enforcement tries not to interfere with marital affairs, knowing it is hard to prove in court. That is why most of the work saving women in such situations are done by NGOs focused on women's rights.
Domestic abuse is also a grey area. Even if the law is broad and encompasses a wide range of offenses such as verbal, physical, sexual, and emotional abuse, it is also hard to prove in court.
It's a challenge to gather sufficient evidence to warrant an arrest that leads to a conviction; the victim will need to suffer for a long time.
Abuse in a marriage that doesn't lead to a conviction can result in the victim receiving retaliatory actions from the perpetrator.
A lot of deaths from domestic violence are a direct result of such retaliatory action. But conviction rates are rising, as more and more judges are willing to believe the victim's point of view with less physical evidence.
But when the sexual abuse by a spouse is reported, there's no clear procedure of how the matter is handled.
Related Reading: 6 Strategies to Deal With Emotional Abuse in a Relationship
Here is a list of types of sexual abuse in marriage:
Marital Rape – The act itself is self-explanatory. It doesn't have to be repeated cases of rape. However, that is usually the case since most wives are willing to forgive sexual abuse by their husbands for the first few cases.
Forced Prostitution – This is a case of sex abuse in a marriage where one partner is forcefully pimped out by their spouse for money or favors. There are many cases of this, especially with financially challenged young women. A lot of these cases are also between non-married but cohabiting couples.
Using Sex as Leverage – Using sex as a reward or punishment to control the spouse is a form of abuse. The same can be said about using videos to blackmail their spouse.
Signs of sexual abuse in marriage
The main issue surrounding marital rape is the lack of education in the general public concerning the boundaries of sex in marriage.
Historically, it is assumed that once a couple gets married, it is understood that one owns their partner's body sexually.
That assumption was never correct. In the interest of fairness and to keep in-line with the modern rule of law, legal resolutions were drafted, and several countries criminalized marital rape with specific details regarding the conditions of marital rape.
It didn't help improve enforcement with the reluctance of police and other government services to pursue such matters due to the grey nature of the crime, but convictions are moving forward in baby steps.
Countries that specifically criminalized marital rape are still having problems with justifications because such laws do not protect partners from false accusations.
To help concerned parties and law enforcement, here are some tell-tale warnings that there is sexual assault in marriage.
Physical Abuse – A lot of marital rape cases involve physical attacks and domestic violence. Punishment marital rape may look like BDSM play, but without consent, it is still rape.
Domestic abuse and Marital rape are interrelated for a reason, control. One partner asserts dominance and control over the other. If sex and violence are used to do it, then physical manifestations of bodily harm are evident.
Emotional and Mental Aversion to Sex – Married individuals are not likely to be virgins. They are also expected to be in a sexual relationship with their spouses.
A lot of cultures even encourage marital consummation on the wedding night. In modern times with sexual liberation and all, this assumption is even stronger.
If a partner suddenly has fear and anxiety over sexual acts and intercourse. It is a sign of sexual abuse in marriage.
Related Reading: 8 Ways to Stop Emotional Abuse in Marriage
Depression, Anxiety, and Social Disconnect – Marital rape is rape, the victim is violated, and it follows that post-traumatic behaviors manifest in victims. It is not a clear sign of sexual abuse in a marriage.
The couple can be suffering from other stressful events, but it is also a red flag that something is wrong.
If spouses suddenly develop anxiety on their partners, behavioral changes happen. For example, if a lifelong bubbly woman suddenly becomes introvert and submissive, it could be a sign of a sexually abusive husband.
Looking outside the box, it is hard to know if someone is a victim of marital rape or run-of-the-mill domestic abuse. Either way, both are criminalized in most western countries, and both can be considered as the same type of penal violation.
It's challenging to prosecute if the victim is unwilling to bring the case to light; in such cases, law enforcement and court conviction are unlikely — approach NGO support groups to find resolution and post-traumatic help.
Also watch:
Share this article on
Want to have a happier, healthier marriage?
If you feel disconnected or frustrated about the state of your marriage but want to avoid separation and/or divorce, the marriage.com course meant for married couples is an excellent resource to help you overcome the most challenging aspects of being married.
You May Also Like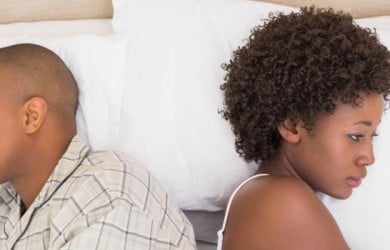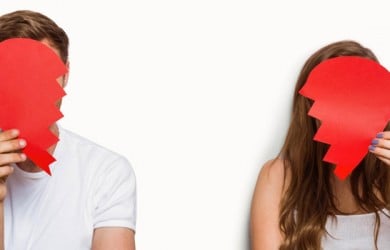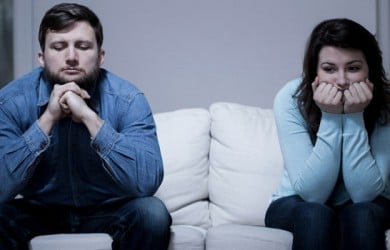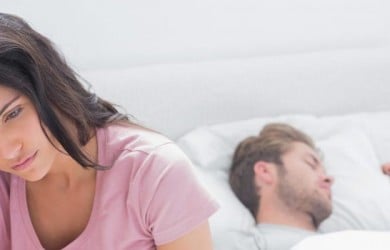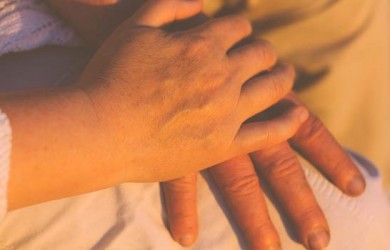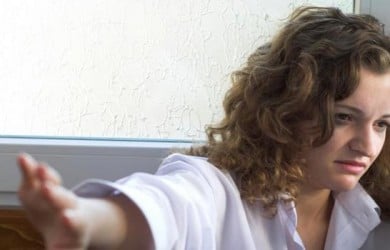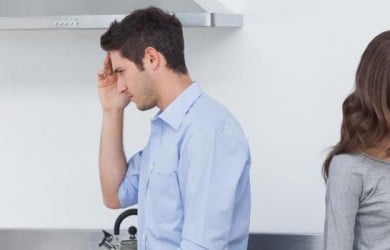 Popular Topics On Marriage Help