8 Ways to Stop Emotional Abuse in Marriage
Love and affection. This is what one expects out of a relationship. However, there are some relationships that do start with love and affection two but end up being abusive.
We can't deny that there are people suffering from physical and emotional abuse. While physical abuse is quite prominent, emotional abuse is difficult to identify.
Emotional abuse in marriage can lead to various serious mental problems, which can break a human completely.
Studies have even highlighted a correlation between emotional abuse and alexithymia.
Let's understand how to stop emotional abuse in marriage and regain the confidence and strength to stand tall, with dignity and respect.
Don't negotiate
One of the basic mistakes what most people make when they're in emotionally abusive relationships is that they start ignoring their wellbeing.
Your partner will put you in the spot where you will have doubts against your own action.
You'll start believing their words and start ignoring yourself. Well, don't do that.
Understand that everyone has flaws. You're not here to please someone and be their slave. You're doing the best you can and mustn't ignore your physical and mental health.
No matter how bad things turn up, always pay attention to your physical and mental health.
Related Reading: The Effects of Physical Abuse
Identify the cycle
Yes, there is a cycle that most of us kind of ignore.
Before you end emotional abuse, you must identify the cycle of abusive behavior.
Look for the signs of abuse in a relationship, whether it happens when someone is around, or it usually happens every time, how your spouse tries to put you down, the way they want to control you, and others.
Once you've identified the pattern, it will be easy on how to stop emotional abuse in marriage.
Also watch:

Draw the line
This has to end, at some point, it surely has to end. While you're planning on confronting your emotional abuser, you must play it safe.
You've to subtly draw a line when and where they have to stop their abuse. They must subtly get the sign that they've crossed the line, and you're not going to keep quiet thereon.
Once you've successfully drawn that line, you will see the change. An emotionally abusive spouse will ensure that they stay within limits without putting you in an awkward position.
It's never your fault
While you're coping with emotional abuse, make a note of one thing, it's not your fault.
An emotional abuser will try to blame you for everything negative and bad. They'll ensure that you are always in stress and feel bad.
However, you have to understand that you're not always wrong. You're a human being, which means you can be at fault sometimes, and you're not at fault sometimes.
So, don't start believing whatever your partner says about you. Think for a while, and see if you are actually at fault.
Some things are beyond your control
The usual reaction once you've identified emotional abuse is that you would try to fix it.
However, this shouldn't be the first option for how to stop emotional abuse in marriage. You must understand that there are a few things that you can't control or fix.
The moment you will try to fix it, you will tell the abuser about their mistake, may elevate the issue.
So, instead of trying to fix it, try to adjust to it. You need to look at ways to cope up with it and not to put an end to it, which may work at times and may backfire sometimes.
Related Reading: Best Ways to Protect Yourself From an Abusive Partner
Stop reacting
Another solution to stopping emotional abuse is to stop reacting to it. Emotional abuser enjoys the act since you be a part of it.
The day you'll stop retaliating, the abuser will stop abusing you.
They enjoy a certain pleasure seeing you helpless and weak. You've got to be strong and should not take everything as they come.
So, make sure you analyze the situation whether or not you should react to it.
Have a support structure
Mostly, when we look for an answer to how to stop emotional abuse, we forget that we need to build a support structure around us, first.
We might not be able to take care of everything and would find ourselves overwhelmed.
We need people who can stand with us and help us whenever needed. They will help us find answers to how to stop emotional abuse in marriage.
Related Reading: Signs of a Mentally Abusive Relationship
Surround yourself with positive people
When you're in an emotionally abusive relationship, you will observe that you'll feel sad and negative most of the time. Your energy is down, and you will find it hard to follow tips on how to stand up to emotional abuse.
This is where surrounding yourself with positive and good people will give you immense strength to fight. It's never easy to be emotionally strong, but having positive thoughts and energy makes the fight easier.
Share this article on
Want to have a happier, healthier marriage?
If you feel disconnected or frustrated about the state of your marriage but want to avoid separation and/or divorce, the marriage.com course meant for married couples is an excellent resource to help you overcome the most challenging aspects of being married.
More On This Topic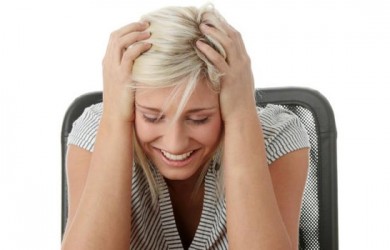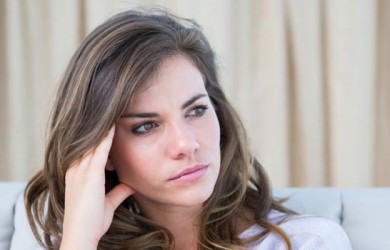 You May Also Like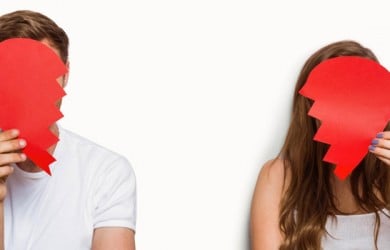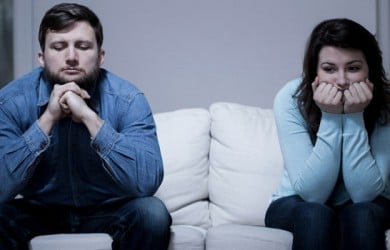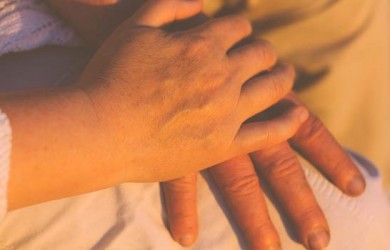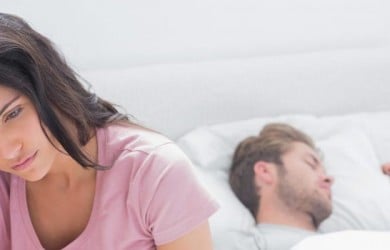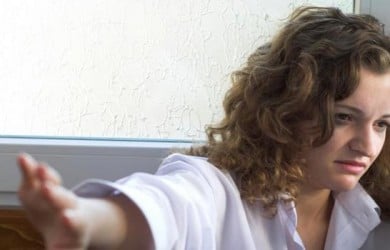 Popular Topics On Marriage Help