14 Ways to Know When to Leave a Relationship
All romantic novels and movies tell us about the long-lasting relationship wherein the protagonists grow old together. They stay together in good and bad times and die in each other's arms. However, reality often differs significantly from the dreamy world these pieces of art take us to.
In the real world, there are heartbreaks, and often one has to put an end to a relationship for various reasons.
We all might have come across a time when we have said adieu to our partners as the spark perished with time. We all get to hear about when to get into a relationship, but seldom do people talk about when to leave a relationship.
15 signs you should leave your relationship
Are you feeling suffocated in your relationship and feel like it is nearing its end? Knowing when to leave a relationship is essential in order to break out of the chain of toxicity.
When should you leave a relationship? Here we are, with some signs and observations that will help you decide when is the right time to leave a relationship and make a smooth exit before it's too late.
1. Toxic relationship
It's the rule, everything seems good and sweet in the beginning, and then it turns sour and painful. Like movies, our relationships face ups and downs with time.
Sometimes, they survive and see brighter days, whereas sometimes, they're lost somewhere in the journey. No one aims at a toxic relationship that drains you out completely and leaves you half dead.
It's always better to make an exit from a toxic relationship where you're at the receiving end. If you think the situation is getting out of hand and you're feeling stressed all the time, leave it immediately. Relationships are supposed to lighten up our mood and not otherwise.
Related Reading: 

What Is a Toxic Relationship and Major Types of Toxic Partners
2. Foundation is shaken
Honesty, loyalty, trust, and unconditional love; these are the foundations of a successful relationship.
No one wants to be with dishonest, untrustworthy, disloyal, and suffocating love, never ever.
If, by any chance, you've discovered that the foundation of your relationship has shaken, it is one of the signs you need to get out of a relationship.
These four foundational traits are important for a successful and long-lasting relationship and will guide you on when to leave a relationship. Speak to your partner about it and see if the foundation is intact or is about to fall. Before you're deeply hurt and distressed, leave the relationship on a good note.
3. Past coincide with present and future
When in a relationship, we all leave our past behind, cherish the present, and dream of a better future. We are so much in love with our partner that we hardly miss our past. Together we work in the present for a better and promising future. However, sometimes, this goes in reverse.
If you find yourself revisiting your past quite often, and instead of focusing on the future, you're missing your past life, something is wrong with the relationship.
We suggest that you analyze the entire scenario. Look for the reason that made you dwell more on the past than planning for your beautiful future. If this continues, take this as a sign to end the present relationship.
4. Feeling devalued
Your partner should make you feel important. However, this doesn't happen all the time. There are times when you might be in a relationship that makes you feel devalued and unwanted.
This happens because you're in a relationship with the wrong person, someone who thinks highly of themselves and treats you like nothing. If you continue in this relationship for a longer period, you will lose yourself over the years, or you might just lose your entire self-confidence.
So, before things go bad, run away from that person.
5. Physical love is replaced by physical abuse
Where there is love, there is no space for any physical or mental abuse.
We have already spoken about the emotional abuse your partner may give you, which will guide you when to leave a relationship. However, you must not ignore any sort of physical abuse as well.
When in love, you respect each other as a person, ideas, lifestyle, and aspirations. You work together to support your partner in every way possible and ensure they achieve what they dream of. Nonetheless, when there is any sort of emotional or physical abuse, it's a sign that the love has dried off.
Take this as an unsaid communication that they don't need you anymore and walk out of a relationship.
6. Unnecessary expectations
First and foremost, there shouldn't be any expectations in a relationship.
In relationships, you accept the person the way they are. Expectations demolish the entire foundation of love, and then it shifts to an agreement between the two individuals, thus suffocating love in the union.
When you see that your partner is having unnecessary expectations and that demands are unreasonable, consider that the relationship is perishing and it could be one of the reasons to leave a relationship. You do things to make your partner comfortable and not because you're obliged to.
It's not a trade you're expected to do some tasks in exchange for something.
7. You justify your actions
Recall your last argument with your spouse and figure out what your approach was. Were you trying to dissolve the fight just by over-explaining yourself?
Fights are usual between couples, and in such situations, you know when to leave a relationship. You often feel the need to justify yourself to your partner or yourself, but it often leads to irreconcilable differences.
8. There's a lack of effort
When you feel your partner is not making an effort in the relationship, it may be a sign that the end is near. A lack of effort might not necessarily mean a lack of love, but it might feel that there's nothing left in the relationship because you see no initiation from your partner's side.
In such situations, you don't give each other enough emotional support or spend time together. You know this is one of the signs when to leave a relationship because you are unable to bring this up to your partner in a productive way.
Related Reading: 

20 Effective Ways to Put Effort in a Relationship
9. The relationship hampers your growth
Relationships are supposed to bring out the best in you. They should make you feel great.
Also, your partner should unleash the best in you. Your partner is meant to push you to become better and prosper in life. If you feel your relationship is stopping you from moving forward in life, it is one of the reasons when to leave a relationship.
If your relationship is not contributing to your growth, it can be difficult to survive and meet long-term relationship goals.
10. You have been unfaithful
Infidelity is a sign that you gave up on your partner, and it is possible for you to leave them, given a chance. If the thought of cheating on your partner lingers in your mind and you don't feel your past infidelity was a mistake, it is one of the important reasons for deciding to leave a relationship.
11. You miss being single
If you feel being single is better than being in a relationship and you wish to go back to that life, this is how to know when to leave a relationship. Sometimes, life may seem difficult with your partner, and you would want to sever ties.
If this is a prolonged feeling, and you cannot function in the relationship out of the constant urge to be out of it and enjoy freedom, this is one of the signs to leave a relationship.
12. There's a lack of communication
When you and your partner have stopped communicating or expressing your feelings, to say the least, it means that your relationship is dwindling. If you are not consciously communicating, it is hard for the relationship to evolve.
Communication is one of the most important pillars of the relationship, and when there's a gap, it can create confusion, lead to presumptions and harm the relationship in many ways.
Related Reading: 

Lack of Communication- Can It Be Fatal to a Relationship

?
13. You both feel the loss of love
When love starts to fade, you feel the grief of the loss of your partner but might not make an effort to do anything about it because the relationship looks hopeless to you.
You feel a disconnect in the relationship and feel your partner has stopped expressing their love for you through words and actions. At the same time, you stop showing love to your partner as well. If this feeling continues for a longer period of time, you must take it as a red alert.
Check out this video to understand what falling out of love means and how it is natural in any long-term relationship:
14. You don't spend much time together
Relationships thrive on couples being around each other and making each other a priority.
When you notice that you both have stopped spending quality time with each other, and even if you try, nothing fruitful comes out of it, that's when it's time to leave a relationship. When you feel you have other priorities in life instead of each other's company, that's a red flag.
Takeaway
Relationships are nothing less than a gamble today.
Sometimes, you hit the bull's eye and find someone who brings the best out of you; and sometimes, they evoke the worst version of you instead. It's important that you know when to leave a relationship before it's too late.
People often lose themselves and get used to things around them without realizing that their relationship with a bad person is killing them from inside every minute. So, keep these things in mind and walk out of the relationship before it's too late.
Share this article on
Want to have a happier, healthier marriage?
If you feel disconnected or frustrated about the state of your marriage but want to avoid separation and/or divorce, the marriage.com course meant for married couples is an excellent resource to help you overcome the most challenging aspects of being married.
Learn More On This Topic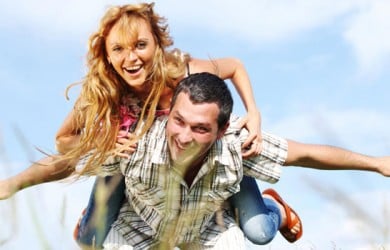 You May Also Like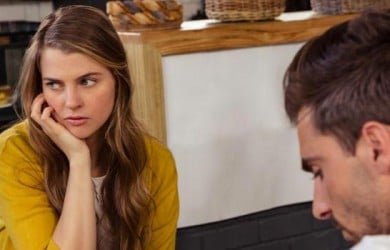 Popular Topics On Married Life