Signs of a Mentally Abusive Relationship
Does your partner belittle you constantly?
Do they tell you that your family and friends are bad for you and that you should cut them out of your life?
Do they make you feel like you have no self-worth?
Do they blame you for their unhappiness and lack of professional or personal prestige?
If any of these are true, you may be in a mentally abusive relationship.
Here are some of the glaring signs that indicate that your partner is abusive and will establish your partnership as a mentally abusive relationship.
Your partner uses humiliation and criticism to continually make you feel bad.
When you react, they tell you that they were only 'teasing' and that you should stop being so sensitive.
This type of treatment in a mentally abusive relationship makes you not to challenge your partner's put-downs.
So what is one of the prominent signs of brainwashing in relationships?
You stay silent and start believing them. This is brainwashing, which is one of the mental abuser's goals.
They brainwash you into thinking you are worth nothing without them.
If the above points resonate with you, read on to know some more warning signs of an abusive boyfriend, emotionally abusive wife or mentally abusive husband signs.
Related Reading:
Also watch:


Identifying signs of an abusive spouse will help you cope with an abusive spouse and break free of the mentally abusive relationship.
1. Your partner denigrates your self-improvement efforts
If you attempt self-care, such as a new exercise program or a healthy diet, they will tell you that you will never succeed, saying things like "Why bother? You'll only gain the weight back", or "You give it one month and you'll quit the gym like you always do."
The mental abuser never offers encouragement to you or others, but insists on your complete devotion and belief in them.
2. Your partner is threatened by outside support systems
A mentally abusive person doesn't like their victim to have outside friends and family support.
In a mentally abusive relationship, they might tell you that they are a liability and try and get you to leave them.
A mentally abusive husband or wife will find something wrong with your friends, saying they are only using you or that they really don't like you.
As for your family, they think they are toxic and you should cut them out of your life.
One of the signs of a mentally abusive relationship is that if you tell your abuser that you are going to therapy, they will tell you that all therapists are quacks and a waste of money. Only they know what you need.
3. You feel a constant sense of anxiety
A mental abuser is very controlling.
They make you believe you need their permission to do anything outside the scope of your relationship.
Thinking of going back to school?
Just the idea of telling your mentally abusive partner makes you anxious, as you know they are going to find a reason to block you from doing this.
One of the abusive relationship signs is that you live your days in a state of fear and apprehensiveness, as they have made you think you need their approval for each and every move you make.
4. Your partner has no sense of humor
You will never see your mentally abusive boyfriend or girlfriend laugh off a mistake they might make.
Instead, they are quick to anger.
If they think anyone is laughing at them, even in a light-hearted way, they will become enraged.
You have just a few moments of levity in your relationship if any at all. If they find something funny, you can bet it is based on cruelty, such as an animal being hurt or a child being bullied.
5. Your partner never takes responsibility for any mistakes
One of the signs of an abusive spouse is that it is always your, or someone else's fault.
They never apologize.
Did they forget to pick you up from work? It was your fault for not reminding them.
If they yell at you during an argument, they won't say they are sorry once they calm down.
You made them "so" angry that they lost control.
How do you take steps safely to end your mentally abusive relationship?
1. Admit to yourself that this relationship is unhealthy
A relationship with a mentally abusive person is not a norm, despite what your partner would have you believe. You do not deserve this type of treatment and you are not responsible for a mentally abusive relationship.
You need to let that sink in so that you can take the courageous steps to recognize signs of a mentally abusive relationship, end the toxic relationship, and regain your sense of self-worth.
2. This is not something you can talk about with your partner
Mentally abusive people are not rational.
If they sense you are gathering up the strength to leave them, they will double the efforts to try and control you to make you stay.
Seek outside help on your own by contacting a therapist, or the local mental health services, or a battered women's shelter.
Even if you are not the victim of physical abuse, a battered women's shelter can provide you with information and advice on how you can extricate yourself from this abusive relationship and keep yourself unharmed while doing so.
3. Your mental health and happiness come first
Your mentally abusive partner has worn your down and you may have forgotten who "you" are, independent of them.
Working with a therapist specialized in women who suffer at the hands of mental abusers can help you re-discover that "lost you", the person who was vibrant, happy, joyful and who felt safe in the world.
Related Reading: Domestic Violence and Other Women's Health Issues: An Analysis
4. Set boundaries with your abuser
When they start in with the behavior, tell them that it is no longer ok to call you names, criticize your friends and family, or denigrate everything you do.
It may not change their pattern, but you will feel like you have regained some of your personal power in using your voice to state your needs.
5. Accept that you cannot change your mental abuser
The abuser's behaviors are deeply-rooted.
It is not your job to fix them. If they wish to work on themself, they need to do this with a trained therapist. No amount of your love will cure them of their patterns in a mentally abusive relationship.
Concentrate on healing yourself, not them.
6. You deserve to be in a happy relationship
It all begins by noticing the bullying behavior, a consistent pattern of hostility in a mentally abusive relationship, believing in your own worth and realizing that you deserve to be loved by a mentally-healthy human being.
If you feel inclined to burrow inside an emotional abuser's head, read this book and get insights into emotional abuse.
Once you have left this abusive situation, take some time to be on your own while you discover who you are.
You are a person who is worth being cherished, loved and respected. You will be amazed at how wonderful a loving relationship can be when the right person enters your life!
Related Reading: Signs of Verbal and Emotional Abuse You Should Not Ignore
Share this article on
Want to have a happier, healthier marriage?
If you feel disconnected or frustrated about the state of your marriage but want to avoid separation and/or divorce, the marriage.com course meant for married couples is an excellent resource to help you overcome the most challenging aspects of being married.
More On This Topic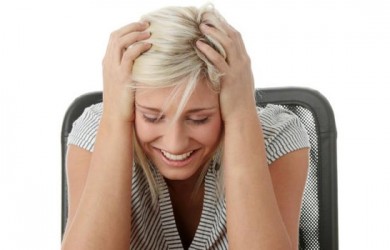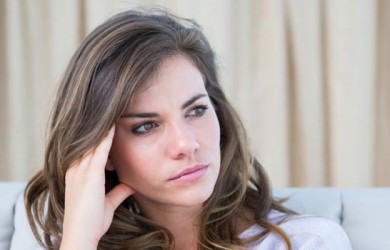 Recent Articles
You May Also Like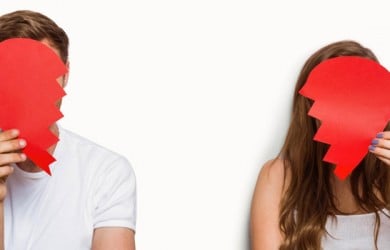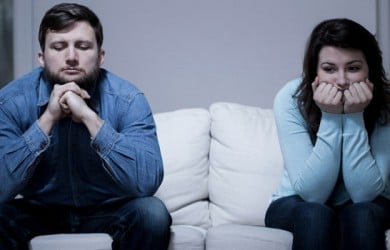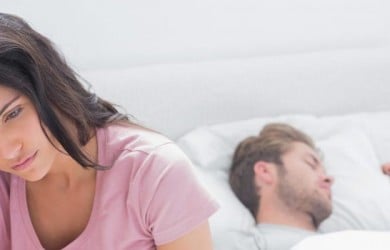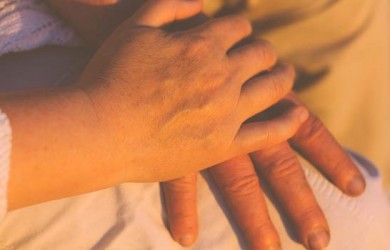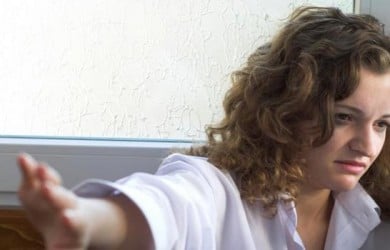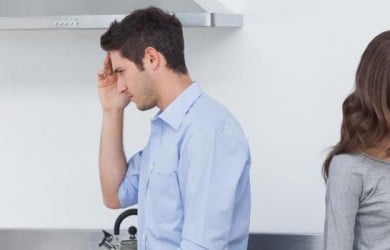 Popular Topics On Marriage Help