3 Ways How Emotional Abuse in a Relationship Is Destroying You
Love stories and sitcoms based on relationships make us feel all gooey inside. What the love quotes leave out is the disaster our lives can become when the same relationships turn bitter. The cycle of abuse pictured above isn't an unusual situation to find yourself in.
An abusive partner might not be so easy to identify. Usually, domestic abuse starts with verbal abuse that escalates to violence. Physical injuries resulting from such abuse are the most obvious danger, but that doesn't mean a person experiencing emotional and psychological manipulation isn't wearing scars on the inside.
One of the first victims of someone trapped in an emotionally abusive relationship is their self-esteem. If the situation continues, that person might start feeling helpless and even undergo depression. Emotional abuse chips away at a person's self-esteem until they aren't left with much.
If you suspect you or someone you know is in such a relationship, here are some signs to look out for:
Being scared of your/their partner

Having to deal with the partner's jealousy

Being threatened by the abuser

Find them belittling you in private or in public

Being manipulated by the partner
1. Early signs of low-self esteem due to emotional abuse
If you pay attention, you could recognize the manifestation of low self-esteem issues. Such people will often catch themselves thinking, 'Does my partner really love me? They can't really love me, can they?' After being belittled and told that you don't matter repeatedly, it is no wonder that the person being emotionally abused begins to think that way. Below the surface of their insecurities, that person could soon start believing that they deserve what is happening to them because they are unlovable.
Related Reading: 6 Strategies to Deal With Emotional Abuse in a Relationship
2. The onset of low self-esteem can keep you from recognizing gaslighting
Another thing that we never hear about is gaslighting. It is perhaps one of the worst parts of an abusive relationship. Through their actions, the abusive person makes their partner feel "crazy" and distort their perception of reality. The partner starts to deny their experiences or at the very least, minimize the damage caused by the abuser. When someone tells you that something didn't happen the way you remember it happened, there comes a stage when you begin to believe them. Things can become worse enough that you feel you can't rely on your own memory.
What do you think can be the objective behind gaslighting? To bring the person being abused to a very dangerous place. In this state, they become even more dependent on their abuser. They are going to tell you their version of events claiming that is what actually happened. Needless to say, any information you receive from them will have been twisted to favor your abuser. An abusive partner may not realize what they are doing. However, often gaslighting is premeditated and deliberate.
Through this form of manipulation, an abuser tightens the level of control they have over their partner. Pretty soon, they could slide into an advanced stage of gaslighting. In this stage, the person being abused will begin to think they instigated an abusive situation. As soon as they mention the abusive episode, the abuser makes themselves the focus of the conversation. They will attempt to insinuate that they are the victim. Someone who genuinely cares about your well-being would listen to your grievances, instead of blaming you. Once that stage is reached, it could make the person being abused start acting as if they are out of control.
Often, the stress of the situation we are in makes us forget the exact words that we used in an argument. If that happens to you, don't give in to panic. It is just the stress or anger that is responsible for the trouble with your memory. Moreover, don't let anyone tell you otherwise. An abuser may use this to their advantage and try to force their version of events as the truth.
Related Reading: How to Heal from Emotional Abuse
3. Late stages of emotional abuse lead to twisted empathy
Now that the abuser has got their partner believing that everything's their own fault, the next stage can be even more brutal. Surprisingly, an abuser doesn't lack empathy – they have empathy in spades. It is in fact, empathy that makes it easier for them to manipulate the emotions of their victims. If someone knows what their actions put you through, it wouldn't be that hard to use those feelings against you.
Someone who cares about you wouldn't behave that way. For instance, think of a bad day at work. You had arguments with your coworkers, or you missed a deadline, or it is because your boss was a jerk. Either way, it is likely that when you reach home, you would be sad, angry, or depressed. Your friend or a loving partner would realize that you need their support. They might do stuff that will help you get over your discomfort or simply be there to listen or hold you close. Not so, with an abuser who will use this as an opportunity to gain more control over you.
This can be achieved by attacking your plummeting levels of self-esteem. They might tell you that you expected this outcome because you aren't good at defending yourself. Or, that you don't know how to take charge of a situation. In short, the bad day is your fault, and your abuser is there to handle things for you. This twisted brand of empathy is designed to push the victim further into depression or despair.
An abusive situation can begin fracturing your self-esteem until the continuous trauma you go through depletes it completely. The damage wreaked by an emotionally abusive relationship can stay with you long after you've escaped it. Your first step is to recognize what the signs are telling you. Only after that will you be able to do something about it. Don't be afraid or embarrassed to ask for help. Seek counseling, try therapy, and let your loved ones support you through the healing process.
Related Reading: Physical Abuse And Emotional Abuse- How Are They Different?
Share this article on
Want to have a happier, healthier marriage?
If you feel disconnected or frustrated about the state of your marriage but want to avoid separation and/or divorce, the marriage.com course meant for married couples is an excellent resource to help you overcome the most challenging aspects of being married.
Learn More On This Topic
You May Also Like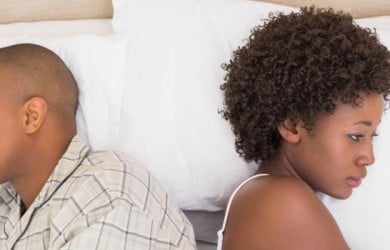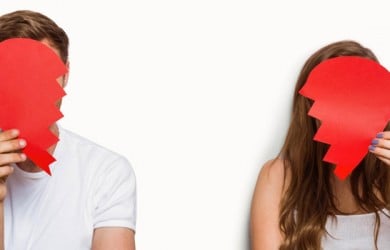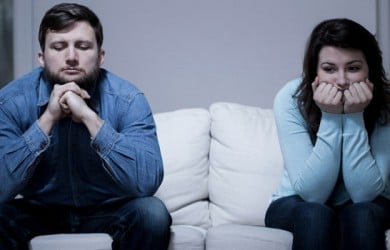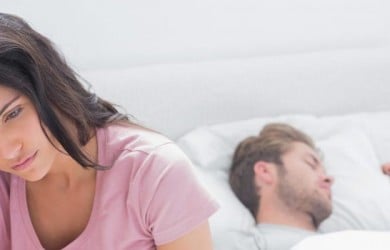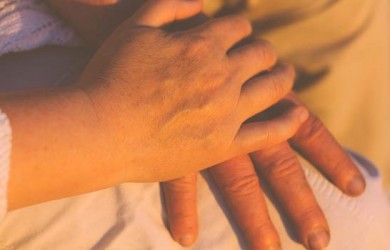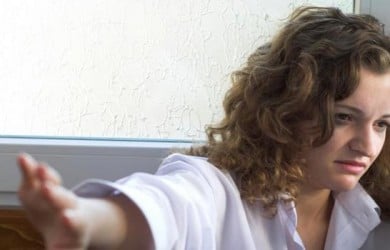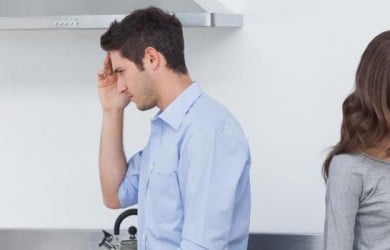 Popular Topics On Marriage Help