Reactive Abuse: Meaning, Signs and 5 Ways to Respond to It
When a victim reacts and responds to an abuser's mistreatment, people often mistake the victim for the abuser. This is because people fail to recognize that the victim is actually performing self-defense.
It is typical for a victim of abuse to lash out at their attacker during an incident of violent abuse. During an incidence of violent abuse, it is common for a victim to strike back at their abuser. This type of behavior is commonly referred to as reactive abuse.
They may scream, sob, cuss, or even physically fight themselves against the attack. In order to seek retribution, a perpetrator may accuse the victim of being the abuser. This is a common reactive abuse definition, often known as "gaslighting."
Reactive abuse behavior puts a victim of an assault in jeopardy because it gives the abusers a reason to hold the victim accountable. However, it can also happen because there has been physical, psychological, or verbal abuse.
It provides the real abuser something to use as leverage over the abused. And, it can cause trauma and tremendous stress to the victim who has already gone through so much.
Now, let's dig deeper into reactive abuse. This article will go beyond the reactive abuse meaning and give reactive abuse examples. In the end, this piece will unearth the answers to the question – why do abusers abuse?
What is reactive abuse?
So what is reactive abuse? The simplest way to explain reactive abuse meaning is how an abuser turns the whole picture to make it appear like they are the ones abused.
This is why reactive abuse frequently appears as a gaslighting act. Basically, abusers use reactionary abuse to distort what really happened. They use manipulation strategies to make the victim feel mentally unstable and weak.
Reactive violence is more common than you think, either through physical or verbal reactionary abuse.
As per the study, about one-fourth of men and one-third of women suffer from the consequences of dealing with the real reactive abuse narcissist. An abuser can attack their victim through various means, such as stalking, violence, and rape.
Another study states that about 47% of both genders admitted they have gone through aggression or emotional abuse from an intimate partner. Reactive abuse happens when the victim cannot take it anymore.
Once the victim reaches their breaking point, they will respond reactively to the situation; hence they become reactive abusers. This is actually how they bring a wall between them and the abuser. They react and hope that the abuse will stop.
However, the term reactive abuse is not encouraged in the medical community. It would rather for the victims to call what they did self-defense.
Reactive abuse has to do with the victim's reaction to defend themselves after experiencing abuse. They have had enough of the prolonged abuse, and they want to stop it.
Reactive abuse definition and the term reactive abuse itself sound dangerous. Instead of correcting a wrong deed and helping the abused, the label sounds as if both parties are abusers.
This is why people sometimes refer to the victim as a reactive abuser or even a reactive abuse narcissist. They are often seen as people who only want to hurt the other person.
In this case, the real issue often gets lost in the terminologies. The victim suddenly becomes the reactive abuser that commits reactive violence. They become part of the problem instead of the solution.
Hence, when you look at reactive abuse examples, you'll find many abusers using the incidents as proof that helps to disguise themselves as victims. In some cases, they will use reactive abuse gaslighting to justify their actions.
What is the difference between reactive abuse and mutual abuse?
First of all, reactionary abuse is not all about reactive abuse gaslighting. It's not always about someone getting labeled as a reactive abuse narcissist. The thin boundaries of the phrases used to define reactive abuse cause the presence of reactive violence.
The most essential question to determine if an accident is a reactive abuse is whether it is self-defense. It's not a case of mutual abuse if it is self-defense.
Mutual abuse happens when both people involved in a relationship are abusive toward each other. The behavior extends even after they have broken up. Both of them will likely get abusive in their next relationships.
But in the case of reactive abuse meaning, it can be said as self-defense in the following circumstances:
The victim reached their breaking point
When answering – what is reactive abuse, you must see the victim as someone who was pushed to their limits. They have reached the peak of the abusive experience and can no longer bear more.
Related Reading: 

15 Things to Consider Before Breaking Up
It's not as if the victim acted first
It's not fair to label a victim as a reactive abuse narcissist when there are signs of reactive violence. It would never happen had they not experienced abuse in the first place.
The reactive abuse examples they demonstrate stem from an abusive pattern of abuse they had to undergo. Some of them may appear immediately, but most take time before displaying signs of reactive violence.
But still, it's not fair to label them as reactive abusers. They are only acting and voicing out all the hurt they have suffered from the real abuser.
The victim often feels guilty about the action
The guilt arises from the understanding that something was wrong with how they reacted. Despite the need to defend themselves, the victims believe that this is not typical of them and that the conduct is inappropriate.
Related Reading: 

15 Cheating Guilt Signs You Need to Look for
The victim has no history of being abusive to others
This is among the clear differences between a reactive abuse definition and mutual abuse. In many forms of reactive abuse, the victim has not previously demonstrated abusive tendencies.
Generally, the victim's reaction was only brought about by the pattern of abusive experiences they went through in the relationship they were in.
Mutual abuse and reactive abuse are different, and no one must mistake the abused as a reactive abuser or the one that ignites reactive violence. They are the actual victims, and they are only trying to defend and protect themselves from getting any more hurt.
Related Reading: 

How To Stop Being Abusive To Your Partner: 15 Steps
Why is reactive abuse so effective?
Returning to the reactive abuse definition, you will see that the victim's conduct was done with good intentions. They wanted the violence to stop, so they reacted to the abuser in the same way.
But it comes with a price. The abuser won't give in easily and admit to all that they were wrong. To make their point, they will make the victim appear to be a reactive abuse narcissist or a reactive abuser, despite the fact that they are the ones being abused.
A victim, on the other hand, must hold his or her ground no matter how difficult it appears. It is critical that the victim does not become discouraged by the deception and instead continues to do what is right until the violence ceases and they are freed.
Related Reading: 

8 Different Types of Abuse in a Relationship
What are the long-term effects of reactive abuse?
Any kind of abuse, emotional or physical, is serious. It leads to short and long-term effects. Sometimes, you can deal with it by going through relationship counseling, but most of the time, you have to battle the demons on your own.
Reactive abuse has long-term effects on the body and brain. These effects include the following:
Chronic pain

Substance misuse

Anxiety

Depression

The feeling that you are not enough

Lack of self-confidence

Losing self-worth

Losing your sense of who you are

Suicidal thoughts

Social withdrawal

Becoming overly aggressive

Having trouble sleeping

Extreme weight loss or weight gain
It can happen to anyone, young or old. This is why it's important to learn how to put an end to violence, especially when you're on the receiving end.
5 tips on how to stop reacting to abuse and deal with reactive abuse
How do you stop reacting to abuse? If you have been there, you would know it's hard, especially when dealing with a narcissist. They wouldn't stop until you were confused about who the true antagonist of the story was.
The goal here is to regain control of the situation. Know in your heart that you are not a reactive abuse narcissist. While you can't do anything about the abuser, you can take certain steps for yourself.
The following techniques will help you to stop reacting to abuse:
1. Keep on finding ways to know your worth and sense of self
Love yourself to boost your self-esteem and improve your image. You can't be weak, especially in the eyes of your abuser. Being weak would simply satisfy them because they got what they wanted from you in the first place.
Do the things you love, or go back to doing the hobbies you used to enjoy. They will help relieve stress and make you feel better and stronger in the long run.
2. Talk to someone you trust
It can be a family member or a friend. No matter who you choose, make sure that you can trust them and vice versa.
What you're about to share is something difficult to process. And, regardless of what they hear, they must provide their hearts, empathy, and concern for your well-being.
As a result, you must decide who you might trust. Share your problems with those who will offer you emotional support when you need it.
Related Reading: 

15 Ways on How to Build Trust in a Relationship
3. Be aware
Learn about the Gray-Rock Method. It will help you limit reactive abuse. This will assist you in determining how the abuser draws a particular response from you.
It's like studying their tactics. This way, you can prepare how to react and, later on, limit the instances of reactive abuse.
The goal is to keep yourself safe from further attacks without going overboard with your reactions. You want the abuser's violence and narcissistic behavior to stop without lowering yourself to their level.
4. No contact
Most of the time, the best way to deal with an abusive person is to cut ties with them. Stop contacting them and all means of communication. It's time to quit allowing them to add more violence, insults, and lies to your already wounded mental and physical self.
Related Reading: 

5 Signs The No-Contact Rule Is Working and What to Do Next
5. Undergo therapy
If you can no longer bear all the hurt, nor can you understand where the reactive abuse response is coming from, it's time to talk to a pro. Undergo therapy sessions that will help you understand everything and open your eyes to where these all started and where you are headed.
Understand the power of not reacting to abuse here:
Commonly asked questions
Here are some questions often thrown by those dealing with reactive abuse:
Why do narcissists use reactive abuse as a shield?
Narcissists will play the victim card as long as possible and as long as you allow them. They will entice you to react and appear more violent, especially when other people are looking.
They may even record examples of your reactive abuse behavior. They will use the videos to prove that you are wrong and they are the victim in the relationship. They may even go as far as telling your family or friends about the so-called abuse they are getting from you.
They do all these to control you or stop you from ending the relationship. They employ emotional blackmail to impose further distress despite the fact that they have already caused you more than enough problems that will take some time to recover from.
How long does reactive abuse typically last?
As long as you remain in contact with your abuser, they will use every chance to emit a reactive abuse reaction. These abusers won't stop using the response to make themselves look good and you as the bad person.
They would want to retain control and power over you. It may even come to the point that they'd bring up past misunderstandings, fights, and other disagreements that happened long ago.
Takeaway
Reactive abuse happens because someone inflicted a seemingly unending pattern of physical or emotional abuse. It is the victim's reaction to defend themselves, stop the pattern, and live away from all the misery.
However, your abuser won't stop getting the reactive abuse reaction as long as you allow them. So you have to think hard about how to put an end to your misery by making a strong stand and ending all kinds of communication with your perpetrator.
Share this article on
Want to have a happier, healthier marriage?
If you feel disconnected or frustrated about the state of your marriage but want to avoid separation and/or divorce, the marriage.com course meant for married couples is an excellent resource to help you overcome the most challenging aspects of being married.
More On This Topic
You May Also Like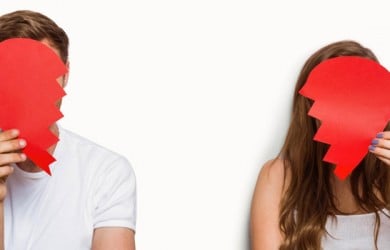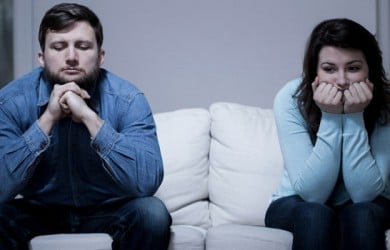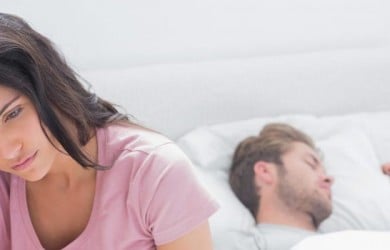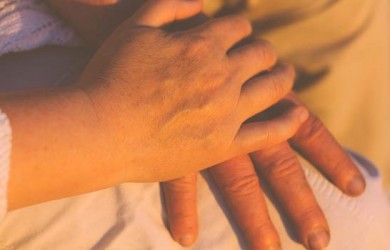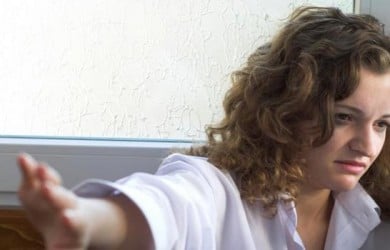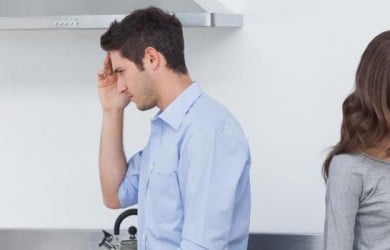 Popular Topics On Marriage Help