Top 5 Pieces of Pre-Divorce Advice for Men
Despite the high percentage of marriages ending up in divorce in today's modern society, there is still a certain amount of unease when it comes to talking about divorce. Pre-divorce advice for men is still a touchy topic, a bit of a taboo.
This makes the situation, for the ones facing divorce, even harder and generates more frustration and isolation. You can use some useful pre-divorce advice for men.
If you are in this situation, you are likely dealing with a very complicated circumstance where all your "certainties" of life regarding your home, emotions, finance, career, parenthood are all "up in the air."
This is a time where you are vulnerable and at risk of making some serious mistakes. So, how to prepare for a divorce as a man? And, how to cope with divorce as a man?
Well, there are a lot of things you can do to ensure that divorce does not mark an end to your life, and that's why pre-divorce advice for men can help protect you from the mental, emotional, and financial strain that divorce can bring.
Divorce is an inevitably ugly and grief-filled experience, and there is nothing that can make it a painless process, not even a pervasive men's guide to divorce.
By following these essential divorce tips for men or divorce help for men, you can at least come out of it less fragile and more optimistic for the excellent prospects in several areas of your life.
The biggest mistake is to do nothing
The worst thing you can do while facing marital separation is to stick your head in the sand and hope that it will pass; it will go away by itself. Going through a divorce is one of the most frustrating things you can go through. Wishing it away will not work.
Why is that?
Because not doing the right thing can influence your life in the long term.
If you are preparing to go through a divorce, the best thing to do is to start a dialogue and create a support system to help you during this time. This can include family, attorney, friends, church family, and a therapist. Ask questions, inform yourself, and discuss your divorce openly.
In order to support you to do the right thing and prepare for the divorce, we offer you the top 5 pieces of pre-divorce advice for men. These tips and divorce tricks for men will give you all the help you need for pre-divorce planning.
1. Educate yourself on essential divorce issues
There is a specific divorce process, and if you start getting information about it as part of your pre-divorce plan and you educate yourself, you can get through it in the most efficient and cost-effective way.
The famous proverb stating that 'knowledge is power' is certainly applicable when it comes to your own divorce.
2. Craft a settlement
Besides the emotional and social damage, the ending of a marriage, unfortunately, comes with a lot of financial consequences too. They need to be dealt with carefully.
Just because there is a dysfunction in communication between partners at the moment, it doesn't mean that all correspondence should stop.
If partners turn against each other, divorce usually becomes something more significant and more destructive, something like a war that generates winners and losers. This can create lots of collateral damage too.
As equality should be the foundation of every marriage, this principle should also apply to men who are going through a divorce.
It is possible to craft a genuinely equitable financial settlement that will have a minimally negative financial impact on the former family. Furthermore, it can dignify both the partners in recognizing and acknowledging individual fears and needs.
All it takes is a willingness to engage in dialogue, speak with the right people, and keep a commitment to craft the best possible settlement no matter what. In fact, this is the one pre-divorce advice for men that any counselor would give.
3. Design a parenting plan
How to get through a divorce financially? What is the one divorce advice for men with children?
If you are a parent planning to divorce your partner, then discussing and designing a parenting plan is an essential step of pre-divorce advice for men.
It likely won't be easy to reach a win-win deal, so you need to be consciously committed and keep communicating respectfully with your partner, your kids, families involved, and professionals who are supporting you in order to come to a decent agreement.
The key to success here is to stay respectful and avoid creating a situation where you are "fighting to win custody." This situation is not just harmful and destructive for everyone involved, but it also suggests that kids are a "possession" that you want to secure for yourself.
This pre-divorce advice for men is essential; keeping the future in mind.
Instead, you are better off working out an agreement that dignifies you and your partner and, at the same time, benefits your children. You can call it a parenting plan instead of a custody battle, and you will see that it makes an enormous difference.
4. Get professional support
Custody, child support, financial issues (dividing assets, spousal maintenance, business equity, etc.) can be a real nightmare, especially if you are someone facing these circumstances for the first time in your life.
Choose an adequate attorney who is a specialist in men's divorce and who will be able to communicate with you adequately, including giving you the right pre-divorce advice for men.
Don't go for the easy and cheap option just to cut immediate cost because this can backfire on you in the long run, and you might end up losing a fortune over time.
5. Keep your sanity
How to prepare for divorce as a man? During such a stressful period of your life, it is likely that your mind will be in constant conflict. There are, or will be, plenty of negative thoughts, frustration, and uncertainty.
This is a common reaction to men coping with divorce. So an essential piece of pre-divorce advice for men is – do your best to keep your sanity and help yourself in staying composed through this trying time.
Find ways to give yourself relief from negative, worrying thoughts. Lift the weight off your shoulders, share your struggles with people you trust, or seek professional support.
Don't be stuck while watching your life "fall apart." Sometimes, it is quite possible for women to get more emotional support while there is very little divorce help for men available from their peers and other people in their network. But that doesn't mean that you lose heart.
Finding a divorce support group for men through a therapist or at your church can help you find men going through the same things you are and you can support each other through this process.
It is one of the essential tips for divorce as, till the time you continue to carry the heavyweight of despair, self-loathing, or self-doubt, you will feel shackled to the past. One good that comes out of divorce is that you leave the past in the past and can move forward and start anew.
Also watch: 7 Most Common Reasons for Divorce
Divorce- do it right
You have one shot at this, and the consequences can last you a lifetime, so you need to really be careful with your decisions and ideally involve people who have been through this, people who you trust and legal experts to back you up.
The right pre-divorce advice for men is not to turn this into a moment to vent out all frustrations but to consider it as a stepping stone to a new life.
It's never too early to start, don't wait until it's too late.
Along with these tips for divorce and the realization that you now have the chance at re-emerging as a healthy, happy, and wiser individual, you will soon be picking up the pieces and be focused at resurrecting your life in all spheres.
Hopefully, these divorce strategies for men can show them the right way to deal with this challenging time and help them cope up with the divorce issues in a more relaxed manner.
Share this article on
Want to have a happier, healthier marriage?
If you feel disconnected or frustrated about the state of your marriage but want to avoid separation and/or divorce, the marriage.com course meant for married couples is an excellent resource to help you overcome the most challenging aspects of being married.
More On This Topic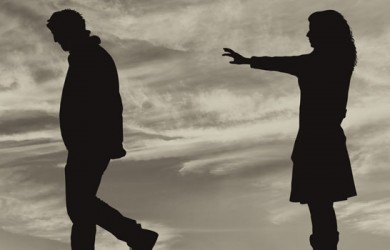 You May Also Like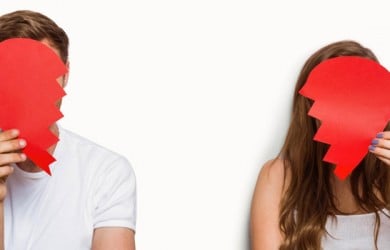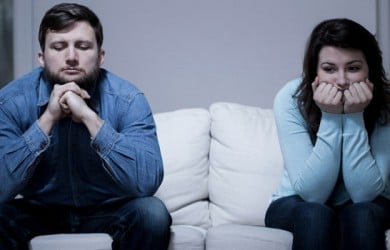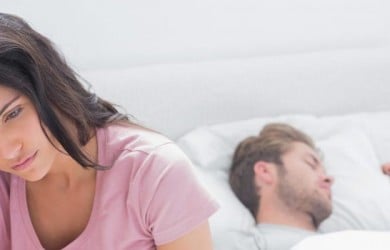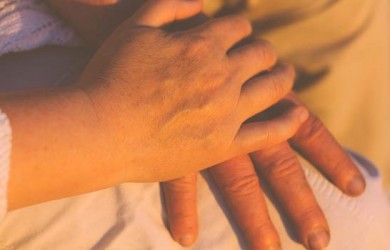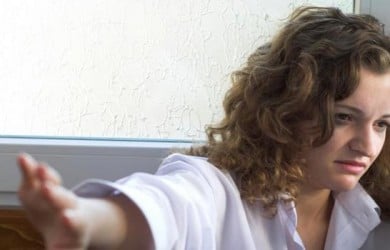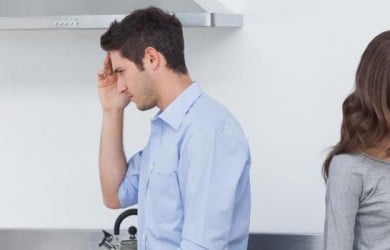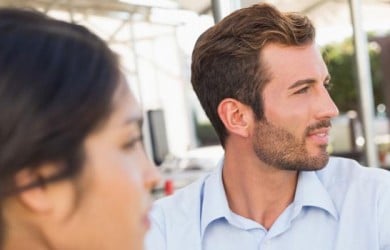 Popular Topics On Marriage Help