Top 25 Pre-Divorce Advice for Men
Despite the high percentage of marriages ending up in divorce in today's modern society, there is still a certain amount of unease when discussing divorce. Pre-divorce advice for men is still a touchy topic, a taboo.
This makes the situation for the ones facing divorce even harder and generates more frustration and isolation. You can use some useful pre-divorce advice for men.
If you are in this situation, you are likely dealing with a very complicated circumstance where all your "certainties" of life, like home, emotions, finance, career and parenthood are all "up in the air."
This is a time when you are vulnerable and at risk of making some serious mistakes. So, how to prepare for a divorce as a man? And how to cope with divorce as a man?
Well, there are many things you can do to ensure that divorce does not end your life, and that's why pre-divorce advice for men can help protect you from the mental, emotional, and financial strain of divorce can bring.
Divorce is an inevitably ugly and grief-filled experience, and there is nothing that can make it a painless process, not even a pervasive men's guide to divorce.
By following these essential divorce tips for men or divorce help for men, you can at least come out of it less fragile and more optimistic about the excellent prospects in several areas of your life.
Remember that the biggest mistake is to do nothing
The worst thing you can do while facing marital separation is to stick your head in the sand and hope it will pass; it will go away by itself. Going through a divorce is one of the most frustrating things you can go through. Wishing it away will not work.
Why is that?
Because not doing the right thing can influence your life in the long term.
Related Reading

: 

What It's Like to Have a Life After Divorce for Men?
25 key pre-divorce advice for men
If you are preparing to go through a divorce, the best thing to do is to start a dialogue and create a support system to help you during this time.
This can include family, an attorney, friends, church family, and a therapist. Ask questions, inform yourself, and discuss your divorce openly.
To support you in doing the right thing and preparing for the divorce, we offer you the top 25 pieces of pre-divorce advice for men. These tips and divorce tricks for men will give you all the help you need for pre-divorce planning.
1. Convey your decision in a respectful way
If you are among the men divorcing their spouses, then make sure that whatever your reasons are, tell them to your spouse the right way.
"It's still the same message. I still want a divorce."
While this is true, it's still wrong to start a fight and blurt out, "I want to divorce you!"
There is still a better, more respectful way of telling it.
First, the kids should not be present. Then, ask if you and your partner could talk, and you should open the topic.
Of course, be prepared for your spouse's likely reactions.
Related Reading

: 

15 Tips on Effective Communication During Divorce
2. Give them time to process everything
You can't expect anyone to hear about their spouse wanting a divorce and be instantly 'cool' with it, right?
For most couples, divorce is their last option.
Even if they already have an idea, don't expect everything to transition quickly. As pre-divorce advice, give your spouse enough time to process everything.
While waiting, be kind. You may have pondered this decision for quite some time, but your spouse hasn't.
3. Break the news with a therapist's help
Here's some very helpful pre-divorce advice for men. If you don't have the strength to tell your partner that you want a divorce, you can ask for the help of a professional.
There will be cases it won't be easy to break the news of divorce. So seeing a licensed therapist can help you and your spouse discuss your marriage and divorce.
You can also make this a safe zone to ask questions and answer them before proceeding with the divorce.
Related Reading

:

 

Top 5 Benefits of Marriage Counseling Before Divorce
4. Respect your spouse's decision
Men's divorce rate according to a survey last 2019 says that the divorce rate in the U. S alone is 2.7 per 1,000 population. This is with 44 states and D.C. reporting data.
What if it's the other way around? What if your spouse is the one breaking the news to you?
By this time, your spouse is about 100% percent sure of their decision, so accept it. Accept it, even if it's hard.
Now it's up to you if you will make the process hard or easy.
Related Reading

: 

10 Reasons Why Respect Is Important in a Relationship
5. Try not to overreact
Here is one of the divorce strategies for men that you will need. When your spouse tells you about the divorce, no matter how much it hurts, don't let your emotions make things worse.
Being angry, punching the door, and throwing your family photo won't help.
The best way to deal with this situation is to keep your calm, set another date and time to "talk" about the decision, and always remember that whatever you do from this moment on will affect your kids.
Related Reading

: 

How Do I Control My Anger Outbursts and Calm My Nerves?
6. Educate yourself
There is a specific divorce process, and if you start getting information about it as part of your pre-divorce plan and educate yourself, you can get through it most efficiently and cost-effectively.
The famous proverb, ' knowledge is power,' certainly applies to your divorce.
Related Reading

: 

5 Essential Tips on What Not to Do During a Separation
7. Don't try to resolve all issues on your own
We have different ways how men handle divorce, but remember that you don't have to solve everything alone.
Experts are available for a reason.
Dig deeper and create DIY documents for your ex's alimony, child custody, and even dividing all your assets and debts, but this may cause more trouble than you think.
Each state has rules, tax implications, and other legal stuff to tackle. Even if you've seen so many DIY divorces, it's better to get professional help.
Related Reading

: 

How to Select the Right Divorce Attorney: 6 Tips From a Lawyer
8. Be professional during divorce negotiation
For some, divorce for men seems like a battle, but it's not. Divorce gives you the chance to settle and work together.
Some would try to jeopardize the divorce by changing passwords, hiding documents, creating issues, and so much more.
Instead, be able to engage in a professional divorce negotiation. Answer questions, be cooperative, and make things easier for your ex and your kids, not just for you.
9. Never try to hide assets or money
Here is a tip on how to deal with a divorce as a man – never hide assets or money.
Some men do this to protect what they have worked for. They want to ensure that their soon-to-be ex won't get any of their hard-earned money, but honestly, this is a bad idea.
You might think you can outsmart the people working on your divorce but think again. Once they find out, you will be in big trouble, and the decision might no longer work in your favor.
Related Reading

: 

What Is Alimony? Rules and How Does It Work?
10. Don't try cutting your spouse off financially
It's hard to know how to get through a divorce as a man when you're full of resentment and pain.
Instead of having fair judgment, some would resort to actions that worsen the situation.
Some men think ending the marriage means they no longer need to support their wives.
They cancel their spouse's health insurance, cars and even withhold cash.
Guess what? No matter how angry you are, you're still married and what you are doing is wrong.
11. Don't try to escape paying child support
Here is another men's guide to divorce rules. Don't do anything that you will regret to avoid paying child support.
Weird as it may seem, some people resign from work or even file bankruptcy so they won't pay child support.
If you do this, it only sends an obvious message of how you are as a father, and things will not be in your favor if this happens.
Related Reading

: 

How to Survive While Paying Child Support
12. Craft a settlement
Besides the emotional and social damage, the ending of a marriage, unfortunately, comes with many financial consequences too. They need to be dealt with carefully.
Just because there is a dysfunction in communication between partners at the moment, it doesn't mean that all correspondence should stop.
If partners turn against each other, divorce usually becomes something more significant and destructive, like a war that generates winners and losers. This can create lots of collateral damage too.
As equality should be the foundation of every marriage, this principle should apply to men going through a divorce.
It is possible to craft a genuinely equitable financial settlement that will have a minimally negative financial impact on the former family. Furthermore, it can dignify both partners in recognizing and acknowledging individual fears and needs.
All it takes is a willingness to engage in dialogue, speak with the right people, and keep a commitment to craft the best possible settlement no matter what. This is the one pre-divorce advice for men that any counselor would give.
Related Reading

: 

Financial Guide to Help You Through Your Divorce
13. Research
You need to know what you are getting yourself into. Here is how to prepare for divorce as a man by assessing the cost of the divorce.
It doesn't matter if you were the one who asked for a divorce or not, learn the process, know the facts, and seek professional help if needed.
14. Seek professional support
The process of learning how should a man prepare for divorce starts by seeking professional help.
Go for someone knowledgeable, licensed, and smart. This way, your divorce process would cost you less money, time, and stress.
Both of you can work on this process together.
Check out this video by Olivia Remes to learn ways to cope with anxiety and stress:
15. Don't make financial promises you can't keep
Listen up! Here's some pre-divorce advice for men that you will need.
Never promise or commit something before your divorce begins. Most men might not know how long and costly the process is; once they do, they want to alter the previous commitment.
It's advisable to wait until all cards are on the table to agree and commit.
If you commit beforehand and then decide to renegotiate, this can make the situation more complicated.
16. Put your kids first
Divorce is tiring, sad, costly, and stressful, but with everything said and done, your kids need you and your soon-to-be-ex more than ever.
Even if you're both busy adjusting to your new life, don't forget that your kids are also adjusting.
Spend time with them. Talk to them, answer questions, and make them feel loved.
It's better not to alienate their other parent, no matter how hard the situation is.
Now, more than ever, your kids need you.
Related Reading

: 

How to Leave a Marriage with Children
17. Allow yourself to grieve
Getting over a divorce for a man is difficult. Some may say that men handle it better, but all of us who know how to love can also feel heartbreak.
Pre-divorce advice for men is to talk to people they trust. If need be, talk to a professional.
It doesn't matter who asked for the divorce, both you and your ex will need all the support that you need.
Each person handles divorce differently, but do what's best for you. Allow yourself to grieve, cry, and talk about it if you must.
Related Reading: 

Life After Divorce
18. Don't forget about yourself
One of the most important divorce advice for men is to make sure that they take care of themselves during the process of divorce.
Coping with divorce is difficult, but it could get easier by practicing healthy habits such as exercise, journaling, and getting emotional and mental support.
You deserve to relax and start finding yourself again.
There will be times when the situation could be overwhelming, but you can do it.
Related Reading

: 

30 Ways to Practice Self-Love and Be Good to Yourself
19. Plan your future ahead
Your future is important as well. Your priorities, support system, routines, and almost everything would change during and after the divorce.
It's a must that you need to plan for your future again.
Where will you move out? What is your schedule with the kids? Now that you have time to go out, when and where will you go?
Remember to stay positive about your journey.
Related Reading

: 

How to Move on After Divorce

20. Be there for your kids
For those who have kids, remember these divorce tips for men.
Your kids will need you, not just your money, but you. It's given that you are no longer living in the same house, but you can attempt to see them and be there for them.
Go to their school events, celebrate occasions together, and plan the best co-parenting scheme to benefit your kids.
Related Reading

: 

7 Effective Co-parenting Apps for Divorced Parents
21. Plan the divorce with the help of your spouse
No one knows if you and your spouse will still be okay during the divorce process, but that would be better if you could.
Remember that it's better to plan your divorce with your soon-to-be ex since you're just working towards a common goal.
It's hard for some couples, depending on the cause of the divorce, but if you ask if it's possible – it is. Choose peace and understanding.
Related Reading

: 

Divorce Preparation Checklist– 15 Non-Negotiable Components
22. Don't look for a rebound
Some get too hasty about divorce and immediately jump into a new relationship.
No matter the reason for your divorce, both of you will grow from the experience.
So it's best to focus on being better. Focus on yourself, adjusting to your new life, and your kids. Then, when you are ready – go out and find love.
Related Reading

: 

Why a Rebound Relationship Is Not Healthy but Highly Toxic
23. Design a parenting plan
How to get through a divorce financially? What is the one divorce advice for men with children?
If you are a parent planning to divorce your partner, then discussing and designing a parenting plan is an essential step of pre-divorce advice for men.
It likely won't be easy to reach a win-win deal, so you must be consciously committed and communicate respectfully with your partner, kids, families and professionals supporting you to reach a decent agreement.
The key to success here is to stay respectful and avoid creating a situation where you are "fighting to win custody." This situation is not just harmful and destructive for everyone involved, but it also suggests that kids are a "possession" that you want to secure for yourself.
This pre-divorce advice for men is essential, keeping the future in mind.
Instead, you are better off working out an agreement that helps you and your partner and, at the same time, benefits your children. You can call it a parenting plan instead of a custody battle, and you will see that it makes an enormous difference.
Related Reading

: 

10 Effective Strategies for Healthy Co-Parenting With a Toxic Ex
24. Get professional support
Custody, child support and financial issues (dividing assets, spousal maintenance, business equity, etc.) can be a real nightmare, especially if you face these circumstances for the first time in your life.
Choose an adequate attorney who specializes in men's divorce and can communicate with you adequately, including giving you the right pre-divorce advice for men.
Don't go for the easy and cheap option just to cut immediate costs because this can backfire on you in the long run, and you might lose a fortune over time.
25. Keep your sanity
How to prepare for divorce as a man? During such a stressful period of your life, it is likely that your mind will be in constant conflict. There are, or will be, plenty of negative thoughts, frustration, and uncertainty.
This is a common reaction to men coping with divorce. So an essential piece of pre-divorce advice for men is to do your best to keep your sanity and help yourself stay composed through this trying time.
Find ways to give yourself relief from negative, worrying thoughts. Lift the burden, share your struggles with people you trust, or seek professional support.
Don't be stuck while watching your life "fall apart." Sometimes, women can get more emotional support, while there is very little divorce help for men available from their peers and other people in their network. But that doesn't mean that you lose heart.
Finding a divorce support group for men through a therapist or at your church can help you find men going through the same things you are and you can support each other through this process.
It is one of the essential tips for divorce as, till the time you continue to carry the heavyweight of despair, self-loathing, or self-doubt, you will feel shackled to the past. One good that comes out of divorce is that you leave the past in the past and can move forward and start anew.
Related Reading

: 

4 Tips on How to Get Rid of Negative Thoughts in Relationships
Summing up
You have one shot at this, and the consequences can last you a lifetime, so you need to be careful with your decisions and ideally involve people who have been through this, people who you trust and legal experts to back you up.
The right pre-divorce advice for men is not to turn this into a moment to vent all frustrations but to consider it a stepping stone to a new life.
Divorce is not the end; it's a new beginning for all of you.
Share this article on
Want to have a happier, healthier marriage?
If you feel disconnected or frustrated about the state of your marriage but want to avoid separation and/or divorce, the marriage.com course meant for married couples is an excellent resource to help you overcome the most challenging aspects of being married.
More On This Topic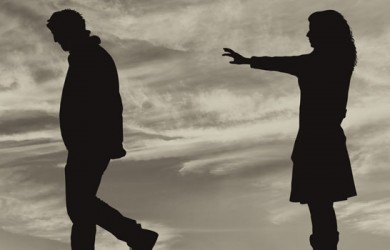 You May Also Like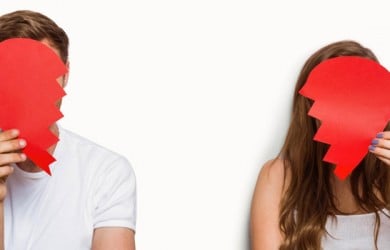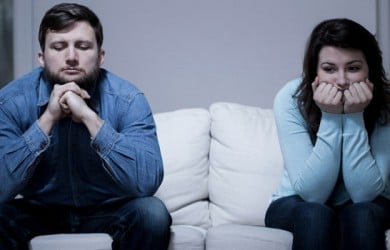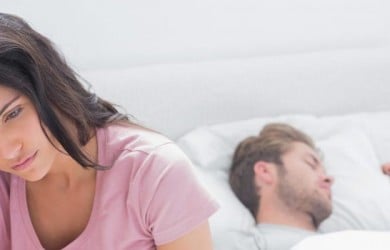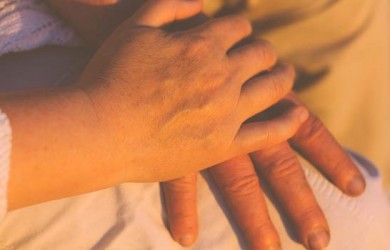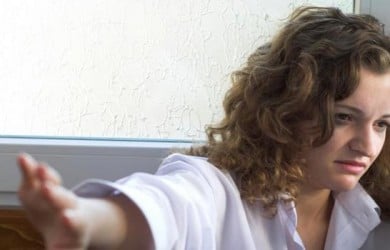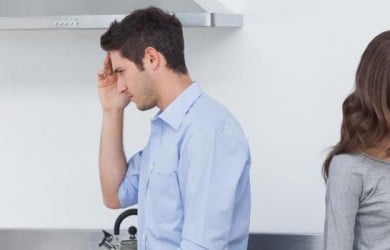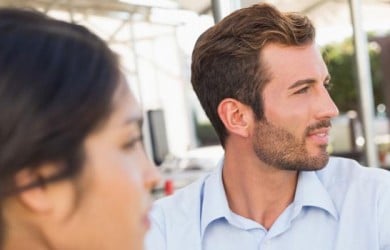 Popular Topics On Marriage Help