10 Best Online Divorce Support Groups of 2022
Even if one or both parties want to split, going through a divorce can be difficult. It involves a change of lifestyle, giving up time with children, and dividing financial assets.
Matters can be even worse if one party is adamantly opposed to the divorce or if the marriage ends on bad terms, such as due to an affair. Online divorce support groups can help people cope with the split and connect to others going through the same challenges.
What Is an Online divorce support group?
An online divorce support group offers a space for individuals looking for help navigating the struggles of divorce or separation.
These marriage separation support groups may be monitored by mental health professionals. Still, some have no moderation and are simply places where individuals struggling with the struggles of divorce can share their experiences and offer advice.
Regardless of whether a mental health professional is part of the forums, all of these groups aim to provide online divorce help to make the process easier for anyone going through such a situation.
Related Reading: 

How to Prepare for Divorce Emotionally
Why join an online divorce support group?
There are several reasons to join divorce support groups online. These groups provide a place where you can learn helpful information about the divorce process.
Other users who have gone through a similar situation may advise what to expect during divorce proceedings. They may be able to refer you to additional resources that have been helpful for them.
Online divorce support groups are also a source of emotional support. Other members can encourage you if you are struggling with feelings surrounding the loss of the marriage.
These groups may also be a more convenient, affordable alternative to seeking counseling to assist with the divorce process.
If you're dealing with sadness or uncertainty regarding the divorce, support groups may help you work through these feelings without therapy. Some support groups are even monitored by a mental health counselor, who may advise helping you cope more effectively.
Related Reading: 

4 Stages of Divorce and Separation
Types of divorce support groups
While online divorce support groups can be convenient, these are not the only types of divorce support groups. You might find divorce support groups at local churches, community centers, or counseling centers. There are also in-person divorce support groups for those who prefer a more intimate, face-to-face connection.
There are also types of divorce support groups that are specific to age or gender. For instance, some may offer support for children and teens, whereas others are meant for adults. Some groups may allow both genders, whereas others may be specific to men or women.
Groups may also differ in the type of issues they address. Some divorce support groups may cover parenting issues, while others may assist with the financial aspects. Some groups may even address specific problems, such as dealing with domestic violence in a marriage.
Related Reading: 

What Are the Types of Divorce
Who needs a divorce support group?
Divorce brings major life changes. Not only do you have to move on from your former spouse, you also have to determine how you will support yourself and maintain a household on only one income.
In addition, you and your former spouse will have to determine how to divide assets, property, and time spent with children. All of this can make it challenging to cope.
If you are having difficulty coping with your divorce and cannot find support elsewhere, you are a good candidate for a divorce support group. These groups can help you navigate a divorce's challenges and find answers to questions you may have.
Here are some signs you might benefit from a divorce support group:
You have unanswered questions about

what it is like to go through a divorce

.

You are overwhelmed by the

stress of the divorce

process.

You notice that you are not coping well. For example, you may be having difficulty sleeping, or you find that you are unable to fulfill your duties at work because you are so distraught.

Your mental health is beginning to suffer. For instance, you may feel anxious most of the time or begin to

struggle with depression

.
Social support is critical when you go through a divorce because it is not an easy process. Anyone who has a difficult time coping needs a divorce support group.
To know more about how divorces affect children and their lives, particularly, watch this video.

Benefits of divorce support groups
There are numerous benefits of online divorce support groups:

Most are free of charge.

You can access them any time, anywhere.

You can connect with others experiencing similar struggles.

Other members will understand what you're going through.

You may be able to find groups geared toward your specific needs, such as financial issues, emotional support, or

reconciliation after divorce

.

You'll benefit from the wisdom of others who have more experience with divorce than you may have.

They can help you to become a better parent through the divorce process.

Marriage separation support groups are a safe space to discuss the challenges you're facing.
Related Reading: 

Does Divorce Mean Devastation and Financial Instability for Women

?
10 Best divorce support groups online
If you are looking to find a divorce support group online, some of the top choices are listed below:
Women's Divorce Support Groups
Everyone, irrespective of gender, can have a hard time coping with divorce. Being able to talk about your problems with people who are in the same boat as you can help you feel less lonely in your struggles. Here are the top divorce support groups for women.
1. WomansDivorce
One of the best road to survival forums for women facing a divorce is WomansDivorce.com. The forum is free to use and offers women the opportunity to ask other women who have experienced a divorce.

The forum is visible to the public, so make sure you are okay with using your real name. The website also features numerous articles on topics like co-parenting and affairs.
Users can simply read through posts that others have made, or read questions and answers from Life Coach Gloria Swardenski, in addition to posting questions of their own or responding to others.
2. Midlife Divorce Recovery
Midlife Divorce Recovery is another top women's divorce support group. While this program comes with a $23.99 monthly fee, it gives users access to both a community divorce support group and a "master plan" that provides divorce recovery resources.

The recovery master plan contains sessions that provide divorce help pertaining to issues like parenting and through a divorce, and the community offers a divorce support forum. You will also receive a book on recovering from divorce. This business also offers a separate divorce recovery program for men.
Related Reading:

  

How to Prepare for a Divorce for Men
Top online men's divorce support group choices
Society has conditioned men to not talk about their feelings, but it is changing now. Men can have just as much of a hard time coping with divorce as women, if not more. Therefore, support groups for them can help them feel better, and deal with the situation more mindfully and effectively.
3. Men's Group
While Midlife Divorce recovery does offer a group for men, one of the other top divorce help groups for men is Men's Group.

This online support forum will connect you with other men also going through divorce and breakups. You will get to communicate with other men face-to-face via regular video conferencing meetings, in addition to posting questions and answers in an online discussion forum.
Here, you can expect to get support from other men, who can validate that your feelings and struggles are normal and provide guidance on how you might cope.

Given that this road to survival forum includes video chats, you may also find friendships with other group members. There is a small monthly fee associated with this group.
Related Reading: 

Essential Divorce Tips for Men
4. Men's Divorce
Men's Divorce is also among the top online divorce help groups for men. Developed by a law firm, the forum includes information on legal issues related to divorce, such as custody, child support, and beginning the divorce process.
In addition to an archive of questions and answers from attorneys, there is space for users to post their questions.
Online divorce support for children and adolescents
Just as adults can struggle to cope with the reality of divorce, children and teens may have a hard time adjusting to their parents' splitting. Marriage separation support groups may be beneficial for children and navigate the changes in their lives. Consider the divorce help groups below:
Related Reading: 

How Does Divorce Affect Children?
5. Rainbows
Rainbows offers divorce help for children of various age groups. This support group focuses on helping children cope with losses, including the loss of their parent's marriage.

The Rainbows program is free, and the program's website offers helpful articles to assist parents with supporting their children through a divorce or separation. You can use their search tool to find a local divorce support group through Rainbow.
These programs follow a curriculum to help children and teens process the divorce. While support group meetings are actually in person, the program offers plenty of online resources.
6. DivorceCare for Kids
DivorceCare for Kids provides online support for parents to help them support their children throughout the divorce. This program also offers local support groups. You can find a group near you, so your children can benefit from weekly support meetings.
Divorce support groups for domestic violence
Domestic violence is a crime, and also a form of abuse. Recovering from abuse can be even tougher, and especially when it becomes a reason for the couple to split. However, seeking help and support from people who are experiencing similar battles can help you recover better.
7. Hope Recovery
Hope Recovery offers online support group meetings for survivors of domestic violence. If you are looking for divorce help and your marriage involves domestic violence, these intimate support groups are available online through Zoom. Users must register for groups and sign a confidentiality agreement.

Related Reading: 

How to Get out of an Abusive Relationship and Start Afresh
8. Fort Refuge
Fort Refuge also provides an online support group for survivors of abuse. Support forums on the site are private and provide you with a safe space for processing the trauma that comes with abuse.
Related Reading: 

How to Heal From Relationship Trauma
Divorce support groups for newly single parents
Some people who seek an unhappy marriage support group may specifically desire support with adjusting to single parenting. For those who need this type of support, the following groups are the top online divorce support groups:
9. Daily Strength
For parents new to raising children independently, Daily Strength offers a divorce help group specifically for single parents. Once you become a group member, you can create posts where you ask questions or simply share your struggles and ask for support from other members.

Members of the group may share their struggles of feeling alone with single parenting, and others offer emotional support and kind words.
Related Reading: 

The Pros and Cons of Being a Single Parent
10. Supportgroups.com
Supportgroups.com offers a group specifically for single mothers. Mothers who are new to single parenting and navigating the challenges of single parenting on their own can vent their frustrations, ask other members for advice, or receive guidance regarding how to cope with an absent father.

Simply create an account to post a question or concern for other members to respond to, or read through posts already on the site and find information that may be valuable to you.
Conclusion
If you are looking to "find divorce support groups near me," online divorce support groups may be an option since they can be accessed anywhere, regardless of your location.
Choosing one of the top online divorce help groups can provide you with emotional support and resources to help you through the divorce and separation process. Many programs listed here are free, but some do require a small monthly fee.
If you find it challenging to get through your divorce on your own, it may be worth your while to seek help from one of the top divorce support groups listed here. Keep in mind that these groups should not take the place of professional counseling.
Find that you have symptoms like depression or anxiety that are not improving and get in the way of your functioning in daily life. It may be time to seek treatment from a therapist or psychologist who can provide professional intervention.
Share this article on
Want to have a happier, healthier marriage?
If you feel disconnected or frustrated about the state of your marriage but want to avoid separation and/or divorce, the marriage.com course meant for married couples is an excellent resource to help you overcome the most challenging aspects of being married.
More On This Topic
You May Also Like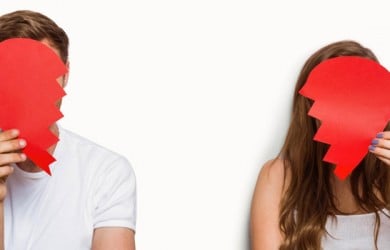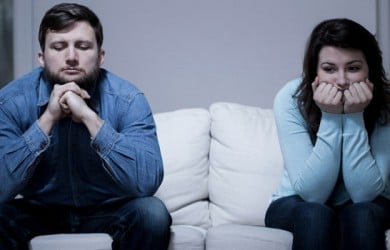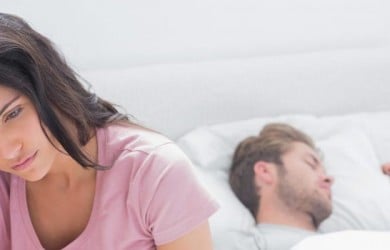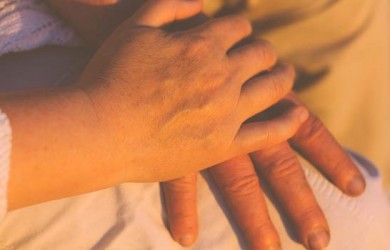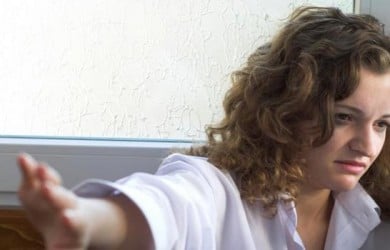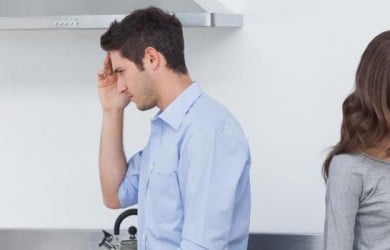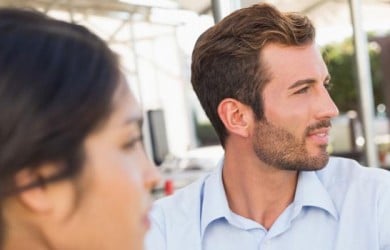 Popular Topics On Marriage Help