What It's Like to Have a Life After Divorce for Men?
Imagine you are young and in love, you cannot live without that one person's smile and you adore their company. One day you proposed, they said yes.
You stood there as she walked down the aisle, surrounded by your loved ones. You had dreams of working, raising a family, growing old together, having a small cottage with white picket fences.
But, it all crashed down when you heard these words, 'I want a divorce.'
If you're wondering what is life after divorce for men, then let us tell you that it's hard on everyone involved. Be it the children, spouse, family, friends; however, it is a tad different for men after divorce.
Life after divorce for men is indeed tough, just as in the case with women. Read on to find out how divorce changes a man, and how to start over after a divorce.
Divorce and men
Keeping in mind some exceptions, women are natural caretakers, and men are natural providers. If you had children, generally, the children move in with the mothers. The mothers get to take care of the children and fulfill their role; however, the fathers are now at a complete loss.
Men, again, generally speaking, are more reliant on their wives to look after not only their children but their household, gatherings, family functions, be their rock and their listener. Wives are considered to be a friend, a therapist, a caretaker, all in one.
After the divorce, all of this is snatched away from them. The husbands, then, find themselves making erratic and foolish decisions, and then the downward spiral begins.
For them to stay away from their family and not to be able to provide and be the man of the house takes a toll on them. Thus life after divorce for men can be very baffling, heartbreaking, and puzzling,
If you're going through a rough divorce or if you're fresh out of one, keep reading through to find some of the handiest do's that will definitely make your life easier and will help you get out of the state you probably will be in:
1. Give yourself time to grieve
Let's face it; your marriage was more than any relationship. You exchanged vows, you made a public declaration, and you shared house, dreams, family, and your life. And now, it is all over.
No matter how you both grew apart, no matter how muddled the divorce was, no matter how you two came to that point where you could not stay together, and no matter how much you despise that person right now, the truth is that you loved that person at one point in time.
Maybe you have children together, or maybe you were planning to have one. Just like one needs to mourn a loved one after they pass away, a breakup is like a passing away of a future, a future that you thought you would have — a future of growing old, sitting by a fireplace telling stories to your grandchildren.
Life after divorce for men with kids is not an easy ordeal.
Mourn that future. Cry your eyes out, sleep in, take a few days off of work, take a break from family gatherings, watch sad movies, and your wedding movie or pictures, and be angry.
The intent is to take your time when you are bogged down with the thoughts of what to do after divorce or how to live after the divorce.
Related Reading: 8 Effective Ways to Handle and Cope with Divorce
2. Be your individual self again
What happens when people are married is that, at times, they slowly and gradually start to morph into the desires or wishes of their significant other or their duties.
In this process, they lose themselves. They lose their identity – they are someone's husband, father, brother, son, friend – always.
Nothing of themselves remains on board. Life after divorce for men is bound to change dramatically.
So, how to find yourself after a divorce?
To begin with, spend time figuring out what you want from life, who are you, where is your life taking you, and who is in control of that?
3. Don't be lonely
Married people often have married friends. Married couples have their own schedules, responsibilities that they cannot shirk for anything.
For example, it doesn't matter that it is the weekend, you cannot go out with single friends and hit the clubs as you may have a family get-together or a sports match of one of the children, or you are just tired from everything and need a break.
When it comes to life after divorce for men, married friends usually pick sides, and can leave you to the curb. Never, ever, go after your prejudiced friends.
You need time to mourn and sort things out, and perhaps having a lovey-dovey couple, who at the same time is judgmental, in your face won't help. So, find yourself a group of friends separate from your married life and be yourself with them, without the fear of being judged.
Also watch: 7 Most Common Reasons for Divorce
4. Make time for your kids and make peace with your ex
Remember, as hard as this all is for you – a grown adult – it is worse for your kids. So, while you are rebuilding your life after divorce, never put them in the middle of your fight.
Try and figure things out with your ex to be co-parents. Be there for your kids; they will need both their parents.
Schedule days, plan activities, picnics, and movies, show your kids that even if it didn't work with you and your ex, it is never their fault.
5. Sign up for therapy
Divorce can unleash a lot of unsaid and unrealized emotions.
You can feel stranded, alone, unsure, lost, and downright distraught, and you may realize how distressing is life after divorce for men. This might be a time to sign up for therapy.
Your family needs you to be strong and be there for them. Do not let them down by downplaying anything. Let them be a part of your recovery after divorce.
Men's emotions after divorce can overflow just as in the case with women. Don't fret over that. Talk to a specialist and they can help you find your inner strength.
6. Make a bucket list
Life after divorce for men can be tough, and you might not have a goal for the future any longer. Find a pen and paper and make a bucket list. List down all the things you wanted to do but could not do it for one or another reason.
Take charge and be the master of your own destiny.
Restarting life after divorce for men can take a while, but you will surely get there.
Life after divorce for men over 40
Life after divorce for men is a tough pill to swallow; however, getting a divorce after the age of 40 is like jumping off an ongoing rollercoaster.
It can be tough to figure things out, figure out your role as a single father, or just a single man. We assume that by our 40s, we will be all financially and family-wise set and secure. We will have a bright future planned. When that dream is lost, one can find themselves in the pit of despair that can be hard to crawl out of.
The trick then is to start from scratch, take things slow, and start over.
Related Reading: 5 Step Plan to Moving on After Divorce
Share this article on
Want to have a happier, healthier marriage?
If you feel disconnected or frustrated about the state of your marriage but want to avoid separation and/or divorce, the marriage.com course meant for married couples is an excellent resource to help you overcome the most challenging aspects of being married.
You May Also Like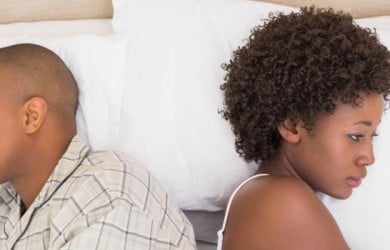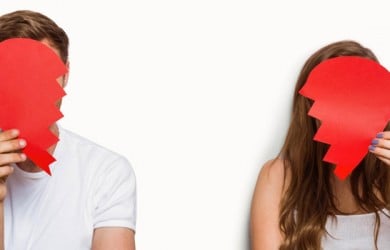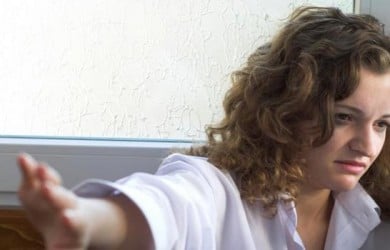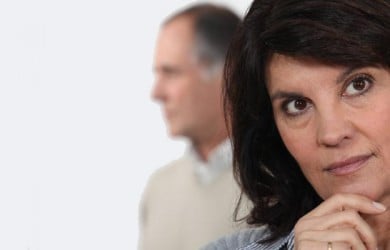 Popular Topics On Marriage Help