Divorce Preparation Checklist– 15 Non-Negotiable Components
It is not easy getting a divorce. It drains you emotionally and financially. Your whole lifestyle changes as a result of such a decision. If you are unprepared, it will hit you a lot harder.
To make this life-changing transition as smooth as possible, you should think about your future clearly and collect information and plan it according to your needs.
This will make the devastating ordeal a bit easier on you and those you love. And that's where the divorce preparation checklist comes in. If you have reached a stage where you are thinking of how to prepare for divorce, read on to find out about the essentials that should be a part of your divorce settlement checklist.
What is the first thing to do when getting a divorce?
It is difficult enough to manage the logistics involved with divorce, but there is another side that also needs your attention: your emotions. How can you prepare for divorce emotionally?
The road to divorce is not a smooth one, and your emotions will feel every bump along the way.
There may be days where you question your decision, and your emotions will be pulled this way and that. There may be days when you convince yourself that things aren't that bad, and you start reconsidering your decision to split up.
But the day you decide that divorce really is the only viable outcome to what you and your spouse are living, you are likely to feel emotional relief.
The days of feeling stuck are over. A decision has finally been reached.
Related Reading:

 Key Divorce Tips to Make Your Split as Smooth as Possible
How to prepare for divorce emotionally?
After months of going back and forth on whether you should or shouldn't, you have finally reached the painful decision: you and your spouse are going to put an end to your marriage.
Whether this is the end result of years of being in a relationship that was not meeting your needs, or the consequence of infidelity, or any of the multitude of reasons that have couples heading to divorce court, the feelings that surround this momentous life event are complex.
Some of the feelings you will experience as you prepare for divorce emotionally may include:
Fear

Relief

Being overwhelmed

Guilt

Grief

Non-linear emotions
Know that you are going to have moments like this and you must prepare for divorce emotionally and it is a completely natural part of the recovery timeline. Landmark events such as your wedding anniversary or his birthday can set you back.
Give yourself a moment to remember the good times, and then be mindful of the bright future that you have in front of you. As you prepare for divorce emotionally, keep this thought in the front of your mind: You will love again.
Related Reading: 

15-Step Advice on How to Prepare for a Divorce for Men
How to prepare for divorce and when should I get a divorce preparation checklist?
Now, yes, it's understandable that one doesn't expect to get divorced when they are getting married. Hence, no one prepares or plans for it.
Since it is unexpected, people are not emotionally strong enough to make decisions at the time of divorce or have a divorce preparation checklist ready. Planning and having a divorce preparation checklist will help you in restructuring your lives after the big decision.
So, if you are wondering, "Should I get a divorce checklist," one of the first steps you should consider is getting pre-divorce financial planning. Doing so will lower the legal costs of the divorce. Furthermore, you and your partner may be able to reach a better and workable divorce settlement.
Questions such as where will the house go? How will the debts be paid? How will the retirement assets be divided? These questions need to be answered while preparing for divorce. In the midst of all the ensuing chaos, some steps should be considered even as the two of you prepare for a divorce.
15 steps in pre-divorce preparation
Planning for a divorce checklist is never easy. The steps below on the divorce decision checklist should be a part of your pre-divorce checklist while going through this hard time. Here's your divorce guide:
1. Discuss with caution
The way you discuss the matter with your spouse is fundamental when it comes to divorce to-do list. If you have not yet broached the subject, decide how you will talk about it. Try to remain calm and inflict as little emotional damage as possible. Be prepared in case the discussion becomes heated.
2. Housing arrangements
After the divorce, you will not be living with your partner. Make plans for the housing arrangements as part of your divorce preparation checklist. Will the children live with you, or your spouse? Include budget plans according to the housing arrangements. Make a budget out of your expenses and income.
3. Get a PO box
Getting yourself a PO box should be an essential part of your divorce paperwork checklist. If you are going to change your house after the divorce, you should open a post office box so that your important paperwork may not be lost.
You should get a PO box immediately and have your mail redirected to it when your divorce starts.
4. Think about the future of your children
If you have children, it is essential to figure out all the issues related to them. Explaining the situation to your kids is crucial. They need to know what their parents have decided. So, you need to figure out how you will tell them about what is happening.
There are loads of other things you need to figure out as well:
Who is going to have the primary custody of the children?

Who will pay the child support?

What will be the amount of child support paid?

Who will contribute and in what amount for the children's college savings?
Related Reading: 

The Negative Impact of Divorce on a Child's Growth and Development
All of these questions should be answered even as you prepare the checklist for divorce preparation.
5. Get an attorney
Research the attorneys in your area and then choose the one you deem most suited to your needs. After you have hired an attorney, make sure you convey your needs and demands to them properly so that they can safeguard your legal rights and proceed in a way that caters to your interests.
6. Get the emotional support
Having people you can talk to when going through a hard time makes it a lot easier to cope up with the divorce process. Start talking to people who went through divorces and find out how they managed.
Don't hesitate to ask for a lending hand from your family and friends. If need be, even talk to a therapist who can help you with the emotional chaos due to the divorce.
7. Organize your paperwork
You should gather all your paperwork in one place. Make copies of your documents so that you won't lose them when needed.
Make a list of all your financial assets as part of your divorce financial checklist so that you can manage the money matters properly even as you face a huge task in dealing with this emotionally difficult time.
Related Reading: How to Get Separation Papers
8. Pack beforehand
Divorce preparation isn't easy but it is advisable to pack your things beforehand. If the divorce becomes heated, you may not be able to have access to your things for a while.
9. Credit report
Another thing on your divorce preparation checklist should be getting a credit report. Get your credit report at the beginning and the end of the divorce. It will help you take care of all the debts that you may have to pay and avoid any future hassle.
10. Change your passwords
Create a new email account and change your passwords on all of your previous accounts. Since your spouse may already know the passwords, it is always a good thing to change them to protect your privacy.
11. Transportation
Most couples share a car. The fact that only one of the spouses will have the car at the time of filing for the divorce should be kept in mind.
Related Reading: 

10 Crucial Things to Do Before Filing for Divorce
12. Start putting money aside
How can you prepare for divorce financially?
Divorce is going to cost you quite a bit. One of the steps to take when preparing for divorce is to make sure you have your expenses covered, such as attorney's fees, etc. Make sure you have enough for your daily expenses as well as your new house if you need to move out.
13. Avoid new relationships during the divorce process
In some states relationships inside the marriage (AKA prior to the completion of your divorce) can cause dire problems in the formal divorce process. In fact, in some states, your communication can be used against you.
As part of your pre-divorce preparation plan to stay single, use the time to rebuild yourself and your social life, so that when you are free, then you can be in the right place to enjoy a healthy relationship too.
14. Take control of your divorce
It's easy to want to crawl under a rock when you are in the darkest days of divorce, but this is one pre-divorce preparation task that you can use to help you through it. Don't let things take their own life, make sure you dot the I's and cross the T's.
Take advice from the people around you but make your own decisions, if you do this your divorce may be more peaceful, and it might end a lot sooner than it would otherwise!
Try starting a divorce file and make sure that you put all paperwork, questions, and thoughts into your divorce file. That's a surefire way to keep you focused on your intentions and guide you through even when your advisors are pushing you to push for more.
Related Reading: 

10 Most Common Reasons for Divorce
15. Prepare for the emotional onslaught
Divorce even if it's your intention will take its toll on you. One of the things to consider when divorcing is to make sure that you plan for that, let your family and friends know what you are dealing with.
So, for preparing for the divorce checklist, make plans to visit your friends and family regularly even if it's just for an hour.
When you plan for divorce, also plan to take care of your basic needs; a secure base, warmth, food, hygiene keep focused on a routine that even when you don't feel like doing you make yourself do. You'll be glad you did.
Remember to keep on keeping on. The way out is to continue to work through it. This too shall pass, so even on your darkest days stick to your routine and remind yourself that it won't always be like this. Avoid any form of 'self-medication'.
Related Reading: 

Recognizing and Managing Emotional Flooding in Relationships
10 key steps in secretly preparing for divorce
So, how do you secretly prepare for divorce? Be ready for divorce not just legally but also emotionally, financially, and psychologically and this will ensure that you will go into transition flawlessly and confidently.
1. Have enough time to prepare
Divorce is definitely not an easy journey. If you start preparing for divorce even before the process starts, you'll have more time to plan.
2. Research
Take time to listen to accounts of divorce from others, and pre-divorce advice is useful pre-divorce preparation if you can find somebody to talk to who has been there. So that you have somebody who can relate to you in your support network as the divorce kicks in.
3. Seek counsel before taking the big step
If you want to seek help, this is the right time to do it. You can seek counsel about the problem, the divorce, and the future. It's always nice to have someone who will be there to listen and to assist you in this life-changing decision.
Related Reading: 7 Reasons Why People Get Divorced
4. You can save time on the divorce process
Being prepared ahead of time will give you enough weeks or months to organize everything and in turn, when the process of your divorce starts – you'll save time because you are already prepared and you're no longer wasting time. The sooner it gets over, the sooner you'll move on to your new life.?
5. Be ready emotionally
This may take a little more time than we expect. We may already know it inside but knowing the fact that your family and relationship will soon be over — it can be depressing. Have time to deal with your emotions.
6. Save money – You'll need it!
Divorce is no joke. You need funds if you plan on hiring a lawyer plus all the other expenses until the divorce is finalized.
7. Be organized — Document
For an easy divorce, start learning about your finances, expenses, assets, bank accounts, cards, and of course your debts.
Have copies of important documents and hide them in a place that no one knows.
8. Prioritize custody
If divorce is hard for us, can you imagine what it feels like for a young child? Child custody is a major subject to be discussed in the hearing, and it's a must that you have the entire document needed to get custody of the child, especially if the child is underaged.
If there are legal cases pending, gather all information and documents so you can support your claim for custody.
Check out the video to understand why people lose custody of their children:
9. Trustworthy alliance
You have the time to search for the best attorney to be your ally in this journey.
Remember, make sure that you're not just impressed with your attorney's credentials, it's important that you're comfortable with his presence too.
Therapists and financial professionals are also some of the people who will be there to assist you and in turn, you have to fully trust them with your journey.
10. You can prepare yourself emotionally in advance
Sometimes, emotions and situations can be really tough and overwhelming.Having enough time to prepare will give your heart and mind enough chance to take responsibility.
Final thoughts
Divorce is not an easy task. But if you take out the time to plan it with a divorce planning checklist, the process will not be costly or as complicated. You need to figure out what is going to happen to your house and your kids.
So, how to prepare for divorce financially? Well, you need to set aside some money to cover the financial expenditure. By doing an accurate and honest assessment of your lifestyle, you can be more prepared for your future as an individual. Keeping the above divorce preparation checklist in your mind will help you get through the difficult time ahead.
Share this article on
Want to have a happier, healthier marriage?
If you feel disconnected or frustrated about the state of your marriage but want to avoid separation and/or divorce, the marriage.com course meant for married couples is an excellent resource to help you overcome the most challenging aspects of being married.
Learn More On This Topic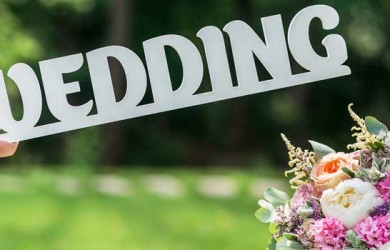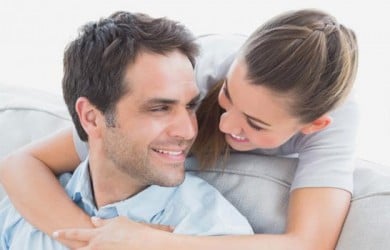 You May Also Like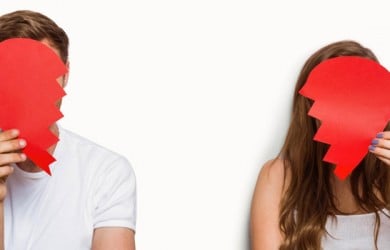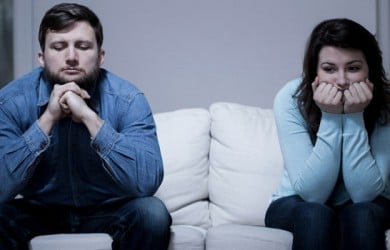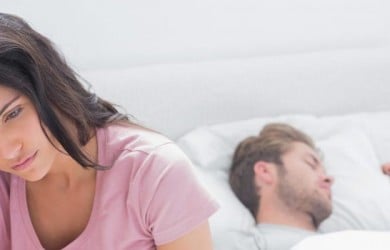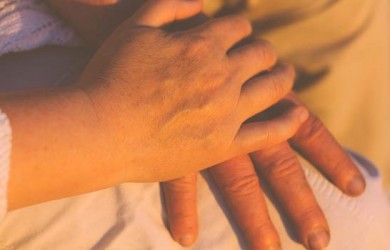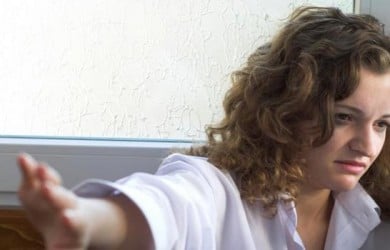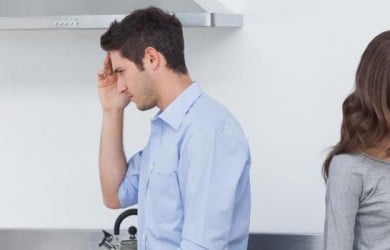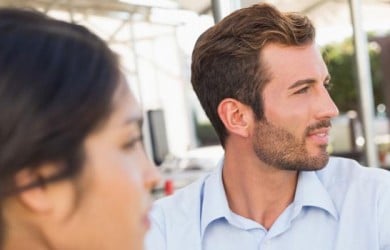 Popular Topics On Marriage Help