How to Negotiate a Divorce Settlement with Your Spouse: 10 Tips
Nobody goes into marriage thinking about a divorce settlement in the future, but if a marriage falls apart, it is vital to know how to proceed with it.
One major hurdle in severing ties with your soon-to-be ex-spouse is the divorce settlement. Learning as much as you can about how to negotiate a divorce settlement with your spouse is important.
How do divorce settlements work?
Simply put, a divorce settlement is like a legal road map that both parties are legally bound to follow.
The divorce settlement can be very detailed, and those details must be adhered to. If the divorce settlement states that one partner gets the rosewood table and the other gets the dining room hutch, that property division is legally binding.
The divorce settlement will detail all the financial assets that will be split:
Retirement accounts

Social security

Stocks

Bonds

Other equities and investments

Real estate
It may also give a timeline for exactly when the divisions will take place.
What are some of the most common reasons for divorce? Watch this video to know more.
Related Reading: 

Steps to ensure financial security before divorce
What to ask for in a divorce settlement?
The divorce settlement is the final legal document that lists:
Terms of the divorce

Division of your assets

Alimony and child support

Information about the custody and visitation schedule if you have children
It is important that before you get to the stage of the settlement, you think about and determine which things to ask for in a settlement.
Lawyers can give you a comprehensive list of what to ask for in the divorce settlement. Both partners must be knowledgeable about all assets. This knowledge will help you navigate how to negotiate a divorce settlement with your spouse.
There may be unknown assets to both partners, so an honest discussion is imperative because once a divorce settlement is signed, there is little or no recourse if other assets are discovered. Bottom line: know exactly what the divorce money settlement will be before signing anything.
Related Reading: 

How to Achieve a Fair Financial Settlement During Divorce

How to negotiate a divorce settlement with your spouse: 10 tips
What are some important tips for negotiating a divorce settlement with your spouse? Read on to know more.
1. Discuss alimony
How much to ask for in a divorce settlement?
In most states, everything accrued during the marriage is divided fifty-fifty. Alimony is usually paid based on the length of the marriage; the usual formula for alimony is that it is paid for half the years of the length of the marriage.
For example, if the marriage lasted twenty-two years, what to expect in a divorce settlement would be alimony for eleven years. Of course, while this is the most common formula for financial settlement in divorce, negotiating divorce settlement terms is always an option.
Related Reading: 

What Is Alimony? Rules and How Does It Work?
2. Sit down for a discussion
Many times to obtain a fair divorce settlement, divorce negotiations will be part of the process.
Divorce negotiation tips from experts usually advise that to negotiate a divorce settlement, both sides must sit down, review what they want, compromise at times, barter, and horse trade – call it what you want.
This will be the ultimate give and take session.
3. Avoid bringing in lawyers
Lawyers like to handle this part of the divorce (it is where hefty hourly fees can rack up), but truth be told, if the two people getting divorced are still on civil terms with one another, they should be able to sit down and work out parts of the divorce settlement themselves.
They already know which household property they want (furniture, photos, artwork, plants, etc.) and, with any luck, have worked out arrangements for custody of their children.
By presenting these mutually agreed-upon terms, thousands of dollars can be saved in lawyers' billing fees.
4. Discuss children
It is also essential to know what to ask for in a divorce settlement when children are in the picture.
In addition to details such as which partner has the kids for Thanksgiving, Christmas, and other holidays, school breaks must also be accounted for in the divorce settlement. There are other considerations also.
For example, both parents must agree if the children will be allowed to travel internationally in the future in the custody of a single parent, which must be recorded in the settlement.
At the end of negotiating a divorce settlement, both parties will be given the divorce settlement proposal, the preliminary but not final paper, which will contain the "wish list" of both spouses.
Related Reading: 

How to Talk About Marriage Separation With Your Children
5. Talk about non-monetary possessions
There may be things that do not have monetary value but mean something to each of you. The pets, plants, or even certain pieces of art or furniture – are things often overlooked in divorce agreements.
This can be a contentious time because nitty-gritty details should be finalized, and oftentimes non-monetary items can be real roadblocks in the process of finalizing the divorce.
6. Ask questions
Both parties should again listen to any divorce settlement tips their lawyers give them.
Any advice on how to win a divorce settlement that is fair to both parties should be considered if at all possible. This is the most crucial time in the divorce settlement process. All questions, no matter how strange-sounding, should be asked and answers given before the divorce settlement document is finalized.
Related Reading: 

Good Relationship Questions To Ask Your Partner
7. Read before you sign
Before you sign the divorce settlement, take your time to go through it and ensure that it is exactly what you agreed on. Once signed, it can be challenging to change any terms or conditions.
8. Understand each other's emotions
Going through a divorce is definitely emotional for both parties. While you negotiate a divorce settlement, try to be understanding of each other's feelings. While negotiating, ensure that you do not say anything hurtful.
Meanwhile, also take control of your own emotions and needs.
Related Reading: 

How to Deal with the Emotions After Divorce?
9. Have clarity
It is important to be clear and sure of what you want when it comes to a divorce settlement. Make sure you can put on a strong case for things you already know will be controversial.
10. Focus on effective communication
Communication can make or break the game regarding a divorce settlement. Effective communication, where not only do you express yourself clearly, but are also understood and heard, is extremely important.
If both of you cannot see eye to eye on anything, you may need the help of lawyers, which is a taxing and expensive process.
In the end
Once the divorce settlement is signed, it is time to move on with life.
Hopefully, both parties are not bitter and, while probably not ecstatically happy, are pleased that this stressful time is over and optimistic about the future.
Share this article on
Want to have a happier, healthier marriage?
If you feel disconnected or frustrated about the state of your marriage but want to avoid separation and/or divorce, the marriage.com course meant for married couples is an excellent resource to help you overcome the most challenging aspects of being married.
You May Also Like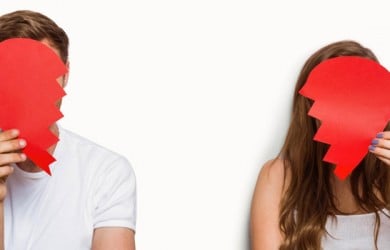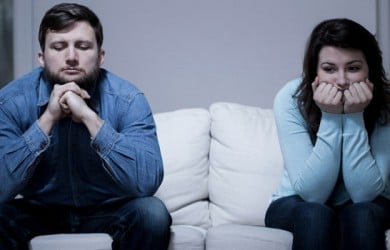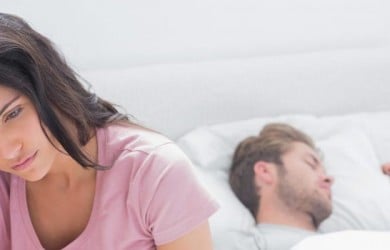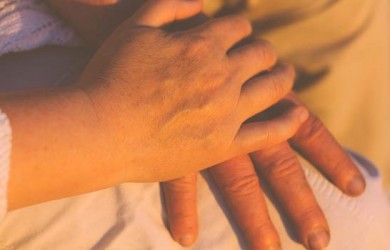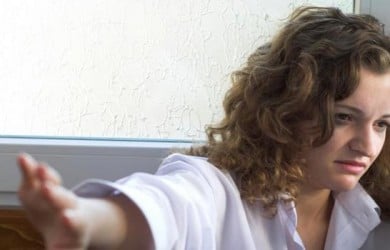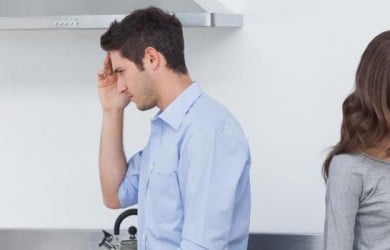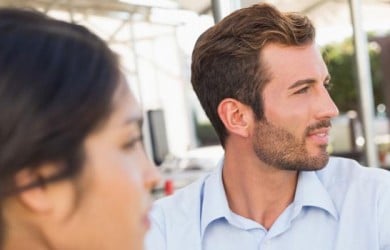 Popular Topics On Marriage Help