How to Prepare for Divorce as a Man: 15 Practical Steps
It's not easy to go through a divorce or legal separation, which can be an overwhelming and complicated ordeal for both spouses.
For people seeking a divorce, finding emotional support, processing their emotions, and practicing self-care can often be more difficult.
This is why we have prepared this useful guide on how to prepare for divorce as a man so that you can move through the process as smoothly as possible.
Is life better after divorce for a man?
There is no one or simple answer to that question. While someone may feel much more at peace after a divorce, it could be devastating for others. After a divorce, men may also have a tough time – something they and society refuse to accept.
While things may be tough for a while after a divorce, if you have decided to separate from your partner, chances are you have thought it through. If you wish to make it slightly easier for you, here are some points of advice that can help you.
15 steps on how should men prepare for a divorce
Have you wondered how to prepare for divorce as a man?
If you are a man going through a divorce, here are 15 tips or steps to make the process easier. Read on to gain some tips that can serve as a man's guide to divorce strategy.
1. Plan
How to prepare for divorce as a man? How should a man prepare for divorce?
Knowing the steps you need to take during the divorce process, all of the things you need to consider, and the decisions you need to make can make the divorce process easier and hopefully less stress-free.
To plan, you'll need to consider all of the following points:
Do your research and educate yourself on how the divorce process works

Learn about the benefits of divorce mediation, as it will make things much easier

Organize your finances

Choose an experienced professional to help you navigate through the proceedings

Actively participate in your divorce negotiations so that you can take responsibility

Switch on your business head when it comes to divorce negotiations with your spouse and turns off the emotions as much as possible

Seek a divorce counselor or relationship counselor to help you handle your divorce and assist you in accomplishing the previous point

Maintain a good relationship with your spouse, at least for the sake of the kids

Ensure that you address your own needs and practice self-care

Focus on the possibility of being happy again in the future.
Related Reading: 

10 Things to Keep in Mind When Planning a Mutual Divorce
2. Choose peace
Preparing for divorce as a man?
This might be a difficult challenge, especially if your spouse does not choose peace but chooses to remain calm, balanced, and objective wherever possible.
By attending divorce counseling to guide you through the process, you will find that you will lower the stress and anxiety and regulate your emotions to manage the difficult relations you may experience with your spouse.
If you do this, you won't regret how you held yourself during the divorce process, and there will be nothing your spouse can use against you in the future.
Plus, if you have children, your peaceful actions will likely repay you as you build a new relationship with your ex-spouse as the mother of your children and somebody who will still feature in your life in the future.
If you work through your divorce to keep it as peaceful as possible, your actions will repay you tenfold.
To understand the most common reasons for divorces, watch this video:
3. Take care of yourself
Many men who divorce often find themselves couch surfing, living in uncomfortable conditions, not exercising, or feeding themselves properly. This can cause the onslaught of depression and low self-esteem and turn into a habit that you'll probably wish you didn't create for yourself.
It won't help you meet somebody new (even if that's something you can't even consider right now).
Make it a priority to find a safe, secure, and suitable base for yourself so that you have your basic needs at hand.
Then set up a routine to take care of your food, sleep, and hygiene needs– even if sometimes you have to force yourself to go through the motions, you'll be glad you did as your life evolves into a new happier place.
4. Start getting organized
What to do when getting a divorce?
You'll need to make hundreds of significant decisions during the divorce process that will affect you and your children for many years to come. The more organized you are, the better the quality of your lifestyle and negotiations (and resulting settlement agreement) will be.
This is where you'll benefit from working with somebody experienced with the divorce process so that they can lead you through all of the steps to help you financially prepare for all aspects of divorce, including negotiations.
Here are some things to consider during this stage:
Start making a list of assets and debts alone or with your spouse.

Gather copies of all financial records

Create a

marital budget

to understand your current monthly expenses when living together and your estimated monthly expenses post-divorce.
5. Work through the divorce with your spouse
Looking for ways to learn how to prepare for divorce for a man?
Talk with your spouse and discuss how you can help each other divorce peacefully and, where possible, amicably.
If you can, consider how you'll deal with each other when you move on and meet new partners, how to interact when dealing with the children, and address any other issues you are concerned about.
Consider attending premarital or post-marital divorce counseling together to work through any problems while you are divorcing. This means that when you've made it to the other side, you'll have less emotional baggage and may even have a decent relationship with your ex-spouse as a bonus!
6. Get organized financially
In a marriage, the money is mostly shared. Joint accounts, investments, and other income flows are shared between spouses. When you are filing for divorce or have already gone through it, it is important to put back your finances in order.
Make copies of important bank documents before your spouse moves out, as they might be useful later. This is a piece of important divorce advice for men.
7. Protect your privacy
How to prepare for a divorce as a man?
If you and your spouse share passwords for bank apps, social media accounts, phones, or even the house lock, change them.
It is better to protect your privacy from them or even other people close to you who would be interested in misusing any information against you. This is one of the important divorce strategies for men.
8. Prepare for custody
Preparing for custody is important for a man going through a divorce.
If you have children with the partner you are divorcing, prepare for custody and even a custody battle if you both have not agreed on who wants to keep the children with them. Custody battles can often be elaborate and emotionally draining, so it is better to know what to expect.
This is important advice for men coping with divorce.
Related Reading: 

Dos and Don'ts for Winning Child Custody Battle
9. Keep important contacts handy
Divorce for men can be hard, but they can find ways to deal with this situation with the right kind of support.
The divorce process can make you feel unorganized, and it is only fair; it is draining emotionally, financially, and physically. It is best to be prepared and keep a few contacts handy.
Divorce planning for men can include having people on speed, like:
Babysitters

Your child's teachers

Lawyers

Close friends

Family members

Employers

Healthcare providers.
10. Prioritize self-care
A divorce can often make you feel like it is the end of the world. Prioritize self-care during this tough time. Eat well, exercise, and engage in activities that make you feel good. Self-care will help you get through a divorce as a man.
11. Ask for help
The divorce process can be tough on you emotionally. Do not be afraid or apprehensive about asking for help from your friends and family. Spend more time with them, do not alienate yourself, and express your feelings to whoever you feel the most comfortable with.
Getting professional help to deal with the anxiety and depression that comes with separation is also a good idea. This is one of the important divorce tips for men.
12. Support groups
Finding out that other people have also been through similar situations and knowing how they handled it can help you gain more perspective. Divorce support for men groups can help you get back on your feet when dealing with one.
Related Reading: 

10 Best Online Divorce Support Groups of 2022
13. Avoid taking the issue to the court
An out-of-court settlement is the best way to negotiate a divorce. A divorce that goes to court is expensive and can be emotionally challenging. Finding a middle ground and settling outside the court is recommended. Talk to your spouse about it.
You can also attend a marriage course online that helps you identify things in the marriage that you may have overlooked.
14. Move to a place your kids can visit
Even if the kids are not going to stay with you when you move your residence, men's divorce advice includes finding a place where your kids can visit you and have something fun to do.
Finding an apartment where they can have a room of their own and closer to the previous home is a better idea if you want to keep in regular contact with them.
15. Respect your ex
Even as you break up and file for a divorce, it is essential to keep respect in your relationship. Respecting your ex will help you come to terms with the divorce in a much easier way and help you come to a better negotiation with each other.
Watch this video to learn more about getting back at your ex through respect and dignity:
What not to do while preparing for divorce
If you are planning to go through a divorce, here are some things you should not do as a man.
Do not leave home until the divorce is final

Do not hide information about the finances

Do not expect the lawyer to do everything

Try not to start dating before the divorce is final
Some commonly asked questions
Divorce can be slightly different for men and women, as societal expectations shape their experiences. Here are the answers to some questions that can help you in your quest for divorce tips for men.
Why is divorce so hard for men?
Research shows that men find it more difficult to cope with the consequences of divorce. The impact of gender expectations creates an environment where men are likely to feel less supported, more vulnerable and experience isolation. All this can lead to a higher likelihood of developing anxiety or depression.
Due to less emotional support, men might feel more isolated. Furthermore, they are more likely to be separated from their children, making divorce more difficult for men.
Do most men regret getting a divorce?
Studies have shown that men are more likely to regret getting a divorce than women, as they fear being alone more than women. And yet not all men regret this decision, as more than half the men did not regret the decision overall.
Final takeaway
A divorce can be a life-changing decision, but the changes can also be for the better. If things between the two of you are not working out, it is better to respectfully part ways than wait for things to get worse. Keep in mind these tips on how to get through the divorce in a much easier way.
Share this article on
Want to have a happier, healthier marriage?
If you feel disconnected or frustrated about the state of your marriage but want to avoid separation and/or divorce, the marriage.com course meant for married couples is an excellent resource to help you overcome the most challenging aspects of being married.
Learn More On This Topic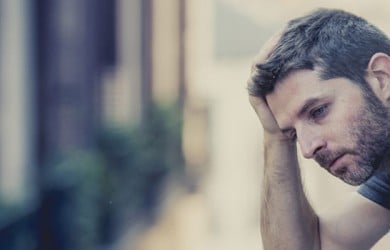 You May Also Like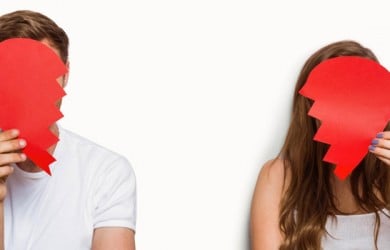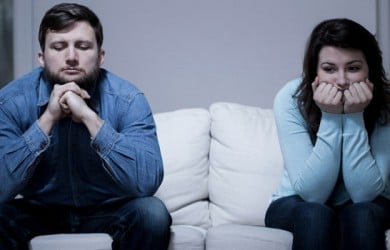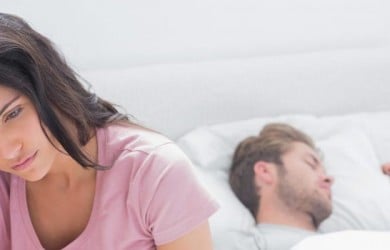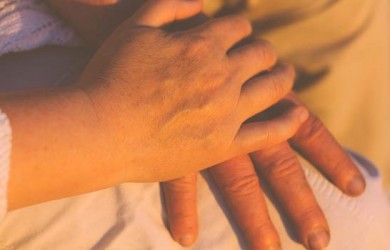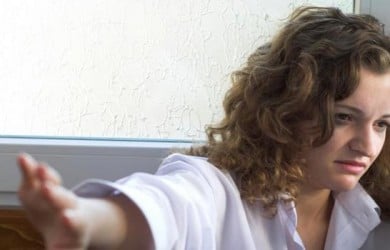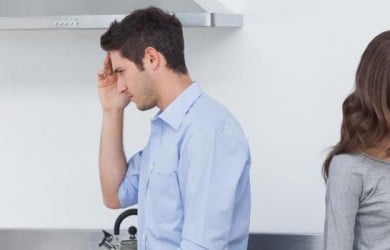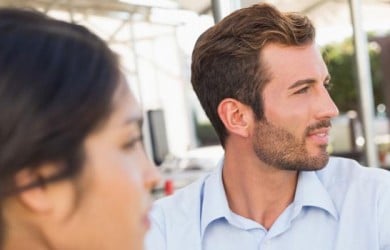 Popular Topics On Marriage Help