15 Tips on Effective Communication During Divorce
Sometimes, you have a compelling reason to communicate with your spouse through your attorney, but making contact yourself may be more beneficial. You may spend a considerable sum of money if you have to contact your spouse for every minor issue through a family law attorney.
However, you may need some tips for communication during a divorce. Meanwhile, it is not just about the legal proceedings in the picture. A divorce is a big deal – you and your partner are going through a transition.
You may want to speak to each other for various reasons, but you have to ensure that you are not out of line and overstepping any boundaries in this new setup.
Should you communicate during divorce talks?
When it comes to communication during divorce, there are certain things you need to know. One of the most common questions people ask is if they can have a relationship during a divorce, whether with their spouse or someone else.
It is alright to seek comfort at the time of a divorce. However, there may be certain complications that you cannot overlook. Seeing someone new while the divorce is still going on can make things tricky for you, your spouse, and your new partner.
You are not legally obligated not to date someone new if you are already separated from your spouse.
Meanwhile, if you want to know if you can have a relationship with your spouse, it is possible, but you will have to set some boundaries. Should you have no contact during divorce, or should you only communicate through a lawyer?
It would help if you stayed cordial with each other, at least. This will make the divorce easier, both monetarily and even otherwise.
However, if you are separated already, having a romantic relationship with them during the divorce can change things. If you wish to give the relationship another chance, you should go through your attorney and figure out a way.
What should you avoid doing during a divorce?
Communication during divorce can lead to conflicts and misunderstandings if things are not handled properly. But with careful consideration, you can smoothen out this transition phase and make things more peaceful.
There are certain things that you should avoid doing which can help you make communicating with your spouse during separation easier and healthier.
Mainly you should not fall back into a pattern of volatile fights like you did when you were married. Don't let things get out of control by adopting an attitude geared towards revenge, retribution and envy.
Related Reading: 

How to Save My Marriage by Myself
Also, don't try to communicate with your ex as if you are still involved with them. Learn to disengage and be objective about the situation.
Don't have a negative attitude and remain stuck on your ex's and your own mistakes for too long.
15 tips for communication during divorce
How to communicate with your spouse during the divorce? Some of the ways you can steer clear of communication pitfalls are:
1. Check your temperament
It won't be a surprise that you and your partner end up arguing on trivial issues while you go through the divorce.
You might think about how to talk to your spouse about divorce. The trick is to avoid communicating with your spouse when you're highly upset and only speak when you've calmed down.
Related Reading: 

Personality Temperament Types and Marriage Compatibility
2. Say no to unnecessary communication
Refrain from responding to every communication from your spouse. Ignore trivial issues to avoid other conflicts.
Establish parameters for communication during divorce and let your spouse know before time that you'd only respond to significant requests at your earliest convenience.
Related Reading: 

12 Communication Failures That Can Ruin Any Marriage
3. Avoid excessive social media
Avoid the use of social media when your divorce case is pending. If you can't avoid that altogether, resist posting anything related to your relationship or divorce case to avoid getting a counter-reaction from your spouse, which would further delay the divorce proceedings.
Related Reading: 

8 Ways Social Media Ruins Relationships
4. Avoid angry outbursts
It is natural to feel a range of emotions while going through the process. However, while establishing communication during divorce, be cautious about your tone of conversations about divorce.
Try to speak to your spouse in a friendly or civil tone as much as possible and avoid shouting.
Check out this video to learn more about how to control your feelings instead of letting them control you:
5. Decide the mode of communication
Establish boundaries, and make them clear: state your preferred modes of communication during divorce, like through phone, text, or email. Specify if you only want to respond to emergency requests or whether you are comfortable with steady calls.
6. Take your time and space
Respond when you can. You don't have to respond after every message. Taking your time will help you come up with a thoughtful and courteous response.
Be mindful of the time you need to collect yourself, as any haste in this process can lead to further misunderstandings and conflicts.
Related Reading: 

Let There Be Some Space in Your Relationship
7. Don't dig up the past
Concentrate only on the present issues. Try hard to avoid acting out based on the previous happenings, as dealing with a spouse is an emotional affair.
If you want to discuss your children, concentrate only on custody issues. This will help you develop a more productive result on significant issues during divorce communication with your spouse.
Related Reading: 

How to Stop Your Spouse From Bringing Up the Past
8. Get a mediator
A mediator is an unbiased third party who can assist both couples arrive at a mutual agreement on several issues.
They can help you avoid unproductive confrontations by allowing for the views of both parties to be presented respectfully. The mediator can help bring understanding to the opinion of both parties to be balanced.
9. Communicate through an attorney
There are situations when a spouse is so aggressive that it is difficult to make direct contact. In a situation like this, communicating through an attorney is recommended.
Another reason you may need to communicate to your spouse through your attorney is that you have a restraining order that prohibits all contact, like in the case of issues of domestic violence.
This research article highlights the role of a lawyer during a divorce.
10. Don't involve the family
Your family, including kids, if you have any, should be aware of the situation. Still, they should not be involved in any ugly spats you and your spouse have because of the divorce process. Please do not make them a mediator or involve them in a way where they must pick sides.
This research talks about how children are affected in families during a divorce.
Related Reading: 

Separation and Divorce The Impact on Couple, Kids & Extended Family
11. Prepare in advance
One of the tips that you can use when communicating during divorce is to prepare for any potential discussion that you may have with your partner.
You can avoid saying hurtful things if you are carefully preparing not just what you will say to your ex but also how you will address things. How you discuss things can have an impact on the outcome.
Related Reading: 

Divorce Preparation Checklist– Non-Negotiable Components
12. Avoid contentious topics
There are some topics that you must avoid discussing as you proceed with communication during divorce.
To learn how to talk about divorce with your spouse is knowing that certain topics are difficult to navigate for you and your ex.
This topic may have been the reason for your divorce in the first place. These topics could include hurtful incidents like an affair, financial infidelity, et cetera.
If these issues have to be discussed, try to present your side through your lawyer or set aside time to discuss it with your ex calmly.
13. Avoid hasty declarations
You can choose to have no communication during divorce, but if you choose to communicate with your ex, make sure that you don't make any baseless declarations or hasty decisions.
Talking to your ex can be imbued with a lot of unresolved emotions. These emotions can compel you to make hasty declarations or decisions because you might be trying to make your partner feel guilty, angry, or sad.
These declarations are usually not carefully considered but you may feel the need to live by these later. Your ego may force you to live by your words.
14. Forgo bad communication habits
If you want to understand how to discuss divorce with your ex or go through the proceedings amicably, try to break the bad communication pattern you followed when you and your ex were together.
Remember, you both are not together anymore so you don't have to fight everything out.
For example, if a habit of your ex bothers you, don't try to correct it or point it out unless it impacts the divorce proceedings. Now that you aren't living together anymore, these habits won't affect your daily life.
Related Reading: 

Conversations With Your Spouse: Dos And Don'ts
15. Set boundaries and adhere to them
Learning how to communicate with husband or wife during separation involves certain setting boundaries for those interactions.
Setting emotional and conversational boundaries can help you avoid unnecessary arguments and negativity. It can help you from resuming the same fights that you and your ex had as a couple.
Boundaries for your divorce talk and adherence to them can determine the tone of your equation with your ex moving forward.
Related Reading: 

15 Boundaries for Being Friends With an Ex
In a nutshell
Should I talk to my spouse during the divorce? You won't have a choice. Sooner or later, you may have to set up a communication channel with them, whether direct or indirect, to confirm the details of the divorce.
During your divorce process, the two couples in question need to conduct themselves respectfully to make the divorce process smooth and less stressful. You don't want additional stress on yourself!
You may need to consult a family law attorney to help you with communication if your spouse is acting with hostility.
Share this article on
Want to have a happier, healthier marriage?
If you feel disconnected or frustrated about the state of your marriage but want to avoid separation and/or divorce, the marriage.com course meant for married couples is an excellent resource to help you overcome the most challenging aspects of being married.
More On This Topic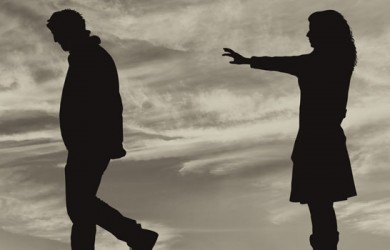 You May Also Like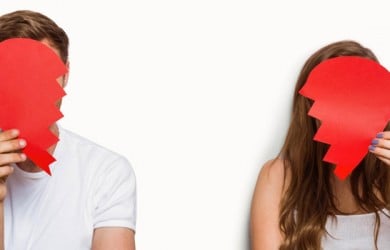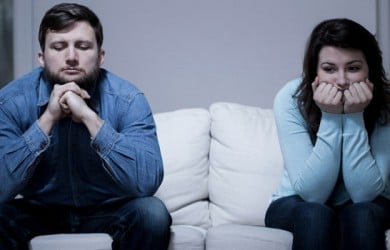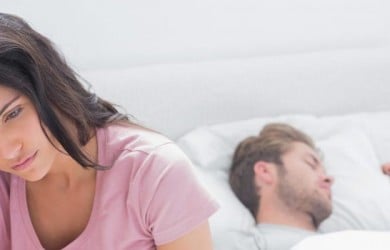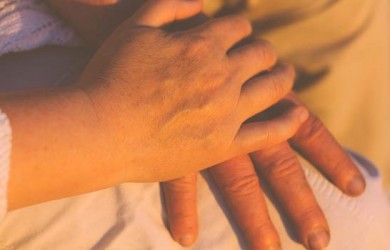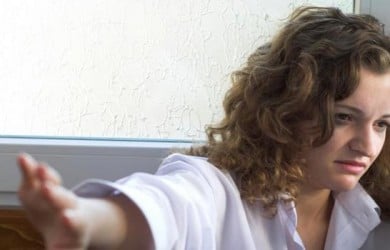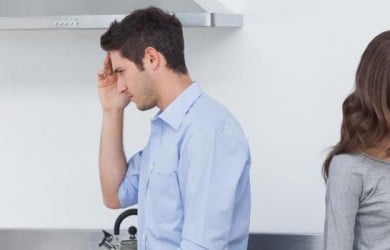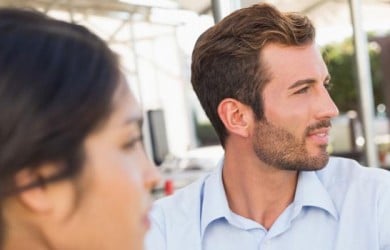 Popular Topics On Marriage Help