How to Select the Right Divorce Attorney: 6 Tips From a Lawyer
Deciding to divorce your spouse could be one of the most stressful and painful moments in a person's life. The strong emotions that often accompany it can make going through the often complex divorce process feel like an insurmountable weight has been placed on your chest.
Divorce attorneys (a subsection of Family Law) specialize in the entire divorce process from start to finish, help smooth over differences between disagreeing parties, and even offer a sympathetic ear to listen when you feel overwhelmed or upset.
Hiring a divorce attorney is often one of the first steps any person seeking a divorce will perform, and it is easily the most important, as their guiding hand can help make every subsequent step that much easier. Once you have planned to acquire an attorney's services, your first big decision is which attorney to choose and why.
Tips To Find The Right Divorce Attorney For Yourself
Below you will discover six essential tips for hiring a divorce lawyer process, so you can be assured that you will have the most appropriate lawyer for your unique situation and needs.
Figure Out What Type of Divorce You Want First
Not all divorces are identical. There are many different reasons why couples decide to split up formally. Sometimes this decision is amicable. Other times, this decision creates great hostility. Sometimes, there are many assets, or even children, that need to be factored into the equation; sometimes there aren't.
Depending on the living situation and the relationship you have with your spouse can have a significant impact on the divorce process. So, you must know the criteria for choosing a divorce attorney and what to expect from a divorce lawyer.
Possible ways to go about the divorce process include arbitration, mediation, litigation, collaborative divorce, summary divorce, contested divorce, and others. Spend time researching these methods and select the path that you think will work best for you.
This will also guide you in your quest toward finding the best possible divorce attorney, as most specialize in one or two divorce processes. So, if, for example, you decide that mediation will be the best way to end your marriage, you can then focus your attorney search on lawyers who specialize in mediation.
Create a Budget
As most people know, lawyers can get quite costly for their services; however, that is not always the case. When calculating your budget, you need to factor in your lawyer's fees and how much money/assets you stand to *lose* to your spouse if you pick an inexpensive, less experienced attorney who doesn't effectively fight for your interests.
After you calculate how much you are able/willing to spend, you can then effectively continue your lawyer search, looking for attorneys within your price range.
Ask People You Know For Recommendations
After determining which type of divorce you want to explore and creating your budget, you can now begin to search for the perfect attorney for your needs.
Starting with friends and family is the best place you can begin, as it is likely that at least one friend or a family member has gone through a divorce (or, at the very least, are friends with an attorney), and have already been through this whole process.
If you are friends with any attorneys, even if they aren't the divorce attorneys, it's very likely that they will know at least a couple of family law/divorce lawyers, and can help you get into contact with them
Search the World Wide Web
Suppose you have exhausted your friends and family's recommendations and still have not found the right lawyer. In that case, there is no reason not to utilize the biggest resource of them all– the Internet.
But how to pick a divorce attorney from such an exhaustive list?
While the number of attorneys you will encounter after a simple Google search can feel overwhelming, you can narrow your search by adding the search query to the divorce process you are seeking (arbitration, mediation, etc.). This will ensure that the lawyers who appear in your search results will specialize in the type of divorce you want.
Concerning the lawyer's websites themselves, try not to be immediately drawn in by flashy graphics or elaborate animations, but at the same time, if their website is bare-bones and doesn't look like it has been updated in years is also a bad sign. Try to focus less on aesthetics and more on the content.
Are they experienced in the type of divorce law you're looking for?
Do they showcase a track record of proven results?
Do they appear compassionate?
You can glean a lot of these things by looking at a website, which can help you in selecting the right divorce attorney.
Create a List of Interview Questions
It is recommended that you schedule appointments (either phone or in-person) with at least 2-3 attorneys (after you have already narrowed down your search through personal recommendations and savvy internet research) before making your decision.
Having an actual interview with the attorney can help solidify your mind if they are the right type of person with the right expertise for your case.
To ensure that you get all the information you need to make an informed choice, create a list of questions beforehand, and ensure to go over each question in full depth. Just a few examples of questions to ask include:
How long have you been in practice?

What

type of divorces

do you usually handle?

Who is your typical client?

Have you been a representative of cases that were similar to mine?
In the video below, Diana Shepherd discusses 15 questions you must ask before hiring a divorce lawyer. Watch it below:
Be sure to remember to bring a pen and paper with you when performing your interviews. Penning down notes will help you remember what the lawyers said when you are making your decision later.
Search For An Experienced Lawyer with Board Certification
If you've already been through all of our above steps, and you're still up in the air about who to select, it is recommended that you should choose the attorney from your shortlist who has the most relevant legal experience.
At least you can feel comfortable knowing that an experienced attorney has likely seen it all and shall be ready to fight for you, no matter what you're up against.
Another important distinction to look for when choosing a lawyer is whether or not they are Board Certified in Marital & Family Law, which is the highest accreditation possible for divorce attorneys. Board Certified marital law attorneys have an additional legal education and training specific to legal separation and divorce law, and will be of particular use for your divorce.
Going through a divorce is a painful event, but you don't have to go through it alone. Compassion, hard-working, experienced are some of the qualities of a divorce lawyer that can help you get what you want out of your marriage's dissolution so that you can focus on beginning the rest of your life.
Share this article on
Want to have a happier, healthier marriage?
If you feel disconnected or frustrated about the state of your marriage but want to avoid separation and/or divorce, the marriage.com course meant for married couples is an excellent resource to help you overcome the most challenging aspects of being married.
More On This Topic
Recent Articles
You May Also Like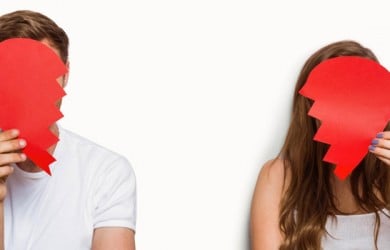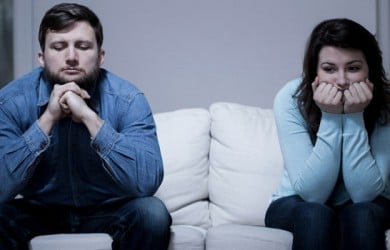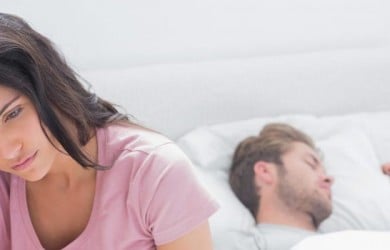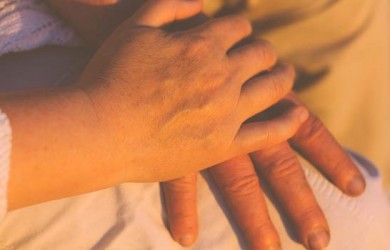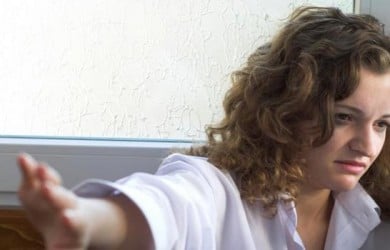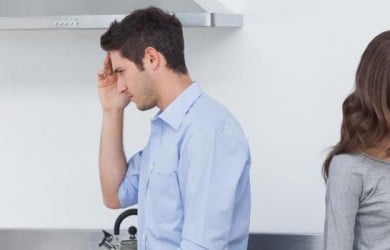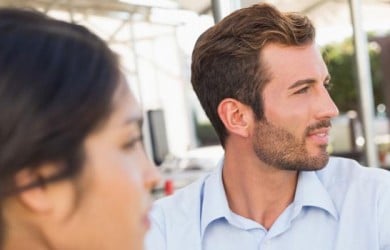 Popular Topics On Marriage Help