How to Survive a Divorce : 10 ways to Cope with Divorce Psychosis
The word 'divorce' comes with a feeling of dejection and hopelessness.
Divorce is saddening because when it occurs, it comes with shattered dreams and hopes. If the divorce comes with aggressively nasty behavior from your ex, the situation gets even more awkward.
It can be of several different types. It could involve purposeful cruel behavior, rage, and accusations.
Even if ending your marriage is the right choice, the truth is that divorce is hard for everyone. Admitting defeat, and saying goodbye to all of that time and energy is a rough place to be.
How do you survive the pain of divorce?
You may have already been in survival mode for a while now. You're definitely doing your best for surviving a divorce after a long marriage. As you move forward and transition into this new era of your life and
The day your divorce is final, you will feel a lot of things—relief, anger, happiness, sadness, and a whole lot of confusion.
You'll need time to grieve over your lost marriage, and to be able to function well in your daily life. Be kind to yourself—as kind as you would be to a good friend if they were going through the same thing.
So, how do you survive a nasty divorce? What are the best things to do when going through a divorce? Here is how you can invest your time in surviving the nasty time period of a divorce –
Related Reading: 

Why Is Divorce So Painful? How Can It Become Easier?
1. Don't let their behavior affect you
While they try to impose themselves and their toxicities on you, don't do the same when you are seeking ways for how to survive a divorce.
It will sound tempting to treat them how they are treating you. Use your brain through this problem and understand their cause of doing so. If you show equality in rudeness or rage, you'll escalate the problems.
While you continue to be patient and behave, you will see yourself being proud of it over the years.
2. Expect the unexpected
You might have had a very beautiful relationship, and that can make you sad at times specifically when your ex's behavior is unbearable.
To overcome such a situation, expect their abhorrent nature. Also, expect that they're going to put you down purposefully. This way it won't affect you afterward. You can face them easily when any bad situation befalls. You will not lose your track when something sad like this falls on your head.
3. Prioritize forgiveness
Keeping yourself involved and affected by your ex's behavior and actions can be disturbing.
You might get very angry and choose never to forgive them, but this way you'll only hurt yourself. Show forgiveness with all your heart and mind.
Stay present and put with your senses to overcome their behavioral scars soon.
4. Find the happiness you deserve
Tell yourself that divorce is a phase and shall pass away.
Telling yourself that it will forever haunt you or disturb you will only complicate your mental sanity. The light at the tunnel's end may not seem to be visible right now. You will feel trapped, alone and all the sad thoughts will encircle you only when you let them.
Get busy with accepting it daily that the sad phase has passed and there is still a life waiting for you ahead. This is how you survive a bad divorce.
Also watch: 7 Most Common Reasons for Divorce
5. Self-reliance
When you know that you gave all of yourself in the relationship, it will be hard to distinguish yourself from it. You might have started to forget your individuality in the run of living with your ex as a single unit.
As a way for how to survive a divorce and to become a better person, you need to examine your weak points. See where you need to nurture and pamper yourself all over again and do so. Pause all the things that make you feel like you will be losing your independence. Do all the evaluations necessary to build yourself up again.
6. Focus on the bright side
While you feel sad about the abrupt behavior of your ex, know how you are letting it affect you. Instead of trying to remove them from your lives, make it easy for yourself.
Remember the good times you shared together and tell yourself that this will be a part of you forever. While life gives you tons of chances to hate them, focus on the good to support your mental peace.
Related Reading: 

What Is Marriage Separation: Brighter Side Of The Experience
7. Change your lifestyle
As a solution for how to survive a divorce and to help yourself get away from the nastiness of divorce, change your routine. Continuing the same routine and crying on the sad changes will only complicate. You might even start settling for a toxic behavior because you falsely believe that it is a part of you.
If you share children, invest your time to help them cope up with the trauma of seeing their parents separate. Work on making their lives better, and you'll see yourself slowly drifting away from the sadness of a divorce.
8. Surround yourself with family and friends
It's important for you to feel connected during this time, especially since you have lost one of your biggest connections.
Surround yourself with the people who love you the most. Allow them to buoy you up with their positive energy and love. It'll make you feel like you're not just surviving, but actually thriving.
9. Forgive yourself
As you look back on what went wrong in your marriage, surely you'll have some regrets while accepting the divorce. You'll keep thinking all the "what ifs" on a loop in your head. What if you did this, would your marriage still be intact? Don't let those questions keep popping up in your head.
Accept that this marriage is over, period. It's done. So it's time to move forward. As a tip for how to survive a divorce is to forgive yourself. Quit beating yourself up about what did happen or could have happened.
10. Go see a counselor
Most days you might feel ok. But other days, you may just be going through the motions, just surviving. A divorce is a lot to go at on your own.
For getting through a divorce, go see a counselor and talk about what you are going through. You will feel validated, and will use tools to develop skills to better handle things until you see that life after divorce can be bright and full of hope.
Wrapping up
Dealing with marital separation is hard
Dealing with someone's aggressive behavior who has been very nice to you lately, can be hard. As a solution for how to get through a divorce, try to disengage from everything that makes you remember them or sadden you for a long time.
Start loving yourself for the sake of your mental satisfaction and inner peace. And this is how you can survive a nasty divorce.
Share this article on
Want to have a happier, healthier marriage?
If you feel disconnected or frustrated about the state of your marriage but want to avoid separation and/or divorce, the marriage.com course meant for married couples is an excellent resource to help you overcome the most challenging aspects of being married.
More On This Topic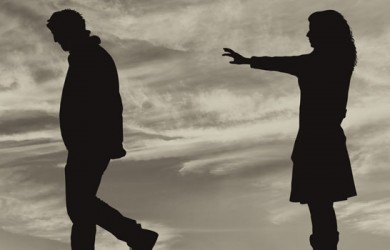 Recent Articles
You May Also Like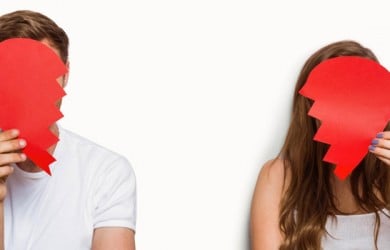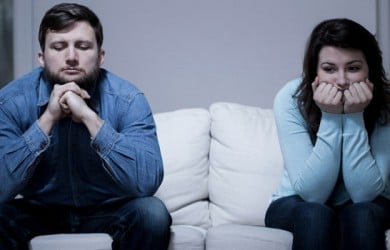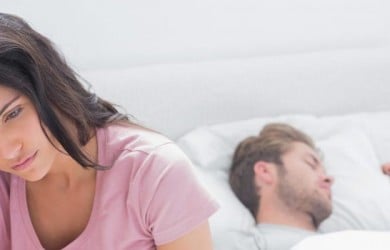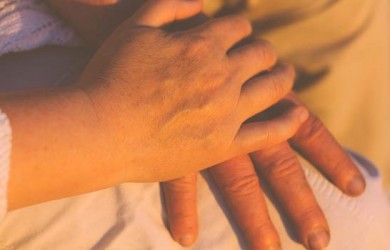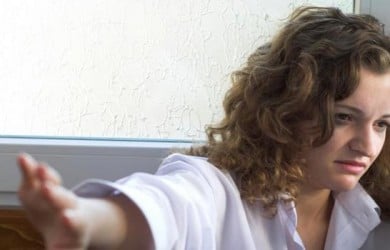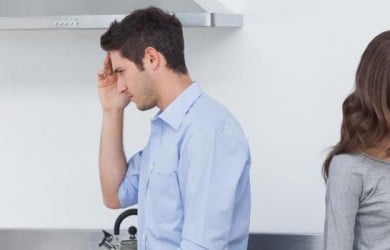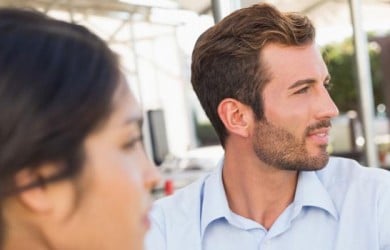 Popular Topics On Marriage Help