10 Effective Strategies for Healthy Co-Parenting With a Toxic Ex
When you get a divorce it might seem as though your partner becomes a whole new person. They seize to be as kind, caring, and attentive and care for their own good only. This is especially true if you left a toxic relationship. When the other parent is toxic, one of the biggest challenges becomes learning how to co-parent successfully.
However difficult, it is worth working on establishing healthy co-parenting with a toxic ex. The relationships between family members have more influence on a child's behavior than marital status. Furthermore, the negative effects of divorce can be greatly mitigated by positive interactions between ex-partners.
If you are looking forward to learning co-parenting with an uncooperative ex, you are in the right place. Check out our selection of top 10 tips on co-parenting with a toxic ex and start applying them today.
1. Think strategically
Co-parenting after break up is already challenging enough without having to worry about doing it with a toxic ex. However, when this is the case, you are still bound to find a way to learn how to co-parent with your ex. One of the first successful co-parenting strategies you should try is to think strategically about this situation.
What do we mean by this?
A divorce is an emotional situation. When overwhelmed, we fall out of our usual approach to problem-solving where we try to think ahead and prevent problems, rather than just dealing with them as they come. When we say think strategically, we mean think ahead to the next few steps your ex could take. What do they want to achieve and how do you think they might try to do it?
Co-parenting problems start when ex-partners use kids as a way to get revenge on each other. If you think your ex aims to hurt you, think about how they might attempt to do this.
Most importantly, how are the kids going to be a part of it? How could your ex involve them? The answers can help you create potential pathways to a more healthy co-parenting style. Also, consider other co-parenting advice we shared here as a part of your strategy.
2. Give in order to receive
Most likely you would want to be able to move on without your toxic ex in your life and not worry about extending any gestures of kindness to them. However, if you want to eventually have the same from them, you need to set the example.
Why does it have to come from you, you ask? Because otherwise, it would be like waiting for rain in the desert. It could happen, but no one knows when and you don't have that time to waste.
Don't get us wrong, we are not saying to cave in your requests in the divorce settlement. Rather be open to hearing them out to know what they are after. This can also help with the strategic thinking we mentioned before.
When they feel listened to, they might be more willing to extend the same currency. Furthermore, give them something you don't care as much about to be able to ask for something in return.
Co-parenting with a controlling ex often demands of you to be the bigger person. We know it's hard, but remember you are doing this for your kids. And we hope the rest of our co-parenting tips will help with this goal.
3. Be ready to be challenged
The scout's oath applies here-
"Always be prepared."
The situation of co-parenting with a toxic ex will test your co-parenting skills over and over again. If you are to get through this trial it is important to prepare to be challenged.
Acknowledging this can help you get ready for the trial. Some of the questions you can think about are:
Who is there to rely on?

What

resources

do you need, and you don't have them yet?

How to be there for yourself so you can be there for your kids?

What is the worst-case scenario and what can you do to prevent it?
4. Focus on what you can control
A sure way to feel angry, sad, and powerless is to persistently attempt to control what is beyond your control. Instead, try to put your efforts where you will get a return of investment. Perhaps you can start by asking yourself:
What am I trying to control that is defining my attempts? Why is it important to me that I try and seize command over it?

What is under my control? If I focus on those things, what will be different?

If I only focus on what I can control, what do I fear I will lose?

What do I desire? Is my goal under my control?

If it isn't, what can I aim at that is important to me, yet possible to accomplish through my own agency?
5. Surround yourself with support
A divorce is a lonely place. Most people find out who their real friends are when they receive judgment instead of support. How to cope with co-parenting? One of the key tips is to surround yourself with people that make you feel understood and accepted.
It might mean that in the beginning there are only a few people in this circle. Don't lose hope! So many have passed this trial and are willing to share their story, their advice, and their support with you. You only need to find them and be open to receive support to overcome the overwhelming effects of separation.
Don't look for water in an empty well, rather where you can find it. Again, who you spend time with is under your control. Choose to be with people who accept you and encourage you in the way that feels right to you.
6. Be dependable & allow for boredom
What your kids now need is time to process everything that is happening. For this to happen they need to have some roots amid all the changes and be bored at times.
What are some consistencies you can offer them? It could be some activities they have always been a part of, their friends, or some family traditions that are significant to them. This will make them feel they can rely on you and relieve some of their anxieties.
Also, don't swamp them with activities. Instead of trying to organize a road trip, an adventure park excursion, or a pajama party, give them time to process their emotions. Boredom is usually a good start. Do some things that don't require a lot of mental capacity, like gardening, playing a board game, or watching a movie.
More than anything they need to feel secure and rely on you.
7. Have consistent rules in both households
No one knows the right answer to the question of how to co-parent with your ex. Potentially not even you. But that is okay. This is a process and it requires time to get to the answers. Among other things, the time to agree on the rules that will be followed in both households.
Although you are ex-partners, you are never ex-parents. Therefore, trying to still be a united front is important. Sometimes this will be easier, other times you will want to dig a grave in the backyard and bury your toxic ex in it. Remember to keep iterating until you agree on rules that work for both you and your ex.
8. Consider therapy
One of the best ways to learn how to deal with co-parenting with a toxic ex is to explore this topic with a professional. Psychotherapists help you turn all the tips on co-parenting with a toxic ex into daily actions customized to your unique situation.
Co-parenting with a toxic ex requires you to open many topics at once, and handle a lot of challenges at the same time. Sometimes all you will need is to cry uninterruptedly and put yourself together again. This is something a good therapist can help you with.
Additionally, they can help you acquire co-parenting communication tools to deal with your ex better and protect yourself and kids even more.
9. Talk to your kids often
Data suggest helping your kids is especially important when divorce is not only legal but emotional too. When loyalties are divided children could experience "anxiety about the uncertain, the unexpressed, and the inexpressible." Hence, it becomes all the more important to talk to them and help them find the right frame for this experience.
We know that, at times, you are exhausted and all you want is to deny the reality and escape it with a good movie. Co-parenting with a toxic ex can leave you drained and unable to dedicate time and energy to your kids. However, your kids need you to talk to them. They are also trying to frame this experience somehow and find a place for it in their heart and mind. So keep in mind this question:
How can I help myself have more capacity so I can be there for my kids more?
10. Create a family plan
One of the final tips on how to co-parent involves making a co-parenting plan. Some couples can do this alone, while others need a mediator or a lawyer. This can be a document approved by the court or a simple agreement you make between you. Consider what option makes the most sense for your case.
Co-parenting with a toxic ex teaches you to be ready for the unexpected and look for the fine print.
Before signing anything make sure to get another set of eyes to look at it. Actually, multiple sets of eyes. Rely on your social and/or legal support to catch something you might have missed.
This too shall pass.
Right now it might feel insurmountable learning how to co-parent with a toxic ex. However, if you keep trying to be kind to yourself and keep improving your skills, both co-parenting and coping, you will be okay. Actually, more than okay! You can be happy and fulfilled again.
In the video below, Herve G Wery talks about the approach for minimizing and overcoming the traumatic impact of separation. Positivity can help build better relationships.
There is a long journey ahead of you and you can do it. When thinking about how to co-parent with a toxic ex, don't hesitate to consult your friends, look for new social support, and consider therapy. Be consistent with your kids, give them time to process this experience, and take care of yourself so you can be there for them.
Whatever is coming your way, try to think strategically and you will be prepared.
Share this article on
Want to have a happier, healthier marriage?
If you feel disconnected or frustrated about the state of your marriage but want to avoid separation and/or divorce, the marriage.com course meant for married couples is an excellent resource to help you overcome the most challenging aspects of being married.
More On This Topic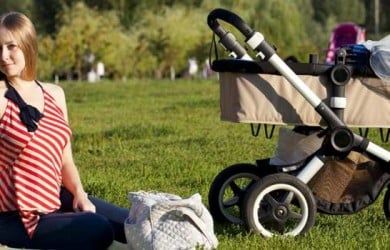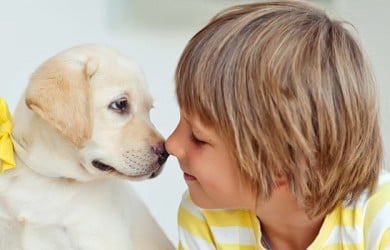 You May Also Like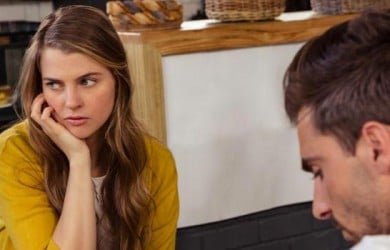 Popular Topics On Married Life