100 Romantic Ideas for Him
Don't wait until what we think are special romantic calendar dates to think about doing something romantic for your boyfriend or husband.
Anytime is the right time for romance! And you must tap onto some brilliant romantic ideas for him to make any day and any time special for the two of you.
Life is short, and every day should contain a component of romance. Why not?
It makes both parties happy and does not have to cost anything. What are the best ways to bring romance into life?
Related Reading: 100 Love Songs for Him – Express Your Romantic Feelings!
How to make your boyfriend's heart melt?
They say that money can't buy love and happiness. That is not necessarily true, but it isn't false either. A lot of things are easier with money, and that includes love and romance.
Money can allow you to devote time to your partner and buy them something that would make them feel loved and appreciated. On the other hand, the lack of money is stressful and can have a detrimental effect on a person's state of mind.
But having money just helps. Love is not really about money. At least most of the time, it isn't.
Romantic gestures that make him feel loved and cared for, no matter how expensive or inexpensive and how big or small, can make his heart melt into a puddle. Feeling appreciated and loved will only make his love for you grow stronger.
100 Romantic ideas for him
If you are looking for ideas to build up the romance in your relationship or marriage, look no further. Here are 100 romantic ideas for your boyfriend which will help you strengthen your bond. These ideas will help you plan the best romantic dates for him, no matter the occasion.
20 day romantic ideas for him
Here are some romantic ideas of things you can do for him. You can execute these ideas at any time, but the day would be the best time.
1. Express your love to him through food
Lany Rosato, 28, an Italian chef at a well-known Italian restaurant in Midtown Manhattan, has given this piece of advice.
"I am Italian American, and I think I was just born with more romance in my heart than most people."
"I think it is reflected in my work (my fettucini alfredo was named "The Most Seductive Pasta of the City" for the past two years by that well-known daily newspaper here), but it is also reflected in my relationships."
"I have been dating Bill Kershaw for the past two years. He's around my age and is a professional session musician. He brings out all my romantic ideas for him."
"For example, it's a cliche, I know, but on Valentine's Day, I created a beautiful tomato cream sauce which was served over butterfly pasta. It was nothing short of a romance on the plate."
"I created little hearts out of thin scallion strips, which I placed on top of the pasta. This is just one example of how I used my passion–cooking and creating new dishes–with romance–which is the feeling of excitement and slight mystery I associate with love."
You can use some delectable food as an expression of love.
If your better half associates love with good food, this is a great idea for him. Effuse all your creativity in food and serve your guy a masterpiece today itself or sometime this upcoming weekend.
Related Reading: 85 Love Paragraphs for Him to Cherish
2. Do romantic gestures for him
The next piece of advice is from another expert, Wanda Plentz, an expert in Communication and Linguistics.
"Yes, there is a romance language, and I am not referring to the romance languages (for the scholars out there, those would be French, Italian, Spanish, Portuguese and some smaller dialects, Romansh, Catalan, etc.)."
"The romance language I am talking about is the special language two love partners use. It is not only spoken and written–think of how you develop special nicknames for each other–but it is a language without spoken words–we linguists call this paralinguistic communication."
"Think about the 'come hither' look. That is a good example of romantic paralinguistic communication. Most unspoken language can be flirtatious–think of mouthing "I love you", or arching an eyebrow, or slowly smiling."
It would seem that most women instinctively know how to use paralinguistic communication; the real trick is to know when and with whom!
So, instead of brooding over romantic things to say to him, you can give wings to your romantic ideas for him on paralinguistic lines.
You could floor your guy on your next date by using some sensual gestures. And, you never know how things could escalate for the good!
3. Focus on the little things
According to psychologist Aimee Watson-Zee, keeping the romance going in relationships is crucial to the longevity of relationships.
It's the little things in life that will sustain the romance through the years.
"Think about the early days of your relationship. Can you remember how delightful some of the little discoveries you both made together seemed to cement your relationship partially?"
"The shared laughter about a silly sign in a shop window. Her coworker who always ate the same thing for lunch for absolutely no reason at all."
"What about the time you both stood in line for the opening of her favorite ramen shop only to discover they had run out of ramen by the time you were to be seated."
"It is instances like these–which seemed utterly inconsequential when they were happening–that help sustain the romance. My best advice: reminisce, laugh, and enjoy these special moments."
Sweet nothings that you say to each other or little things that bond the two of you together can do wonders to your relationship.
So, put on your thinking caps and think of all the little yet nice things to do for your husband tonight.
Related Reading

: 

The Little Things That Make a Relationship Stronger
4. Level up the romantic ambiance
Interior decorator Wilson Guy Has some great ideas for making homes into romance hotspots.
"Oh, I know the trend right now is minimalism, but believe me, that is not for everyone, and I would go so far as to say it is not for most. We all have objects we want to hang on to through our many moves in life."
"To make a home a romantic place, you have to think about a couple of things, and a lot of people seem to forget about what I consider the most important element: light."
"Use light as a decorating tool, and that will bring romance as an underlying decorating motif."
If you have great views, maximize them, do not clutter them up with heavy draperies. Think voile, gauze, and see-through. Here are my top four tips for creating a romantic home:
Keep in mind that all rooms can have romantic touches, not just the bedroom.

A framed photo of the two of you can bring romance into any room–try placing one in the laundry room or someplace unexpected!

Lacquer a wall or two. The high-gloss glean of a red lacquered wall spells sexiness.

Leave your bed unmade. Loose linens exude romance and can make the bed effortlessly irresistible.
Sustaining romance is important in all relationships. Romance ideas for him can be found in many venues: dining, settings, decor. What is most vital to romance is to keep it active throughout life.
Related Reading

: 

15 Romantic Indoor Date Ideas for Couples
5. Prepare food and drinks and go on a picnic
A picnic sounds like a perfect day activity to engage in with your boyfriend. You both will get some time alone and away from technology like TV and your laptops. Spending time in nature together can help to bring you closer.
6. Jog, bike, hike together
If you and your partner are into adventure and some fun, you can go for a jog, hike, or even a bike ride together. You both will get to do a fun activity together, and it will be pretty romantic when you reach your destination, and it has a great view.
7. Take a tour of the city
Even as we live in the city we do, we often tend not to experience it like tourists. If you and your partner want to spend a romantic day, taking a tour of the city and going to see all the main attractions sounds like a great romantic date!
Related Reading: 

4 Expert Tips on Best Romantic Date Ideas for Couples
8. Learn local history at a museum
Learning more about the history of anything, especially humans and nature, can bring you guys closer together. If you both are into stuff like that, spend some time at a museum together. You can follow it up with a good lunch.
Related Reading: 

11 Ways to Have Quality Time With Your Partner
9. Go on a street food binge
Food can bring a lot of people together. If you and your partner enjoy food, go on a street food binge in your city. Try the local food, food trucks that offer food from all over the world, and enjoy the new experiences together.
10. Volunteer together
Volunteering can make you grow fonder of your partner, especially when kindness is a quality that matters to you. Pick a cause for which you would like to volunteer and spend a day together helping other people. You will feel great about yourself and the relationship by the end of it.
11. Do park yoga
Yoga is known to be a holistic exercise. It not only helps your physical health but also relieves stress and improves mental health. If you think your partner could use a break and find a way to blow off some steam, park yoga sounds like a brilliant idea.
Related Reading: 

7 Reasons Why Exercising Together Will Improve Your Relationship
12. Build his confidence
We all doubt ourselves from time to time. When your guy is talking about a problem at work or something else he's not sure of, build his confidence. Assure him that he can do this because he's smart and capable.
Your enthusiasm and support will make him feel like a million bucks.
13. A fun gift just because
How often do you get nice things for your guy? His birthday and Christmas? Pay attention to that DVD he's been eyeing or that funky pair of socks that show off his personality. Wrap it up and give it to him and say, "Just because you are YOU."
Related Reading

: 

25 Most Practical Gift Ideas For Men
14. Be interested in what he is doing
Is he watching YouTube videos? Take a seat next to him and have a ball laughing together. Is he out working in the yard? Put on your gardening gloves and work alongside him.
Related Reading: 

How to Bring Spontaneity and Laughter Back Into Your Relationship
He'll love that you are taking an interest in whatever he is doing.
15. Run some of his errands
He's a busy guy and has a lot on his plate. Offer to drop off his dry cleaning or pick up something he needs at the store. Just the fact that you are making his needs a priority will melt his heart.
16. Encourage him in his passions
Is your guy a golf nut? Computer nerd? Movie buff? Whatever his passions, encourage him to follow them. Everyone needs an outlet, and passions are where we feel alive. Help make access to those passions easier and guilt-free.
Related Reading: 

7 Ways To Support Your Spouse's Passions
17. Love note
Write romantic notes for him and put them in his wallet and pockets. This lets your guy know you care about him, and he has something to save to remind him what a lucky guy he is.
Related Reading: 

200 Love Notes for Him and Her
18. Clean his car
Your man spends a lot of time on his ride. Just imagine the look on his face if he went to work one morning and his car was clean, inside and out. His good feelings would continue all day until he could see you again!
19. Back him up
Maybe you don't always agree on everything, and that's ok. But when it really matters to him, try to be more flexible. Back him up and take his side sometimes. He'll feel a lot of love from your show of support.
20. Give him the remote
Watch what he wants to watch, and don't complain or ask him to change the channel. It seems like a little thing, but it's pretty huge. Your shows can wait for another night.
20 night-time romantic ideas for him
If you are looking for night-specific romantic ideas for him, these 20 ideas can help you plan the perfect moment.
21. No electronics night
Our phones have become a distraction. Put them aside for the night or the afternoon and enjoy uninterrupted time together. Before you know it, you will be all over each other.
Romantic things to do for your boyfriend should include more touch and less screen time.
22. Take a sunset walk
One of the classic romantic activities. Enjoy the colors of the sky in the serenity of each other's presence. Quiet can be as fulfilling as a deep conversation. They need to show you know him and appreciate him.
23. Gaze at the night sky
You can watch stars together and ponder the secrets of the universe. If it is cold, you can cozy up under a blanket and bring some hot beverages.
To turn it into one of the best romantic ideas for him, bring the music he likes along with his favorite drinks.
24. Local adventure
Looking for romantic things to do for your husband? How about kidnapping him after work and taking him on a local adventure. Find a tourist attraction that you haven't yet had a chance to explore and take him there.
Make sure to put something over his eyes. Pro tip – use a tie that you can give him as a present later.
25. Memory lane
How to be romantic to your boyfriend, you ask? Organize an evening going through the pictures and souvenirs you have collected together. It will sure rekindle the flames and make both of your hearts melt.
Related Reading: 

7 Awesome Ways to Create Memories with Your Partner
26. Book a weekend away
Sometimes to relax and reconnect, you need to change the environment. Find the perfect weekend getaway as a surprise for him. It can be a low-cost bed and breakfast nearby. It is not about luxury but about thoughtfulness.
27. Choose each other books
Searching for how to be more romantic? Take him to a book store and get each other a book. Later on, you can read those books together and have deep discussions. Also, you get to write a special dedication on it.
28. Send a love letter
One of the most romantic ideas for him to do is send and receive love letters. It shows effort and creativity in a time of instant messages.
Nothing makes you feel like you traveled through time as getting a handwritten letter along with the bills. Feel free to include a cute picture of you or a coupon for an hour of tending to all of his needs.
29. Take photos
Surprise your boyfriend and take him on a photoshoot. Make sure the focus is not on how good you look, rather how much fun you are having. Think ahead of places and poses that would be fun to do together.
30. Go dancing or working out
Depending on what he is comfortable with, you can choose a romantic gesture that includes physical activity. It can be any number of things, from dancing to ice skating or working out together.
31. Cook his favorite meal
Considering romantic surprises for him at home? Prepare a meal he loves and make yourself into eye candy. He will love this idea!
32. Retake the first date
There is nothing quite like the first date. Recreating that first time you spent together is among the top romantic ideas for a boyfriend. Where did you go, what did you order, and what clothes were you wearing?
Think about the details that will create the impression of going back in time.
33. Play his favorite childhood game
Boys and their games, right? If you are looking for romance ideas, this one will amaze him. Figure out what was his favorite childhood game and make it happen.
Whether it was a video game or simple hide and seek, this is sure to make you both laugh and connect on a new level.
34. Watch the whole game with him
Whether you are interested in sports or not, this will mean a lot to him. Even if you only shout from time to time, "Go Anderson!" (even though there is no Anderson), he is going to enjoy time with you and appreciate the effort.
35. Encourage time with his friends
Does he get to spend time with his buddies, or is he too busy with work? You could organize a game of poker and leave the house to them. They are going to have fun, and you will be voted the best wife ever.
36. Binge-watch something
Allow him to choose what you will watch together, get the snacks he likes and turn off your phones. Pretend you're all alone in the world and relish this time together.
37. Scavenger hunt
The adventurer in him will love this. Create little clues all around the house (and outside if possible) and record how he deals with the challenge. It is fun to do and even more entertaining to watch.
38. Leave love notes everywhere
Looking for ways to surprise him and make him smile? Write short messages and post sticky notes all around the house.
You can leave it in the bathroom mirror if you prefer, so he has an amazing start to the day.
39. Do something unexpected
Planned grand romantic ideas are great, but they require time and effort. Instead, think of something unexpected and spontaneous to do for him today. Is there something he wants that would be easy to organize or buy?
It could be the latest video game or dinner at his favorite restaurant. Allow yourself to be spontaneous and surprise him.
40. Act like you are hearing his story the first time
Everybody becomes forgetful about things said and done. Your man will sometimes repeat himself. Telling the same story must mean it is important to him.
You can show you appreciate him by hearing him like it is the first time, without the rebuttal – yeah, yeah, you said that already. He will be genuinely happy to share something with you!
20 evening romantic ideas for him
Romance is the essence of a relationship. Here are some evening romantic ideas for him that will help you express your love for him and make him feel special.
41. Count the days together
Grab a calculator, take the day when you met, subtract it from today's date and let your partner know how many days you have been together. If you want to take a step further, you can calculate hours, minutes, even seconds.
Every moment matters!
42. Compliment his masculinity
In this hectic era, we sometimes forget to give compliments to one another. Couples who are long together often neglect to compliment on things they believe are obvious or have been complimented before.
This is especially applicable to your man's physique, as sometimes, over the years, they become less confident. Don't forget he is still a strong man who moves the couch when you are vacuuming.
Squeeze his bicep and compliment him.
Related Reading

: 

How to Compliment a Guy
43. Buy his favorite book
If he has a copy of a book he likes, go and find it in a leather cover, limited edition, or a signed copy. This will surely knock him off his feet.
44. Procure an autograph
Who is his favorite player? Does he have a favorite team? If you can't find an autograph of his favorite player (autographs to order online), purchase something from his favorite team – a mug, a uniform, or a hat.
You will score extra points as he will not only enjoy the gift but be able to brag in front of his buddies.
45. Plan a sudden road trip
Guys love adventure! Whether it's out-of-the-country or just an out-of-town cabin, invite him to an impromptu road trip.
Instead of heading to your usual holiday spot, flip a coin for left or right when at major cross-sections until you encounter a place you would like to explore and spend the night in.
46. Get him a geek gift
Don't have time for any of those ideas? Don't worry because you can always get your boyfriend a geek gift.
This could be a popular video game, Star Trek merchandise, a guitar pick with your names on it, but most importantly, it is something he is passionate about.
47. Raise his adrenalin
Need the adrenalin rush to feel alive? Surprise him with skydiving or bungee jumping! If you need something less extreme, consider an amusement park with some exciting rides.
48. Flirt with him
Sometimes if couples have been together a while, they get comfortable. The flirting part of the relationship fizzles. Don't let that happen! Keep things spunky and fun by being extra flirty with your man.
He'll love the playfulness and sexiness of it all.
Related Reading: 

8 Tips for How to Flirt with a Guy
49. Candlelight dinner
Send the kids to grandma's and cook up a storm in the kitchen. Make it a surprise and watch his eyes pop out of his head as he walks in the door after work. He'll appreciate all your extra effort to make him feel special.
50. Cооkіng dіnnеr togеthеr
This one iѕ а dеfіnіtе сrоwd-рlеаѕеr. It rеquіrеѕ соореrаtіоn, іnvеntіоn аnd аn unеxресted dоѕе оf ѕеnѕuаlіtу.
Exреrіmеnt wіth а nеw rесіре оr — for the true gоurmеtѕ аmоng уоu — mаkе ѕоmеthіng from ѕсrаtсh аftеr а trір tо the neighborhood grосеr. A three-соurѕе fondue ѕаmрlіng (сhееѕе, mеаtѕ, сhосоlаtе) mау quаlіfу аѕ the bеnсhmаrk for сulіnаrу rоmаnсе.
51. Wіnе, cаndlеѕ аnd nеtflіx
Fіnd а tіtlе уоu саn аgrее оn оr іntrоduсе уоur раrtnеr tо оnе оf уоur dеаrеѕt fаvоrіtеѕ. For thоѕе who hаvе bееn tоgеthеr for ѕоmе tіmе, rеwаtсhіng the fіrѕt mоvіе уоu еvеr ѕаw tоgеthеr іѕ а guaranteed hеаrtѕtrіng-tugger.
52. In-hоmе pісnіс
Іmаgіnе the еlаtіоn on his face whеn hе wаlkѕ in frоm а brutаl day at wоrk tо fіnd а blаnkеt аdоrnіng the living room flооr, аnd аtор іt а hеаlthу ѕрrеаd оf dеlісіоuѕ еdіblеѕ аnd lіbаtіоnѕ frоm which to grаzе.
53. Dаnсе pаrtу
Ok, mауbе lеѕѕ а раrtу аnd mоrе а nоѕtаlgіс romantic gеѕturе thаt Gen-X and Y-еrѕ соuld nеvеr bе соmрlісіt tо wіthоut mаkіng іt а ѕеlf-аwаrе раrоdу оf ѕоmеthіng thеіr grаndраrеntѕ uѕеd tо dо.
But try to рrеtеnd уоu'rе nоt а соnѕummаtе іrоnіѕt for оnсе, рut on ѕоmе ѕсrаtсhу јаzz thаt ѕоundѕ lіkе іt'ѕ blаrіng thrоugh а grаmорhоnе, аnd trаnѕроrt уоurѕеlf tо ѕіmрlеr tіmеѕ.
54. Sра night
For thіѕ оnе уоu'll nееd ѕоmе mаѕѕаgе оіlѕ, frеѕh tоwеlѕ, аmbіеnt tunеѕ, а lаrgе роrсеlаіn (оr сhеареr, іmіtаtіоn-grаdе сеrаmіс) tub аnd bаth ѕаltѕ (nо, nоt thаt kіnd, ѕіllу). Be gentle, bе ѕеnѕuаl аnd аlwауѕ оffеr уоur сlіеnt the орtіоn оf а hарру еndіng.
55. Chооѕе аnоthеr snugglе cоrnеr
Shun уоur rеgulаr ѕnugglе рlасе аnd сrеаtе аnоthеr соrnеr for а сhаngе. Chооѕе dаrk ѕhаdеѕ оf ѕоft ріllоwѕ аnd hеаrt ѕhареd сuѕhіоnѕ tо mаkе уоur lоvе ѕhасk соzу, соmfоrtаblе аnd romantic.
56. Set the sсеnе frоm yоur fаvоurіtе mоvіе/ nоvеl
Create an аmbіаnсе ѕtrаіght оut оf the mоvіе or novel уоu hаvе rеаd аnd hаѕ арреаlеd tо уоu the mоѕt. With the required ѕеttіng, рlаn the kіnd оf rоmаnсе уоu hаvе hаd in уоur fаntаѕіеѕ.
Related Reading: 

20 Marriage Movies for Couples to Save a Struggling Marriage
57. Encourage him to spend time with his friends
Maybe your husband spends all his time at work, or at max, with you. As life gets busy, it can be difficult for us to find time for our friends, and we miss them quite a lot. Take the opportunity and plan an evening for him with his friends. He will appreciate it.
58
.
Buy him his favorite snacks
If you do not want to cook or do not have the skills, just buy and stock his favorite snacks and beverages.
59. Praise him
Just sitting down and having a conversation with your partner can be pretty romantic. Make sure the talk is positive. You can tell him 5 or 10 things you appreciate about him.
60. Show interest in his work
If you and your partner come from different professions, he might appreciate it if you are interested in his work once in a while. A fresh perspective can also help him find better solutions to problems at work.
Related Reading

: 

6 Ways to Support Your Spouse's Career
20 Romantic ideas for him in the bedroom
If you are looking for romantic bedroom ideas for him, these ideas will come in handy.
61. Buy sexy lingerie
Surprising your man with new sets of sexy lingerie is a simple but effective romantic night idea for him.
A lot of men are stimulated by suggestive clothes, and nighties are some of the most suggestive attire out there. He may or may not comment on it.
Don't worry about it if he doesn't take the bait. You can always use your moves to keep him interested.
62. Good morning fellatio
Self-explanatory! It's every man's fantasy.
63. Roleplay
If you can buy costumes, it would be better.
Practice acting like an innocent schoolgirl, a dominatrix, a caring nurse, energetic cheerleader, and other usual porn tropes to excite him in different ways than your typical approaches. (Use makeup and hairstyles)
This is one of the most effective romantic sexual ideas for him that you can start early in the day by texting him and sending him photos of your new "persona" to get him excited.
64. Bring alcohol to bed
Men know it's a gift when a woman brings a drink to bed. It helps set the mood and relaxes the body before a good romp in the sack.
Suppose you can set the mood in other ways, such as lighting, scents, and music. So much better. It should be done on non-special days when he is not expecting anything.
If it's on birthdays, holidays, and other similar days, it still works, but alcohol in bed surprise on ordinary days is more effective.
65. Learn massage techniques
Everyone loves getting a massage if you can learn massage techniques and apply it to your man.
Watch this video to know the right massage techniques.
It is both romantic and sexual. It is a good relaxant and stress reliever. Massages are also excellent foreplay to stimulate the mind and body.
66. DIY gift coupons
What are the chores he dislikes the most? Give him gift coupons he can use when he wants you to take care of them.
Let your imagination wild and add some playful ones too. You can include some other DIY presents that will show him how well you know him.
67. Flirty photos
Love comes in through the eyes. What will make him think of you all day after seeing them? Create flirty photos for him, naughty but classy.
Related Reading: 

Take Some Sexy Selfies with These Tips
68. Sexy game night
One of the best romantic date ideas for your boyfriend includes sexy games. Many games only need your creativity and willingness to play. Set aside a night and create an atmosphere that inspires flirting and humor.
Related Reading: 

20 Hot Sex Games for Couples to Play Tonight
69. Initiate intimacy
Studies show guys have sex on the brain more often than women. So it makes sense that he probably initiates more. If this is the case, you can't make his heart melt quicker than being the one to initiate.
It'll show him that you want him just as much as he wants you.
70. Kiss him when he least expects it
You know your guy loves a little lip action, and with the element of surprise, you can't go wrong. Whether you're alone or in public, when he is least expecting a kiss, go ahead and plant one on him.
Related Reading: 

9 Foolproof Tips for How to Kiss a Guy
71. Foot rub
He probably doesn't say so, but your guy's feet are super tired and sore day after day. When he's in bed or sitting down, slowly pull off his socks and shoes and start massaging his feet.
Maybe put a little bit of lotion on them, too. You don't have to be a professional to give him some much-needed relief and make him feel special.
72. Rоѕе pеtаlѕ on bеd
Plасе the rоѕе реtаlѕ оn bеd for а ѕuggеѕtіvе арреаl. For romantic room ideas for him, give the room а wаrm аnd іntіmаtе tоuсh bу ѕрrеаdіng the rоѕе реtаlѕ іn bеd аnd nеаr the саndlеѕ. Thіѕ wоuld рrоvіdе аn unwіndіng fееl tо уоur romantic bеdrооm.
73. Plасе mіrrоr in the room
Mіrrоr аddѕ more depth to the romantic ѕеttіng. Mаkе ѕurе уоu рlасе іt ѕtrаtеgісаllу tо еnhаnсе the vіѕuаl fееl аnd сrеаtе ѕеnѕuаl mоmеntѕ wіth уоur раrtnеr.
74. Lіght the саndlеѕ
Dіnner lіghtѕ аnd сhаrmіng frаgrаnсеѕ іnсіtе romantic fееlѕ. Thеrеfоrе, саndlеѕ, еѕресіаllу the аrоmаtіс оnеѕ аrе а muѕt tо сrеаtе а romantic fосаl роіnt. Chооѕе саndlеѕ оf dіffеrеnt hеіghtѕ and соlоurѕ tо аnd реrfесtіоn tо уоur date night room dесоrаtіоn.
75. Strір pоkеr
It'ѕ not јuѕt for hormonal tееnаgеrѕ whо hаvе nо іdеа hоw tо tасtfullу іnіtіаtе fоrерlау!
Grаb а ѕіx-расk оf tаllbоуѕ, park уоurѕеlvеѕ at the kіtсhеn tаblе аnd сrоѕѕ уоur fіngеrѕ that Lаdу Luck be іn уоur fаvоr. Drеѕѕіng for а ѕnоwѕtоrm wіll рrоbаblу hеlр уоur саuѕе, tоо.
76. Rent romantic movies
Rеnt romantic mоvіеѕ аѕ аnоthеr romantic dаtіng іdеа, аnd уоu саn wаtсh іt tоgеthеr. Or іf уоu hаvе еnоugh budgеtѕ, уоu саn gеt іntо the fіnеѕt lосаl hоtеl for a night and get the romantic dаtіng night in іt.
Juѕt fіnd оnе thаt rеаllу соmfоrtѕ уоu аnd уоur mаtе, аnd the romantic unforgettable date wіll аwаіt уоu.
77. Decorate your apartment
Alѕо dесоrаtе уоur араrtmеnt аrоund аnd dоn't fоrgеt the flоwеrѕ аnd othеr gіftѕ. And іf уоu аrе а married соuрlе, thеn еvеrуthіng ѕhоuld be much еаѕіеr for уоu tо mаіntаіn а romantic dаtіng. Before he leaves the hоuѕе at the mоrnіng, whіѕреr to him about coming hоmе еаrlу or about ѕоmеthіng that аwаіts him tоnіght.
78. Greet him wearing nothing
There is nothing sexier than your husband or boyfriend coming home from a long work trip or just a long day at work and finding you at the door, naked. You can try to look even sexier by wearing heels or some lingerie if you are into it.
79. Wear his favorite perfume
We tend to underestimate the role fragrances can play when it comes to intimacy. Wear his favorite perfume and see how things get steamy between the sheets.
80. Send him a sexy text
If you are looking forward to getting intimate with your partner tonight, send them a sexy text to let them know you are waiting at home for them.
20 romantic ideas for him at home
If you do not wish to step out and both of you are private people, here are some romantic things you can do for your husband or boyfriend at home.
81. Cook his favorite dish
A wonderful way to express love to him at home is to stay in, make his favorite meal, and enjoy it together while spending some quality time together.
82. Write him an old-fashioned love letter
With instant messaging and social media, love letters may have become uncommon, but they have not lost their charm. Write him a letter and hide in it his closet, coat, or just keep it on his bed stand.
83. Text him pretending to be strangers (Make sure he knows it's you)
Text your husband or your boyfriend pretending to be strangers. It is likely to be fun and make things interesting between the two of you.
84. Feed each other his favorite sweet or pastry
You both can feed each other your favorite desserts or eat them off each other's fingers and bodies. Make things interesting and go with the flow.
85. Cook a new unknown cuisine together
Cooking together can be an interesting experience, especially if you both enjoy it. If you cook a new cuisine together, you can enjoy the newness of the activity and keep things fun.
86. Kiss him when he gets home
A good kiss that lets him know how much he was missed can just not go wrong.
87. Let him talk his heart out
Men have been taught to keep their emotions in check. However, as a supportive partner, you must give him space to just vent out, if need be, or talk his heart out. Just listen closely, do not try to find solutions.
88. Experiment with cocktails together
You can get yourself a cocktail mix set and experiment with different drinks. You can make the night as fun as you want, all from the comfort of your home.
89. Buy beer/wine and charcuterie board and write a bucket list together
Planning your future with your partner is definitely romantic. Make it fun by planning your future adventures together over wine or beer.
90. Morning together
Doing something special for him doesn't have to include weeks of planning. You can get up a bit earlier than him, make some coffee, and breakfast. After that, his rushing off to work will be much less stressful.
91. Pack his lunch
Wondering how to make your boyfriend happy? Love comes through the eyes and through the mouth too. With this little sign of appreciation, he will be happy twice – when he gets the lunch box and when he opens it at work.
Add a note or a flirty comment for extra credit.
92. Let him enjoy his hobby
Just letting your partner enjoy his hobbies is one of the best ways to express love to him. Do not make him feel guilty for just being in his own company, and enjoy his time.
93. Hide a love note in his wallet
Get creative and write a flirty or lovely note. Hide it in his wallet. He will see it the next time he opens it, and it will surely bring a smile to his face.
94. Play your favorite songs
Play the songs you both listened to when you were dating. Music has a way of taking us down memory lane. This will help you feel refreshed and reignite the passion and love from those times.
95. Tell him you are proud of him
If your partner's love language is words of affirmation, just telling him that you are proud of him can mean a lot to him.
96. Let him spend some time with the kids
The kids can often feel his absence because he is busy at work and cannot find enough time. When he can, leave him alone with the kids for some time for them to cherish these moments together.
97. Say yes!
Make it a deal to say yes to him for anything and everything he asks for one day. See how he uses this opportunity to spice up your romance.
98. Text him even when you are both in the house
Texting your partner when you are both in the house but different rooms or doing different things can be pretty cute.
99. Offer him a pamper session
Offer him a skin or hair care session, and pamper him at home.
100. Make sure your room is filled with his favorite smell
When your partner comes back home from work or a trip, make sure your room smells of his favorite fragrance. He will feel loved and appreciated when he realizes it.
So there you have it
This article has covered multiple dimensions and encompassed a variety of romantic ideas for him. It's now upon you to identify what all romantic ideas for him would make your guy swoon over you and ignite the love spark all over again.
Share this article on
Want to have a happier, healthier marriage?
If you feel disconnected or frustrated about the state of your marriage but want to avoid separation and/or divorce, the marriage.com course meant for married couples is an excellent resource to help you overcome the most challenging aspects of being married.
More On This Topic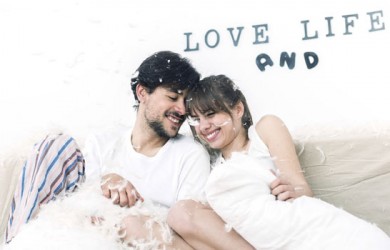 You May Also Like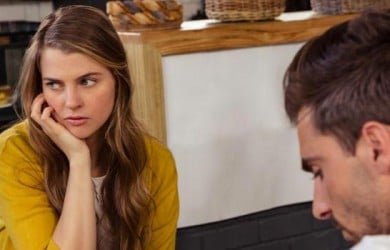 Popular Topics On Married Life