85 Love Paragraphs for Him to Cherish
Is there someone you really want to impress? Are you wondering what to say to the guy you have a crush on?
If you are in love, you are dwelling on one of the most magical experiences of human existence. For centuries, giving and receiving love is an assurance of us being cared for and supported.
Inherently, girls are hesitant to express their feelings to their beloved. Flirting, making the first move, or simply saying to the partner, 'I Love You', is traditionally believed to be a man's job. But, it is not the case anymore.
If you are a shy girl or simply lack words to express your feelings, here are some of the most wonderful love paragraphs for him that you can text him and make him aware of your emotional attachment.
Related Reading: 100 Love Songs for Him – Express Your Romantic Feelings!
How to make a guy feel special over text?
Bringing a smile on the face of the man you love is one of the most incredible feelings. It initiates similar feelings in your own self.
Out of shyness, girls really can't express in words what their man means to them in the world. But ladies, imagine how wonderful your love interest will feel when he will get to know how much he is loved. Also, in modern times, texting him your intentions gives an impression of how confident you are and what you want from your life.
If he is interested in you, he'll love seeing your text. In fact, he will anticipate getting more of such cute paragraphs every day.
However, there are some love paragraph texting rules you need to follow, else you might end up with an annoyed man.
Related Reading: 

10 Easy Ways to Express Your Love for That Special Someone
10 Tips on how to write a love paragraph for him
The way a man receives love is significantly different from that of a woman.
Here is a list of top 10 simple tips you must follow when writing a heartfelt I love you paragraph to him so that they feel your love exactly the way you want.
1. When showing affection in a text, each and every word should speak for itself.
2. Keep the text short, sweet, and easy to read.
3. The language should be loaded with positivity and enthusiasm.
4. Praise your man and let him know what value he holds in your life.
5. Begin the texting with a good conversation.
6. Show concern about him by asking him about his work, life, goals, passions, etc.
7. Do not be demanding about his replies.
8. Let him take his time to process your feelings.
9. Choose a specific time to message him, ensuring you are not interrupting him in the middle of important work.
10. Never go overboard with love paragraphs for him.
Now that you have learned the rules, here is a list of incredibly sweet paragraphs for him that you can share with him right away or take inspiration from to create your own love paragraphs.
Related Reading: 

100 Love Paragraphs for Her to Cherish
85 Love Paragraphs for Him to Cherish
Make him feel special and express your feelings most romantically with this best collection of love paragraphs. These words are beautifully blended to let him know how special he is and what he means to you.
"I Love You" Paragraphs For Him
Hesitant of being honest about how you feel for him? Take advantage of these "I Love You" paragraphs for him to combat the fear and express your feelings like a queen.
1. People always say one shouldn't put all eggs in one basket, as a means of security. But baby, I gave you all my heart and love, and you have proved to be worthy of it all, and much more. You are simply one of a kind and one in a million. I have never had a reason to regret saying yes to you three years ago, and I just want to say thanks for being the most amazing partner ever. I love you afresh today, now and forever darling.
2. I want to thank you for your unconditional and undivided love. Thank you for all the laughs and all the good times we spent together through thick and thin, you have been the sunshine in my life. I can't stop thinking about you! You are everything and very special to me! I love you!
3. I know we haven't been together all that long, and maybe it's too soon to say such things, but there are some things you just know and some things that need to be said the second you know them. I love you. I've loved you from the moment I saw you. I'm so glad to have a man like you in my life and I can't wait to see what lies ahead.
4. Whew – you've made it to the end of our collection of love paragraphs for him! Hopefully among them you've found some sentiments that echo your own feelings. Feel free to steal them to claim as your own – we won't tell anybody, we promise.
5. I always thought that love was a fairytale, only in songs and movies. Never could I have dreamed that one day I would find happiness with someone like you. I have been blessed with the most amazing man in the world and am forever grateful for your love and strength.
6. I used to be scared but knowing you're there has helped me to find peace at last. You are my safety net, the one who I turn to when I need support. I appreciate every little thing you do, from holding my hand and making me smile to being my rock when things get tough. No man had ever been there for me like you, and that's why I've never loved another man as much as I do you.
7. There is nothing in this world more important to me than you. Your love fills my days with joy, your compassion warms my soul and your generosity makes me smile. I feel a safety with you nothing and no one else has ever given me, like a blanket of love protecting me from all the bad in this world. Only you can do that, only my perfect guy.
8. You're the luckiest man because I'm the luckiest girl. You're the salt to my pepper, the coca to my cola. I love you more than words can describe and I could never imagine losing you. You are my anything and everything. You're the last thing I think of when I go to bed and the first thing I think of when I wake up. You're priceless and the most amazing man I've ever met. You're my best friend, my boyfriend, and my love. I feel like there is absolutely NOBODY who could make me feel like this but you. I love you more than my life!
9. I want to spend every second of my life with you. You give me everything I want in a man. It brings me happiness every day that a handsome man like you is my husband. I just want you to know that I love you!
10. You are the best thing that has happened to me. You are the most amazing guy in the world. And, you treat me the way a woman should be treated. You are the ground that I stand on, my knight in shining armor. I love you to the moon and back and then some. You know I could never ask for a more amazing boyfriend because I have the best one already. I never want to go a day without you, and I can't wait to spend the rest of my life with you. I love you so much, baby, forever and always.
Related Reading: 

200 Ways to Say "I Love You"
'I Miss You' Paragraphs for Him
Is your loverboy away for a while now? Are you missing him badly?
Let these affectionate 'I miss you' paragraphs express your feelings and determine if he feels the same in your absence.
1. I haven't laughed with an open heart since you left because no one can make me laugh as you do. Just wanted to let you know I miss you to the moon and back.
2. When we're not together, my soul feels empty. My heart feels numb, my emotions become shallow. Like a rainbow without colors, like poetry without rhyme, being away from you are my life's darkest times. I miss you.
3. Ever since you've been away, everything reminds me of you. I've been missing you so much lately, it's killing me inside. I can't wait until you're back in my arms once again. Each night without you is one filled with restlessness… hurry home, babe.
4. Being away from you is so hard, Because you took my heart away with you. Bring it back and make me happy, Wipe away the tears and stop me from being lonely.
5. You are always in my heart, but a part of me wants to touch you and hug you all the time. Your presence in my life is mandatory. Missing you, my handsome man.
6. Here is one lovely I miss you text from a beautiful heart to an angel without wings. There is no better time to send this text than now, letting you know that in every moment that passes by, I keep missing you so much.
7. When I miss you, I go crazy and do some pretty stupid things like drinking the TV while watching my coffee. Putting my phone in the laundry bin while talking to my shirt. Turn off the bed when I laid on the lights. I'm just tired of being without you.
8. The sun is switched off, stars are switched on, the blue sky goes off and the black sky comes in. A cool night is coming, and am sleeping alone. I miss you.
9. Missing you gives me heartaches. I never bargained for this long absence, and it is really telling on my performance at work. I need to see and hear you talk in person. Help me, please. I miss you.
10. These distances between us have taken all my happiness of my life. My life seems to useless and dull. You can fill my life with vibrant colors. I want you to come back to me and carry me while kissing me. I miss you so much. I am very desperate to meet you.
Related Reading: 

180 Missing You Quotes for Him and Her
Cute Paragraphs for Him to Bring a Smile
Bringing a smile to your beloved's face is one of the most satisfying feelings in the whole world. Use these cute paragraphs to make him grin from ear to ear within a heartbeat.
1. It would be an understatement if I told you that I love you because 'love' is not enough to describe how I feel about you. I can only imagine how miserable I would be without you. You make my entire life beautiful by just being in it.
2. It is raining outside, and that makes me want to rush home to you. Remember that time we completely cut off from everyone and just watched the rain outside our window? It would feel so good if we could snuggle up together and cuddle each other to sleep.
3. I want you to know that you are the most important thing in my life. You're the reason I do everything. When I get up in the morning, I feel so grateful for every second I have with you and have here on earth. You give my life meaning, you give my days such joy, you are the reason I smile. Thank you for being with me, for joining me on this journey through life. Your love is everything to me.
4. Your smile is what makes me happy in this life. When I look at you, I can't help myself thanking God for such a wonderful blessing. You are the type of boyfriend any woman would die for. I'm lucky that I have you already!
5. Thank you for the hugs you give so freely, thank you believing in me when I didn't believe in myself, Thank you for the apologies after the small and big fights, thank you for understanding and respecting my feelings, thank you for truly trying, for truly loving me, for truly caring. Thank you for all times, darling. I couldn't ask for more than you freely and lovingly give.
6. I know that I can be hard to handle sometimes and that my attitude gets the better of me on some days and we get into arguments, but just know that without you, I don't have a reason to be happy. Thank you for always putting up with my bad sides.
7. I just wanted to do something simple to say you're amazing and putting that smile I love so much on your face. I want everyone to know how much you mean to me. Ever since you have entered my life, I've been flying on Cloud 9, and I have not come down yet. I still don't know what I did to be so lucky to have you in my life. My dream has come true!
8. The little things you say to me always put a smile on my face. You make me want to listen to love songs, you still give me butterflies, and you still make me speechless. I don't know how I got so lucky to have such an amazing person like you in my life. You're the best boyfriend anyone could have asked for. I am truly blessed. I love you to infinity and beyond.
9. I like your smile: this is one of the best compliments that guys like, especially when they hear it from girls. So it is suggested that you send such messages on a daily basis. Also, he will try meeting you with a smile every time he sees you. This is a great text to make him smile at work.
10. You are the kind of guy, who wouldn't catch me when I fall. Rather laugh at me when I fall. But make sure to get me back on my feet and whisper, "I love my clumsy, boo".
Related Reading: 

Cute Things to Say to Your Boyfriend
Romantic Paragraphs for Him to Know Your Feelings
Check out these romantic paragraphs for him if you get nervous putting your feelings in words. No doubt, the man will feel connected with your heart with each word he read.
1. I think I've loved you my whole life, only I didn't know it was you I was loving. I have always had this feeling inside me that I was meant for something. After meeting you, I knew I was meant to love you. You are my reason for living. I've loved you my whole life and with each passing day my love only grows stronger.
2. There are moments when we're together, where I wish I could make time stop. I often think to myself, that I could easily stay in this moment forever. Just being with you, sitting with you, touching your cheek or stroking your back. Feeling you by my side is everything to me. Every moment I spend with you is the best moment of my life. I love you, and I will go on loving you through all the moments we share together from now until forever.
3. You have become such a strong presence in my life. It's so hard to explain what you've come to mean to me. It's odd how you can be this big full person with a big full life and not know that this whole other person is out there for you. A whole other life that's so much bigger than you could have ever imagined. Now that you're in my life, I feel like I have so much. My world feels bigger. My heart feels full. Because of our love, my world has grown. I'm so happy to be with you.
4. I think I've loved you my whole life. Only I didn't know it was you I was loving. I have always had this feeling inside me that I was meant for something. After meeting you, I knew I was meant to love you. You are my reason for living. I've loved you my whole life, and with each passing day, my love only grows stronger.
5. My life won't be complete without you in it. I knew I was in paradise when I slept and woke up with you by my side. My love for you is thick because I have not felt this way for anyone. I will always love you because my feelings for you will stay till eternity.
6. Our souls become one when our eyes met each other. Seeing you is feeling everything is fine. You are my best friend, my soulmate and my lover. You mean the world to me and I will always love you!
7. Thank you for all of the hugs you have offered me to squeeze the sadness out and all of the pep talks you have given me when I doubted myself. Thanks for the apologies after horrible fights, thanks for understanding and respecting my feelings, thanks for truly trying, for loving me, for caring, for making sure I'm okay at all times, thank you for the times I feel you wake up throughout the night and cover me back up and kiss my forehead.
8. When I look at you, I always feel so much stronger and surer of myself. When I think about you, I feel so happy knowing that there is someone out there in the world who loves me as much as I love them. You always make me feel like anything in this world is possible. With your love, it really does feel like I can do anything that I set my mind to. Your love is a miracle that I am so happy to have received. Being with you is a special feeling that I never want to lose. Knowing you and having you in my life has filled me with so much hope and a deeper sense of appreciation for everything that I have in my life. Because of you, I feel special and I know that what we have together is special.
9. What can I say? You've been there for me through everything. I know we fight, but every relationship has its ups and downs. I feel so comfortable with you. It's so easy to talk to you — I feel like I can tell you anything. I'm so proud to say you're my best friend and my boyfriend — you mean the world to me. I love you so much!
10. Watching you walk across a room is the greatest gift. The way you move is so strong and sure. The way you smile makes me feel at peace. Knowing you're walking towards me is a feeling so hard to describe. It's like coming home, a comfort, only the home is coming to me. I will never know such love, such peace, as you. You're my home.
Related Reading: 

Romantic Love Messages for Your Partner
When you have a man in your life who means the world to you, it is him all that you want and need. Full of such adorable words, our sweet paragraphs will get him thinking about you right away.
1. I have your habit and now I cannot live without you for a second. I can't imagine that anyone can unconditionally love me. When I spend time with you, I feel that time has stopped and every movement is also stopped. I always want to spend the most time and all my life with you. I never get bored with you. I can't explain that what the place of you in my heart and life is. Love you so much.
2. Before you, I was alone and didn't met people and didn't celebrate the birthday and other days. But since I met you, I've changed completely. You have become the special person of my life. I shared everything with you and you listen to me always. I am addicted to you. My day doesn't start until I talk to you. You are my good morning alarm and after talking to you, I feel fresh.
3. I saw an older couple walking the other day. They were wearing matching sports coats and holding hands as they chatted. The woman giggled at something and the man did too. They were so sweet and comfortable with each other. They obviously had so much love and history between them. It made me realize that one day we'd be like that. A couple walking together, talking, laughing, and enjoying the life we build together.
4. I tell you this every day, but you are the most beautiful person I know, inside and out, and I see that more clearly with each passing day. I love everything about you, about us. You do something to me that no other has. You have made me so happy, the happiest I've ever been.
5. I'm thinking about breakfast right now, but nothing seems good enough. I could get a fresh cup of coffee, but it wouldn't warm me up as you do. I could make a pillow from pancakes, but they wouldn't be as soft as your lips. Or, I could get a crepe filled with whip cream, strawberries, and powdered sugar, but it still wouldn't be as sweet as you.
Related Reading: 

101 Sweetest Things to Say to Your Husband
Emotional Love Paragraphs for Him
Are you dying to tell him how amazing he is, that he is the reason for your joy and happiness? Here is a list of emotional paragraphs that will make him smile and get in tears at the same time.
1. My love for you is far bigger and stronger than what you think. You are with me because each time my heart beats, it reminds me that you are in there. You have shown me how wonderful it is to love and be loved. The care you shower on me cannot be compared to anything in the world.
2. You made me the happiest woman on earth when you came into my life. I will shower you the love and care you need, and I will always be right there for you when you need me. I know having you was the luckiest thing that happened to me, I will handle you like a baby and treat you like a king.
3. Your love for me is so amazing, and I'll never get over you until I find someone new that can be great like you, which I think is impossible. You got me feeling like I'm touching the ceiling when I'm with you, boy. I can't control my emotions for you. Every day, my love for you gets stronger and better. I cannot spend a second imagining my life without you because life without you would make no sense. I cherish and adore you every day. I love you more than you can ever imagine, my dear.
4. Missing you is something that comes in waves. And tonight I am just drowning. Every now and then I see something that reminds me of you and then there I am, missing you again. Nothing makes a room emptier than wishing that you were in it. There is an empty place in my heart where you used to be.
5. I don't know how but I can feel whatever you are going through and or in whatever circumstances you are facing. It just happens naturally. And then I want to be with you to make sure that you are ok and want to make everything ok to make you happy again.
6. We started saying "I love you" some hours ago, and I'm getting afraid of letting you go. Promise to stay with me even in the darkest hour because each time I pray to God, I ask for a moon that will stick around when there is no sun. Then God sent you my way. I love you much.
7. There are many things you have done in my life, which ordinarily no man can easily do. You changed my life for good and made me a shining star as though no worries in life again. You put a smile on my face once again and took care of my past pain. Truly, I have never met a wonderful man like you before.
8. I can't finish the story of the special love you have been showing to me. You are in one way the most interesting person I have met in this world. Being around you gives me more energy for me to do better things in this world. I love your smile, your laugh, and the way you make me feel special.
9. Leaving you for another guy is impossible, as I'm sure I cannot find another who would love me as you do. Your love for me has wiped away all my painful past. I bless the day I set my eyes on you, and the day you captured my heart with your love. Since the day I let you into my heart, you have done nothing but filled it with everlasting joy and happiness. I love you more than the stars.
10. To my most cherished lover, the only man that makes me feel complete, the only man whose love has enveloped my soul. For all you have done to me, I feel like a queen each time I remember that you are a part of my life. Your love for me is real and undiluted. I love you so much and promise to love you just the way that you have always loved me.
Related Reading: 

250 Love Quotes for Him - Romantic, Cute & More
Good Morning Paragraphs for Him
Wondering what you should text your boyfriend in the morning? Well, let's save you from the hassle. Check out this great list of Good Morning paragraphs that will make his day and ensure he gets fond of you a little more.
1. You are the most adorable, loving, handsome, sweet, perfect, and cute man in my life. I feel so lucky to have you with me. I love waking up next to you and spending my life with you. I love you, and I wish you a wonderful day.
2. A lot of girls say that there are no good men. They are right because you are mine and they have never met you. You are the most wonderful man on Earth. Be mine forever. Good morning.
3. There is no better place for me to be than in your arms. You are my safe place. The world seems a better place when you are with me. You are the best, and I love you so much. Good morning, my knight in shining armor.
4. Rise and shine, handsome! My morning started with thinking of you and wanting to be in your arms, how about you? You deserve to have a very lovely day ahead because you are the most sincere person I have ever seen! Can't wait to meet you soon and deliver the morning kisses to you!
5. Honey, waking up happy and content in your arms has been a distant dream all my life, but now it's a reality and I couldn't be more grateful for it. I want to look at your sleepy face and tangle my fingers in your messy hair for the rest of my life! Good morning now, big boy!
6. I hope you eat a big, healthy breakfast this morning! You're going to need plenty of energy to get through the rest of the day. No matter what life throws at you, you must save your energy for when the day comes to an end, and we can be together again.
7. Your hugs and kisses are the only sunshine I need. I just can't imagine my life without you. With you, I feel so loved and special. I know that there's nothing in this world that could ever compare to the immense love you give to me. Rise and shine, my sunshine!
8. You're indeed my perfect match and we will always and forever be together just as much as I will continue to love you until the end of age. You're my everyday happiness and I love you more than love itself. Always have and always will. Good morning to you, my prince charming. Do have a glorious day.
9. You are not only my lover. You are also my best friend. I know I can always depend on you. I can share everything with you, and I know you will hear me out without any judgment. I don't know what I would ever do without you. You are the best! Good morning, babe
10. God has gifted me the cutest and most caring man in the universe despite all my flaws and imperfections. Thank you for loving me as I am. I can be myself when I am with you. I love you more than you will ever know. Have a great day, honey
Related Reading: 

120 Good Morning Messages for Him
Good Night Paragraphs for Him
Here is a compiled list of Good Night paragraphs that will make miss you fondly just before he falls asleep. Please make sure you stay ready; you will definitely be invited to his dreams.
1. Distance cannot stop us from being in love because loving you on its own is a remedy. A passion and pleasure that can't be overemphasized. To me, I have seen you and I don't have the ability to see any other man again. I am addicted to you as your love is so sweet, so cute and worthy of been celebrated until the end of time.
2. Good night, to the guy who makes my days bright. Sweet dreams, to the guy whose love makes me burst out at the seams. Hugs and kisses, to the guy who makes my life seem like a bed of roses. I love you.
3. I'm looking at the moon right now, and I couldn't help but think about the first kiss we shared on a lovely night like this. That moment was the most special for me as I realized you were the man I would spend the rest of my life with. It has been quite a ride. I miss you, sweetheart. Sweet dreams and goodnight.
4. To my cutest boyfriend – Have a good sleep! I send you wishes for a beautiful night filled with the loveliest dreams. I wish you Sweet dreams. Have a good night's rest, and expect the joy that comes with tomorrow as we meet again. Kisses!
5. It might be a busy, calm night but I want you to know that my love for you has not gotten any lighter. I still love you like my life depends on it. I wish you the best of the night as you sleep off in your cozy bed.
6. Goodnight. Do you know what I admire about you the most? It's how you're a gentleman on the outside but a rebellious bad boy type on the inside. You're a mystery that keeps unraveling the more I get to know you. I like a man who's easy on the eyes and hard to figure out.
7. I have felt it, and I certainly know that my life has been better since I met you. I adore everything about you, and I will keep thanking you as long as I keep breathing. I love you, baby boy. Have a great night.
8. This night is not like other nights, and it is unique because you are the thing on my mind right now. You are the sweetest guy in the world and having you in my life is the best thing that has ever happened in the world. I love you, good night.
9. My past doesn't seem as terrible because you are in my life. I sometimes, remember what I have gone through, wishing I had met you earlier. But being here now has cleared all the hurts and pain of the past. I really love you. Good night.
10. It is not easy to meet a gorgeous and well-behaved man like you so now that you belong to me, I think my life will not remain the same, The night is like a flower the fragrant you cannot resist, the oil you love to rub on your body; I wish you the comfort of the night hours, goodnight my love!
Related Reading: 

170 Sexy Goodnight Text Messages to Send Your Partner
Long Paragraphs for Him to Cherish
Want to send heartfelt love messages and make him feel cherished and loved? The long love paragraphs will convey how much you want to be with him and only him for the rest of your life.
1. I love being with you. Playing with you is one of the best things ever. I have always enjoyed the time I spend with you. It is so amazing how the clock just ticks off anytime I am around you. I would never do anything that would make us grow apart my love. I believe in our connection because it is deep and real. I love you today and forever!
2. No matter the number of times, we argue and have discord. No matter the number of times we shout at each other to settle a bone of contention. Always know that I would want to do everything possible to get back to you. Always know that I would want to try so hard to make us better and make our love work out. Always know that I will love you till the very end.
3. Together, we will keep achieving greatness. We may not be perfect but we're perfect for each other. I got your back just as I know you got mine. You're God's special gift to me and I intend to cherish you, forever.
4. Words cannot begin to express how sorry I feel today. Believe me when I say that I never meant for any of the things that hurt you so much to happen. You have always been the one who has seen through all the facades that I put to shield myself from pain, and I cherish you in each and every way. So, when I tell you today that I made a big mistake, please forgive me for you matter to me more than you can ever know.
5. To be honest, I cannot imagine a better boyfriend than you. You are the man of my dreams. I often dreamt of sharing my life with a man of your qualities, and you have made it a reality. Every girl would want to have a partner like you, but I am lucky enough to be the one.
6. Time moves so slow as you are not here with me. If we swallow this distance today, I believe that there will come a day when we will be together forever. I cannot wait for the day when I will be able to hold you again. I miss you so much.
7. You came into my life when I was at my lowest. You came as a light for me, and now my life seems so bright as you are here with me. I am so grateful that I chose you, and I will always keep choosing you. Thank you for being mine.
8. You made me believe in myself more. You were always there with me as my cheerleader, cheering for me in every phase of life. I want you to know that none of it would be possible without you. Thank you.
9. You are that person who knows me so well and fills the blank space on my heart perfectly. You are the perfect person that I want to spend the rest of my days with. I promise to always be with you.
10. I used to try and picture the type of man I wanted to be with. He was usually someone strong and somewhat mysterious, a solid silent figure. But that man was nothing like the reality of you. You're so much more than I could have ever imagined. Your smile, your sense of humor, the way you make me feel when you look at me or touch me.
Related Reading: 

200 Love Notes for Him & Her



Conclusion
Whether written or spoken, words speak volumes when conveying your feelings in love and getting closer to your lover.
Hope you loved the paragraphs for him and also found the perfect ones to convey your sincere message to your beloved. These notes are also perfect for getting the much-needed inspiration to pour your heart out.
Best of luck, and keep sharing your love with your man!
Share this article on
Want to have a happier, healthier marriage?
If you feel disconnected or frustrated about the state of your marriage but want to avoid separation and/or divorce, the marriage.com course meant for married couples is an excellent resource to help you overcome the most challenging aspects of being married.
More On This Topic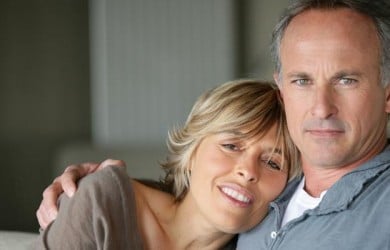 Recent Articles
You May Also Like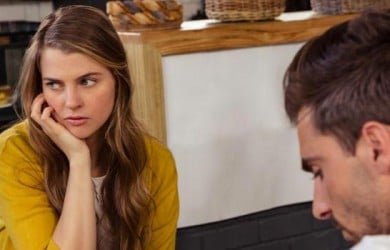 Popular Topics On Married Life