20 Ideas for the Perfect Romantic Fall Getaway
There's something inherently romantic about fall. The colorful, changing leaves paint a warm backdrop, while the chilly weather inspires you to cuddle up with the one you love.
And for those reasons alone, it's the perfect season for a romantic fall getaway. Sneak away on a weekend (or longer) getaway with your significant other and enjoy your time together.
Even more important than romance is the growth and learning you'll experience by traveling together.
Of course, you can only reap those benefits once you decide where you're going. To make that process a bit easier, we've put together the following list of eight places perfect for your next autumnal getaway.
Related Reading

: 

Why Date Nights and Couples Retreats Are So Important
20 ideas for a memorable romantic fall getaway
Traveling can show your love's true colors and stand as a test of compatibility; if you've been together for a while, traveling can help you reconnect and reignite that flame you had the first time you hit the road together.
So, here are some romantic fall getaway ideas that can help you achieve these:
1. Fall foliage road trip
It's safe to say that everyone's favorite fall activity is looking at nature's canvas and shifting the palette of fall colors. Leaves change from bright, healthy green to rich autumnal colors: maroon, fiery orange and goldenrod paint an entirely new picture – and one we never tire of seeing.
You can take full advantage of this gorgeous natural display by hopping in your car and finding the nearest destination known for its foliage.
And, while a couple's trips are usually a great excuse to step out of your comfort zones, this one calls for a cozy bed and breakfast or rental property to complete the warm autumnal experience.
Book one once you've settled on your destination for your romantic fall getaway.
2. Mountain weekend
Similarly, you can make a point to head outdoors because the outdoors are extra beautiful in the fall.
A trip up to your nearest mountain range for a weekend of camping, s'more-making and snuggling under the stars could be just what the doctor ordered. Not only can you have a blast camping, but spending time outside has many health benefits, including boosted energy and decreased stress levels.
This is especially important for couples who feel stress bringing their union down. Outside stress can play a part in the strain on your relationship, so head outdoors to decompress on a romantic fall getaway.
3. Staycation
Staycations are seriously underrated, especially when it comes to romance. There are two ways to do it: check into a hotel in your hometown or hole up at home. Then, all you have to do is spend the entire weekend together.
You can schedule as many or as few activities as you like.
You can play tourist in your town, head to the local spa or buy all the ingredients to cook fancy meals at home while you bask in each other's presence; no matter how you do it, you'll love the relaxing vibe and one-on-one time that a staycation provides.
No matter what you do, even switching up your regular date-night routine with a staycation will help you mix things up and break out of a routine, which is another great benefit of traveling as a pair.
4. Cruise
On the opposite end of the spectrum from a staycation is a cruise. Cruise vacations typically require more than a weekend – or even a few days – but they also pamper you with all-inclusive entertainment, food, drinks and sightseeing from the comfort of a luxury ship.
Saving up for a cruise is a great way for you and your significant other to work toward a common goal and reap the reward — love is a great reward, of course, but so is a luxury vacation.
Beyond the basics, there are plenty of ways a cruise vacation can be romantic.
For one, you should carefully research the ship you're on to find one that's smaller and more intimate rather than extra-large and party-centric. Look into the port cities and dining options to ensure you can schedule private tours and candlelight dinners for you and your significant other to enjoy.
5. New York City
The city that never sleeps is particularly charming in fall. Gone are the soaring, stifling temperatures of summer; plus, an autumnal trip will likely help you avoid the cold, snowy winter weather, too.
A stroll through the changing leaves in Central Park will set the mood for your fall weekend in New York. Then, partake in the city's best indoor activities: Broadway shows, incredible restaurants, shopping, museums and sports matches all await you on your fall getaway to NYC.
With so much to do, a trip to New York will also teach you and your significant other to compromise to make an itinerary that suits you both, which is a great lesson.
6. Beach trip
Summer is a popular time to hit the beach, so fall is the perfect time to head off on a romantic coastal getaway.
For one thing, most beach towns are empty by the time fall rolls around, so you'd have lots of privacy and peace on your trip. It's a great place to go if you feel busy or disconnected from your love — with little distraction, you'll rekindle the flame easily.
Brisk walks on the beach with your love can start your day on the right foot, whether at the coast in the heat of summer or in the middle of autumn.
Spend your days shopping at local boutiques and antique shops, exploring nature reserves and parks, climbing lighthouses or whatever you wouldn't do if you were too busy lounging in the summer sun.
7. Winery weekend
Cracking open a bottle of wine and sharing it with your significant other is romantic all on its own. But doing so with a scenic winery as your backdrop – and doing so all weekend long – will make for a memorable getaway in fall and beyond.
You can choose a romantic tour through Sonoma and Napa, perhaps the most well-known wine country in the United States. Or, find another winery-centric area, book a hotel, plan your inter-winery transit and get ready to clink your glass.
This might be a great time for a surprise to show you're always paying attention to what your love says and does: choose wineries that serve their favorite to pour so they'll drink blissfully all weekend long.
Related Reading

: 

6 Things to Do on Weekends for Couples
8. New England
Finally, if there's one place known as a perfect fall destination, it's New England. From quaint coastal cities to lush national parks to Halloween-centric towns where witches once went on trial, you can fill an entire week with special activities in the Northeast.
A great way to see it all is to fly in and out of Boston, rent a car and drive up and down the coast to see everything that's fall-centric, historical, outdoorsy and romantic along the way.
Driving together is always a great bonding or learning experience, so a road trip should be on every couple's to-do list, especially if you normally live without a car. Does your love have any behind-the-wheel habits or road rules you should know about? Find out while on your next vacation.
9. Visit Martha's Vineyard
If you are looking for a simple yet romantic fall getaway, remember to include the island of Martha's Vineyard.
The place is cozy, and you can enjoy the peaceful scenery. It's perfect when you want to appreciate nature. Remember to browse the Mansion House Inn to see if it matches your taste.
Stay in this luxury hotel or if you love cottages, then check out their gingerbread cottages and learn about their history.
Don't forget to visit Martha's Vineyard Playhouse, a historic location that you will truly enjoy. There is also the Mytoi, a famous Japanese garden where you can talk while holding each other's hands.
Of course, romantic getaways won't be complete without checking out their delicious food. You'll enjoy the tavern-style atmosphere and delicious food if you love to check out their famous State Road.
10. Niagara Falls, the honeymoon capital of the world
One piece of advice that you will get in any relationship counseling is to enjoy each other's company. Go out and explore different places.
What better way to do this than to go on a honeymoon getaway? Niagara Falls was once known as the Honeymoon Capital of the World. It's still as famous today and a great destination. Visit the falls and even be able to inspect the majestic Niagara Falls.
Aside from that, what we love about these types of fall couple getaways is the wide selection of places you can visit, such as the Black Willow, Schulze, Victorianbourg, or craft your beer!
There are casinos for a great night out and cozy inns to choose from at night. It's a unique place to visit. It also gives a chance for you to get to know each other.
11. Romance in Annapolis
Are you looking at romantic fall getaways? A place that you can consider a hidden gem?
If you are, then you and your special someone would love to check out Annapolis, Maryland. The capital of Maryland has a significant history. It's also home to our U.S. Naval Academy.
You'd appreciate the beautiful view of the Chesapeake Bay, and when you're in a place like this, you'd want to try their seafood restaurants.
There are also affordable and cozy hotels, such as the Annapolis Waterfront Hotel, that offer couples romantic packages that you will appreciate.
12. Visit the historic Woodstock Inn
Sometimes, we feel like we're drifting apart because of our busy schedules and stressors. Good thing there are the best romantic fall getaways that can give you quality time to talk and share what's been happening in your lives.
When was the last time you sat in a cozy room, sipping bourbon by the fireplace? Consider spending a day in a spa, pampering your tired body and enjoying the time you're with your special someone.
The historic Woodstock Inn is a must-visit if this is what you want. Enjoy fine dining, recreational activities and, of course, a peaceful room. It's perfect for couples who want to spend time together on the weekend.
Check out this video to learn why we go cold on our partners:
13. Romantic seclusion in the Sea Island
Some people want adventure, while some want to check out the most romantic getaways in the U.S. If you are looking for a place that will remind you of a classic Southern movie, go to The Cloister.
Aside from its gorgeous private beaches, you'll see some salt marshes too. Remember to get pampered in their spa and the highlight? Ride a bicycle and explore its secluded gardens. The place will make you fall in love all over again.
14. Charleston South, an antique getaway
Book a weekend at Wild Dunes Resort and see why it's one of the best fall getaways for couples. You'll create memories as you visit the historic Charleston Library Society, the third-oldest library in the U.S.
You can also attend concerts or visit Middleton Place, the home of the oldest landscaped garden here in the U.S.
It's so fun learning history and facts together. So, if you share the same passion, this is a getaway you'll love. Appreciate beauty, history, and your time together.
15. Big Sur
There's something romantic about overseeing nature, don't you agree? The Post Ranch Inn is your perfect destination if you are looking for romantic fall weekend getaways.
Book a room and stay up late while enjoying the beautiful sky overlooking the Pacific Coast. If you love adventure, skip the usual room and check out their tree houses.
While at it, you and your lover can talk about your future and pledge your love in the sky.
16. A passionate getaway to Charlottesville
Look no further if you love wine tasting and romantic getaways in November. Visit the Monticello Wine Trail and spend your weekend with plenty of wine tasting, learning facts, and appreciating the craft of making wine.
To add to the thrill, set up your camp at The Clifton, where you can savor your time walking through the 100 acres of land while sightseeing the mountain view. Remember to take photos and hold hands while walking.
17. Go back in time to Middleburg
It's nice to live in the city, but when we are talking about romantic fall weekend getaways, we think of a place where there are antique shops, old buildings, and a place full of history.
If you and your partner love horseback riding, a spa day, visiting galleries, and just enjoying the scenery, visit northern Virginia's horse country. Sometimes, spending a few days relaxing in a laid-back place with your partner is nice.
18. Smoky mountain getaway
When browsing for romantic fall getaway locations, it's nice to venture out of your comfort zone. Go to a quiet town this month, and the next, try to check out places like the Great Smoky Mountain.
Go on a picnic and enjoy the breathtaking scenery of the waterfall and mountains.
You can try out the horseback riding tours they offer. This is a great way to try out new things that you might like in the future. What better way to do it than with your loved one?
19. Stay in Savannah
If you want to go on a mix of cozy and sporty, head out to Savannah, Georgia. It's not too far and offers amazing tours, packages, and options that any couple would love.
For starters, try Lulu's Chocolate bar, visit golf courses, get a Segway tour, join a dolphin cruise, and then stay in their cozy inns to end the day. This is a great way for couples or families to get away if you want your kids to join.
It's pure enjoyment and fun, so grab your camera, take photos, and save memories.
20. Don't forget Las Vegas
A romantic getaway with the person you love. You imagine beaches and forest cottages, but what about Las Vegas?
Okay, it's not the first place to come to mind when you think of a romantic, but wait. Las Vegas isn't just about the casinos; stay away from them.
Amazing hotels, buffets, lazy rivers, and even the Red Rock Canyon exist. Go to the spa, and enjoy the beautiful nightlife if you want to, but it's still a good place where you and your partner can enjoy.
FAQ's
What is the most romantic vacation destination?
Okay, for some, there are already many options to consider and you might ask which is the most romantic. The truth is, each of them gives different vibes, scenery, and activities, so it will depend on you and your partner which one you will consider the most romantic.
Each of them gives different vibes, so it will depend on you and your partner which one you consider the most romantic.
Some consider watching the stars romantic, and others want to stay in a cottage in a forest.
Aside from its beauty, any place can be romantic if you are with the person you love.
What is the most romantic experience?
A romantic fall getaway will be perfect when you know you are with the person you love. Unfortunately, today, we are too focused on our phones, taking photos, or even bringing out work with us on our supposedly romantic vacation.
To have the most romantic experience means to be in the moment. It means you need to focus on where you are and whom you are with. As long as you are with the person you love, any of these places could be the most romantic destination.
Then, you'll see and appreciate the true meaning of romance as you look into your partner's eyes and say, "I love you."
Takeaway
Where will your romantic fall getaway take you? These are only 20 of the many places you can go. You get to enjoy the views, the food, history, activities, and of course, your time with each other.
We live busy lives, but this should allow couples to spend time together. If you want your relationship to be stronger and more fun, take some time off.
Make it a habit to visit one place each week or month and save memories. Aside from enjoying yourselves, you also strengthen your bond as a couple. It doesn't matter where your itinerary will get you; what's important is who you are with.
The best news is that no matter where you end up going, you can rest assured it'll be just what you want: one-on-one time to focus on the one you love and create memories that'll last a lifetime.
Share this article on
Want to have a happier, healthier marriage?
If you feel disconnected or frustrated about the state of your marriage but want to avoid separation and/or divorce, the marriage.com course meant for married couples is an excellent resource to help you overcome the most challenging aspects of being married.
Learn More On This Topic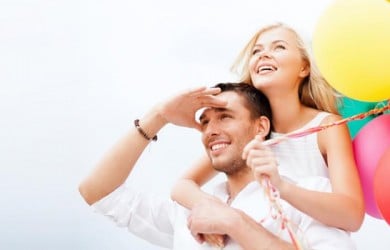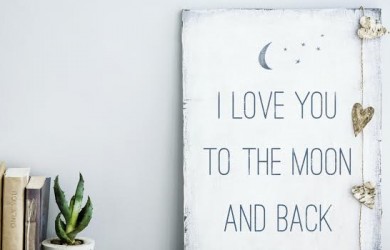 You May Also Like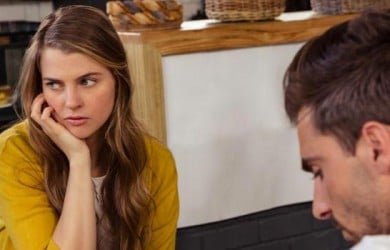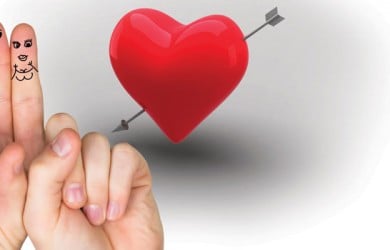 Popular Topics On Married Life