25 Most Practical Gift Ideas For Men
Everyone loves to have gifts! But, when you are at the giving end, you need to spend too much time thinking about the right kind of gift.
Giving gifts to women is fairly simple. Flowers, chocolates, and jewelry work almost all the time. But giving gifts to men is a lot more complicated.
There is no single category that works for most men, except perhaps alcohol. But even spirits require a lot of research because there are men who prefer specific brands and types of drinks.
So, are you in a pickle and finding it tough to find the perfect gift for a man?
25 Most Practical Gift Ideas For Men
Here is a list of unique practical gifts for men. You can refer to this list not just to fetch the perfect gift for your romantic partner but also for your father, grandfather, friend, colleague, or distant relative.
Keep reading!
1. Accessories
Cufflinks, sunglasses, classy lighters are great practical presents for working executives. They are not too expensive, but are not cheap either!
If you find these options too pricey, then neckties, handkerchiefs, and coffee mugs are your next bet.
Related Reading: 25 Best Anniversary Gifts for Him

2. Sports and hobbies
Most men have a hobby or a sport that they are passionate about. Tool kits or tennis/golf paraphernalia are good practical gifts for men.
If they support a particular sports franchise such as LA Lakers or Manchester United, then any item with their team logo will make its way to their collectible shelf.
Fantasy UEFA or NBA subscription apps may also work for men who are too engrossed in a particular type of sport.
Related Reading: Bonding Hobbies for Couples

3. Car gadgets/ accessories
There are a lot of men who are too passionate about their cars.
Young men love to customize their vehicles to reflect their own tastes, and giving them something in line with it for their car is one of the best gifts for young men.
So, look out for some unique car gadgets or accessories that will remind them of you every time they get inside their car.
Related Reading: 60 Incredible Engagement Gifts for Him

4. Coffee/ craft alcohol subscription
One of the most challenging people to give gifts are men who have everything. It doesn't matter if you give them something cheap or expensive; chances are it's something they already have or owned at some point in their lives.
If you encounter this problem, the solution is finding novelty. Regardless of how much money they may have, it's practically impossible for them to have researched everything. The smaller the item, the more likely it is that it slipped through their radar.
Coffee subscriptions, for example, are usually from small brands that were curated by connoisseurs to guarantee quality. They are also fairly cheap compared to most things you can give to a man.
Look into craft subscriptions, and it's likely you can find one of the best gifts for men who have everything that won't cost an arm or a leg.
Related Reading: Gifts for Your Husband or Beau: Valentine's Day Edition

5. Electronic gadgets
Most men can't have enough of these, but it is an expensive choice. A lot of men dream about game consoles, home entertainment systems, mobile phones, laptops, smartwatches, and other electronic gadgets that they wish they could have but are restraining themselves.
If you are close enough to the person and can afford it, then an electronic gadget is certainly one of the practical gifts for guys.
Related Reading: Understanding Your Spouse's Love Language: Gift-Giving

6. Modern grooming kit
In terms of personal hygiene and grooming, men go from one end of the spectrum to the other.
There are men who simply don't care about how they look, while there are others who are too vain that would put women to shame.
Regardless of where they are in the chart, they would love to use or try out advanced grooming items such as electric toothbrushes, electric shavers, and even electric beard trimmers.
7. Books
A lot of men still prefer to read the traditional way.
They do research on the internet and watch youtube instructional videos and TedTV, but they still find the time to read a good book. Assuming you know what kind of topic would interest them, books are useful and practical gifts for men that would last a lifetime.
8. Netflix subscription
Men love movies, not all types of movies, but movies in general.
And especially now, owing to the pandemic, people don't find it safe to go to the theatres. So, watching movies at home with a bucket of popcorn in hand is the best thing to do on weekends!
A Netflix or similar subscription will surely be appreciated.
Related Reading: 6 Things to Do on Weekends for Couples

9. A chair
Speaking of movies, lazy boys or office chairs is probably the only furniture in the house that most men appreciate. A man's home is his castle, and every castle needs a throne.
The right chair will be a perfect and unique gift for a man who spends too much time working or watching TV.
10. A big dog
If you want something unique, go for a big dog, not just any dog, but a big macho dog like a German Shepherd, Siberian Husky, or Labrador.
You can also go for cute dogs such as Pug and Chihuahua.
Dog-loving men will not care much about breeds and love all dogs the same, but it has been observed that having a big strong best friend strokes their masculine ego.
Related Reading: 5 Gift Ideas to Strengthen Your Relationship



11. Drink paraphernalia
Are you looking for practical gifts for your husband or boyfriend?
You would be surprised how many accessories were invented to support a man and his love for alcohol.
Beer caps, Personalized Mugs, Beer holders, and other items to support their favorite beverage are always good conversation starters.
12. Retro games
Beer pong kits, Family computer, or other board games such as Cards against Humanity or a poker set is one of the more unique gifts for men.
You would be surprised to see how men never really outgrow their childhood when they see their childhood toys return to them.
Related Reading: 20 Communication Games for Couples to Grow Closer

13. A nice pair of shoes
A pair of good shoes isn't just for the utility's sake. It is one of the few key things that can accentuate a man's personality.
A pair of shoes is something that can define a man. So, if you know the person's taste, you can gift him sneakers, moccasins, or any footgear that he would love to include in his collection of shoes.
14. Wallet
Even if you feel that a wallet makes a cliched gift, it certainly is one of the best practical gifts for men.
Also, choosing the right wallet is an art. Even if you love the look of it, the person whom you intend to gift won't approve of it if it doesn't snuggly fit in his pocket or if it isn't spacious enough to contain his essentials. So, be very careful while choosing one!
15. Cardigan
If you live in a cold climate, a cardigan is a must-have!
Cardigan is certainly one of the practical gifts for men. Also, it makes a very thoughtful gift for your 'someone special.'
When you are away from your loved one, your gift will snuggly hug him and give him the warmth of your love when he needs it the most!
Related Reading: 7 Special Gifts to Make Your Better Half Happy

16. A planner
Although our smartphones, tabs, and laptops are equipped with sophisticated planners, some people still prefer to go about it the conventional way. This holds true, especially with the older generations.
So, if you are thinking of gifting your father or a colleague with something thoughtful, a planner or a journal could be the best thing. If you wish to spend some more money, you could couple it with an elegant pen!
17. A pen
You might tend to ignore this practical gift idea for men, but a pen has the ability to make a statement. Of course, the usual pens in the market are a big no-no!
But, if you go for something unique like a Swarovski pen or any other premium-brand pen, it surely is going to be appreciated and treasured by the recipient.
18. A classic watch
It is agreed that smartwatches are very much in vogue. But, conventional pieces are timeless and look extremely elegant.
So, if you are looking for elegant yet practical gifts for me, do research on vintage watches. It will make an excellent gift and won't look out of the ark for times to come.
Related Reading: 5 Awesome Christmas Gifts Ideas for Men

19. Swiss knife
Does the guy like adventures, camping, or is he a general outdoor person?
Swiss knives look sassy and are indeed practical gifts for men.
A long time back, gifting knives was considered as bad luck. But, if you and the recipient are not superstitious, you can knock off the myth and give a modish swiss knife to the guy.
20. Wireless earbuds
Can your guy not live without music, or is he someone who has to drive a long distance and attend to calls at the same time?
Or, in today's time, is he someone who cannot afford to miss his calls while he is working from home and doing the dishes?
Well, you must have deciphered by yourself that we are trying to endorse wireless earbuds as one of the most practical gifts for men!
There are a plethora of options available online that look chic and are of great utility at the same time.
Related Reading: 50 Surprise Birthday Ideas for Husband

21. A massage!
Who says that practical gifts for men need to be tangible?
You can gift a massage or a spa voucher or a package to your loved one. Working from home during the pandemic has taken a toll on everyone's mental and physical health.
It's not just about men, but who won't appreciate such a thoughtful gift!
Related Reading: 20 Thoughtful First Anniversary Gift Ideas for Couples

22. A playlist
Again an intangible and a practical gift for men!
If the man who you intend to give a gift to is lazy and loves music, he would love to get a pre-made playlist.
This is something that you can do for a friend, family member, or boyfriend who values gestures. This is a gift for someone who doesn't value gifts procured by spending money.
Also Watch:
23. Air purifying plants
Air purifying plants are not just thoughtful and practical gifts for men, but for everyone!
Having greens inside your home can enliven your spirits and brighten up the drab corners of your room. Even if the man doesn't like gardening, you can give him a low-maintenance indoor plant that can oxygenate his lungs and invigorate his mood.
24. Charcoal BBQ Grill
This is one of the most practical gifts for men who love cooking. And, yes there are a lot of men who enjoy cooking generally or especially on weekends in their gardens for their family.
There are several varieties of portable grills available in the market that are easy to use and can be taken along on an outdoor picnic.
25. A gift card
If you are craving to buy a gift for a guy and are still confused about choosing practical gifts for men, go for a gift card!
It is a very practical and safe option to give to anyone. Moreover, it will shift the stress of making a choice from you to the recipient!
Related Reading: 70 Best Birthday Gifts for Husband After Marriage

Wrapping up
Given that it is a bit more challenging to give gifts to men. It just requires a bit of research and creativity on the gift giver to find the best gift for their man or any man for that matter.
However, difficult as it may seem, it is not impossible!
Gift-giving is an art that you can easily master with a bit of research. And basically, whatever you choose eventually if you choose a gift with all genuineness, the recipient is going to appreciate it. So, good luck!
Share this article on
Want to have a happier, healthier marriage?
If you feel disconnected or frustrated about the state of your marriage but want to avoid separation and/or divorce, the marriage.com course meant for married couples is an excellent resource to help you overcome the most challenging aspects of being married.
Learn More On This Topic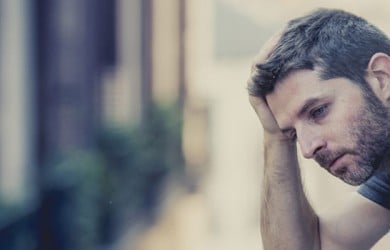 You May Also Like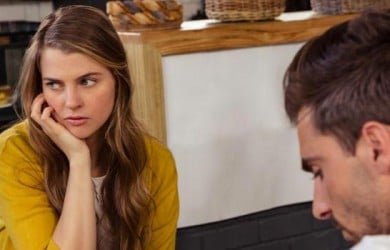 Popular Topics On Married Life