20 Practical Ways to Overcome Lust in a Relationship
One of the most difficult things that partners in a relationship find hard to balance is love and lust. Some spouses don't know where to draw the line when these two concepts are involved. Relationships crash often because love and lust are not properly defined between both parties.
If you are struggling with how to overcome lust in a relationship, you will learn a lot reading this article. You will uncover several ways to keep suppressing lustful feelings while focusing on getting the best out of your relationship.
In this piece by Katherine Wu titled Love, Actually, you will learn the science behind lust, attraction, and companionship. You will also learn the true meaning of love and how to create beautiful memories with your partner.
What is the meaning of lusting after someone?
When it comes to lusting after someone, it means that seeing or thinking about them gets you aroused.
Therefore, you will always be looking forward to when you would have sex with them. If you lust after someone, it also implies you are physically attracted to them for any reason, such as their voice, stature, financial status, etc.
What differentiates love from lust?
There is no conventionality regarding the differences between love and lust. However, it is important to understand that some qualities make them different.
Lust is a feeling of physical and sexual attraction to another individual. In contrast, Love involves a deeper, intense and emotional connection to a person. Love can be sometimes sexual, but lust is always sexual.
Related Reading: How to Tell the Difference Between Love, Lust, and Infatuation
Is it normal for someone in a relationship to lust after another person?
If a person in a relationship is lusting after another person, something is wrong with their union. When you experience regular feelings of sleeping with another person outside your relationship, it means that you and your partner are not getting things right.
Why is lust in a relationship unhealthy?
Lust in a relationship is unhealthy because it shows that what your partner offers does not excite you. Rather, you are focused on fulfilling your sexual desires with them instead of including other profitable activities.
You will discover that your relationship is headed in no direction with time because your major focus is getting down with them.
20 effective ways to overcome lust while dating
Some partners make the mistake of allowing lust to rule their relationships. They make decisions from a lustful mindset which damages the relationship gradually. For a relationship to be rock solid, you need to suppress lust to a good extent and focus on loving your partner the right way.
Here are some great ways to overcome lust in a relationship
1. Accept that what you are feeling is normal
To overcome lust in a relationship, it is important to understand that it is normal to have sexual feelings towards your partner. However, be careful to prevent yourself from focusing solely on those feelings and not paying attention to other important aspects of your relationship.
The key here is providing balance and learning to explore your sexual feelings at the right time.
2. Find out the root cause of your lust
One of the ways of how to overcome lust in your relationship is to uncover the reason for it. You might be exposed to some explicit content generating those thoughts about your partner.
Therefore, what you will be more focused on is how to sleep with your partner instead of practicing other acts of love. When you discover the root cause of your lust, you will be able to seek help in taming it.
3. Set boundaries
To conquer lust in a relationship, one of the treatment patterns to explore is setting boundaries for yourself. You need to start distancing yourself from things that propel you to lust after your partner. If it is a website with explicit content, find a way to stop visiting that website.
When you make deliberate actions to cut yourself off from things that feed your thoughts with lustful ideas and desires, you will be able to see your partner in a better light.
Related Reading: 6 Types of Boundaries in Relationships & How to Maintain Them
4. Don't focus more on physical pleasures
If you are more focused on what you stand to gain from physical pleasures in your relationship, you will get bored in no time. Soon, you might be more concerned about only having sex with your partner.
When the urges subside, you will not treat them like you did when you were sexually motivated. If the bond you have with your partner comes from sexual intimacy, it would be hard to sustain your relationship because you can equally get satisfaction from another person.
The situation in your relationship might change when you have to be several miles away from your partner. If the foundation of your relationship was built on physical intimacy, your relationship might not last.
5. Respect your partner's body
Even though you are in a relationship, you do not fully own your partner's body. You need to always respect their decisions when they don't feel like engaging in sexual activities. This is called consent!
One of the ways to respect your partner's body is recognizing consent and following suit with their decisions. If your partner does not want you holding them in a sensitive area in public, you need to respect their wishes. Don't go against what they want because you want to feel good.
Related Reading: 10 Reasons Why Respect Is Important in a Relationship
6. Have self-control
Some people claim that it is hard to have self-control in a relationship. The truth is, self-control can be achieved if you put your mind to it. The core of self-control is understanding that there is a time for everything, including physical intimacy.
Therefore, having sex or indulging in other forms of sexual intimacy would not be your primary drive in the relationship. You will find it easy to prioritize properly and still satisfy your partner with self-control.
7. Engage in workout sessions
The conventional idea about working out is, it is only beneficial to your physique. However, the benefits of exercising are beyond what we see.
When you exercise, you feel relaxed, and your renewed energy is channeled into engaging in profitable and productive activities. This is a profound way to positively distract yourself from lustful desires. With consistent fitness training, you can improve your emotional and mental health to focus on the things that matter.
Related Reading: 7 Reasons Why Exercising Together Will Improve Your Relationship
8. Do fun activities together
Apart from engaging in different sexual activities and exploring everything you see on the internet, you can do exciting things together. There are different fun things to explore that can make you bond well as a couple.
If you feel that your sexual urges cannot be controlled, one of the ways to subside them is by distracting yourself. When you do new and interesting things as partners, you will learn more about each other and look forward to more beautiful times ahead.
9. Try to meditate
Another way to overcome lust in a relationship is by meditating. When you meditate, you can stop lusting because your mind will be focused on other things.
Meditation helps to improve your concentration, and it makes your body and mind feel at rest. When it comes to dealing with lust in marriage, you can prevail when you are at peace with yourself and not stressed.
Related Reading: Improve Your Relationship with Mindfulness and Meditation
10. Discuss with your partner
Sometimes, partners are shy to talk about salient issues like sex because of the fear of the unknown. If you feel like you need help because of your intense sexual desires, you need to open up to your partner.
Letting your partner know is important because it is a sign of respect and transparency. Your partner might be open to helping you quell those desires, and they can also succumb to your wishes on some occasions. If you are keen on overcoming lust in your relationship, let your partner know what you have been dealing with.
11. Participate in healthy activities
To overcome lust in a relationship, learn to participate in activities that distract you. Anytime your head is filled with lustful thoughts, find activities to do that will take your mind off it. If you have a hobby or more than one, you can participate in decluttering your mind of those sexual desires.
12. Remind yourself of the qualities that made you love your partner
It is probably time for you to reminisce on the outstanding qualities that made you fall in love with your partner. If you want to overcome lust in a relationship, you need to focus more on your partner's qualities and attributes instead of their body.
Someone too focused on just having sex would get bored because that would be your sole relationship goal.
13. Revive the romance in your relationship
It is important to mention that romance does not only involve lovemaking or having sex. You need to be more open to performing romantic activities that will make you love your partner more and boost your relationship.
Spend quality time with your partner. Ensure you get them gifts from time to time, and be the source of their inspiration and happiness. By doing this, you will be focused on getting the best out of your relationship, and you won't even be lusting after someone while in a relationship.
14. Sign up with a self-help group
When you see other people around you going through the same thing, you can be motivated to get better. With a self-help group, you can have accountability partners that will not make you feel alone.
You can also learn other strategies on how to cope with lust from other members. If you don't feel comfortable with one self-help group, you can try out different ones before seeing something that works for you.
15. Get advice from trusted friends or mentors
Another way to overcome lust in a relationship is getting help from loved ones you trust. The issue of lust is a sensitive issue that cannot be discussed with everyone. Hence, reach out to people you can rely on for help.
You can also be accountable to these categories of people and share your challenges with them. It is easy to know how to stop lustful thoughts when you have the right people around you.
16. See a relationship counselor
Having a relationship counselor by your side is one of the invaluable resources you need to overcome lust in a relationship. The relationship counselor helps to uncover the root cause of your addiction. This would be needed in helping you create a treatment plan on how to get rid of lust.
A relationship counselor or therapist can help you manage your feelings. They can also help you find out if there are other problems associated with your lust. If you are struggling and you need help conquering lust, a relationship counselor is your best bet.
17. Go on a vacation with your partner
You might need to unplug everything around you and go on a vacation with your partner. Making this a deliberate one is important because you want to know more about your spouse. Even though you might have sexual relations during the getaway, it would be more structured.
Sometimes, unplugging and going on a holiday trip with your partner might be all you need to understand the true meaning of love.
18. Start from the beginning
When it comes to dealing with lust, you might have to begin again.
This means that you have to go back to when you were genuinely in love with your partner and see if you can replicate your actions. Doing this will help you focus more on loving your partner instead of thinking about sleeping with them all the time.
19. Know your partner's love language
Another way to overcome lust in a relationship is to learn your partner's love language. A love language is a concept that gives a detailed explanation of how people give and receive love in a relationship or marriage.
When you know your partner's love language, it would be easy to let them know you love them. This would help you focus more on making them happy and cared for instead of making sex the topmost priority in your union.
Check out this video to understand the 5 love languages:
20. Set goals for your relationship
If you are too focused on sex, it might be hard to remember other profitable things to do in a relationship. You and your partner need to set goals for the relationship that dictate how things would be.
Also, you can participate in self-growth activities together by working on yourself and learning more about how to spice up your relationship together.
In Jim Vander Speke's book titled Overcoming Lust, partners in relationships can learn how to put lust at bay. This book is for people who are struggling with intense sexual desires.
Conclusion
When you allow lust to rule your relationship, it will control your happiness and your disposition towards your partner. Worse still, lust can weaken the bond you share with your partner. To overcome lust in a relationship, you need to make love the primary focus. You can achieve so much and grow together with your partner with love.
Some people have a strained idea of how relationship partners are supposed to handle love and lust in their union. In this research study by Jens Forster and other brilliant authors, they explore the reasons why this is so and provide possible solutions.
To improve your relationship, watch this video:
Share this article on
Want to have a happier, healthier marriage?
If you feel disconnected or frustrated about the state of your marriage but want to avoid separation and/or divorce, the marriage.com course meant for married couples is an excellent resource to help you overcome the most challenging aspects of being married.
Learn More On This Topic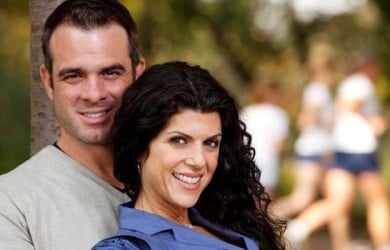 You May Also Like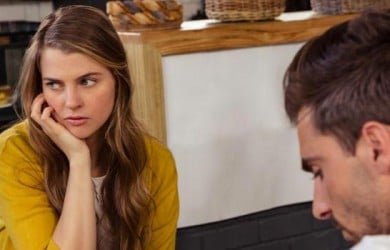 Popular Topics On Married Life