Crucial Advice on Combating All Your Relationship Problems
It's very rare that a couple doesn't get into a disagreement once in a while. Every relationship does run into a few bumps down the road, but you could foresee these events ahead of time, you could maybe prevent them happening or at least come up with a way to solve it instead. Every relationship has its ups and downs, for a successful relationship you need to learn how to manage your love life without getting affected by those bumps. For a healthy relationship, you and your partner need to learn how to handle the situation, how to tackle it and work through such complex issues that you're bound to encounter more than you'd like to. What you can do is take help from books, articles, go for counseling, ask other couples for advice on relationship problems or opt for the trial and error method instead.
Here are some issues most couples go through, accompanied by some advice on relationship problems that will help you in solving those issues.
Advice on relationship problems that you might face
Communication problems
The most common issues that couples face are communication issues. Most people complain how their partners don't seem interested in what they have to say anymore. Now if you're going to spend most of your time checking your phone, or watching TV, then you're most likely to face communication issues. Now to solve such issues you need to take out time for each other, put your phones away and see what the other person has to say to you. If you are unable to communicate with each other without raising your voices, then it's better if you both go to a public spot to talk.
This way you'll be embarrassed if anyone saw you screaming. Thus you'll be able to hear one another out. Don't interrupt each other, let the other person speak and stop blaming each other. Use your body language to show your partner that you're listening to them, rephrase what they're saying, nod while they're talking, etc.
Financial issues
When you're living together, you both have to pay your half of the share. Money issues can cause serious conflicts, especially when one partner financially depends on the other entirely. Now in such situations always remember, never lie about your current financial situation, let them know. Don't approach this topic in the heat of the battle, instead set aside a time when you can discuss the problems conveniently. Don't hide your income or debt, and most importantly don't blame each other. Come up with a set budget that includes saving, this way you can decide who pays the bills and who's going to pay for the groceries. Give each the independence of spending their money on themselves, as long as they are willing to pay their half of the share.
Struggling over house chores
Most times couples have separate jobs, often at times they even work at more than one place. In such a case it becomes harder to manage the household chores. Leaving all the chores for the other person to do is unfair, what you need to do is get organized and decided on chores that each one of you has to do. Take each other's preferences into consideration, be fair and let not resentment build up.
Having other priorities
A lot of the times, when you've been in a relationship for a long period, and you're living together as well, other things tend to become the priority instead. Relationships tend to lose their lustre pretty easily, hence why you should make your love life a focal point in your life. Some advice on relationship problems like these includes; appreciating each other, giving compliments to one another, go out on dates and spending time together, etc. Respect each other and let your partner know that they matter.
Occasional conflicts
Occasional conflicts are part of life; you're bound to get into a disagreement with one another. However, if it becomes a frequent thing, then you both need to take a step back and cool down. Words said in anger tend to hurt a lot, get rid of the toxicity, instead make an effort and hear one another out and solve the issue calmly. Be honest and don't play the blame game, apologize when you're at fault, the best advice on relationship problems is that if you're at fault, acknowledge it and apologize.
What can other advice on relationship problems one give?
The best advice on relationship problems that once can give you is to have trust in each other. Trusting each other is extremely important if you want your relationship to remain healthy and toxic free. Don't lie to each other, don't overreact, hear one another out, think before you speak and make your decision wisely. There are always going to issues in a relationship however if you and your partner want, you can minimize these problems if not avoid them completely.
Share this article on
Want to have a happier, healthier marriage?
If you feel disconnected or frustrated about the state of your marriage but want to avoid separation and/or divorce, the marriage.com course meant for married couples is an excellent resource to help you overcome the most challenging aspects of being married.
Related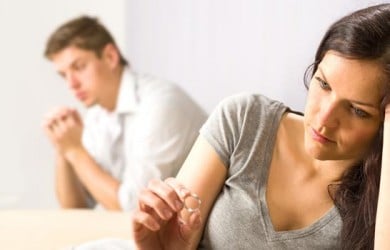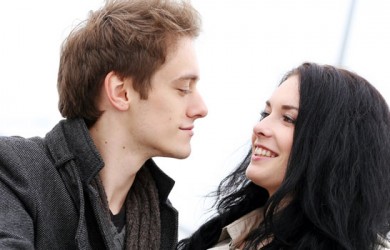 Recent