Signs You Relationship Has No Chemistry and How to Deal With It
When there is no chemistry between two people, it is a sign that the relationship may survive. Keep reading to find out more about the lack of chemistry.
A romantic relationship is healthy and full of exciting moments shared between two individuals. Typically, it would help if you were happy when you are with your intimate partner.
Even when you are fighting, you still want to be with them to solve the problem and find solutions together. You always want to feel the butterflies bubbling in your stomach joyfully.
Unfortunately, there are many relationships with no chemistry due to one reason or the other. If you find yourself constantly asking, "Do we have chemistry?" there is a high chance that there is no chemistry connection in your relationship.
If there were any, you would not be second-guessing your feelings or your partner's. So what does it mean when there is no chemistry in a relationship?
What is the meaning of "No Chemistry"?
To find out if there is no spark in your relationship, you need to understand the meaning of Chemistry. Chemistry, in a relationship, has nothing to do with molecules or substances. It is an emotional and physical connection between two individuals.
Chemistry is that impulse that makes you say, "Oh! I need to see that woman again." or "We should meet up for a second date."
When you have chemistry with someone, your thoughts will always revolve around them. When you see a movie or attend a concert, you think of how it will be with them.
When you see nice clothes in a boutique, you visualize their appearance in the clothes. These are indications that there is a chemical connection between you two.
If you can't find any of the above in your relationship, it means there is no spark, and you are in a relationship without passion. A relationship with no chemistry does not excite you or your partner.
Where there is no chemistry, you don't feel like going on a second date or having conversations that last till the sun goes down.
Instead of hoping that every call and text is from your partner, you rather wish it's your network provider bugging you.
That does not mean you hate the person. Instead, you don't feel attracted to them enough to spend time with them.
Meanwhile, some people ask, "Can chemistry be one-sided?" Of course, it can. Understand that no relationship is entirely equal as one partner usually loves the other person.
However, when only one person makes the most effort to make the relationship work, there is no chemistry connection.
Related Reading: 

Do We Have a Real Chemistry Quiz 
Difference between chemistry and compatibility
Chemistry differs from compatibility, even though people use the two interchangeably. Chemistry brings out the emotional reactions between two individuals.
It is the element that makes them want to keep talking for a long time without getting bored of each other.
On the other hand, compatibility means connecting two people regarding life choices, principles, activities, interests, and hobbies.
For instance, an educated woman and an uneducated man seem incompatible since they have different career principles and values. However, they can have chemistry.
Also, chemistry does not always equate to love, which means you can still love a person even when you don't feel emotionally connected. You can love without chemistry, just like you love your friends, but may not feel emotionally attracted to them.
To know more about compatibility and chemistry watch this video:

Does chemistry matter in a relationship?
Many people have asked the question, "How important is chemistry in a relationship?" which leads to another question, "How do people get attracted to someone the first time?"
For anyone to summon up the courage to speak to another human, there must have been a spark somewhere. It is an effortless and natural attraction towards someone.
Most people forget that love is in phases. When you see two individuals deeply in love, know that they must have passed through many stages. At every step of your relationship, you feel different sensations that make you react differently.
Some hormones cause your feelings towards a person in the brain. The main culprit for this is called dopamine in your brain. It is a neurotransmitter that sends information to neurons when you are happy and excited.
Thus, your brain produces dopamine when you have feelings for someone. Without dopamine, there will be no chemistry between two people. Therefore, chemistry is essential in a relationship.
Chemistry is magnetic. It is the element that makes someone drawn to you even though you have never met the person before. Now, think of the first time you met the love of your life.
What were they doing? How did they stand? What attracted you to them? Was it their beauty? Height? Face? Or just their presence.
That's why the chemistry connection between two people can be emotional, physical, intellectual, or other inexplicable hidden traits. Without these initial foundational connections, it is challenging to build a relationship..
There is a reason people go on multiple dates before deciding to start a relationship.
That's because a relationship demands some preliminary stages where you get to know each other's likes, dislikes, interests, and so on. That is where you know if there is chemistry or not.
As mentioned earlier, chemistry does not mean love. You can love without chemistry, meaning you can love a person's personality but not develop a chemistry connection with them.
With time, however, and frequent visitations and efforts, you can eliminate the lack of chemistry in the relationship. That's why chemistry is naturally without effort, but you can build it with intentional actions.
In essence, chemistry is a vital part of a healthy and lasting relationship.
Related Reading: 

Understanding the Basic Signs of Sexual Chemistry
What should you do when there is no chemistry in a relationship?
Once you ask the question, "Do we have chemistry, and you conclude that "there is no chemistry between us," it is time to find solutions. Solutions can come in different forms. You may wish to end the relationship or seek ways around it.
Regardless of your choice, every relationship deserves some effort, no matter how little. Read the following strategies when you discover there is no chemistry between you and your partner.
1. Find out what your partner wants
If there is no spark in your relationship, then you need to find out what your partner wants from the relationship or you. When your man or woman is not getting their desires in a relationship, they will seek the connection from outside.
2. Look for similar traits
When there is love without chemistry, you should try to find common grounds where you both agree. Research has shown that people are generally attracted to people they have the same DNA with, including facial expression, height, size, background, race, etc.
When you notice some patterns, you can focus on building your relationship on these features.
3. Try to communicate often
A relationship without passion usually shows a pattern of no communication. Telling your partner how you feel helps them understand what you want.
It creates a deep connection and enables you to avoid misunderstandings, anger, and resentment towards each other.
Related Reading: 

Open Communication In a Relationship
4. Make your partner curious
Another trigger of the dopamine in the brain is curiosity. Naturally, humans are more inclined to move closer to someone when they can't predict or know the person's line of action.
So, don't try to reveal everything about yourself to ignite the curiosity of your partner.
5. Maintain constant eye contact with your partner
When there is no chemistry between you and your potential partner, you can use eye contact to turn things around. People like to feel noticed, and keeping your gaze on someone is a way to create attraction.
It also means you value their existence and respect them enough. It can make people open up and communicate better. According to a study, maintaining eye contact makes people honest.
6. Put more effort into your look
One thing that causes a lack of chemistry between two people is your physical look. As mentioned earlier, physical traits play a significant role in chemistry connection. You may not care or notice it, but how you dress and your general personality determine your partner's reaction.
Meanwhile, appearing reasonable does not take much effort. By wearing neat and well-ironed clothes, clean shoes smelling good, you can create a spark in the other person.
Related Reading

: 

Signs of Physical Attraction and Why It Is so Important



How to rekindle the chemistry
When you notice a sudden lack of chemistry in your relationship, it can be frustrating. It is even more difficult when your relationship used to be exciting and romantic.
Nonetheless, there are ways to rekindle the sparks that once make you think you won't leave your partner.
Create time to spend with your partner.

Be curious about your partner.

Do things that make you happy together.

Explore more ways to make your sexual life fun.

Hold hands more often.

Make constant eye contact.

Make affectionate touches, such as patting, kissing on the forehead, etc.

Be more vulnerable and communicate your deepest desires, fantasy, and wishes.

Be more honest and sincere.

Do something new in your relationship.
Related Reading: 

Ways to Rekindle Romance in Your Marriage
Conclusion
Chemistry is a vital part of a relationship, and it determines its strength. However, things don't work out the way we want. For many reasons, you and your potential partner may not feel that natural sparks and chemistry connection.
That's fine. When there is love without chemistry, try a few of the recommended strategies above.
Share this article on
Want to have a happier, healthier marriage?
If you feel disconnected or frustrated about the state of your marriage but want to avoid separation and/or divorce, the marriage.com course meant for married couples is an excellent resource to help you overcome the most challenging aspects of being married.
More On This Topic
You May Also Like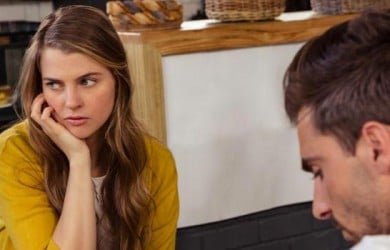 Popular Topics On Married Life