What Does Love Hate Relationships Mean?
Being in love is such a wonderful feeling, sometimes even indescribable as to how much you adore a person. It's when you are with this person that you'd feel you're complete and that you can take anything as long as you have them but what if sometimes you feel as though you want to just end the relationship and move forward with your life?
No, it's not like your typical lover's quarrel; it's not even a sign that you're bipolar. There's a term for these mixed feelings of love and hate towards your partner and that's called a love hate relationship.
What is a love hate relationship?
Is there such thing as loving and hating someone at the same time and maintaining a relationship with them in the process? It takes someone to feel such intense emotions to be in a love hate relationship as you can sway from one intense emotion to another.
A love hate relationship can occur not just with a lover but also with a friend and even with your sibling but today, we're focusing on romantic relationships.
It's normal to have feelings of anger, resentment, and a little bit of hate when you and your partner argue but when it's happening more often that it should and instead of breaking up for good, you feel that you're getting stronger — you might be in a love hate relationship.
This relationship can surely be an emotional rollercoaster with the intense emotions being felt by the couple. It's both liberating yet draining, it's exciting yet tiring, passionate yet aggressive and at some point you'll have to ask yourself – is there really a future for this type of relationship?
Love hate relationship by definition
Let's define love hate relationship – this type of relationship is characterized by extreme and sudden shift of conflicting emotions of love and hate.
It can be draining when you're fighting and hating each other but all of these can change and you're back to your loving relationship again.
At some point, some may say that the feeling of reconciling after a fight and how each one tries their best to make it up for the shortcomings can feel like an emotional addiction but overtime, this can cause abusive patterns that can lead to destructive actions.
Are you in a love hate relationship?
Just how do you differentiate love hate relationship with the usual lover's quarrel? Here are the signs to watch for.
While other

couples have arguments

, you and your partner take it to another level. Your usual fight goes to extremes and will mostly lead to breaking up and only getting back again after a few days. It's a cycle of on and off relationship with extreme arguments.

In all honesty, do you see yourself growing old with your partner with whom you share a

love hate relationship

? Sure it's all tolerable now but if you can't imagine yourself with this person and with the pattern of relationship that you have now then you might need to start fixing the relationship.

Sure you can be both intimate, passionate, and feel that great sexual tension but how about that deep connection where you can talk about your life goals and your future?

Do you feel that you have a baggage of unresolved issues that might be contributing to your

love hate relationship

? That these emotions and past issues only make things worse?

You have so many things that you hate about each other but you don't do anything to really address the issue and resolve it. You just pacify the anger and hate until it explodes back again.

Do you talk behind your partner's back to your friends? Is this a way to vent out your frustration and problems?

Do you feel that the thrill of fighting and proving whose wrong then making out after the fight isn't really giving you a real relationship but is instead just giving way to a temporary release of frustrations?
Psychology of relationships and love
The psychology of relationships and love can be very confusing and we have to understand that there will be different emotions that will affect how we handle our relationships. Love does come in many forms and romantic love is just one of them. When finding your suitable partner, both should work hard to be better and to fulfill a deeper meaning of life.
While arguments and disagreements are normal, it shouldn't just cause mixed feelings of hate but also an opportunity to grow emotionally and change.
This way, both partners would want to work on their personal development together.
The deal with love hate relationship is that both parties dwell on extreme emotions and issues and instead of working on the issues, they would just resort to arguing and proving their point only to be pacified by their "love" and the cycle goes on.
The real deal with love hate relationship
Some may think that they love each other so much and that this love hate relationship is a product of their extreme love for each other but it's not. In fact, it's not a healthy way to have a relationship. A real relationship will work on the issue and will make sure that open communication is always there. The sad truth here is that with love hate relationship can just give you a false feeling of being wanted and being able to go against all odds for your love but the thing here is that over time this can even lead to abuse and nobody wants that.
True love is never selfish, you just don't accept that love hate relationship is normal and will eventually be okay – because it won't. This is a very unhealthy relationship and will not do you any good.
Consider ways on how you can be better not just as a person but as a couple. It's never too late to change for the better and to have a relationship centered on love and respect.
Share this article on
Want to have a happier, healthier marriage?
If you feel disconnected or frustrated about the state of your marriage but want to avoid separation and/or divorce, the marriage.com course meant for married couples is an excellent resource to help you overcome the most challenging aspects of being married.
More On This Topic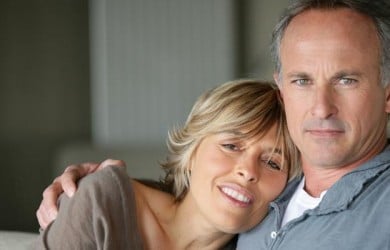 You May Also Like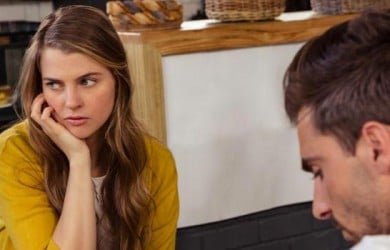 Popular Topics On Married Life