3 Common Relationship Questions to a Psychologist & Solutions
Every new or long-standing couple has relationship advice questions that they would like to ask an expert. And, unfortunately, they do so once it becomes too late to solve the problems that could have been easily resolved if only they spoke out earlier. A psychotherapist will often see clients who phrase a question something like: "I know it's too late now, but I just want to know what has gone wrong". To prevent yourself from being in this position, read some of the most common questions and answers a couples' psychotherapist hears in their practice.
How can I avoid fights?
The short response is – you don't. The long one is actually very important, and every couple should give it a thought at the very beginning of a relationship. Yes, fights are inevitable. And, as we will see in a minute, they also shouldn't be avoided. But, there are good and bad ways to argue. One will lead to a deeper understanding and love, and the other to a wrack down of the relationship.
Fighting is an extremely unpleasant and upsetting thing. You get lonely and scared about what that means for your relationship. Many people tend to fear that if they fight that means that their relationship isn't working. But, if done right, arguments in a relationship are a good thing. If they are not excessive, too frequent, aggressive, or truly toxic (and they can very well be). Because not getting into an argument if you disagree about something, and not speaking about it assertively, actually means that there is a high wall between the two of you.
Now, don't get us wrong, we aren't propagating for quarrels in a relationship. We are just pointing out that you shouldn't interpret every disagreement as a symptom. If you learn how to disagree assertively, a fight may actually help you get closer to your partner. So, when you disagree about an issue, try this. Express your emotions about it (don't cast blame, just your own emotions), explain what behavior by your partner caused it (again, don't blame), propose a solution, and ask for your partner's opinion on the solution.
What should I do if my partner commits adultery?
This is a fairly common, and equally difficult relationship advice question to respond to. There is no universal answer to such a complex issue. And, in the end, no matter how many sessions are committed to this issue, it is up to the couple to decide if they can move forward or not. But, what may be considered a universal piece of relationship advice is that – you need to be certain of whether you want and can overcome the adultery.
This is equally difficult for the cheated-on partner to determine. They will almost certainly find themselves wanting one thing at one moment, and the opposite one at the next. And this is perfectly normal, especially in the hours and days (sometimes months) after the betrayal. Which is why, if the adultery happens to you, you should give it some time to calm down before you make any big decisions.
But, when you do settle down, and if you do decide to try and work on your relationship, first prepare for a long and hard road ahead. What a Psychotherapist will tell you is that you absolutely need your partner's support and understanding at this moment. Furthermore, you will need to work out the reasons as to why your partner was unfaithful in the first place. Then, you will need to understand how your dynamics might be contributing to the problem. And, finally, you will need to forgive. This doesn't mean considering it all right, but forgiving the weakness or the selfishness.
Why aren't we getting along?
This is probably the only more complex question to solve than the previous one. There can be literally thousands of reasons a couple can't seem to get along. But, they shouldn't get discouraged. It's necessary to get into the roots of what might be causing troubles in a relationship if it should survive and flourish.
It can be a superficial thing, such as "mere" communication issues. This is fairly easily solvable by a few simple yet important techniques of good communication. The other possible issue is different life values. This is a bit more difficult, but also can be addressed if there is a will to compromise and to respect the other partner's different worldviews. Finally, partners might differ in their characters and temperaments, which can often cause continuing disagreements in a relationship. This issue is a bit more difficult to overcome, but if you focus on your love for your partner, you should be able to find a way around your differences.
Share this article on
Want to have a happier, healthier marriage?
If you feel disconnected or frustrated about the state of your marriage but want to avoid separation and/or divorce, the marriage.com course meant for married couples is an excellent resource to help you overcome the most challenging aspects of being married.
Learn More On This Topic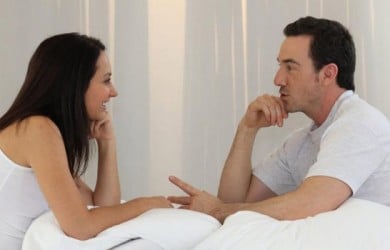 You May Also Like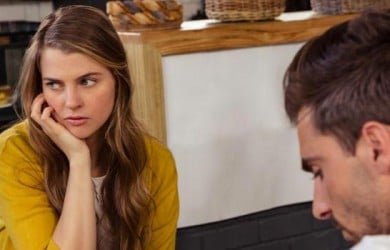 Popular Topics On Married Life