Makeup Sex: Everything You Need to Know About It
Is makeup sex the best sex ever or simply a quick fix for a high? What's going on in your brain both during and after a massive argument? Yes, this impacts how great your sex is. We'll let you decide if it's the best or simply a numbing game.
What is makeup sex?
As clinical psychologist Seth Meyers explains in this blog on how make up sex resembles cocaine addiction, makeup sex is usually a way to counteract extreme negative emotions. He continues to explain how this resembles cocaine addiction.
During your argument, you and your partner's emotions, adrenaline, heart rate, breathing, and nervous system all escalate to a high-alert level. Your body is primed for a release of all of these chemicals.
When you start the lovemaking, everything is already in place to provide you with some earth-shattering orgasms. Your fight brought all this to the surface, where it is just waiting to bubble over and be expressed.
So, is there really a thing called make up sex? In short, yes. Although, the contentious point is that the media like to portray it as the best sex ever.
Recent research puts all this in a new light.
As social psychological researcher, Jessica Maxwell, shows in her research, specifically her study on conflict and sex, for many people makeup sex isn't the best.
Essentially, people carry all the negative emotions from the fight which often linger for days. Sure, the sex can momentarily dampen those emotions but they come flooding back afterwards.
We're back to the addict searching for the high. This Harvard article on the science behind sex explains the various chemicals released during sex which are similar to when taking a drug.
And is the addict ever satisfied?
The benefits of makeup sex
What is make up sex if not just an extreme variation of everyday sex? What makes any type of sex good is how it's linked to your emotions and psychological needs. So, if you're just trying to get at your partner, you'll probably feel worse during and after sex.
If, on the other hand, your aim is to show compassion and care, you're probably in for a better experience.
As humans, we're generally wired such that sex is a basic drive that's linked to our needs for emotional connection and self-esteem. These tend to be shattered during an argument and sex can't fix that.
Nevertheless, if you put your differences aside and use sex as a break to reignite some passion then yes, makeup sex can be fantastic.
So, does sex strengthen a relationship? Yes, of course it does. It can also be a way to reassure yourselves that you're still committed to the relationship despite the argument. Although, if you can reconcile first, you're more likely to build intimacy and trust rather than resentment.
The benefits of sex in a relationship are many. These range from boosting your self-confidence to keeping you in shape. Moreover, why is sex so powerful? It goes back to those chemicals released in your brain.
Whether during normal sex or makeup sex, those chemicals reinforce positive emotions and contribute to mental well-being. Through that chemical process, we also connect more deeply with our partners.
Why does make up sex feel so passionate?
Couples' fights can be quite dirty and chaotic. There's yelling, perhaps some name-calling, certainly some phrases are thrown around that will later be regretted.
So, reconnecting after a big fight and finding a compromise gives a huge sense of relief.
The low point you've just shared makes the high of having sex after an argument even higher. The relief of not hating each other anymore can be a powerful aphrodisiac.
You are ready to connect again, in a healthier way, with your partner.
Makeup sex feels so good because it reassures you that you are still a couple and can weather even the most virulent of arguments.
How sex improves relationships is because it reminds you of how deep your bond is. Essentially, a fight, even a bad one, cannot break you. You are still there for each other and ready to explore next steps for your own personal guide to make love.
Again, does sex strengthen a relationship? Depending on how you make up after a fight, yes it does. Otherwise, sex can also create a chasm that just highlights your distance and accentuates your loneliness.
The key to great makeup sex, or any sex, is to find the right balance between your physical and emotional needs. After a fight, people need apologies. They need to know that their values are still in line so that they can open up again to each other.
In summary, sex bonding relationships are powerful but need to be balanced with mature and intimate communication.
If you want to explore your communication approach, watch a counselor's tips for moving away from anger to build happier relationships:
10 best things about makeup sex
What is make up sex? The answer is more complex than you might perhaps expect. As explained, it depends on how you're approaching it.
If you can let go of the argument and simply be in the moment with kindness, you can reap the following benefits:
1. An extreme hit of happy brain chemicals
It's easier to make up after a fight when your brain is full of happy, natural chemicals. These include dopamine, our reward hormone, and oxytocin, our bonding hormone, amongst others.
Together, this flood of chemicals increases your mood and makes you feel good.
2. Release your anger
Sex after a fight can be a fantastic way to vent your anger. In a sense, you're exercising your body which reduces your blood pressure whilst releasing endorphins that also calm you.
That's why it feels so good to go on a run when you have pent-up anger. It's the same for sex.
Related Reading:- 

Anger Management – A Guide on How to Handle Your Anger
3. Feel younger

Depending on the circumstances, sex can make you feel good about yourself. So, if you've forgiven each other after your argument and apologized, sex can make you appreciate your body. You'll feel younger, fitter and more confident afterwards.
4. Get a good workout
"After fight" sex is some of the best exercises out there. Of course, we're not saying you should put makeup sex into your exercise routine. Nevertheless, all sex burns off calories.
5. Sleep better afterwards
Make up sex doesn't just relax you, It can make you drowsy. In fact, that can happen after any type of sex.
As this article on what happens to your brain when you orgasm explains, you also get a burst of the hormone serotonin after sex. This hormone regulates your mood and sleep patterns which is why you might sleep better.
6. Let go of some stress
Similarly to venting your anger, sex after a fight can release some stress. The two are clearly linked but essentially, those hormones we've mentioned will calm you down and get you into a more positive mood.
7. Step away from the problem
"After fight" sex can help you have a break. It isn't just about focusing on makeup sex but also about what raw passion exists underneath it all.
Once you've stepped away from the problem, things can sometimes suddenly be clearer. We tend to get caught up in the minutiae but having a break can show you the big picture and what really matters.
Related Reading:- 

4 Signs of Family Problems & How to Resolve Them
8. Reconnect with positive emotions
Sex after an argument gives you a positive rush of emotions. Nevertheless, you need to make sure you connect with them. Don't let yourself get dragged back down again with the negative ones.
Being mindful is a beneficial way to just experience the moment without getting caught up with emotions. The reason we get caught up is that our minds create stories that often go round and round in circles.
Instead, breathe, sense the emotion in your body and let it go by breathing through the tension.
9. Get some perspective
As mentioned, a break from an argument can show you the big picture. It can also reduce your feelings so they don't feel quite so extreme. Think of it like taking a walk outside to clear your head.
Related Reading:- 

How Perspective Helps Your Relationship Grow
10. Reignite your passion
How sex improves relationships is that it connects us emotionally whilst also triggering our deep passions. We need friendship in relationships to make it in the long run but passion does make things more fun.
Is makeup sex good or bad for a relationship?
Relying on makeup sex to smooth over your issues or avoid addressing conflict is not healthy. A more productive way to deal with differing opinions is to enhance your couple's communication skills.
So, when things begin to heat up, don't head right away to the bedroom. Sit down and talk things out, in a kind, calm and respectful way. Reconnecting after a big fight in this way means that you can both get to an acceptable resolution. Then you can move on to sex.
But don't use sex as a substitute for verbal communication.
Are you still wondering about that question, is there really a thing called make up sex? Yes there is but how you approach it makes all the difference. Makeup sex won't make you forget what you are disagreeing about.
As mentioned previously, if the issue is still simmering, the sex won't be hot—your mind will still be on the "elephant in the room." You may likely end up resenting your partner. There's nothing worse than seeing them in the throes of orgasm while you are still dwelling on the unaddressed conflict.
To fully answer the question though, makeup sex can be both good and bad, depending on your approach. Deep down, you know your intentions and if they're for good or bad. In essence, are you launching into sex to connect or to pay back?
The psychology of makeup sex
In summary, arguments release hormones in our brains that raise our arousal. Whether we shout, have sex or scream, we then release those emotions. Although, not all fights lead to great sex.
On the contrary, research shows that most fighting couples put sex on hold for days. Essentially, you need trust if you want intimate sex rather than just a physical release.
A case in point, 72 per cent of female readers reported withholding sex from a partner with whom they are arguing, according to a Redbook magazine survey,
That is understandable; sometimes you can be too mad to respond tenderly when your partner just wants to kiss and makeup. Most people need a "cooling down" period before they can feel loving again.
In other instances, the guilty party might try to make amends in bed leading to great make up sex. Whilst that sounds wonderful if you're on the receiving end, building intimacy based on guilt only leads to harm later down the line.
Why is sex so powerful? Precisely because it can be used as a tool to manipulate. Instead, go back to having mature communication where you let go of blame and openly talk about your feelings.
Sex bonding relationships are an important part of any partnership. Nevertheless, there's a risk if make up sex is the only experience. Couples can fall into the trap of provoking a dispute just to get to the good part i.e. the make up sex.
Suddenly they find their regular sex life rather dull. So, they unconsciously begin to pick fights with each other since the aftermath has become so rewarding.
Don't let that be you.
Remember to strive for the same level of arousal and excitement during "normal" lovemaking, lovemaking that is not preceded by anything but lovely foreplay.
Don't wait for makeup sex
You can develop your own guide to make love if you learn to listen to your heart. The benefits of sex in a relationship are numerous if you have the right intentions. If you can connect with compassion and kindness, despite any arguments, your sex will breathtaking.
Makeup sex can be a powerful experience if you've forgiven each other. Whilst the media wants to tell you it's the best sex ever, the research isn't so conclusive. Rather than wait for the next argument, learn to talk about your feelings and your needs.
If you build a partnership based on trust, forgiveness and intimacy, you won't need the highs of make up sex. You'll already be on a constant high with your everyday amazing sex.
Share this article on
Want to have a happier, healthier marriage?
If you feel disconnected or frustrated about the state of your marriage but want to avoid separation and/or divorce, the marriage.com course meant for married couples is an excellent resource to help you overcome the most challenging aspects of being married.
More On This Topic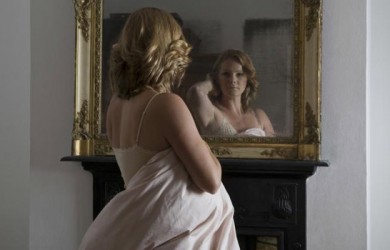 You May Also Like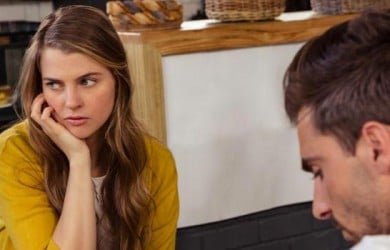 Popular Topics On Married Life