10 Sex Tips for Women After Pregnancy
Sex after pregnancy is also enjoyable.
As a woman, it's hard to think of yourself ever having sex again during and even after the delivery period.
Women go through quite a lot during this process that the thought of sex is simply not one they would dare think of.
A lot changes after one gets to have a baby
Everything from your lifestyle to your body undergoes a great deal of transformation. In fact, you may need to have a postpartum checklist to guide you stay on track and not lose your mind.
Also, be prepared because your postpartum sex life will undoubtedly change.
Well, you may not be able to get back to the lovemaking immediately. However, many women still research on "how to please my husband sexually after giving birth". And yes it's possible to do so.
The thought of engaging in lovemaking can be a bit uncomfortable after delivery.
Looking for tips for great postpartum sex?
That's why, through research, we have identified some of the best 10 sex tips for women after pregnancy.
These tips are meant to be a guide that eases you back into being sexually active. Somewhere in between, we'll hint on the best sex position after delivery.
1. There's a waiting period
You might be eager to get back to doing it, but that will have to wait.
Important tips for great postpartum sex include keeping in mind, the waiting period. A waiting period of between 4 to 6 weeks is recommended or until the doctor gives you the green light.
That's because your body needs a healing period. Any mistakes and you can get an infection that can slow down the healing putting you at risk. That's regardless of whether you had a C-section or a vaginal birth. The following are key:
Bleeding needs to reduce
The Cervix needs to close
Other tears and cuts need to heal
2. Your libido level changes
Your life and body will be experiencing a lot of changes. So will your libido thanks to the emotional roller coaster you'll be experiencing.
Also, your hormones will still be all over the place, still trying to resume normalcy. Taking care of newborns can be overwhelming, and you'll be exhausted most of the time.
All these issues will have an impact on your libido.
You'll probably have decreased libido. You and your partner will have to find ways to work around it.
3. Lubrication will be necessary
Postpartum sex can hurt because your vagina experiences dryness.
It's an issue that affects all women after pregnancy. Your vagina will be dry because the hormone that gives you pleasure and keeps you wet, estrogen is in reduced amounts.
Also, all the moisture gets depleted during childbirth.
Therefore, you'll have to use some lubrication when having sex until the hormones get to normal levels. If the dryness persists talk to your gyno.
4. You'll have to cover the boobs
The same way some leaking occurs when breastfeeding, so will it be when lovemaking or during foreplay.
It's a matter of body biology.
Oxytocin hormone ascribed for milk let-down is the same hormone produced when we body with a loved one.
It's what makes us feel connected to one another.
So, when having sex, your boobs will squirt some milk and therefore no reason for alarm. Just ensure that you're covered.
5. He's eager to end the dry spell
Your man is eagerly waiting for his dry spell to come to an end.
He's patiently waiting for you to get better. If he's the type that gets turned on with childbirth, it's even worse for him.
Well, men who've witnessed their women giving birth have a higher sexual yearning for their partners post-birth reportedly.
Tip, although you may not be able to make love to him, there are other ways you can give him sexual pleasure.
6. Foreplay will be a gift
As previously mentioned sex is different after giving birth.
There's reduced libido and vaginal dryness that can negatively impact the coitus. They are primarily the reasons that make foreplay a gift.
Foreplay creates sexual arousal, getting you into the mood. It will also get you wet and therefore reduce the dryness.
7. Find a safe sex position after delivery
Sex is a go, but not everything you once did can be done.
That means you'll have to say goodbye to some of the positions. Your body isn't yet at its best, and you don't want to hurt yourself. Some safe postures for postpartum sex include:
Woman-on-top
Spooning
Rear-entry/ from-behind styles, for example, doggy style
Missionary
8. Your boobs will feel different
Many women prefer not to have their boobs touched after delivery. It doesn't give as much sexual pleasure, and here's why:
The constant

breastfeeding makes the boob feel slightly achy

because of the dryness and cracking

It will

feel squeamish

The hormone producing milk

reduces sexual pleasure
9. Communication will be an invaluable tool
Without proper communication post-birth, your relationship will most likely crumble.
You'll be both growing through a lot, and it will be overwhelming, and communication is what will help you go through it.
You have to express your feelings and emotions to one another as they are for there to be a relationship.
Your sex life will need a lot of communication until normalcy returns. Otherwise, you'll both feel frustrated.
10. You'll need birth control
Use birth control.
Forget the "you can't get pregnant while breastfeeding notion."
You're advised to go for the non-hormonal options because they will not have an impact on milk production.
Condoms, IUDs, and diaphragm are perfect options. Prior to delivery talk with your doctor on the subject to explore options.
The sex after birth of baby is more than often looked from a woman's perspective.
However, sex after pregnancy a man's perspective is also getting so much attention. Both parties have needs that need fulfilling. In fact, should you get a modern-day sex after baby book, you'll notice that they address issues faced by both partners.
The above 10 tips that we have provided will get you good and ready to have fun with your other half.
Share this article on
Want to have a happier, healthier marriage?
If you feel disconnected or frustrated about the state of your marriage but want to avoid separation and/or divorce, the marriage.com course meant for married couples is an excellent resource to help you overcome the most challenging aspects of being married.
Learn More On This Topic
You May Also Like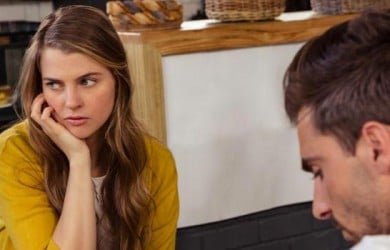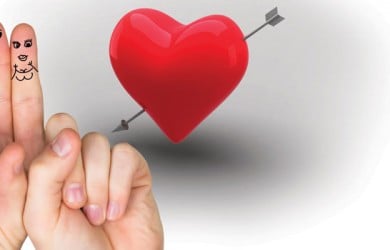 Recent Articles
Popular Topics On Married Life