The Top 17 Trust-Building Exercises All Couples Should Know
All relationships are built upon love, trust, and commitment. These foundations eventually help the relationship move towards the path of success. For a couple to be happy, it is of immense importance for them to have mutual trust and respect amongst themselves.
You can consider a relationship as a game of Legos. The way you invest in it either brings you both closer or creates a wall and pushes you farther.
Likewise, building trust between you and your partner is an important task that needs to be done at the beginning of the relationship and carried on throughout.
So, how do we do that? Well, a relationship needs constant effort. Listed down below are the top 17 trust-building exercises for couples.
1. First, connect, then communicate
Before mustering up the courage and being vulnerable with your partner, it is necessary that the two of you spend a little time of tenderness where you physically connect with each other just by being in each other's company.
2. Be honest with each other
Being honest with your significant other about anything and everything is the first step for them to put their trust in you and you in them.
Make sure to tell the complete truth to your partner without adding or removing any part of the subject as part of your trust-building exercise.
3. Engage in deep, meaningful talks
It is an established fact that communication is the key for relationships to survive. Make sure that you and your partner can sometime alone every day where the two of you are able to simply focus on each other, share your feelings & opinions, and hear each other out.
Many of us have that one deep, dark secret that we fail to share with anyone.
However, to strengthen the bond between you and your partner, make an exception and share it with your partner. This will show them how much you trust them. It is highly likely they, too, will have something similar to share.
5. Have short sessions of soft eye contact
This is a challenging but important step. The two of you should sit down facing each other, get comfortable and simply look into each other's eyes.
The laughs, smiles, and intimacy the two of you share during this time serve as an excellent trust-building exercise to create a sense of trust and connection.
Also watch: Video For Practicing Eye Contact
6. Ask on how to restore trust when made a mistake
Asking your partner how to fix the broken trust when you've made a mistake is a good way to show them that you regret doing so and are willing to do anything to restore it.
7. Hold hands and cuddle
Physical intimacy plays an equally significant role in strengthening one's relationship. It is a great way to connect, share and create a sense of togetherness.
Also watch: Partner Yoga – 50 minutes to build trust, intimacy, and connection.
8. No more lies
Avoid lying or keeping secrets from your partner. Come out clean and confess whatever it is because although it may seem difficult at the moment, it will be great for your relationship in the long term.
9. Be open to answering all of your partner's questions
Answering all your partner's questions and putting all their worries to rest helps them put their trust in you.
10. Avoid using hurtful language or yelling
Do not belittle or engage in name-calling your partner because doing so will make them feel that you are capable of hurting them and hence, avoid trusting you completely.
11. Be sure to appreciate and show gratitude
Saying a small word such as 'thank you' can do wonders for your relationship. Make it a part of your daily routine to let your partner know that you value whatever they do for you, whether big or small.
12. Compliments!
We all love being complimented and praised for our work.
Make sure that you compliment your partner each day, even for something as small as the color of their dress or the meal they prepared for you.
13. Go on trips and adventures together
Going on fun trips and making memories is a great way for couples to bond and is regarded as an amazing trust-building exercise for couples.
14. Remember to say 'I love you'
A heartfelt 'I love you' is simply one of the best ways to let your partner know how much they mean to you and how much you appreciate their presence in your life.
15. Apologize and forgive frequently
Couples should be willing to ask for forgiveness when any of the partners makes a mistake, as well as be willing to forgive and forego to allow their relationship to flourish.
16. Make use of terms of endearment
Making use of words such as 'baby' or 'sweetheart' can go a long way and are also a simple yet effective way to show your love to your partner.
It is also one good way to set the tone when you wish to discuss something of importance.
17. Be consistent
Make sure to be consistent in your efforts of building trust through the mentioned ways to steer your relationship towards success.
Build a beautiful relationship with trust
Marriage is no easy feat. Make sure you follow these trust-building exercises to strengthen your marriage and build a beautiful & loving relationship with your spouse.
Share this article on
Want to have a happier, healthier marriage?
If you feel disconnected or frustrated about the state of your marriage but want to avoid separation and/or divorce, the marriage.com course meant for married couples is an excellent resource to help you overcome the most challenging aspects of being married.
Learn More On This Topic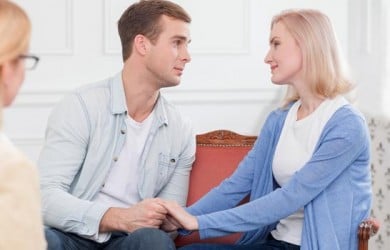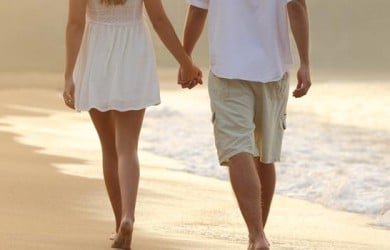 You May Also Like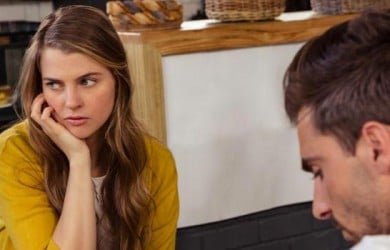 Popular Topics On Married Life