Building Sexual Bonding with Your Spouse
It's probably a common perception to believe that our sexual life enhances our married life and sense of intimacy. And it's also a common assumption that without such sexual bonding we might find our marriage to be in trouble.
But what is sexual bonding really and how can we build more of it into our lives?
What is sexual bonding
Sexual bonding doesn't just bring a couple closer together because of the physical intimacy involved, but also because of the chemistry that pops off because of the sexual bonding experience.
It's a positive circle.
For example; a couple gets together sexually, this creates a chemical reaction for both parties that encourages more sexual bonding and also enhances both partners' health and well being.
The feeling is so good that a couple wants to keep on enjoying each other, and as a couple continue their sexual bonding. They continue to reap the rewards that sexual bonding brings and become more and more in tune and connected with each other.
Sometimes though life gets in the way and as a couple settles down into the routine of life, their sex life descends on the priority list and the motivation, benefit, and desire to continue the sexual bonding wanes.
In many cases, as the sexual bonding declines, a distance or disconnect begins to form between two lovers which can be difficult to come back from.
So what's the moral of the story?
Sexual bonding invigorates a relationship.
It keeps you healthy, bonded and connected with each other, and also allows you the opportunity to love and be loved in all expressions of the act.
But it needs to be treasured and prioritized, and if you can treat your sexual bonding as a sacred act it will make it much easier to appreciate, enjoy, maintain and explore.
How to recognise that you are sexually bonded to your partner
You can't get enough of them. Even though you won't actually be addicted to your partner, it might feel that way.

You might act irrationally around them. Have you heard the saying 'drunk on love'?

Perhaps you've witnessed somebody close to you making crazy decisions or seeming to think or behave irrationally or out of character. That's part of the chemical bonding that you'll experience from sexual bonding.

You adore cuddling with your partner before, during or after sex. Once again it's the chemistry that makes

cuddling your partner so much more desirable

. Dopamine to be precise. And when you cuddle you release Oxytocin which is a hormone that encourages love and bonding.

You can feel the pain your partner experiences. Apparently, we are hardwired to feel another person's pain, according to a

study

published. So if you are bonded to your lover, you could feel their pain.

You get transference from your partner. We all get transference from those around us but what this means when it comes to sexual bonding is that when your partner is on a high, you'll be on a high and vice versa.
Good luck for the days when the mood is bad though!
Kissing your partner is the best thing. It does the same kind of thing chemically as cuddling during sex – kissing is intoxicating when you are sexually bonded with your partner.
How to maintain a strong sexual bond in a relationship
1. Talk together and discuss your limitations and boundaries together
When you are open about the things that you can't deal with, or struggle to deal with. When you lay down your vulnerabilities to your partner and negotiate boundaries to assist each other in feeling supported and respected, the trust builds, conversations flow, some topics may be explored together, and you grow together.
All of these situations lead to stronger sexual bonding.
2. Touch each other
Non-sexual touching is also very good for increasing the sexual bonding between you. It shows affection, connects your energy, and reminds you to continue to be invested in each other.
3. Listen to each other
The same goes for listening, so often we make the mistake of listening but not hearing people around us.
Which means we forget to hear those closest to us. When we are not heard, we feel distant and disconnected. That sensation doesn't equate to a strong sexual bond.
4. Keep sexual contact a priority
Of course, prioritizing your sexual interactions and exploring your sexuality and sexual relationship together will keep the spark and chemistry flowing.
5. Find ways to express to your partner that you think about them often
Whether it's a surprise, an acknowledgment that you've listened to them, a trip out, a gift, a love note, these things might seem to be superficial, but they are not at all. They help you to encourage intimacy and sexual bonding.
6. Be open sexually and intimately
It's not always easy to be open sexually but the more effort you and your partner or spouse make to be able to discuss your thoughts, desires and needs sexually the more sexual bonding you'll experience.
Share this article on
Want to have a happier, healthier marriage?
If you feel disconnected or frustrated about the state of your marriage but want to avoid separation and/or divorce, the marriage.com course meant for married couples is an excellent resource to help you overcome the most challenging aspects of being married.
More On This Topic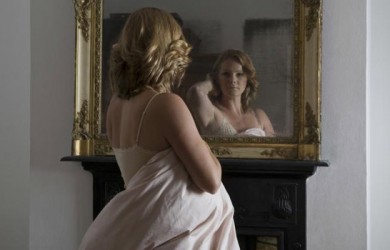 You May Also Like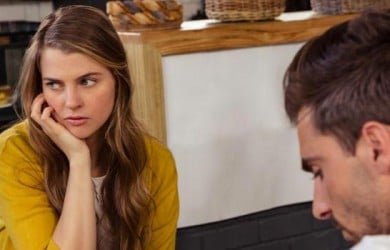 Popular Topics On Married Life