15 Ways to Enhance Your Relationship Using Positive Psychology
The field of positive psychology can help people improve their lives by motivating them to think more positively.
We can apply concepts from the positive psychology movement to relationships to increase intimacy, resolve conflict, and help people view each other with more compassion and understanding.
Can the benefits of positive psychology work wonders for your relationship? Find some answers below.
What is relationship positive psychology?
Positive relationship psychology comes from the positive psychology movement, which was developed and led by Martin Seligman beginning in the late 1990s and early 2000s. This movement states that there are five components to well-being:
Positive Emotion

Engagement

Relationships

Meaning

Accomplishment
Seligman referred to these five core principles as PERMA and felt each individual one was important. For instance, accomplishment just for the sake of achievement was meaningless if people were not engaged and had poor relationships.
So, how does positive psychology apply to relationships? Couples can focus on positive emotions and gratitude, enhancing the relationship's health.
Why is relationship positive psychology important?
Relationship positive psychology is important because maintaining a healthy, happy relationship over the long term isn't necessarily easy. It doesn't just come naturally. Instead, you have to make an intentional effort to keep the spark alive and to continue to care for each other, even when life is tough.
Building a positive relationship can help you and your spouse or significant other to weather the storms of life together rather than walk away from each other when life presents obstacles. It can also help you to rebuild your intimacy and physical attraction, which is important for a long-term partnership.
Benefits of practicing positive psychology
Using positive psychology strategies can change the entire tune of your relationship. If caught up in conflict and negativity, you can develop a pretty pessimistic attitude toward your partner, which only repeats the cycle of negativity.
On the other hand, positive relationship psychology can help you to rescript the "story" of your relationship.
If you see your partner and your relationship in a negative light, positive psychology principles will help you to see each other's strengths and view your relationship optimistically.
Ultimately, a positive outlook makes the relationship healthier, increases your attraction for each other, and helps you to address childhood issues that may be creeping up and causing problems in your relationship.
Relationship psychology using research from positive psychologists confirms how beneficial this practice is for relationships. People who practice positive psychology principles are more likely to stay married and have higher marital satisfaction levels.
Positive psychology helps improve relationships, but this isn't the only benefit of this mindset. Some additional benefits of positive psychology are as follows:
Stronger immune system functioning

Less sickness

Longer, healthier lives

Increased life satisfaction

Higher income

Reduced risk of heart attack
How do you develop positive relationships?
Building positive relationships happens when you stop viewing a strong relationship as the "absence of the bad" and begin recognizing that your significant other has inherent strengths.
Positive relationships develop when you identify your strengths, as well as the strengths of your partner, and think about how the relationship works when you're at your best.
You can also develop positive relationships by reframing your bad memories to become more positive and practicing the art of gratitude and forgiveness. These positive psychology strategies are discussed in more detail below.
15 ways to improve your relationship using positive psychology
So, how can you learn how to be positive in a relationship? The positive psychology facts below can be incorporated into your relationship to help you achieve your desired improvements.
1. Create positive emotions
Psychology and relationships go hand-in-hand, but that doesn't mean you must apply positive psychology principles exclusively to your relationship. You can cultivate a positive relationship by focusing on positivity daily.
This means engaging in activities that make you happy and intentionally choosing to be joyful. When you cultivate positive emotions in your life, the benefits will spill over to your relationship.
Related Reading: 

The Power of Positivity in Relationships in Times of Crisis
2. Prioritize shared positive experiences
Life can be stressful sometimes, but we don't have to focus on the bad.
To create a more positive relationship, make it a priority to plan positive experiences together. This could be a weekly date night, a new routine of taking a walk together and talking after dinner, or simply savoring a cup of coffee each morning.
The positive experiences are not monumental activities; they can be small joys you share.
Related Reading: 

8 Fun Relationship Building Activities to Start Today!

 
3. Find strengths in your partner
When a relationship turns sour, we tend to fixate on our partner's negative qualities or what is lacking. The reality is that your partner will never be perfect, and there are some quirks that you cannot change.
Instead of focusing on what's wrong, which only sets you up for disappointment, think about your partner's strengths. In a positive relationship, both partners know what the other brings to the table.
Strengths can be anything, from patience to compassion, to a love of learning. Regardless of your partner's specific positive traits, the truth is that all of us have strengths.
To learn more about what is best in us, watch this video:
4. Practice gratitude
Taking time to say "thank you" or express appreciation for your partner goes a long way toward creating a positive relationship.
Even something as simple as your partner picking up something for you at the store on the way home from work is an opportunity to share your gratitude.
Research shows that expressions of gratitude make people feel cared for and more satisfied with their relationships, even when they have difficulty forming strong attachments in the context of a romantic relationship.
5. Appreciate the small moments
You don't have to wait for a fancy vacation or an extravagant gift from your significant other to appreciate them. Instead, savor the small moments of happiness, like your partner bringing you a cup of coffee in the morning or a relaxing Friday evening spent grilling out together.
Most of your relationship will be made up of small moments of joy, so it's important to make a note of these moments.
6. Use your strengths to tackle problems
Conflict and setbacks are inevitable in a long-term relationship. Instead of fixating on what's wrong, use each of your strengths to tackle problems as they arise.
Recognize problems and conflict as opportunities for each of you to use your resources to solve the problem. This will build a positive relationship.
7. Embrace the art of satisficing
One example of positive psychology in action is satisfaction. Positive psychologists recognize that life isn't always perfect. While you might need to seek optimal results in some cases, there are also times when settling for "good enough" is beneficial.
For example, if you and your partner are trying to split household duties equally, you can let go of your need for your partner to be "perfect" at laundry or cleaning.
Instead of nagging because the clothes aren't perfectly folded, it might be a good time to use "satisficing" and appreciate that your partner took a chore off your plate.
8. Create a family strengths tree
It's common for couples counselors to work with couples to develop a family tree. You can take this activity a step further by outlining the strengths of each of your respective family trees.
Maybe you learn that your partner's family is full of creative types, or perhaps you recognize that several people in your family have overcome hardships and shown incredible resilience.
Whatever is revealed in your family strengths tree will give you a greater appreciation for the positive qualities each of you brings to the table and how your families of origin have affected these qualities.
9. Plan activities that tap into each of your strengths
Most people would agree that date nights and quality time together are important for building a positive relationship. Still, activities that specifically play into your strengths can be especially beneficial.
Positive psychology describes numerous character strengths, and you can get creative identifying activities that speak to both of your strengths. Some examples of these strengths include creativity, zest, love of learning, fairness, spirituality, curiosity, and self-control.
You can even find activities that address both partners' strengths simultaneously.
For example, if you love learning and your partner has the strength of zest, you may consider learning a new skill together, such as a foreign language. This activity would play into your love of learning, and your partner would likely approach it with enthusiasm.
Related Reading: 

30 Couple Bonding Activities to Strengthen the Relationship
10. Give your partner the benefit of the doubt
It's easy to assume the worst when you're in conflict with your partner, but you can create a more positive relationship by giving them the benefit of the doubt.
Instead of assuming that your partner intended to upset you, assume positive intent. This will help you to reframe potentially negative experiences.
11. Visualize yourselves at your best
You can keep your relationship positive by thinking about yourselves as a couple and individuals when you're at your best.
What does "your best" look like? What does it take to get you there? This activity reminds you that it's not all bad, even during bad times.
12. Support your partner's dreams
Even in a long-term relationship, we need space and freedom to explore our interests.
When you support your partner's dreams, even when they may be separate from your aspirations, you allow them to grow their strengths, which ultimately benefits the relationship.
Related Reading: 

20 Steps to Becoming a Supportive Partner
13. Set aside time to connect with your partner
Social connection is a key component of positive psychology, so it's important to make time for connection with your spouse or significant other.
When life is busy, this may mean sitting down to chat at the end of the day or planning a few hours together on the weekend when both of you are free.
Related Reading: 

8 Essential Tips to Communicate and Connect with Your Partner
14. Schedule a weekly check-in
Positive psychologists consider relationships to be the most important aspect of well-being, so it's critical to cultivate a positive relationship.
To ensure that you and your partner stay on the same page, schedule a weekly check-in to discuss what's going well and how you can use your strengths to tackle any challenges in the week ahead.
15. Cultivate your own interests
When you find meaning and fulfillment in your own life, independently of your significant other, the benefits will carry over into the relationship. Remember that meaning and accomplishment are part of the PERMA metaphor that positive psychologists uphold.
Exploring your interests and goals will increase your well-being and, ultimately, the well-being of your relationship.
Conclusion
If you're having relationship problems, positive psychology principles may help you to solve them. However, some people may benefit from working with a counselor or therapist.
If you've tried to solve conflict on your own but haven't been successful, contacting a counselor or therapist can help you develop better conflict management tools.
You may even be able to find a therapist who practices positive psychology with couples so that you have support in building a positive relationship.
Share this article on
Want to have a happier, healthier marriage?
If you feel disconnected or frustrated about the state of your marriage but want to avoid separation and/or divorce, the marriage.com course meant for married couples is an excellent resource to help you overcome the most challenging aspects of being married.
Learn More On This Topic
You May Also Like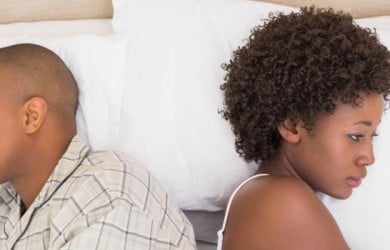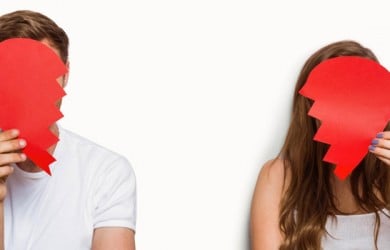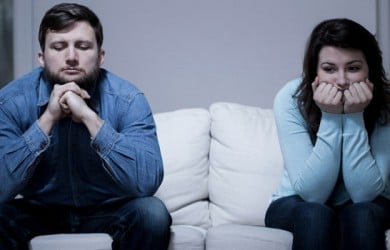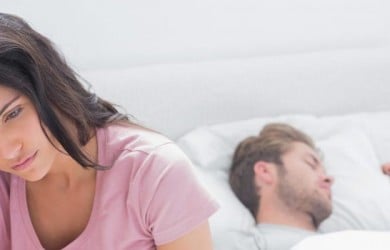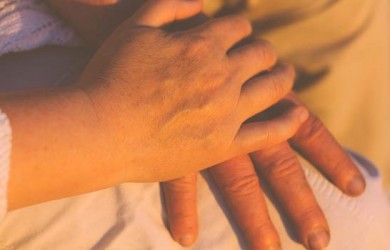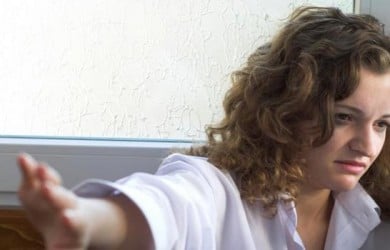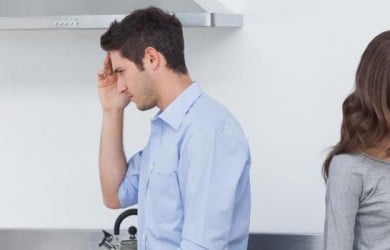 Popular Topics On Marriage Help