How to Deal With Mood Swings in a Relationship
If your partner is hot and cold, seeming happy one moment and angry with the world the next, you are probably wondering how to deal with mood swings in a relationship. Severe mood swings may even make it difficult to be around your partner without feeling blamed.
Mood swings in relationships can be challenging, but there are ways to manage them. First, it may be helpful to learn the causes of mood swings, and then you can determine how to cope with them.
What are mood swings?
Mood swings occur when a person's emotions rapidly change. For example, they may be happy one moment and then sad, angry, or irritable the next. Sometimes, mood swings can happen with little to no warning.
Everyone experiences mood swings from time to time, but when a person has frequent and severe mood swings, their partner is likely to want to know how to deal with mood swings in a relationship.
Related Reading: 

Ways to Help Your Spouse Cope Through a Behavior Disorder
What causes mood swings?
Sometimes mood swings are just a natural part of life, but sudden mood swings and irritable behavior in relationships can result from an underlying issue. Some causes of mood swings include mental health conditions like bipolar disorder, depression, and other mood disorders.
Personality disorders, including borderline personality disorder, can also result in mood swings. This personality disorder is characterized by intense mood swings, with moods lasting anywhere from a few hours to a few days.
Someone with this personality disorder may also experience extreme anger, and relationships with others tend to be unstable due to this and other symptoms of borderline personality disorder.
Mood swings can also occur with drug addiction. For example, when a person is under the influence of a substance, they may appear happy and upbeat, but when they come down from the high, they may seem depressed, irritable, or angry as they begin to withdraw from drugs.
Sometimes, mood swings are temporary and the result of a stressful situation, such as challenges at work, the death or illness of a loved one, or financial difficulties.
Physical health conditions
Physical health problems like diabetes or thyroid conditions can also trigger mood swings because of changes in the body's hormones and the stress and anxiety associated with having a health problem.
Related Reading: 

Borderline Personality Disorder Traits
Mood swings in women
While the above causes of mood swings can apply to both men and women, some causes are unique to each gender. For women, mood swings can be the result of biological factors that affect women specifically.
Girlfriend mood swings may result from premenstrual syndrome (PMS), which causes symptoms like fatigue, bloating, food cravings, depression, and moodiness right before the monthly period starts.
If your girlfriend happens to have horrible mood swings during or before her monthly period, watch this video to find out how you can support her through it.
If you want to make PMS easier on your woman, watch this video for a few good ideas.
Pregnancy and menopause can also influence a woman's emotions and moods, leading to mood swings. Some women may also struggle with a severe form of PMS called premenstrual dysphoric disorder (PMDD), which causes severe symptoms the week before a woman's period.
These symptoms include mood swings, irritability, depression, anxiety, agitated behavior, sleep disturbances, and crying spells, as well as physical signs like a sore back, nausea, vomiting, bloating, headache, breast pain, and food cravings.
Mood swings in men
Men can also experience mood swings due to the following reasons.
One of the causes of mood swings in men is low testosterone levels, according to research. As men age, their testosterone levels may dip, causing irritable mood, depression, and fatigue.
Men may also be susceptible to poor sleep, altering hormone levels and leading to mood swings. One study found that men who frequently wake during the night are more reactive to stress, and their bodies produce more significant levels of the stress hormone cortisol compared to men who routinely get better quality sleep.
Mood swings in men can result from poor sleep, combined with hormone fluctuations, especially if they are facing stress at work or home. Sudden mood swings can occur when a man is not sleeping well and has just encountered a stressful situation.
Also Try: 

How Well Do You Understand Your Spouse's Moods

?
How mood swings affect our relationships
Unfortunately, relationship mood swings can harm our partnerships. For instance, if your partner is always moody, their bad moods can start to affect you, and you might begin to feel gloomy yourself.
You may also feel as if you are to blame for the bad attitudes, which can ruin your self-esteem and lead to guilt and anxiety. A partner who is always moody may also pick fights, and it can seem as if you walk on eggshells around your significant other.
The relationship may be full of conflict, to the point that it looks like the two of you never get along. You may spend so much time trying to please your partner and prevent them from sinking into a bad mood that you neglect your own needs and happiness.
Ultimately, mood swings in relationships can lead two people to separate if one partner has difficulty dealing with mood swings. Research shows that people who have mood disorders like depression are more likely to divorce, suggesting that even when there is a legitimate reason for mood swings, they can lead to severe problems within relationships.
Related Reading: 

How to Regulate Your Emotions From Destroying Your Marriage
10 ways to deal with mood swings
Mood swings symptoms and irrational behavior in relationships can lead both partners to become unhappy, so it is essential to learn how to deal with mood swings in a relationship. If your partner's moodiness has become a problem, consider the following ten coping strategies:

1. Talk to them
Have a conversation with your partner about how the mood swings affect you. Maybe your partner is not aware of their rapidly shifting moods and how they are harming you. Sit down and have a discussion, but remain calm and non-confrontational. Give your partner specific examples of their mood swings.
For instance, you may state, "In the mornings, you are usually cheerful, but sometimes, with no warning, you become outraged, and I feel as if I am to blame, which makes me anxious for the rest of the day."
Approach the topic openly and honestly, and give your partner a chance to talk about what might be going on that is causing the moodiness on their part.
2. Remain empathetic and understanding
It can be helpful to approach the topic of relationship mood swings by coming from a place of care and concern. Express to your partner that you are worried for them because of their sadness and irritability.
Ask what might be going on and whether there is something you can do to help. Truly listen to their response and try to be understanding of their situation.
3. Offer to help
If your partner's mood swings are due to stress or a problem in the family, offer your help. If they are working exceptionally long hours and don't have time for themselves, you may help by taking on extra responsibilities at home.
Ask what you can do to take some of the stress off their plate. Sometimes, having someone step in and lessen the load can reduce the tension that leads to severe mood swings.
4. Learn how to control mood swings naturally
If mood swings occur in the context of a mental health problem like anxiety, there are ways to help your partner naturally control the moodiness.
For example, if mood swings are due to a mental health condition, getting some physical exercise may be beneficial. Taking an evening walk with your partner or trying a new exercise class together may be a way of dealing with mood swings.
5. Don't take it personally
Ultimately, we are all responsible for our behavior, so remember that if your partner is moody and takes their anger or irritability out on you, it is not your fault.
If your partner has a mental health condition like depression, it can be helpful to remind yourself that the mood swings are because of this condition and not because of any flaws on your part.
Related Reading: 

Challenges & Polaric Effects Of Mental Health On Marriage
6. Learn your partner's triggers
If your partner is moody in response to specific stressors, such as financial difficulties, you may begin to pick up on this and take steps to avoid creating additional tension.
For instance, you may learn that your partner needs alone time at the end of the month when bills come due, or you may notice that your partner is irritable soon after coming home from work and needs time to unwind.
When you pick up on these patterns, you may learn that certain times when it is best not to ask your partner to do a chore or hit them with bad news.
7. Control your own emotions
It can be difficult not to become angry or upset when your partner takes out their mood swings on you, but becoming emotional and lashing out will probably only worsen the situation.
Keep in mind that you can only control your behavior and manage your anger. When your partner is moody, take a deep breath and try to remain calm, as becoming moody yourself will likely only worsen your partner's mood.
8. Confide in a friend
Social support is essential, and if you are dealing with guilt or anxiety surrounding your partner's mood swings, confiding in a trusted friend can be helpful.
Talk to them about what you are experiencing and how you are feeling. They may be able to offer advice if they have been through a similar situation. If not, having someone listen to you can relieve some of your stress surrounding mood swing symptoms in your relationship.
9. Practice self-care
Living with a partner with severe mood swings can take its toll on you, so it is essential to take care of yourself. Take time to do things you enjoy, such as reading your favorite book, going for a bike ride, or enjoying a relaxing afternoon at the pool.
It can be exhausting to cope with relationship mood problems, but practicing self-care can rejuvenate you to be more prepared to be the best version of yourself for your partner.
10. Take some time away from your partner
It is normal and healthy to have time apart from your partner in a long-term relationship. Be sure to pursue your hobbies and friendships, and spend time doing things you enjoy, even if your partner isn't always along for the ride, to distance yourself from the mood swings.
When to seek help?
If you have had a conversation with your partner about their mood swings and have tried some strategies for controlling mood swings naturally, it may be time to seek help, either for yourself or your partner.
If your partner's mood swings negatively affect you and you cannot get past feelings of guilt and anxiety, you may benefit from seeking therapy yourself to learn healthier ways of thinking and coping. Suppose your partner simply cannot control severe mood swings, and it continues to harm the relationship.
You may suggest that they seek counseling, especially if you know they have a mental health condition like depression or anxiety. Suppose your partner has persistent mood swings that aren't due to a temporary stressor, such as starting a new job, and you don't know the apparent cause of the mood swings.
In that case, it may be time for them to see a doctor to determine if there is an underlying mental or physical health condition contributing to moodiness.
Related Reading: 

Different Behaviors That Ruin a Relationship
Conclusion
We all experience mood swings occasionally, especially when we are dealing with significant stress or life changes. But if your partner's mood swings are so severe that they are starting to negatively impact the relationship and your wellbeing, it is time to do something about it.
Try having a conversation and being supportive while practicing self-care and helping your partner implement strategies for managing their moods. If these strategies aren't successful, it may be time for your partner to see a doctor to determine what is causing the mood swings.
A doctor may diagnose a mental health disorder like depression or anxiety, prescribe medications, and recommend counseling to help with mood swings. During the consultation with a doctor, you may also determine that mood swings are due to a physical health condition, which can be treated to alleviate mood swings.
If your partner isn't willing to take any steps to address the effects of mood swings in a relationship, it may be time to reconsider the partnership. You certainly empathize and want the best for your partner.
But suppose their mood swings rise to the level of emotional abuse or are causing you such significant distress that you have difficulty functioning. In that case, it can be harmful to you to stay in the relationship, especially if it seems like your partner makes no effort to address the problem.
Share this article on
Want to have a happier, healthier marriage?
If you feel disconnected or frustrated about the state of your marriage but want to avoid separation and/or divorce, the marriage.com course meant for married couples is an excellent resource to help you overcome the most challenging aspects of being married.
More On This Topic
You May Also Like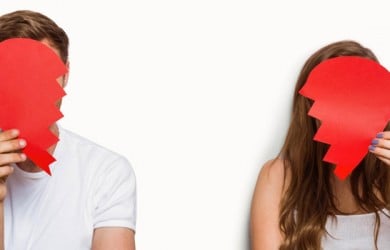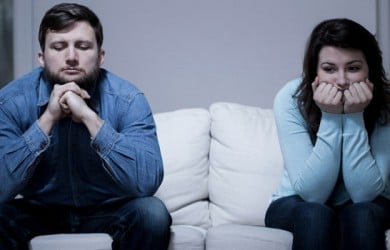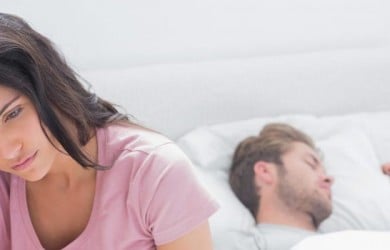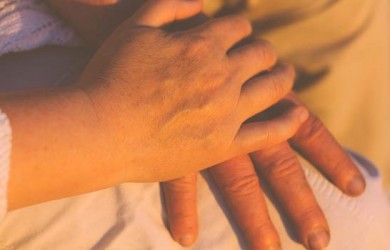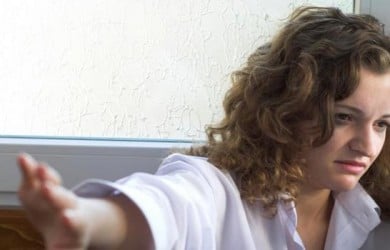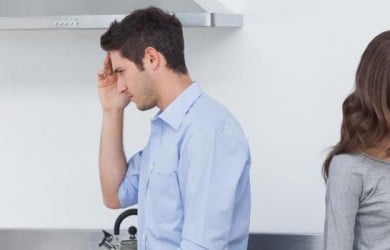 Popular Topics On Marriage Help