10 Ways to Help Your Spouse Cope Through a Behavior Disorder
Falling in love and getting married is a promise of two people hoping for a bright future. However, being married to a person with behavior disorders may hinder your dreams and goals.
What could you do to help your spouse get through this ordeal? Is there hope for a couple fighting this often invisible battle?
What is the definition of behavioral disorders?
You're out in public enjoying a lovely meal when suddenly your partner says or does something that they might not have a few years or even months ago.
This is bound to leave you flustered and you might think your spouse might be doing this out of spite or may not love you anymore but chances are that they have a behavioral disorder.
Behavioral disorders or disruptive behavior disorders are most common among adolescents but are also prevalent among adults that if left untreated could be dangerous.
Some children exhibit behavioral issues growing up, but outgrow them. Kids may occasionally show tantrums, but as they learn to control their emotions, these become less frequent.
However, there are some children that have characteristics of emotional and behavioral disorders that turn into chronic patterns and will become worse as they grow older.
What is a behavioral disorder in adults and how does it present itself?
Behavioral disorders consist of a number of mental health diseases like anxiety disorder, depression, ADHD, Schizophrenia etc.
The biggest challenge you may face would be trying to identify the repetitive behavioral patterns to see what they are suffering from.
This helps you not only understand what to say and how to behave in front of someone suffering from a mental disorder but also lets you help your spouse cope better.
What are some examples of behavioral disorders?
Behavior disorders often stem from a person's childhood. These behavioral disorders in children, when not addressed, would often manifest in adulthood.
Each person may show different symptoms of behavior disorders depending on their age, environment, and even triggers.
Some of the most common examples of a mental health disorder may include:
Uncontrollable and early sexual urges

Extended tantrums

Hostility

Constant lying

Problem with authority

Unexplained rage

Skipping school

Addiction to substances

Destruction of properties

Bullying

Theft
One should note that not everyone will show multiple signs. Depending on the severity and types of behavioral disorders, signs and symptoms would vary.

What are the 5 types of behavioral disorders?
We could classify behavioral disorders as a pattern of behaviors. These behaviors are often disruptive and harmful to the person who has the disorder and to the surrounding people.
Most of the time, these may have already been diagnosed in their childhood. However, if left untreated or treatment was stopped, these could affect a person's adulthood.
Here are the 5 most common types of behavior disorders.
1. ADHD
Among the most common types of behavioral disorders would be ADHD or Attention Deficit Hyperactivity Disorder.
Like in children, ADHD in adults could be presented as an inability to concentrate, being impulsive, having mood swings, and lacking the ability to manage time.
In adults, these signs could lead to bigger problems such as delinquency with the law, financial loss, not being able to keep a stable job, and even substance abuse.
2. Oppositional Defiant Disorder (ODD)
Some kids would experience a phase where they would try to act out because of defiance and even throw a fit.
However, when these behavior disorders issues continue into adulthood, it would already be called ODD or Oppositional Defiant Disorder.
You may be familiar with the signs of ODD as a person's frequent questioning of authority, being triggered by rules, excessive arguing, blunt refusal to comply, or intentionally breaking rules engaging in behaviors that upset others.
3. Conduct Disorder
You can define conduct disorder as when a person experiences a hard time socializing. This antisocial behavior disorders includes empathy, and even following rules.
Signs of conduct disorder include bullying, stealing, destroying private properties, and even physical altercations.
They resort to these behaviors because they lack remorse, empathy, and even concern for others.
4. Emotional or Behavioral Addiction
Addiction doesn't end with alcohol or drugs. Addiction occurs when a person's brain gets used to getting pleasure with any action.
Many people could get addicted to gambling, plastic surgery, shopping, eating, engaging in risky acts, and even sex.
It's like you're giving to have a reward, thus getting satisfaction only if you do it excessively until you can't get enough of it.
Addiction is bad and could one to lose focus. A person exhibiting this emotional behavioral disorder could neglect their work, family, and even their health.
Related Reading: 

How to Identify and Respond to Emotional and Mental Abuse
5. Obsessive-Compulsive Disorder (OCD)
OCD or Obsessive-compulsive disorder feels like you're being consumed with a constant feeling of worry. This could show in forms of impulses, actions, and even intrusive thoughts.
Most people with OCD will manifest behaviors like excessive cleaning, repeated phrases, repetitive checking, or counting.
Overtime, this would lead to a disrupt lifestyle and could affect your work and relationships.
Try watching this video where Dr. Dawn Elise Snipes is sharing counseling techniques that can help manage ADHD:

What are the 5 Causes a behavioral disorder?
Emotional behavior disorder is defined, but what about the causes of it?
The primary cause of behavior disorders is still unknown. However, there have been many factors that could contribute to a person suffering from behavioral illnesses.
Genetics, for one, plays a role since behavioral disorders start in early childhood. Then, we could also consider the child's environment and even events that could trigger a person to exhibit signs of emotional and behavioral disorders.
Now that we understand how risks factors may trigger behavioral disorders, we must familiarize ourselves with the different risks that may play a factor in causing behavioral illnesses.
Here are just some of the risk factors to watch out for:
1. Physical disability or illness
Illnesses or physical disability may contribute for a person to develop disturbances with their behaviors.
Related Reading: 

The Physical & Physiological Effects of Physical Abuse & Healing
2. Brain damage
This includes a chemical imbalance in the brain or an injury that causes problems in the emotional center of a person's brain.
3. Malnutrition
A mother's malnutrition or substance abuse of the mother may also play a huge factor.
4. Genes
If the parents have mental illnesses or behavioral problems, this could be passed on to the child.
5. Trauma or big life changes
Life changes like moving, losing a parent, child abuse, and even stressful environment can also cause behavioral disorders.
We also should note that not all people who have these risks factors are susceptible to develop behavioral disorders.
Related Reading: 

Trauma Dumping: What Is and How to Handle It

What are the 5 signs of a behavioral disorder?
Behavior disability can show in many ways, but most of the time, they can be classified by the following signs:
1. Defiant behavior
A person with behavioral disorder will be triggered with authority. They might show aggression and will completely do the opposite of the rules that they don't want to follow.
Related Reading: 

What Is Impulsive Behavior: Causes, Types, Signs & How It Hurts the Relationship
2. Depression
It may not always show, but if you're married to a person with behavioral disorder, you may notice low-grade depression signs or episodes. In any event that your partner or spouse exhibits suicidal tendencies, ask for immediate help.
3. Irritability, anxiety, anger
You may ask, where does the anger and anxiety comes from? Without any warning, your spouse may exhibit behaviors of hatred, irritability, and even anxiety.
Related Reading: 

8 Tips on How to Help Your Partner With Anxiety
4. Hallucinations
In extreme cases of behavioral illnesses, a person may even hallucinate. This will need immediate assistance.
5. Susceptibility to substance abuse
Many people who have behavioral disorders will be prone to addiction. It could be a form of drug or alcohol addiction, and gambling or even shopping addiction.
Related Reading: 

Psychological Abuse: Definition, Signs and Symptoms
10 proven ways to help your spouse cope through a behavior disorder
Behavior disability can affect one's relationship. It's hard and sometimes, you just want to give up. However, your partner or spouse needs you more than ever.
Here are ten ways to help your spouse cope with behavior disorders:
1. Get tested
It is harder to decide what methods to use and how to help a partner going through mental health issues when you don't really know which disease they might be suffering from.
This is not only frustrating for you but your spouse as well. The best option is to get help from a therapist to help diagnose the problem effectively and get to the root cause instead of waiting for the apparent symptoms to blow over.
Chances are that you're doing more harm than good by delaying an early diagnosis.
Related Reading: 

10 Best Love Compatibility Tests for Couples
2. Do adequate research
If your partner suffers from behavioral disorders, such as anxiety or depression, it is important for you to educate yourself on it first.
Get a thorough understanding of the symptoms and what causes your spouse to act a certain way as well as what moments or circumstances trigger those moods more.
The trigger part may vary from person to person and since a spouse is closer than anyone else, it shouldn't be too hard for you to talk to your partner and be a little observant.
For people with depression, it is necessary to understand that they might have a number of good days but still may be struck with depression again. These on and off occurrences sometimes are hard to understand by loved ones.
3. Empathize with your partner
While it is very hard and also quite draining to live with a partner who does not feel the same anymore and is always distracted and absent, always remember that they are not trying to hurt you on purpose and this is not because of you.
Your spouse probably is at their lowest in life and though it might seem that they are trying to push you away, rather than hitting them up with constant never-ending advice try to just hear them out and sympathize.
Never invalidate their feelings or make them feel like it's all in their head.
You never know, how much you might end up helping them by being a good listener.
Another good way to help your partner heal is to have them use the telemedicine platforms.
Related Reading: 

How to Build Empathy in Relationships
4. Focus more on good qualities
Dealing with someone who has mental health issues can also be quite draining for you and there is no harm in feeling like wanting a break for yourself.
When such a time comes, try to focus more on your partner's good qualities and memories for a breath of fresh air.
Related Reading: 

What to Look For in a Guy: 35 Good Qualities in a Man

5. Create a supportive home environment
Always be supportive of your spouse's decisions as long as they do not seem dangerous or unhealthy. Encourage their artistic passions and their need to seek treatment.
Create a healthy living environment where you acknowledge their day to day efforts and make them feel good about themselves.
All it takes is a little bit of effort and a whole lot of love.
Related Reading: 

The Importance Of Maintaining Healthy Family Relationships
6. Talk to each other
Your spouse needs you more than ever. This person is going through so much and being there for your spouse, listening without judgment could be one of the most helpful contributions that you can have in this journey.
7. Go to support groups
Search for behavior disorders support groups. This can help a lot and will also be beneficial for your spouse.
Most of the time, a person with behavioral disorders feels alone and alienated. Support groups could help a person accept the situation and be inspired by other people.
8. Set healthy boundaries
Be there for your spouse, but don't act like you're the therapist. Some people with behavioral illnesses can become too dependent with the person helping them.
Setting healthy boundaries will help you and your partner know the roles that you play in your marriage.
9. Seek help of a relationship therapist
This is where the role of a relationship therapist comes in. Licensed professionals are equipped with the knowledge to help a person suffering from behavior disorders. They know the right approach and the right method to help you and your partner go through this journey.
10. Take medications if needed
Behavioral illnesses are broad. Some cases can be treated without medications, but some require them. Here, a doctor will prescribe the needed medications.
Some more points of discussion
What are considered as obsessive behaviors in a relationship?
Aside from the challenges that you will experience when you have a spouse with behavioral disorder, you may also see obsessive behaviors from your partner.
Here are some of the most common behaviors:
Constant need for validation

Being controlling

Being overprotective

Ignoring your partner's personal boundaries

Feeling extreme jealousy

Stalking your partner's every move

Showing controlling behaviors

Feeling anxiety

Feeling overwhelming emotions of love

Falling into depression if your demands aren't met.
Can a marriage survive mental illness?
Some marriages can survive behavior disorders, but not all. There are people who could address their behavioral disorders, seek treatment, and take medications.
With lots of hard work, love, and a healthy environment, these people could surpass their challenges.
Unfortunately, where behavioral disorders manifest signs such as hallucinations, extreme anger, and even addiction gets involved, divorce might be the best decision, especially when kids are involved.
You've got this!
Every person's journey with behavior disorders are different. This starts from the cause, the risk factors, to the triggers that they might experience.
Being in love with a person with behavioral illness can be devastating. Seeing your spouse hurting will hurt you, too.
The best help that you can do is to be knowledgeable about this disorder, how you can help, and when to seek professional treatment.
It will be a long journey ahead of you, but there is always hope.
Share this article on
Want to have a happier, healthier marriage?
If you feel disconnected or frustrated about the state of your marriage but want to avoid separation and/or divorce, the marriage.com course meant for married couples is an excellent resource to help you overcome the most challenging aspects of being married.
More On This Topic
You May Also Like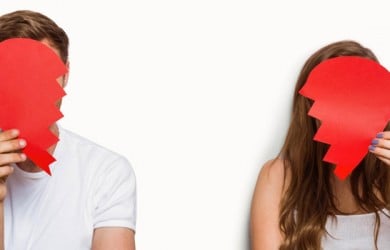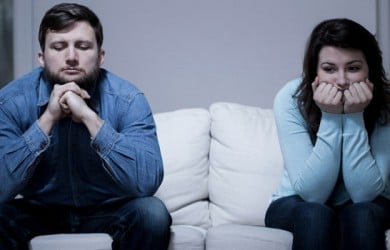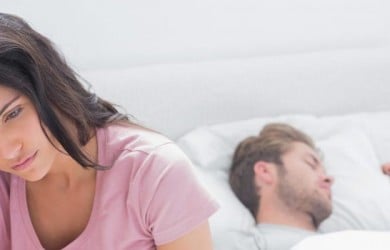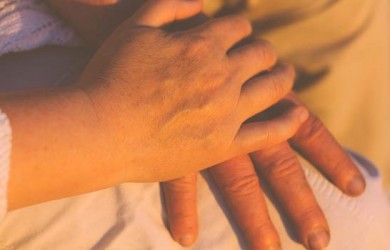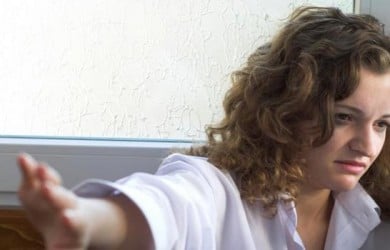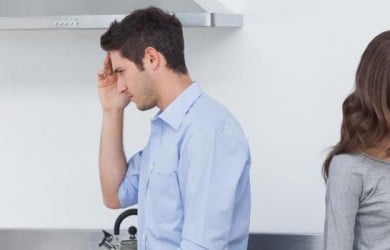 Popular Topics On Marriage Help