How to Deal With an Emotionally Unstable Partner
A relationship is not only about love and rosy things. It is also about battling issues together to make things better. Suppose you find that your partner is not emotionally stable. In that case, it is up to you to find how to deal with an emotionally unstable partner.
A person or an individual becomes emotionally unstable when they cannot keep their emotions in control due to the inner turmoil they are facing. Hence, they may react to minor things when coping with their emotional issues.
Remember that they will require your attention and help since they have emotional issues. Read on to learn about the signs of emotional instability and methods for dealing with such problems.
10 signs your partner is probably emotionally unstable
Well, one can become emotionally disturbed for various reasons, including health conditions, the stress in one's career, anxiety, etc. But, when a person becomes unstable emotionally, they display a few signs that may indicate their inner turmoil. Here are the top ten signs that you need to check out in your partner-
1. They often get angry easily
One of the main signs of being emotionally unstable is getting angry quickly and about minor things. Since your partner is already stressed, they may not be able to keep the emotions in check and may get angry at the smallest things happening around.
Related Reading: 

How to Deal With an Angry Partner
Here's how you can cope if your partner gets angry quickly:
2. Your partner has suddenly become rigid
Do you find your partner has suddenly become rigid about things? Are they keeping a closed attitude and have stopped interacting with others in a friendly manner? Probably your partner is unstable emotionally and needs your help.
3. They might not give importance to others' feelings
Many emotionally unstable people often seem to ignore the feelings of the person in front of them. You may find your partner commenting harshly on you.
But, they may not be doing it intentionally. They are emotionally unstable, and this turmoil may make them restless and emotionless to a certain extent.
4. They become escapist
One of the main traits of an emotionally unstable person is escapism. They are already feeling restless and clueless due to their surging emotions, so they run away from problems. They think they cannot take more stress and fear the inevitable while facing a crisis.
That's why they may often shy away from solving the problem or having a discussion and avoid the issue as long as they can.
5. They are fearful of criticism and rejection
One of the main symptoms of an emotionally unstable person is the fear of facing criticism. As they are emotionally unstable, they often seek validation from others to lift their mood. But, criticism works as a melt-down for such people.
As a result, they are unable to take criticism positively. Your partner may start to cry or make angry comments while facing criticism.
Does your partner get sad whenever you have to reject their ideas or plans due to your work commitments? It is one of the main signs that indicate their emotional turmoil. They may feel gloomy and sad when their plans are not accepted. They may even think that you do not give them importance or understand their value.
6. They have a certain negative vibe around them
Emotionally unstable people tend to become pessimistic and may even harbor a negative attitude toward life. If you find them having a negative attitude and low self-esteem, it is time to do something to help them.
7. They often forget to take care of their health
If you live with an emotionally unstable spouse, try to check how they take care of their health. Emotionally unstable people often neglect their health conditions due to the mental turmoil.
Their inner struggle prevents them from taking care of their health properly. One suffering from emotional instability might skip medications and sometimes stop taking proper care of their body.
8. They struggle to do regular work
You may have found your partner not doing their regular chores properly. They might be missing things or struggling to maintain their everyday schedule for a few days.
Well, probably your partner is emotionally unstable. Their emotions are so intense that they face concentration issues and cannot work or do things properly. It is time to find ways how to deal with an emotionally unstable partner to help them.
9. Their emotions are too intense
Your partner may show intense emotional signs like crying or getting upset frequently. They are emotionally unstable and need your help to navigate things better. In that case, it is time to be serious.
10. They are always complaining
You know that your partner is usually understanding, cooperative, and honest, but suddenly you might find them complaining about almost everything. Well, it can be one of the signs of an emotionally unstable partner.
In these cases, the emotional turmoil often makes them anxious and restless, and they may lose their compassion and the ability to compromise.
Methods of dealing with an emotionally unstable partner
So, you have checked for all the possible signs and have finally realized that you are probably in an emotionally unstable relationship. As a responsible partner, it is time to find methods on how to deal with an emotionally unstable partner so that they feel better and you can move together with love and care. Here are some suggestions for you-
How to deal with an emotionally unstable wife
Here are some tricks that can show you how to deal with an emotionally unstable wife:
1. Give her assurance that you are together
Often emotionally unstable people look for validation and some extra support from their partner. As a responsible partner, the best answer for how to deal with an emotionally unstable partner is to give her assurance that you are together on this journey and you will be with her no matter what.
Related Reading: 

8 Ways to Show Appreciation to the Love of Your Life
2. Take time and observe her situation
Your wife might be dealing with emotional instability, and you are looking for the best solution. Observe her with sincerity. It will help you find the probable cause that leads her to become emotionally unstable. Observation can also help you find more about her emotional state to help her properly.
3. Go for a heart to heart talk
Probably your partner needs to vent out and share their deepest thoughts. It's a good idea to talk with her heart to heart to find out what is disturbing her the most. If you two can find the cause together, you two can find the solution!
4. Go for therapies
If she seems to have an issue that you cannot solve, it is better to go for therapies. A trained therapist can help her navigate the emotional turmoil, and she will slowly regain her emotional confidence.
Related Reading: 

How to Convince Someone to Go to Therapy
5. Find more about what triggers her actions and try to avoid these
Often emotionally unstable people get triggered by arguments, loud noises, extra workload, etc. Your partner probably is dealing with a lot, and she may feel overwhelmed in front of those triggers. So, how to deal with an emotionally unstable partner who gets triggered by things? Observe her and try to find the triggers. Try to ensure different ways to avoid such triggers to help her overcome the situation.
How to deal with an emotionally unstable husband
It is time for you to find solutions to how to deal with an emotionally unstable partner. You can follow these methods:
1. Show him compassion
Your husband may become rude, stiff, and emotionally distant due to emotional instability. Showing compassion can be a great way to help him find his way through the problems.
If you can assure him that he is the best husband and you love him for everything, he will get more confidence. He will understand that you are with him and may feel better. This is the first step towards understanding how to deal with an emotionally unstable man.
2. Ask what is disturbing him
The best answer on how to deal with an emotionally unstable man is asking him why he is feeling so low. It can be a family problem, financial issues, or work-related issues that make him lose his emotional balance.
Go for a heart-to-heart talk. He may feel better as he understands that there is someone with whom he can share his worries and emotional turmoil.
3. Keep a calm attitude
Your husband might behave differently due to his emotional instability. They might constantly be battling their inner demons. Hence, they might act rudely sometimes. So, try to remain calm to be his anchor in this battle.
Instead of reacting, try to help him. If you can maintain a relaxed and positive attitude, he might feel satisfied and even get positive vibes!
4. Give him space
When things get heated up, giving him some space can be a suitable method for how to deal with an emotionally unstable partner. Your husband probably needs some alone time to think about everything and find the causes of his situation.
On the flip side, getting some personal space also helps one meditate and get the renewed energy to deal with emotional instability.
Related Reading: 

How to Give Space to a Man So He Pursues You
5. Go for couple's therapy
Is your husband struggling with emotional instability and can get better with some professional help? Probably he needs some guidance on finding a solution. You should consider visiting a therapist as soon as possible. Go for couple's therapy together and help him regain his emotional sanity with the help of a trained therapist.
Related Reading: 

Couples Counseling & Therapy
How to end the relationship with an emotionally unstable partner
You may have tried all the methods related to how to deal with an emotionally unstable partner, but unfortunately, nothing worked. Separation may be the last thing to consider, but still, you may decide to end the relationship as you feel you might not be able to put up with the struggle and battle.
Often, emotionally unstable people restore to substance abuse to calm themselves. As per recent studies, emotionally unstable people are more prone to alcohol, cocaine, or cigarette addiction. Nearly 20% of the alcoholism, 27% of cases of cocaine addiction, and 86% of cases of cigarette addiction happen due to emotional instability.
If your partner is battling addiction despite your best efforts to save them, this may be one of the major causes that you wish to leave your partner, especially if you have young children! However, if there are children, assure your partner that they are always welcome in the children's lives and encourage them to co-parent the children as long as you set certain boundaries.
You can even consult a family law professional to do the same if you have shared custody of the children.
Emotionally unstable people may often get devastated or too angry or withdrawn in case of a breakup. In this case, you may have to find a different approach. Be a responsible adult in this case.
Go for a candid talk and tell them that you love them and want the best for them. Tell them that you probably need a break till things are alright. Tell them you believe that they will find the solution if they work towards it. On top of that, encourage them to find a new meaning in life post the breakup or divorce.
Don't feel guilty or let them feel guilty for the divorce or breakup. It may deteriorate the emotional instability in your ex-partner (or present partner). Try to maintain a friendly and cooperative attitude throughout the procedure to make the whole approach holistic.
Conclusion
Emotional instability can plague any person. Dealing with an emotionally unstable partner requires a lot of effort and compassion. Hence, you need to be calm and be the anchor in the relationship if you want to answer to how to deal with an emotionally unstable partner. Consult a therapist and help them find a way to solve this issue to start their life anew.
Share this article on
Want to have a happier, healthier marriage?
If you feel disconnected or frustrated about the state of your marriage but want to avoid separation and/or divorce, the marriage.com course meant for married couples is an excellent resource to help you overcome the most challenging aspects of being married.
More On This Topic
You May Also Like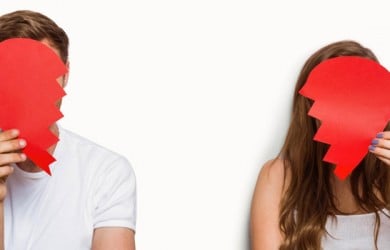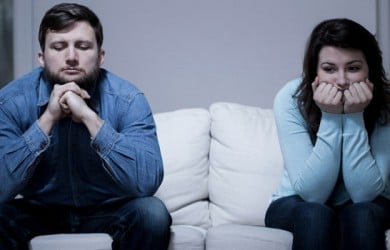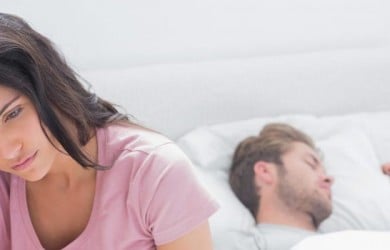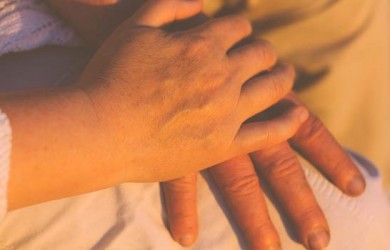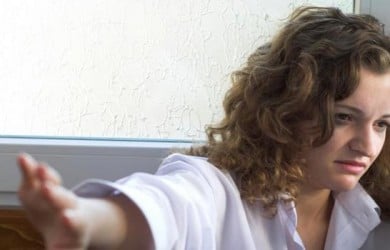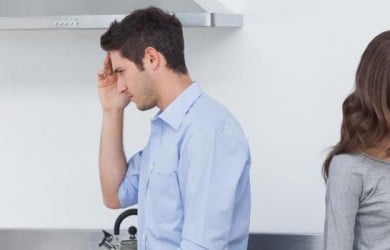 Popular Topics On Marriage Help