8 Strategies on How to Deal With Emotionally Unstable Partner
A relationship is not only about love and rosy things. It is also about battling issues together to make the bond stronger.
If a couple finds out that one of them is not emotionally steady, it shouldn't fall solely onto the other person to decide how to deal with an emotionally unstable partner.
A person or an individual becomes emotionally unstable when they cannot keep their emotions in control due to an inner turmoil they might be facing. Hence, they may react exaggeratedly to minor things while coping with their emotional turbulence.
Remember that they will require your attention and help to deal with their emotional issues. Read on to learn about the signs of emotional instability and effective strategies on how to deal with emotionally unstable partners.
What does it mean if someone is emotionally unstable?
What does emotionally unstable mean as a personality?
Emotional instability refers to a person's inability to regulate their emotions. This can manifest in a variety of ways, including mood swings, impulsivity, and difficulty coping with stress. It can be caused by a variety of factors, including genetics, environment, and life experiences.
Here is a detailed 'emotionally unstable meaning'.
Emotional instability manifests as fluctuating moods, where one moment you may experience happiness and vitality, but even minor triggers like a comment or a deviation from your expectations can swiftly lead to a drastic and sometimes devastating decline in your mood.
In these instances, everything can suddenly appear devoid of meaning.
What are the causes of an emotionally unstable partner?
There are many potential causes of an emotionally unstable partner. Some possible factors include attachment issues from childhood, temporary circumstances, breakup grief, avoidant personality disorder, cultural and gender influences, insecure attachment style, personality disorder, or even a symptom of childhood trauma.
How being emotionally unstable is damaging your relationship
Before we discover how to deal with emotionally unstable partners, let's find out why it's important to know the coping mechanisms.
Emotional instability can be damaging to a relationship in many ways. It can lead to mood swings, impulsivity, and difficulty coping with stress. It can also make it difficult to communicate effectively with your partner and can lead to misunderstandings and conflict.
10 signs your partner is probably emotionally unstable
Well, one can become emotionally disturbed for various reasons, including health conditions, stress in one's career, anxiety, etc. But, when a person becomes unstable emotionally, they display a few signs that may indicate their inner turmoil.
Here are the top ten signs that you need to check out in your partner
1. They often get angry easily
Too much or easily-provoked anger is one of the most common signs of an emotionally unstable relationship.
One of the main signs of being emotionally unstable is getting angry quickly and about minor things. Since your partner is already stressed, they may not be able to keep their emotions in check and may get angry at the smallest things happening around.
Here's how you can cope if your partner gets angry quickly:

2. Your partner has suddenly become rigid
Do you find your partner has suddenly become rigid about things? Are they keeping a closed attitude and have stopped interacting with others in a friendly manner? Probably your partner is unstable emotionally and needs your help.
3. They might not give importance to others' feelings
Many emotionally unstable people often seem to ignore the feelings of the person in front of them. You may find your partner commenting harshly on you.
But, they may not be doing it intentionally. They are emotionally unstable, and this turmoil may make them restless and emotionless to a certain extent.
4. They become escapist
Being emotionally unstable in a relationship often gives rise to escapism in a person's nature.
One of the main traits of an emotionally unstable person is escapism. They are already feeling restless and clueless due to their surging emotions, so they run away from problems. They think they cannot take more stress and fear the inevitable while facing a crisis.
That's why they may often shy away from solving the problem or having a discussion and avoid the issue as long as they can.
5. They are fearful of criticism and rejection
One of the main symptoms of an emotionally unstable person is the fear of facing criticism. As they are emotionally unstable, they often seek validation from others to lift their mood. But, criticism works as a meltdown for such people.
As a result, they are unable to take criticism positively. Your partner may start to cry or make angry comments while facing criticism.
Does your partner get sad whenever you have to reject their ideas or plans due to your work commitments? It is one of the main signs that indicate their emotional turmoil. They may feel gloomy and sad when their plans are not accepted.
They may even think that you do not give them importance or understand their value.
6. They have a certain negative vibe around them
Emotionally unstable people tend to become pessimistic and may even harbor a negative attitude toward life. If you find them having a negative attitude and low self-esteem, it is time to do something to help them.
7. They often forget to take care of their health
If you live with an emotionally unstable spouse, try to check how they take care of their health. Emotionally unstable people often neglect their health conditions due to mental turmoil.
Their inner struggle prevents them from taking care of their health properly. One suffering from emotional instability might skip medications and sometimes stop taking proper care of their body.
8. They struggle to do regular work
You may have found your partner not doing their regular chores properly. They might be missing things or struggling to maintain their everyday schedule for a few days.
Well, probably your partner is emotionally unstable. Their emotions are so intense that they face concentration issues and cannot work or do things properly. It is time to find ways to deal with an emotionally unstable partner to help them.
9. Their emotions are too intense
Your partner may show intense emotional signs like crying or getting upset frequently. They are emotionally unstable and need your help to navigate things better. In that case, it is time to be serious.
10. They are always complaining
You know that your partner is usually understanding, cooperative, and honest, but suddenly you might find them complaining about almost everything. Well, it can be one of the signs of an emotionally unstable partner.
In these cases, the emotional turmoil often makes them anxious and restless, and they may lose their compassion and the ability to compromise.
Methods of dealing with an emotionally unstable partner
Dealing with an emotionally unstable partner can be challenging, but there are effective methods that can help navigate such situations while maintaining a healthy relationship. Here are some strategies to consider:
Foster open communication
You might find your partner questioning "Why am I emotionally unstable?" This calls for a positive dialogue.
Encourage open and honest communication with your partner. Create a safe and non-judgmental space where they feel comfortable expressing their emotions. Active listening and empathetic responses can help them feel understood and supported.
Practice emotional regulation
Emotionally unstable individuals may struggle with managing their emotions. Encourage them to explore techniques like deep breathing, mindfulness, or engaging in activities that promote relaxation and self-care. Encourage them to seek professional help, such as therapy or couples counseling, to develop healthy coping mechanisms.
Set boundaries
Establishing clear boundaries is crucial when dealing with an emotionally unstable partner. Define what behaviors are acceptable and unacceptable, and communicate these boundaries respectfully. Consistently reinforce these boundaries and be prepared to enforce consequences if they are crossed.
Encourage therapy or counseling
Suggest therapy or counseling as a means for your partner to gain professional support. A trained therapist can help them explore their emotions, identify triggers, and develop effective coping strategies. Be supportive and accompany them to sessions if they desire.
Offer supportive resources
Provide your partner with information and resources that can aid in their emotional well-being. This may include books, articles, online forums, or support groups focused on emotional regulation and mental health.
Practice self-care
Dealing with an emotionally unstable partner can be emotionally draining. Take care of your own well-being by engaging in self-care activities. This can involve hobbies, spending time with supportive friends or family, seeking therapy for yourself, or practicing mindfulness techniques to manage your own stress.
Encourage healthy lifestyle habits
Emphasize the importance of healthy lifestyle habits, such as regular exercise, balanced nutrition, and sufficient sleep. These factors can significantly impact mood stability and overall emotional well-being.
Be patient and understanding
Remember that supporting an emotionally unstable partner takes time and patience. Avoid blaming or criticizing them for their emotional struggles. Instead, show understanding, empathy, and reassurance, reminding them that you are there to support them through their journey.
How to end the relationship with an emotionally unstable partner
Or how to break up with someone who is emotionally unstable
You may have tried all the methods related to how to deal with an emotionally unstable partner, but unfortunately, nothing worked. Separation may be the last thing to consider. You may decide to end things as you feel you might not be able to put up with the struggle.
Often, emotionally unstable people restore to substance abuse to calm themselves. As per recent studies, emotionally unstable people are more prone to alcohol, cocaine, or cigarette addiction. Nearly 20% of alcoholism, 27% of cases of cocaine addiction, and 86% of cases of cigarette addiction happen due to emotional instability.
Emotionally unstable people may often get devastated or too angry or withdrawn in case of a breakup. In this case, you may have to find a different approach. Be a responsible adult in this case.
Go for a candid talk and tell them that you love them and want the best for them. Tell them that you probably need a break till things are alright.
Tell them you believe that they will find the solution if they work towards it. On top of that, encourage them to find a new meaning in life post the breakup or divorce.
Additional questions
To further our discussion on dealing with a partner having unstable emotions, here are some more questions that you might find relevant.
Are you dating someone emotionally unstable? How to know?
There are many signs that your partner may be emotionally unstable. Some of the most common signs include getting angry easily, becoming rigid, not giving importance to others' feelings, becoming escapist, being fearful of criticism and rejection, and having a certain negative vibe around them.
How do emotionally unavailable people show love?
Emotionally unavailable people may show very mild affection and that too on a rare basis. They don't know how to use their touch, compliments, or intimacy. They try to avoid showing affection most time.
However, it is possible for an emotionally unavailable person to fall in love but it would take longer than someone who has their emotions in check.
Be the one holding them steady
Emotional instability can plague any person. Dealing with an emotionally unstable partner requires a lot of effort and compassion. Hence, you need to be calm and be the anchor in the relationship if you really want to be this person.
Now that you have an idea of how to deal with emotionally unstable partner, feel free to consult a therapist and help them find a way forward, holding their emotions together.
Share this article on
Want to have a happier, healthier marriage?
If you feel disconnected or frustrated about the state of your marriage but want to avoid separation and/or divorce, the marriage.com course meant for married couples is an excellent resource to help you overcome the most challenging aspects of being married.
Learn More On This Topic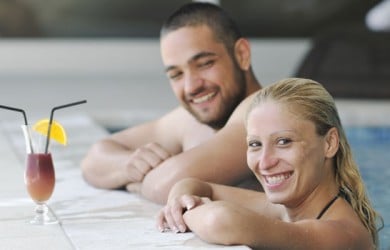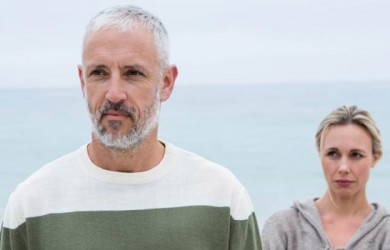 You May Also Like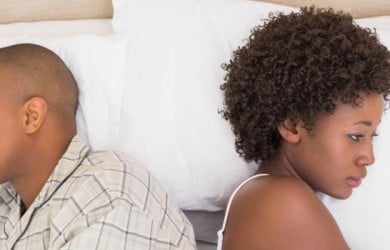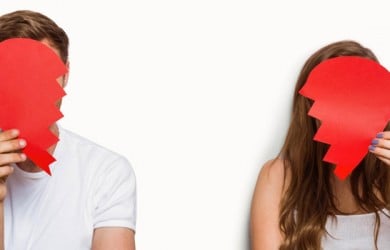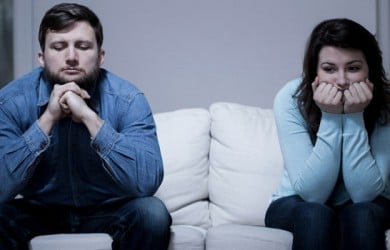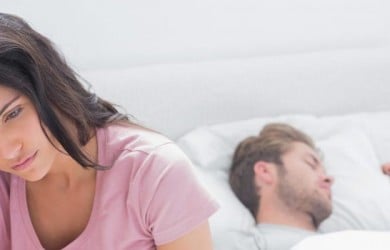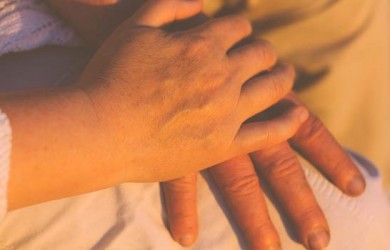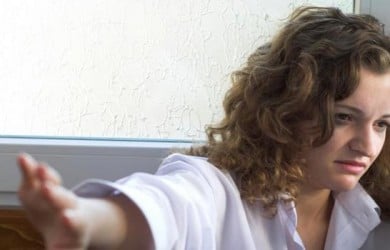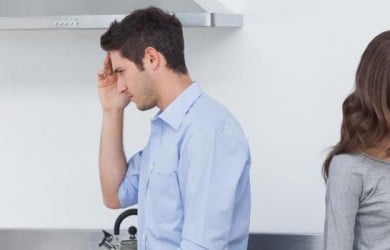 Popular Topics On Marriage Help