11 Tips on How to Deal With an Emotionally Unstable Partner
Relationships add new meaning to life. Finding a suitable partner often brings out the best in us. Unfortunately, sometimes one can end up with a less-than-ideal partner.
Have you been seeing signs of emotionally unstable partner? Or do you feel you are letting your imagination run free?
Check for yourself to know definitively. This will dictate your future course of action.
Do you have an emotionally unstable partner? Check for these 11 signs
Going out with a person during the initial stages of a relationship can be great fun. There is fun and excitement, and newness. In all of this, it is wise to be aware of certain signs.
Does that mean you need to go all out and investigate? Certainly not! Checking for some signs will give you cues if your partner is prone to emotional instability.
1. Flies off the handle at the slightest pretext
Does your partner get uncontrollably angry for the flimsiest of reasons? For example, you might have gone out, and your food order is a tad late. There could be a problem if your partner gets explosive about it instead of using the time to communicate.
You will need to figure out how to deal with an emotionally unstable partner in that case.
2. Prone to gaslighting
A sure sign of an emotionally unstable relationship is your partner gaslighting. This trait is prevalent in someone who is not entirely stable emotionally. If you see attempts of emotional abuse, it is wise to move out right then.
You can learn how to deal with an emotionally unstable partner later in such cases. The first thing is to protect your sanity and sense of worth. Losing those is a huge price to pay in any relationship.
Related Reading: 

How to Deal With Gaslighting in Relationships in 15 Ways
3. Too many mood swings
Happy and mirthful one moment, sulking the next. And the partner does not even get why this switch happened! Does that sound familiar? Unfortunately, this is a behavior pattern regularly observed in those with emotional instability.
It makes you realize you are with someone displaying emotionally unstable symptoms. While it is normal to have mood variations throughout the day, having frequent mood swings like these is not a good sign.
4. Does not accept mistakes
People who are emotionally vulnerable and unstable will not own their mistakes. This is a pattern to be aware of. Even when the mistake is blatantly theirs, it is not so for them.
Unfortunately, if your partner is displaying this trait, you know what it might indicate. You will have to know how to deal with an emotionally unstable partner to come out of this.
Related Reading: 

5 Ways on How to Make Him Realize He Made a Mistake
5. Gets defensive and passes blame
Besides not accepting their shortcomings, people with emotional instability do another thing!
They get their hackles up. They pass the buck. Confronting someone like that about their mistake usually elicits a defensive reaction.
They find someone to put the blame on. In a relationship or marriage, it is usually the partner/spouse who faces the outcome.
Related Reading: 

10 Ways Blame-shifting in Relationship Harms It
6. Lacking empathy
Anyone else's problems are not important for this person. They might hear you out but will be aloof after. You cannot expect genuine empathy for any unfavorable situation you might be in.
7. Different rules for different people
"When you do it, it is wrong. When I do it, it is right!" This is another defining character trait indicating an unstable emotional state. What they do is acceptable, but the same thing creates huge issues when someone else does it.
Emotionally unstable people often create a huge ruckus when it is someone else who is at fault. Be warned that this could be a sure sign of your partner's unstable emotional state.
8. Has an inappropriate sense of entitlement
If your partner displays an inappropriate sense of entitlement, it is possible to assume they are unstable emotionally. You are always made to feel you owe your partner.
While this is a narcissistic trait, it also displays insecurity in that person. It is a sign to stay away from such people.
9. Overly dramatic
When you feel your partner is being emotionally unstable, they are overreacting to any situation.
Simple day to day events can drive them to extremes. On the other hand, being too detached with little show of outwardness is not a good sign either. Look out for these signs in your partner.
Also Try: Am I Overreacting In a Relationship Quiz
10. Has aura of negativity
Is your partner inclined towards negativity all the time? For any situation, present or future, all they can see is the negative aspect? This habit also points towards emotional instability.
Staying with such a person can be very damaging for anyone. Constant negativity creates bad vibes that do nothing for your self-esteem either.
11. Dependence on stimulants
Reaching out for a cigarette, drink, or even drugs at the slightest hint is quite a sign. It indicates that a person is incapable of handling their mental state and functioning normally.
Stimulants can help steady the nerves and settle the mind for the moment. Before one knows it, it can be a full-blown addiction! About 20% alcohol, 27% cocaine, and 86% cigarette dependence are seen in emotionally unstable people. Be observant of such behavior in your partner.
How would you know if someone is emotionally unstable?
If your partner is displaying two or more of the signs discussed above, they could be problematic. A relationship between two people is built upon a sense of equality.
If you are always thinking about how to deal with an emotionally unstable partner, the relationship is in trouble.
Being angry for the slightest of reasons, being overly dramatic, and always being negative are early warning signs. However, it is advisable to judge the situation in fairness. Maybe there was a reason to react the way your partner did?
However, repeated incidents or established patterns do not lie. Giving everyone another chance is all very well. Compromising your peace of mind by living with an emotionally unstable spouse can take a considerable toll.
If you feel you tick some of the boxes mentioned above, there are ways to change course. Being aware of these signs and trying to bring in behavioral changes is an excellent place to begin.
Don't you think you are pretty up to it? Consider reaching out to your support system. Getting a counselor to help is a good idea too. Whether it is you or your partner, you will learn how to deal with an emotionally unstable partner.
Ways to deal with an emotionally unstable partner
Emotional instability is not gender-specific. Men and women are equally susceptible to this state. Hence the matter of how to deal with an emotionally unstable partner applies to both.
Dealing with such a partner involves ways that are similar for both genders. Women are generally more emotionally vulnerable than men.
Men, in turn, have more physical strength than women. In both cases, when normal solutions don't work, seek counseling!
How to deal with an emotionally unstable wife?
Assure her that you are there for her.
Physically hold her close even if she resists or turns aggressive.
Assuage her insecurities or guilt feelings.
Make light of her outbursts and try to cheer her up.
Seek counseling and treatment.
How to deal with an emotionally unstable man?
It helps to step back and look at the situation objectively.
Step away when there is verbal, mental, or emotional abuse.
Set boundaries of mutual respect.
Suspend the relationship at the first hint of physical abuse.
Seek treatment immediately.
Moving away from an emotionally unstable partner
You have tried everything possible on how to deal with an emotionally unstable partner. Unfortunately, in many cases, things do not work out. This may be the right time to call it quits in your relationship.
Yes, it is not easy! One gets into a relationship seeking love, companionship, and happiness. In an unfulfilling relationship, all these happy factors go out of the window.
Constant worry about how to deal with an emotionally unstable partner is the last thing you want.
At such a juncture, giving yourself space and lots of it is a good move. It is not like you are abandoning a person in need. You have done all you could to get things back to normal. Having failed, what next logical step suggests itself?
Do what is best for you now! Move away, out of the apartment you have together possibly. If you share a workspace, it is a good idea to look for another job. Putting physical space between you and an emotionally unstable partner is recommended.
Also, do watch out this video to know if your partner is emotionally unstable:

Conclusion
There are guides on how to stop being emotionally unstable. Seeking professional help and treatment is often the most beneficial solution. Do this for yourself or a loved one. You deserve it!
Share this article on
Want to have a happier, healthier marriage?
If you feel disconnected or frustrated about the state of your marriage but want to avoid separation and/or divorce, the marriage.com course meant for married couples is an excellent resource to help you overcome the most challenging aspects of being married.
More On This Topic
Recent Articles
You May Also Like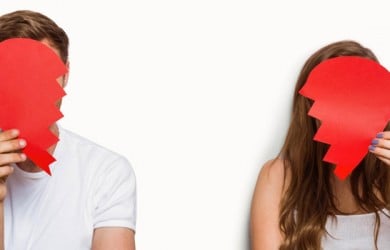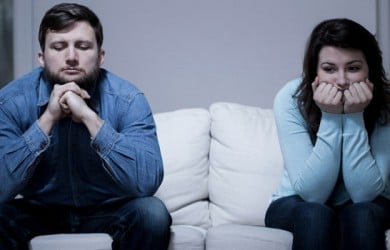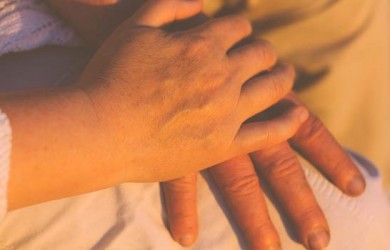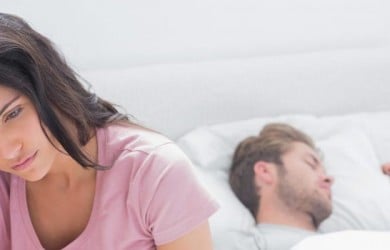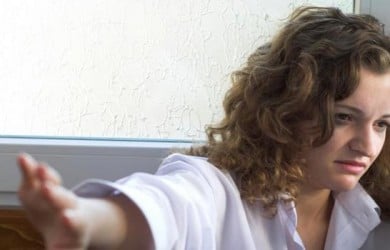 Popular Topics On Marriage Help