15 Ways to Spark Love When Intimacy Stops in a Relationship
Intimacy in a relationship happens when you feel emotionally connected to your partner. It is a feeling of closeness with your partner. When you are intimate with someone, it means you can share your deepest feelings, thoughts, and experiences that we have as human beings.
You feel supported and secure around this other person. Indeed, intimacy builds over time as you become comfortable and connect with someone. As you grow, you care more about each other. Unfortunately, when intimacy stops in a relationship, everything crumbles.
So, exactly, what happens when intimacy stops in a relationship?
What happens when intimacy stops in a relationship?
Generally, romantic relationships are full of intimacy and connection, at least at the early or honeymoon stage. As time goes on, you may get too busy or get lost in day-to-day activities, prompting you to put intimacy on hold.
The partners often notice this but may wait till there is time to address the relationship lacking intimacy.
When intimacy is gone in a relationship, you or your partner may not communicate your feelings directly. It indicates the beginning of issues. In other words, when communication stops in a relationship, you may start to feel a growing disconnection towards your partner or hatred.
In addition, sex may reduce or stop entirely. When the sex stops in a relationship, you may feel unattractive or unbothered about developing the relationship. A relationship lacking intimacy lacks care, communication, sex, trust, loyalty, and vulnerability. It is empty.
Therefore, one may wonder, why do couples stop being intimate? "Can a relationship survive without sex?" Or "Can a relationship last without sex?" Learn more in subsequent paragraphs.
5 most common reasons why couples stop having sex
There are many reasons for a relationship lacking intimacy. Nonetheless, five reasons are pretty common among couples. Check out these common reasons for lack of sex:
1. Boredom
The early stage of a relationship can be blinding for many couples. It's the stage where connections are built, bonds are formed, and likenesses are established.
However, it doesn't last. As couples spend more time with each other, they realize that these activities fade, and it takes intentional effort to avoid a relationship lacking intimacy.
Therefore, boredom sets in, especially in the bedroom. Everything that amazes you becomes boring since you have experienced it several times. The solution here is to keep learning more about each other's interests in the bedroom and explore.
2. Resentment
One thing that happens when intimacy stops in a relationship or when sex stops in your relationship is resentment for your partner. Dislikes often build gradually as you realize your partner isn't perfect. Every couple goes through a stage of conflicts and disputes.
Regardless of how compatible you think you are, you will have areas where you disagree. If you don't have constant and open communication about these issues, it might lead to pent-up anger and eventual long-term hatred and disconnection. It's why some partners ask how to stop having sex in a relationship.
When communication stops in a relationship, sex dies a natural death. When the sex stops in your relationship, the deep intimacy you shared at the beginning starts to take fall.
Learn more about why couples go cold on each other in a relationship:

3. Shame
Many people assume open communication is a norm for every couple. However, this isn't always right. Due to certain backgrounds and experiences, some people feel ashamed to talk about sex openly.
For example, some people's religious backgrounds may have discouraged them from sex topics as they feel sacred.
As such, they find sex discussions uncomfortable. Therefore, it's easier to have sex as it comes or not talk about it at all when the sex stops in their relationship. Besides this, shame may sometimes emanate from the notion that "I am not enough for my partner." "My partner is more attractive than me."
Unfortunately, if the issue isn't addressed, it widens the gap between a couple. As they are, and when communication stops in a relationship, it becomes increasingly difficult to address until the spouses have no energy to discuss.
Related Reading: 

What Is Toxic Shame? Signs, Causes and How to Cope
4. Feeling unheard
Sooner, couples realize that everyday events, kids, career building, attending to business, and sometimes other family members might take them away from their partner.
When this happens, one partner might feel unheard or unseen. Also, they might feel they need to be more appreciated or unimportant. It can be challenging to discuss this openly with your partner.
That's because most people believe their partner should know they are the top priority. If you hint about these issues, but your partner ignores them, there will be a disconnection. For partners to understand each other, they must listen to each other's concerns and address them.
5. Lack of trust
Trust is one of the building blocks of a healthy relationship. The best time to establish it is at the beginning of the relationship. It's so important that many things might threaten the relationship. But once the trust is firm, the relationship stands.
However, if individuals sense that they can't trust their partner's actions or words, they won't feel emotionally connected to them. For instance, one of the top causes of lack of trust in a relationship is infidelity or an unsupportive partner. If one partner cheats on another, it will create a strong barrier.
Can a relationship survive a lack of intimacy?
One of the top questions people ask is, can it last when intimacy is gone in a relationship? Indeed, the end of a relationship depends on the couple and their willingness to make it work. Every couple faces one issue or the other.
Some may be too overwhelmed that they give up. On the other hand, you may experience issues that need open communication and understanding to solve.
Can a relationship survive without sex? Concerning sex, the answer depends on the individuals involved. To start with, research has shown that couples who have more sex aren't any happier than couples who don't.
Many people have romantic, happy, fulfilling, healthy relationships without sex or with few sexual activities. These people have their reasons, but they don't matter if the partners understand each other. On the other hand, some people can't manage with no sex or less frequent sex.
Therefore, there is no definite answer to whether a relationship lacking intimacy and sex can survive. It all depends on their partner, their agreements, and their goals. When there is an understanding, nobody needs to know and won't know what happens in your union. Nonetheless, there is an association between intimacy and sex.
How long is too long without sex in a relationship?
Another common question people seek to know is how long is too long without sex in a relationship. Sincerely, there is no specific answer to this question. Individuals differ. You can come from different backgrounds and experiences yet be lucky to find people with the same minds.
Some couples have sex once a month and those who have it a couple of times a week or every day.
The frequency of sex you have in a relationship doesn't guarantee anything. The summary of a 2017 study established that the number of times couples have sex depends on their age, with those in their 20s enjoying sex up to 80 times a year.
As with every regular activity, people don't have sex every time, no matter how close they are. Meanwhile, some people used to have sex many times before It took a plunge. In this case, it is crucial to find out why.
Some reasons for lack of regular sex, like before, include a busy lifestyle, low libido, pregnancy, childbirth, health issues, parenthood, and so on. With communication and intentional effort, you can know how to fix your sexless relationship.
15 ways to spark love when intimacy stops in a relationship
When it doesn't feel like your relationship anymore or when sex stops, it's best to seek a way out. One way is to know how to reignite a sexless relationship. Check out these 15 ways to revive a relationship lacking intimacy:
1. Communicate
The first step towards redemption in your sexless relationship is to have open and honest communication with your partner. Talk about the issues, when you first noticed and the possible causes.
Analyze your satisfaction with physical intimacy, what you find boring, or the things that remain unchanged in your sex life. Then, build a plan together as a couple to find a lasting solution. If the conversation is too much, you may seek the help of a relationship therapist.
2. Own your feelings
Denying your feeling will only blind you from seeing the truth. Instead, acknowledge how you feel about the lack of sex in your marriage. Say it open to your partner.
Do you feel resentment towards them? Do you wish it didn't happen? Say this clearly so your partner knows how you feel. Allow yourself to be vulnerable, as there is no shame in it.
Related Reading: 

How to Share Your Feelings With Your Spouse
3. Accept responsibility
One of the best tips on how to reignite a sexless relationship is to take responsibility. Accept your role in your relationship lacking sex. If there are reasons for it, let your partner know; if not, embrace them and improve.
Related Reading: 

How Long Is Too Long Without Sex in a Relationship
4. Address any health issues
Another step that can help you fix your sexless relationship is identifying any health issues causing low or lack of sex. For example, low libido, premature ejaculation, or infections can lead to low intimacy in a relationship. The earlier you solve the issue, the better for you and your partner.
5. Listen to your partner
When your partner identifies what they feel caused the lack of sex from their end, listen to them. Understand their words and their perspectives. While you may not feel the same, know they are speaking from another point of view. So listen actively with the need to find solutions together.
6. Highlight the attractive things about your partner
Do you remember what attracted you to your partner? What made them love them and made you wish to spend the rest of your life with them?
If you check well, these things are still there. All you need is to change your mindset, accept that they are imperfect, and see the best in your partner.
7. Accept your partner's imperfections
When you focus on the things your partner does wrong, it might prevent you from seeing their best side. Everyone makes mistakes, and your partner isn't different.
As you get more comfortable with each other, you see more flaws. However, focus on how they make you happy and their effort in growing the relationship.
8. Spend quality time together
You only know your partner when you spend more time together. Spending time together doesn't mean being around each other all day. Instead, enjoy the little time you can spare as much as possible.
Go somewhere new together or visit a new restaurant. Also, you can do something interesting together like watching a football match or going to the beach.
Related Reading: 

11 Ways to Spend Some Quality Time With Your Partner
9. Commit to change
Actions cause a lack of sex in your relationship. Fortunately for you, actions can revive it. However, you must be intentional about them. It's not enough to tell your partner that things will change. Rather, ensure you are doing some things to effect the change.
10. Reassure your partner
Daily reminder lets your partner know you are making an effort. Whisper to their ears that you love them or value them daily. Let them know you want the relationship to work. Hearing love or positive affirmations every day motivates you to improve your partnership.
11. Prioritize your relationship
A hectic lifestyle is one of the causes of the lack of sex in a relationship. Without a relationship, life is somewhat meaningless. Therefore, place your relationship on top. Set time aside for only your relationship and your partner.
Related Reading: 

Prioritize your Relationship, Partner, and Sexual Connection
12.Flirt with each other
One mistake many make is thinking there is an expiry date to some things in a relationship – this isn't true. You shouldn't stop whatever makes your relationship thrive. Flirting brings couples closer together. At the early stage, you share love messages, call each other pet names, make jokes, and so on.
Just because you are now comfortable with each other doesn't mean you should put a hold on flirting. Let it be part of your life instead. It increases the effort.
13.Compromise
Believe it or not, every healthy romantic relationship demands compromises. For partners to work together, they must be willing to sacrifice. If your partner desires sexual activity, you can try to learn it as long as it doesn't affect your health.
14. Attempt to learn
When intimacy stops in a relationship, it's best for couples to learn new things. Read more about intimate sex and how to revive your relationship. Watch intimate YouTube videos or read testimonies of people in your shoes. Importantly, you should seek a sex therapist who might help you with sexual problems.
Related Reading: 

15 Things You Learn in Relationship Counseling
15. Seek help
The best thing you can do when intimacy is gone in a relationship or when communication stops in a relationship is to seek help. For instance, you can employ a relationship therapist to help you identify the causes of the lack of intimacy in your relationship.
Takeaway
When intimacy stops in a relationship, it can be challenging for partners to reconnect. This may lead to a lack of sex. When sex stops, it leads to a lack of communication.
Also, when communication stops in a relationship, partners grow distant from each other. The cycle then continues until it becomes difficult to revive the relationship.
Thankfully, this guide explores 15 ways to spark love in a sexless relationship. Also, you may seek the help of a relationship therapist to guide you through an honest discussion about your sex life and to foster emotional and physical intimacy in your relationship.
Share this article on
Want to have a happier, healthier marriage?
If you feel disconnected or frustrated about the state of your marriage but want to avoid separation and/or divorce, the marriage.com course meant for married couples is an excellent resource to help you overcome the most challenging aspects of being married.
More On This Topic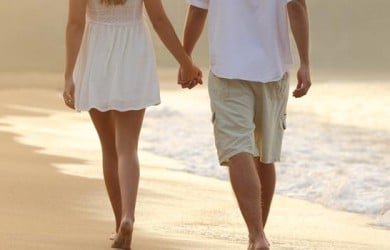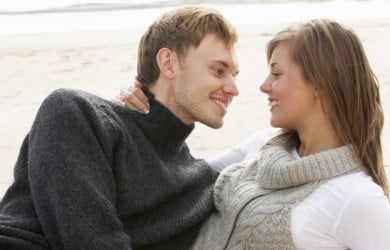 You May Also Like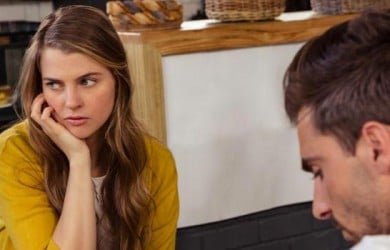 Popular Topics On Married Life