How to Affair Proof Your Marriage: 15 Important Ways
Being cheated on is devastating. It's a betrayal of trust and the commitment you've made to each other. An affair doesn't just generate intense feelings. It's a signal of something deeper that's broken.
Fixing or protecting parts of your marriage before they break is how to affair-proof your marriage.
What is an affair?
The American Psychological Association defines infidelity as when someone becomes sexually or emotionally involved despite already being in a committed relationship. Affairs are also referred to as cheating, although there are different types of affairs.
How to affair-proof your marriage starts with understanding the different types of affairs, as defined by the Infidelity Recovery Institute. From there, you can explore what causes each type and stay ahead of them.
So, for instance, the typical philanderer is often addicted to control based on deep-rooted insecurities. On the other hand, a narcissist feels entitled to whatever they want regardless of consequences or other people's feelings.
Whether you're having an emotional or sexual affair, being married and having an affair is a tricky balance of emotions. One part of you feels fulfilled but the other part feels hollow. Even those who keep secrets feel drained after a certain amount of time.
In the end, no one wins from having an affair. An emotional one where you share more with someone outside your relationship feels just as devastating. Essentially, your partner feels betrayed by the secrecy and that you couldn't confide in them.
There is hope, though. How to affair-proof your marriage isn't as hard as it sounds.
How do affairs in marriage happen
It's easy to fall into the blame game and call cheaters the devil's spawn. Sadly, many of us have been their victims, yet the reasons for having an affair while married are complex.
As this article summarizing a study on why people cheat states, an affair is rarely about sex, even if it starts that way. It explains that the study identified eight key reasons for marrying and having an affair.
How to affair-proof your marriage means digging into these reasons to mitigate them. For example, having low self-esteem can also be linked to feelings of neglect and even anger. Managing such issues will be very different from dealing with a lack of love or commitment.
Of course, sometimes you have to affair-proof your marriage against situational temptation. In those cases, the tempted make a choice.
Either their emotions overrule them and they act on impulse. Alternatively, they hold onto their values and the big picture in life.
Facing temptation requires a certain amount of emotional intelligence. This study confirms that emotional intelligence contributes to supportive communication and proactive conflict management.
All this means is that how to affair proof your marriage involves knowing yourself and your partner. Those with little to no impulse control might find themselves straying.
On the flip side, those who struggle to balance the need for closeness with the need for space can push themselves or their partner into cheating. Managing that conflict and finding ways to benefit both partners relies on strong emotional intelligence.
How to make a marriage work after cheating
A relationship affair is detrimental to both people. The one cheated on can suffer from long-term mental illness and even post-infidelity stress disorder, as a mental health counselor describes. Even without full-on PTSD, both parties suffer from helplessness, withdrawal and confusion.
Nevertheless, you can recover from a marital affair. It takes personal work and a commitment from both people to agree that they will work together. The first step is to be open and listen to each other's underlying issues.
As mentioned, how to affair proof your marriage means knowing the potential causes. It's the same when recovering after someone has cheated. For instance, did they need more intimacy or, on the contrary, more freedom?
What other personal issues are driving one person to cheat? The hardest part is to remember that, in many cases, it takes two people for one person to cheat. When there's such an imbalance, couples usually go to therapy to do both their personal and couple's work.
There are many cases when someone isn't committed to the relationship. That's when how to affair proof your marriage comes into play. A good approach is not just to let the relationship run its course and see what happens.
Instead, talk about your goals and expectations from the start. When recovering after cheating, it's the same. Once you've worked through the pain and betrayal, you're almost back to square one. What do you both want out of this relationship and what does it mean?
15 tips to strengthen your marriage against temptation
How to affair-proof your marriage is about building the foundations for a successful marriage. It never ends because we all evolve and change throughout life and its different phases.
You'll need to keep coming back to this list as you work together to understand each other's needs and desires.
1. Understand each other's needs
The first step to affair-proof your marriage is to review your needs. We all have various levels of needs, even if they overlap. So, you both need intimacy but usually, people have different expectations. Talk about what this means for you both.
2. Plan talking time together
Affairs in marriage often happen because life takes over. Each partner is busy with work, the kids or aging parents, among other things.
Successful couples make a point of booking talking time each week. This means talking about their fears, worries, hopes and dreams. The more you disclose, the more intimacy and trust you create.
Related Reading: 

11 Ways to Spend Some Quality Time With Your Partner
3. Honor your date nights
Talking is one part of it. The other part is to enjoy each other's company. Setting aside special nights off together is a good approach for how to affair proof your marriage. Remember to have fun as a couple.
Related Reading: 

The Importance of Date Night in a Marriage and Tips to Make It Happen
4. Understand your self-esteem levels
An affair-proof marriage depends on both people being grounded with solid self-esteem. Without self-esteem, jealousy and conflict quickly become part of the marriage, leading to infidelity. This hurts us both at work and home and often needs the help of a therapist to work through.
5. Practice emotional regulation
How to affair-proof your marriage revolves around emotional intelligence. The more you can regulate your impulses, the less likely you'll stray or even push someone to stray.
Listen to Dr. Nicole LePera's video on self-regulation and why it's so hard. She includes five steps you can easily start today to improve your emotional regulation.
6. Know your values
We often get buffeted through life without a sense of direction. That's how we fall into temptation. Instead, how to affair proof your marriage means getting to know what you stand for.
If you value being a faithful family person, you're more likely to remember that when temptation walks past. It's also a reminder of how to stop having an affair. Values force us to ask ourselves if this is really how we want to live.
7. Talk about your view on sex
We can't forget about sex when it comes to infidelity. Some people cheat simply because they don't feel sexually satisfied.
Again, people get frustrated if certain needs aren't met and automatically search elsewhere. Alternatively, discuss what you like and don't and experiment together.
Related Reading: 

How to Talk About Sex With Your Partner
8. Explore your attachment style
A relationship affair sometimes happens when incompatible attachment styles get together. For example, an anxious-avoidant can come across as overly needy to someone who's avoidant-attached. If in doubt, talk to your therapist and help them guide you.
9. Be open about attractions
An affair-proof marriage is one where both communicate openly. This includes talking about who we find attractive and our general temptation struggles. We're all human and the more we share, the more we'll have a supportive and understanding marriage.
10. Learn to self-disclose
Learning how to make a marriage work after cheating involves baring our souls. As these psychology notes explain, self-disclosure starts as broad and becomes more profound as the relationship grows. This leads to greater intimacy and contentment.
11. Spice things up
To avoid an extra-marital affair, try new things. Novelty is a great way to re-engage if you feel weighed down by the repetitiveness of life. It could be as simple as going to a new restaurant.
12. Share dreams
How to affair-proof your marriage is also about looking to the future. Make sure you include both of your dreams to create something more remarkable that appeals to you.
13. Develop your conflict approach
One of the main causes of separation is that couples can't reconcile their issues. Conflict management is a critical component of any relationship. Again, it involves emotional intelligence and suspending judgment and curiosity about the other person's reality.
14. Check-in on your internal worlds
Having an affair while married can sometimes start because of inner frustrations. We might then be worried about sharing them, so instead, our emotions take over and we act out. It all goes back to talking about what's going on with you, including your inner feelings and thoughts.
15. Get therapy
Sometimes we need help. It doesn't mean we've failed. It means that we're human, and as social beings, we sometimes need external support. It's the same for how to stop having an affair. It helps to have an outsider talk to unpack our emotions and goals in life.
Related Reading: 

How to Find the Best Therapist
The never-ending journey of building a marriage
The question "what is an affair" is more complex than simply stating it's a sexual affair. Many internal struggles and various emotions can contribute to cheating.
So, how to affair proof your marriage involves getting to know your and your partner's needs, hopes and dreams. Talk about your inner worlds, including your fears, and don't be afraid to try new things.
Either way, book quality time together to keep building on your intimacy. When all else fails, don't forget that we all need help sometimes. You owe it to yourselves to reach out to a therapist to get you back on the path.
Share this article on
Want to have a happier, healthier marriage?
If you feel disconnected or frustrated about the state of your marriage but want to avoid separation and/or divorce, the marriage.com course meant for married couples is an excellent resource to help you overcome the most challenging aspects of being married.
More On This Topic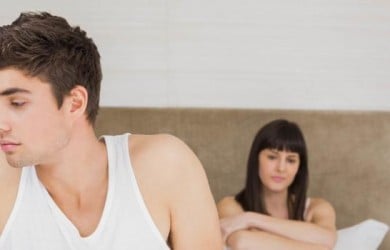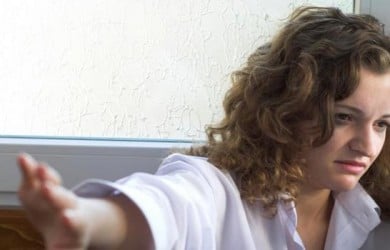 Recent Articles
You May Also Like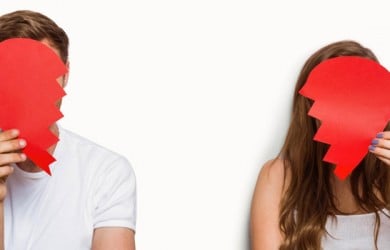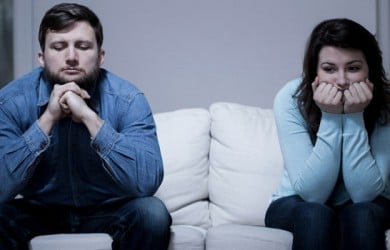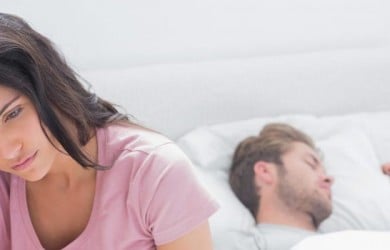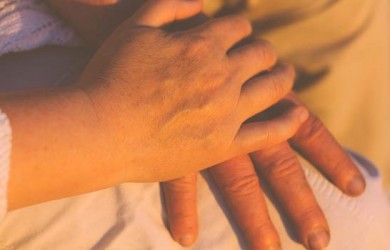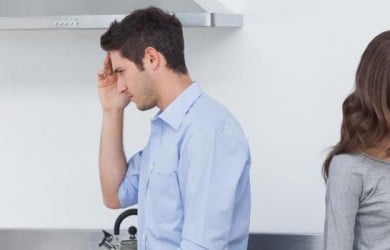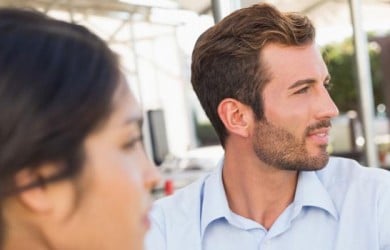 Popular Topics On Marriage Help