What to Talk About in Therapy and Tips on How to Open Up
When we hear the word therapy, what comes to your mind? Do you think about someone experiencing depression or any type of personality disorder?
There can also be comments like — are they having marital problems and will it eventually lead to divorce? Therapy is definitely being misunderstood.
Sure, therapy can feel strange at first but don't worry, you won't get hypnotized when you choose to seek the help of a therapist. What to talk about in therapy can sometimes be a little mystery for some, but in reality, it's just you and the expert talking about any issue you think is valuable to be resolved or acknowledged.
What you need to remember when going to a therapist
When you decide to seek help from a professional, you have to have an idea of what you're getting into. This is not to scare you but rather to prepare you not to expect unrealistic goals.
Here are some things that you need to remember when seeing a therapist.
1. Let your voice be heard and never be afraid to speak up
Some clients have doubt in their sessions especially when they notice that all they do is talk about themselves. You have to remember that the therapist is there to listen to you and it's your job to be at ease and be open about discussing everything about you.
Don't feel awkward in your therapy sessions. Open up and trust.
2. Research and find for suitable recommendations
Use the internet to be able to find the best therapist for you. This way, you get the assurance that you have chosen the right person to help you.
3. Accept help from your therapist
One of the biggest problems why some therapy sessions don't work out is that the client is not willing to cooperate with the counselor. Some people have trouble accepting advises and help from other people.
Remember, how can you expect change from your current situation if you are not willing to change yourself?
4. If you have doubt on how the therapy is going, speak up
Anything that you might think will affect your therapy is vital information. Say what you have to say.
5. Get ready to have your own journal
Sometimes, we tend to remember things that we want to open up but forget it when we're already in the session. Start a journal and write down your important notes.
Topics you need to open up
When choosing to undergo therapy or counseling, there can be doubt especially if it's your first time. Most often than not, we're not even so sure of what to talk about in therapy, so to give you an idea, here are some of the things that you can open up
1. Talk about why you chose to undergo therapy
Was it your idea or was it suggested by your partner. Don't be afraid to start a conversation and tell the truth about the reasons why you chose to seek help.
2. Open about your expectations during therapy sessions
Be open about your expectations especially when the therapy is all about marriage or family problems.
The first session of the therapy is the perfect time to initiate this conversation. This is the best place for you and your partner to start sharing your fears about your marriage or even your own personalities.
3. Be honest during a therapy session
Honesty from the beginning of the therapy session will greatly help you and your therapist to build a relationship of trust.
If you have issues about how the counseling is going, talk about it.
4. Be open about your marriage problems
If the therapy is for your marriage, be open to all your marriage problems.
Your therapist is not there to judge you or your spouse. The therapist is there to help and to listen. If you don't go all out here, how can you be helped?
5. Be able to talk about your fears
Don't think that admitting to your fears is a sign of weakness. In therapy, all your secrets are safe and you're encouraged to actually let it all out.
This is the right moment to be true to yourself.
6. Open up about the thoughts that you're having
There are instances where one of the couples who undergoes marriage therapies will admit of having extramarital relationships or thoughts about it at least.
This may seem as a big revelation but it's a way to fix the relationship through the help of the therapist.
7. Talk about your dreams
Some may think that therapy sessions are just all about problems and issues, it's not.
Clients do come in and talk about their future plans and dreams and it's something that boosts their motivation.
Tips to help you open up with your therapist
Now that you are familiar with the topics that you can open up with your therapist, it's time to address one of the most common reasons of failed therapy sessions which is, not being able to open up completely.
For some, this may come in as a very easy task but for others, it's a big thing.
So, how do you start opening up with your therapist?
1. Be comfortable
While it's easier said than done, it's not impossible. Look at your therapist as your best friend, your family and a professional who will help.
Remember, they won't judge you.
2. Build trust
It's okay to test the waters in the first few hours of therapy but learn to trust.
Allow yourself to open up and talk without worrying about your secrets being revealed to the public because it's impossible.
Therapists are professionals and will never disclose any information of their clients.
How can you expect your therapist to trust what you are telling them if you can't trust them to help you in return?
3. Be open to change
Going to therapy sessions means that you have to be open for changes.
Without this commitment, no therapy will work, no matter how good your therapist is. If you really want things to change, start with yourself.
Enrolling for marriage therapies is definitely admirable
Choosing to enroll in therapy may be one of the most admirable things a person can do especially when it involves solving their marriage and personal issues.
What to talk about in therapy depends on you. You mold the therapy and gradually, your therapist will guide you to the right approach on how you can resolve your conflicts.
So, if you think you need guidance, maybe you should start looking for the best therapist in your area.
Share this article on
Want to have a happier, healthier marriage?
If you feel disconnected or frustrated about the state of your marriage but want to avoid separation and/or divorce, the marriage.com course meant for married couples is an excellent resource to help you overcome the most challenging aspects of being married.
Learn More On This Topic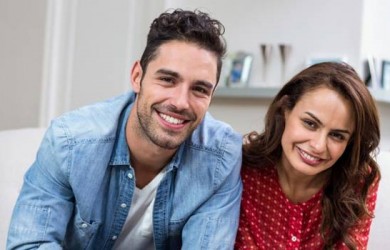 You May Also Like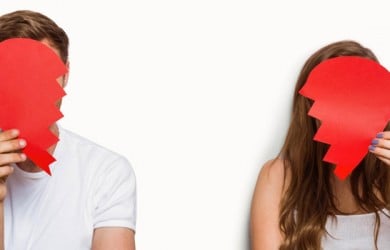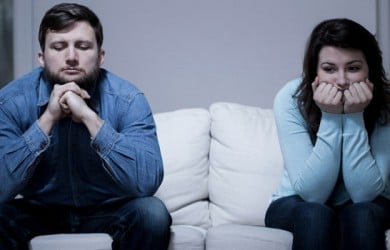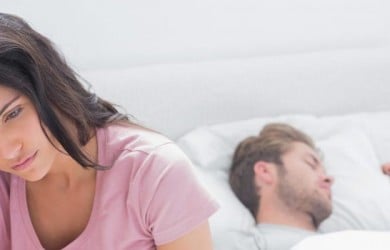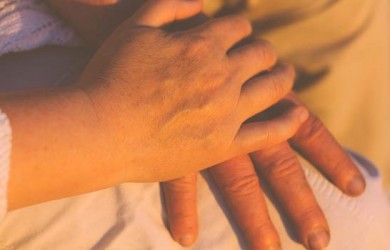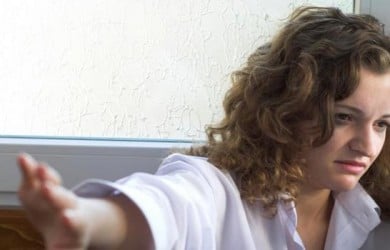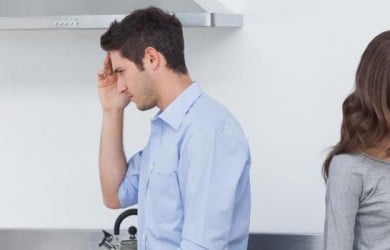 Recent Articles
Popular Topics On Marriage Help